Sensory play is a type of play that is very beneficial for children. Starting at birth, babies begin to explore the world around them using their five senses. As children grow, their senses are their most familiar and most basic way to explore and process new information. Sensory play enhances learning through hands-on activities that stimulate the child's senses. This is a great way for children to explore the world they live in!

Since sensory play is so important, I do a lot of sensory activities with my children. Playing with sensory bins, water beads, and sensory bottles is a common activity in our home. I've put together my posts that share our sensory play ideas. There are over 130 ideas on this list! This list will continue to grow as I add more sensory play ideas to my site. (This list is in alphabetical order.)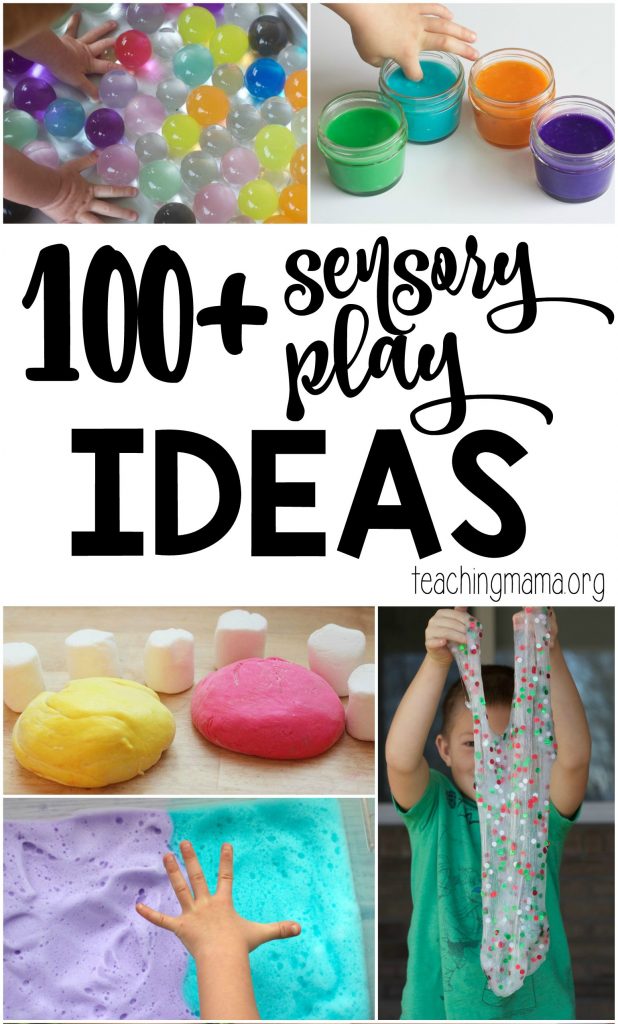 Hope these ideas inspire you to bring sensory play into your home or classroom!