St. Patrick's Day Sensory Tub
Over the weekend, we made a St. Patrick's Day Sensory Tub. It was a lot of fun for the boys and I'm eager to show you how to make it! Here's what I used:
*white rice
*dry green peas
*green feathers
*green pipe cleaners (I twisted them to look like 4-leaf clovers)
*green puff ball string (from Michaels)
The only thing missing were gold coins. I would've loved for the boys to try to find gold coins in the rice mixture, but I went to four stores and couldn't find any! Does anyone know where to get gold coins??
Exploring and beginning to make a mess! That's what I love about sensory play. They can be messy, but so much learning is going on! Children need lots of free, unstructured play time. Allowing them to discover and be creative helps them learn and grow! I know it may seem messy, but trust me–this is important for their development!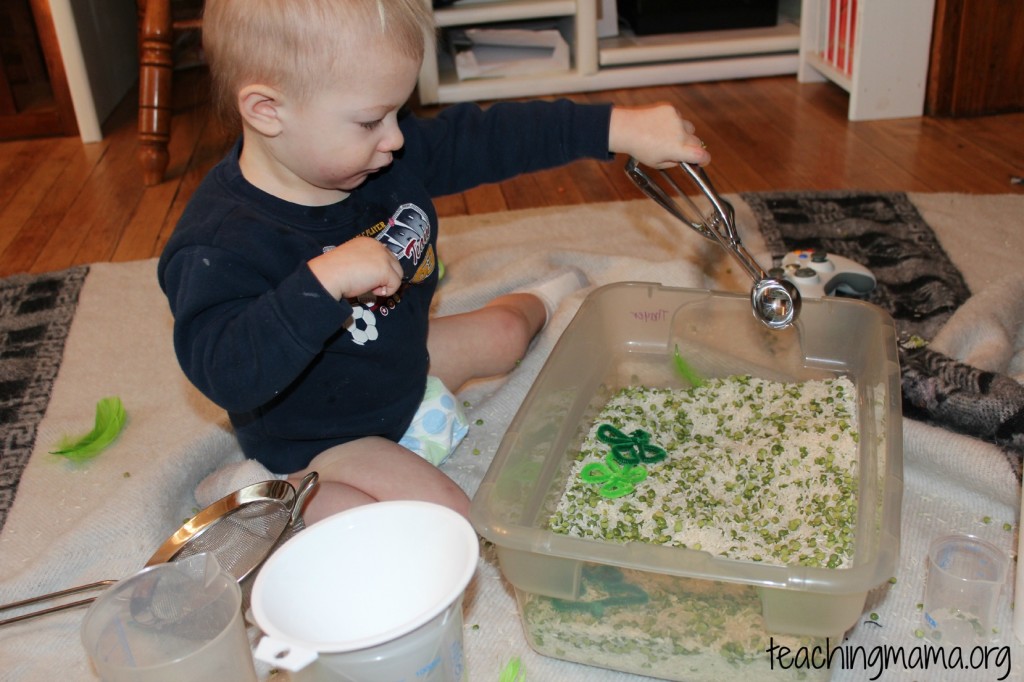 How cute is he?! Playing peek-a-boo with the pom pom string! He sure loved the softness of the pom poms.
Troy decided to play with the sensory tub differently. He took his new dump truck and filled it with the mixture. Instead of scooping, he had an idea to fill plastic eggs up and then dump the contents into the truck. Love his creative mind!
Troy loved rubbing his hands together and feeling the different textures through his hands. He was eager to show me his new trick. 🙂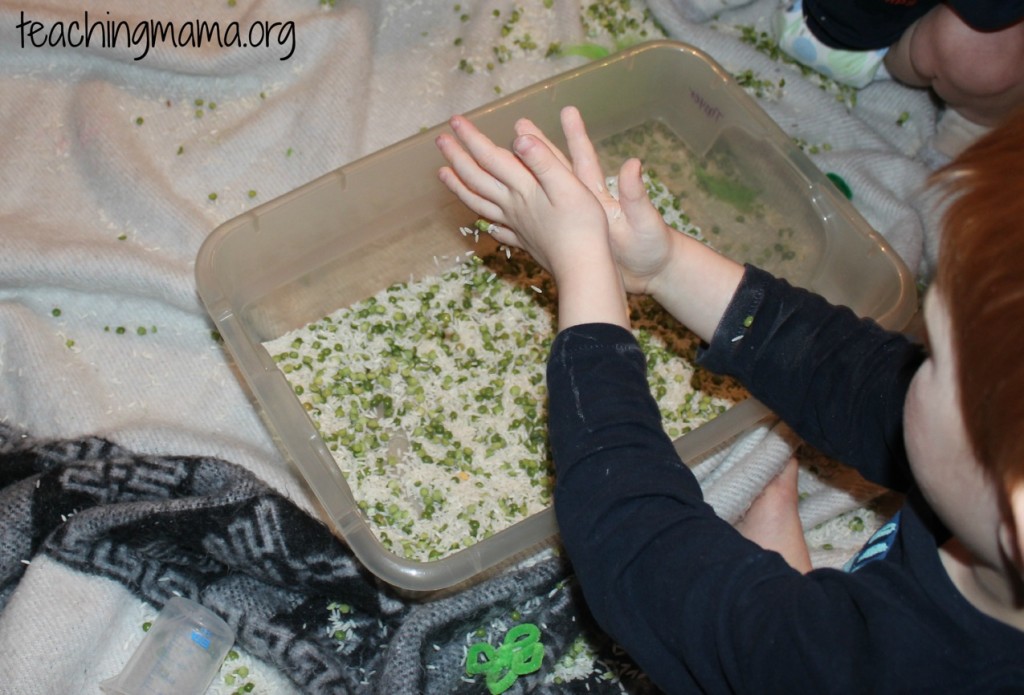 We had a blast discovering and playing with this sensory tub. The green colors reminds me that fresh green grass and plants of spring are just around the corner. Hoping the rest of winter goes by quickly! Have a great day!!