Toddler Tuesday: Fabric Box
Do you have a toddler who loves to pull things out? For example, maybe all the wipes out of the container? If so, this activity is perfect for your little one! The best part is that it's basically free. All you need is an empty wipes container and fabric or ribbon scraps.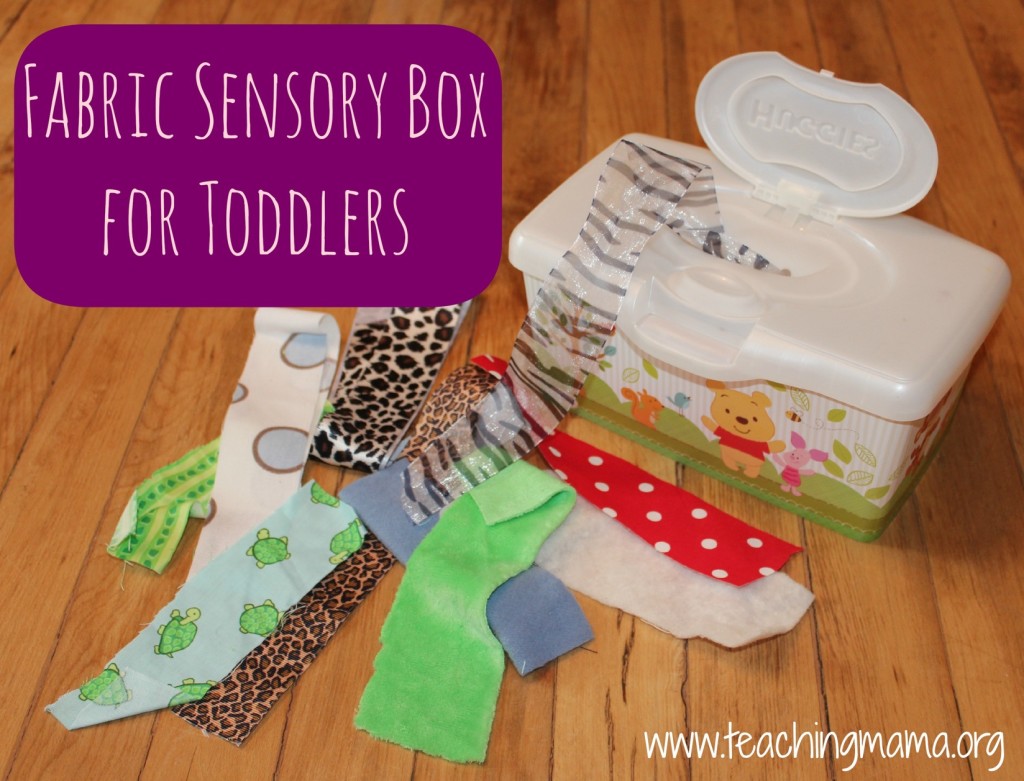 The goal of the activity is to have your toddler put the fabric scraps in the wipes container and then pull them back out. It helps them work on fine motor skills, but also is a sensory activity with the different textures of fabric. I'm sure if you wanted to spend more time on this you could sew the scraps together to make one long chain or even tie them together, but I chose the easy route.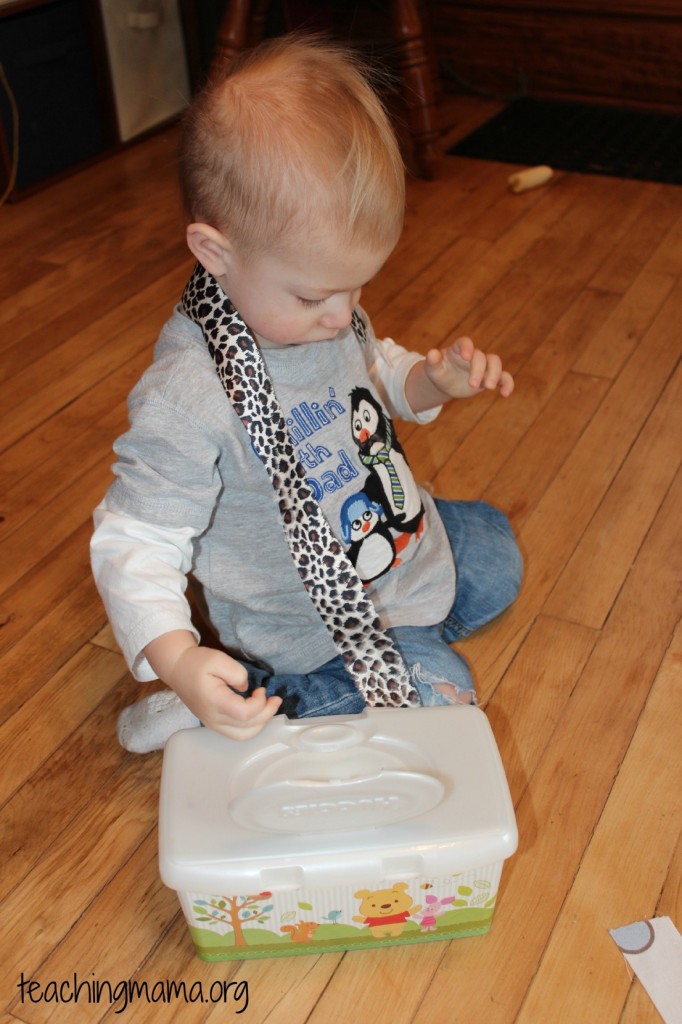 What I love about this activity is that it is basically a free toy to keep your toddler entertained. And we all know that toddlers love keeping busy!