How to Make Jello Playdough
Looking for a fun sensory activity? Try making jello playdough! It smells amazing and it is so smooth. This may be my favorite playdough we have ever made!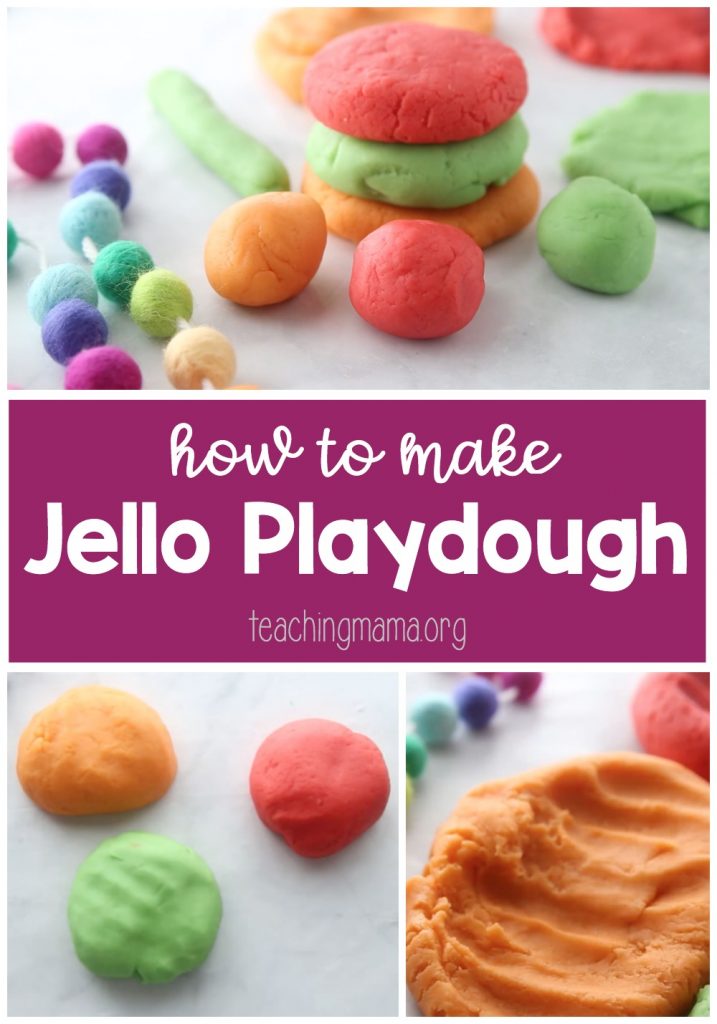 Here's what you need:
1 cup flour
1 cup water
1/4 cup salt
2 tablespoons oil
1 tablespoon cream of tartar
1 package of Jello (sugar-free or regular)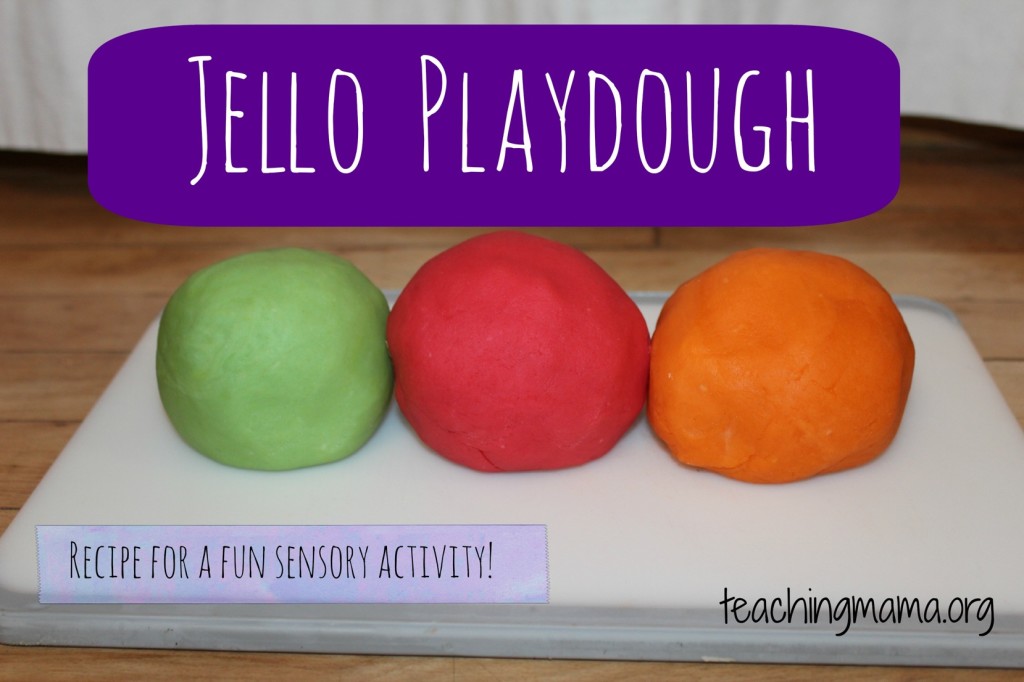 Mix all the ingredients together and cook over low on the stove. Stir frequently. I used a whisk to get rid of the clumps and then cooked for 5-7 minutes, stirring with a spatula. Once the dough starts to gather together into a ball and doesn't stick to your fingers (see the picture below), then you can take it off the stove.
After it cools for a minute, knead it on a cutting board. That's all you do! We made 3 colors and stored them in these small Ziploc containers. I liked these little containers because I divided the colors evenly for both boys.
Check out how to make it with the video below.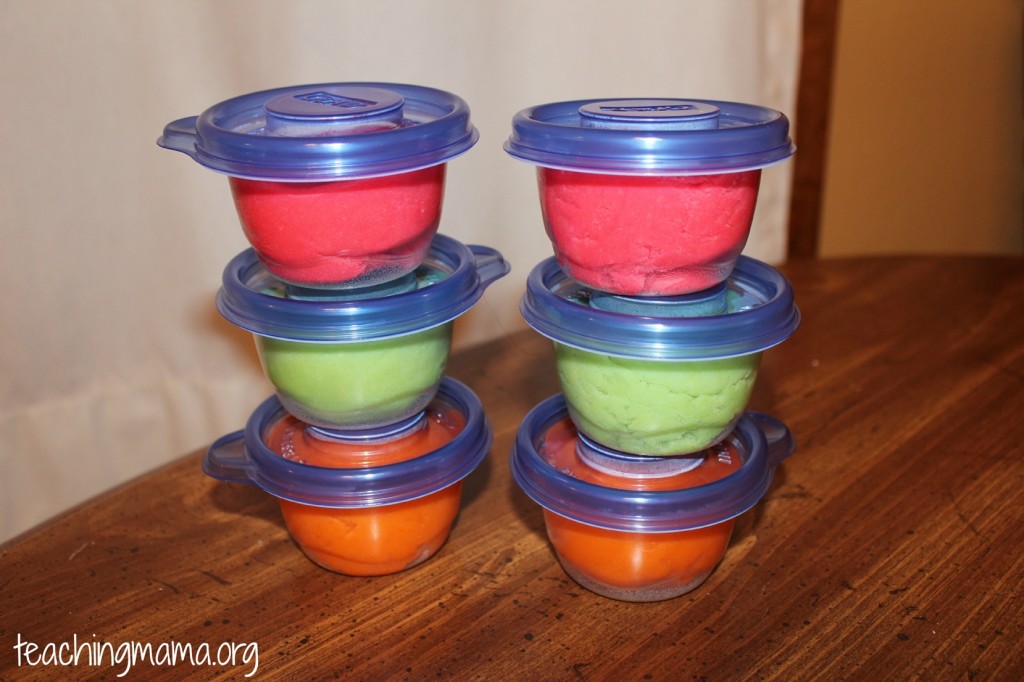 This is a fun sensory activity and great to make on a day when you need to keep the little ones busy! Play dough is awesome for building strength in hands, which helps with prewriting skills and fine motor skills. Let them squish, roll, cut, and explore the playdough with their little fingers.
My preschooler loves practicing scissor skills with playdough. He uses  preschool scissors, which are easy to use with playdough and are very safe.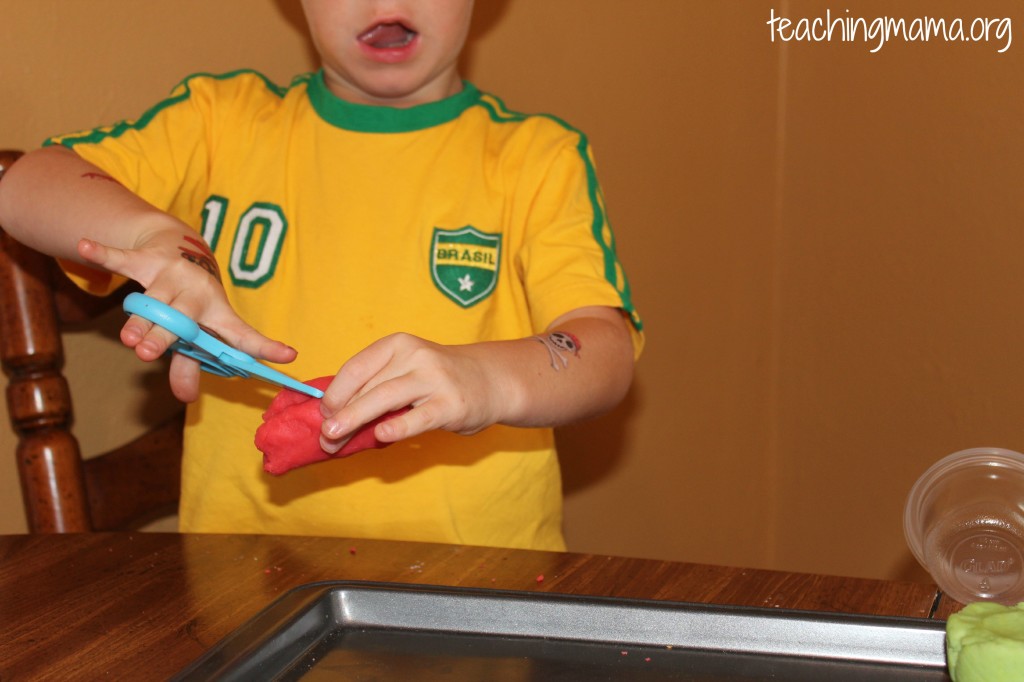 I have been teaching them how to roll playdough into a ball and how to make a snake. It's a work in progress! 🙂
Lastly, we got out our cookie cutters. Troy learned how to use a rolling pin and REALLY enjoyed cutting out his creations.
Have you tried making jello playdough? I highly recommend it!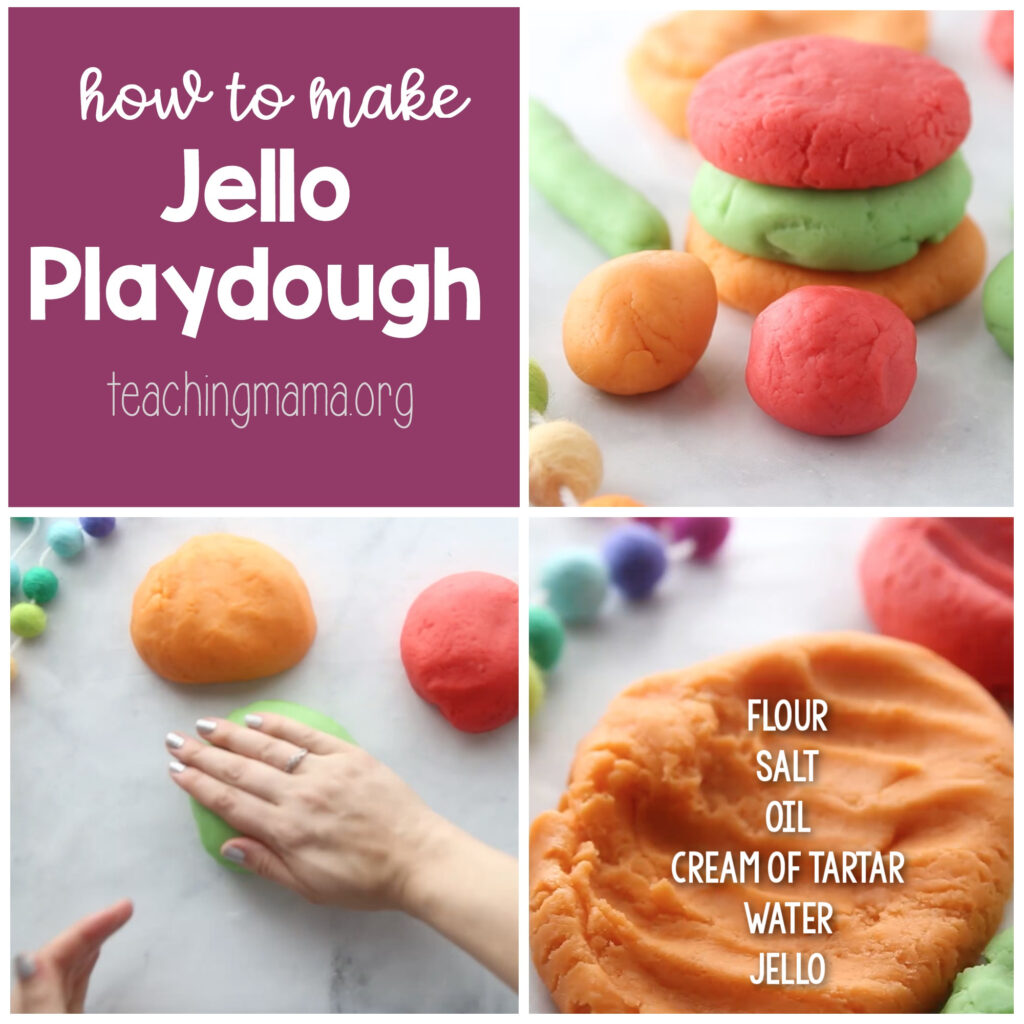 Jello Playdough
Ingredients
1

cup

flour

1

cup

water

1/4

cup

salt

2

tablespoons

vegetable oil

1

tablespoon

cream of tartar

1

package

Jello

This can be sugar-free or regular. You will want the small package of Jello.
Instructions
Mix all of the ingredients together into a pot.

Place the pot on the stove on low-medium heat.

Stir frequently. Once the dough starts to gather together and form a ball, remove it from the heat.

After it cools for a minute, add some flour to it and knead it.