Picture Puzzles Using Duplo Blocks
My boys have been loving these picture puzzles I made for them using Duplo LEGO blocks. They are SO easy to make! I came up with this activity for an All About Me theme and it was a huge hit. It took me about 5 minute to make, but they've been played with so much that it was worth it!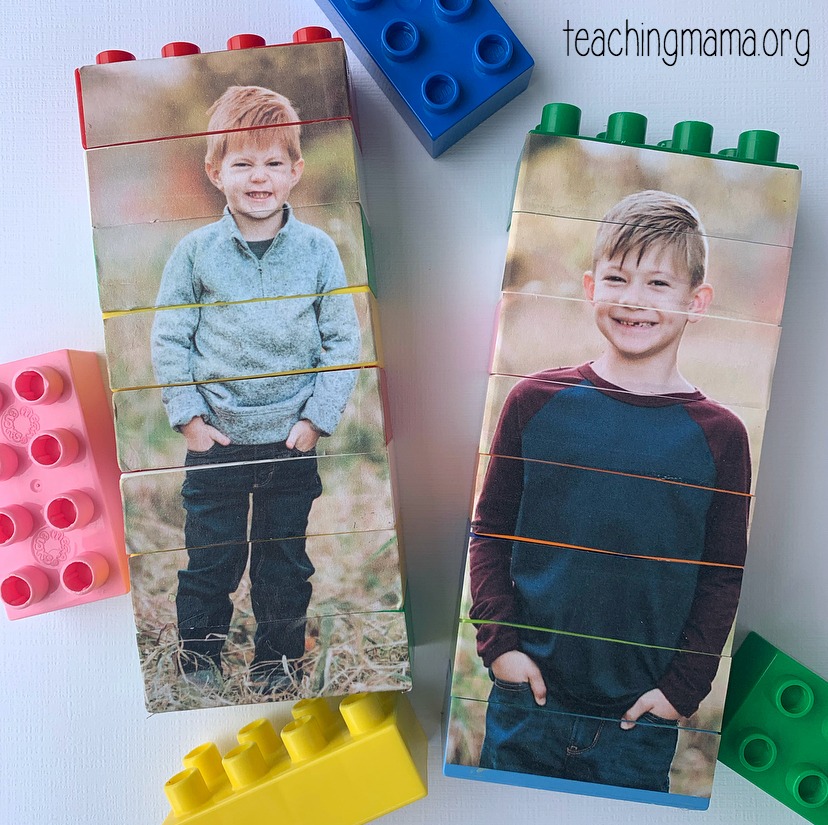 How to Make the Picture Puzzles:
Print a picture of the child. Make sure the size is not too large and it will fit the amount of Duplo blocks you have. We made our puzzles 8 blocks high.
Lay the picture on top of the blocks. Cut the picture into strips. I set the picture on top, made a snip mark, then took the picture off and cut the line all the way across.
Continue making strips until the whole picture is cut up.
Glue the strips (using a glue stick) onto the blocks.
Allow time for it to dry, then invite your child to take apart the puzzle and put it back together.
I love this activity because it's FUN and also wonderful for fine motor skills. Puzzle are awesome for problem solving, too.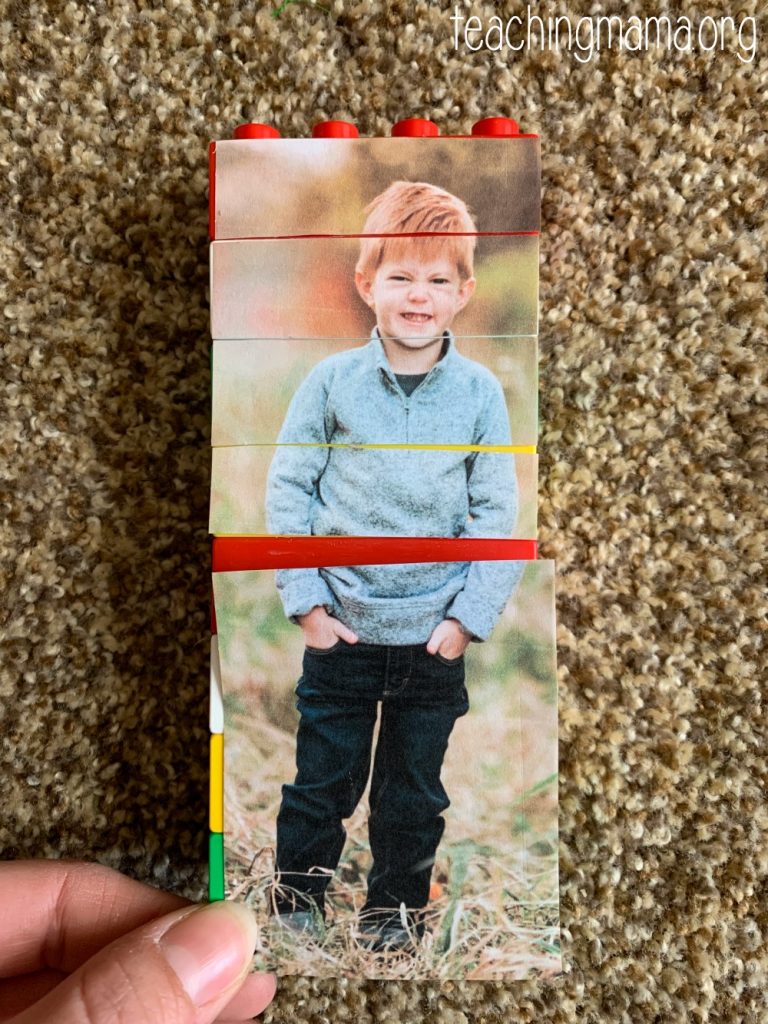 My boys loved racing each other with how fast they could put together their puzzles. They also were silly and arranged them out of order just for giggles.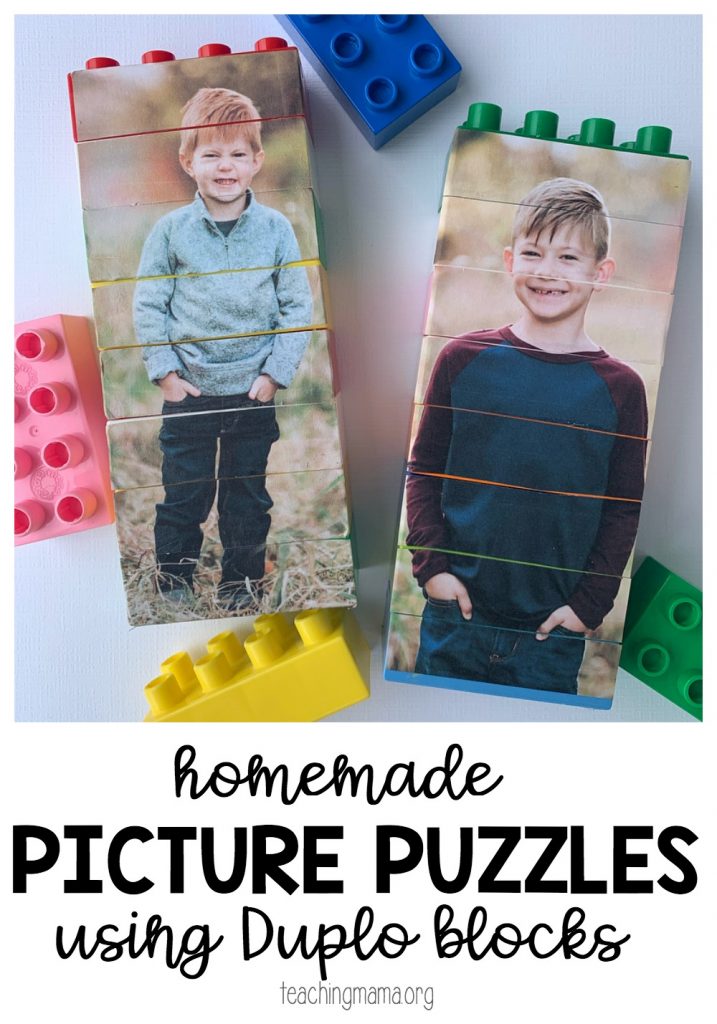 I hope you'll try this out…it really is a fun and easy activity!