We just had our first snow over the weekend! My kids are excited…but I'm not really looking forward to the next 5 months of snow. I had been wanting to do some activities about hibernation with my kids, so this first weekend of snow was a perfect time to do it. The kids had fun and we learned a lot!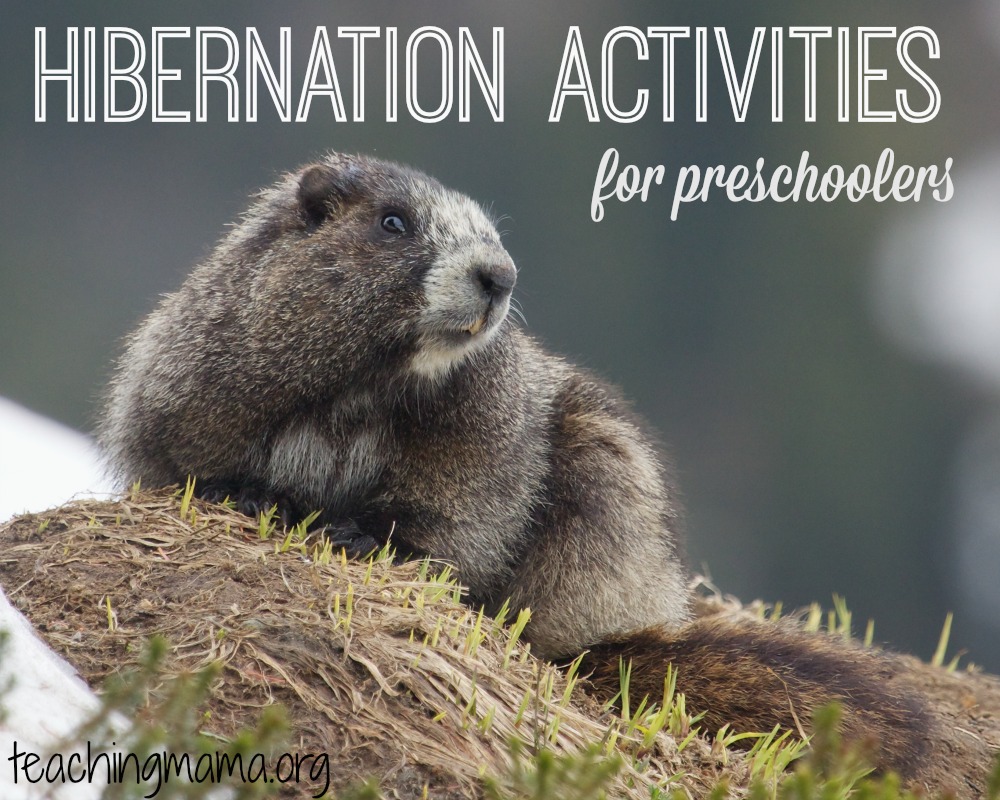 First off, we talked about what hibernation means and which animals hibernate. I created a small emergent reader book for them to read. I made two versions. One is very simple and states which animals hibernate. The other one says where the animal hibernates.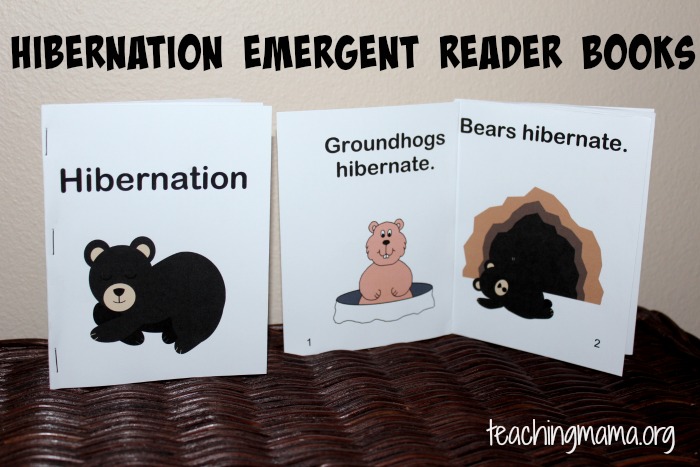 You can download the hibernation printable book at the end of the post.
Then we made a cave out with blankets and put all our stuffed animal bears inside!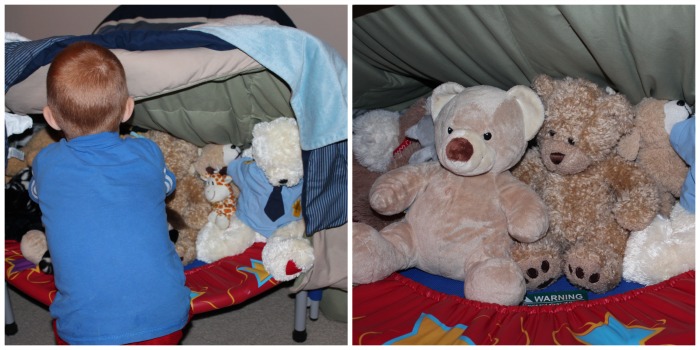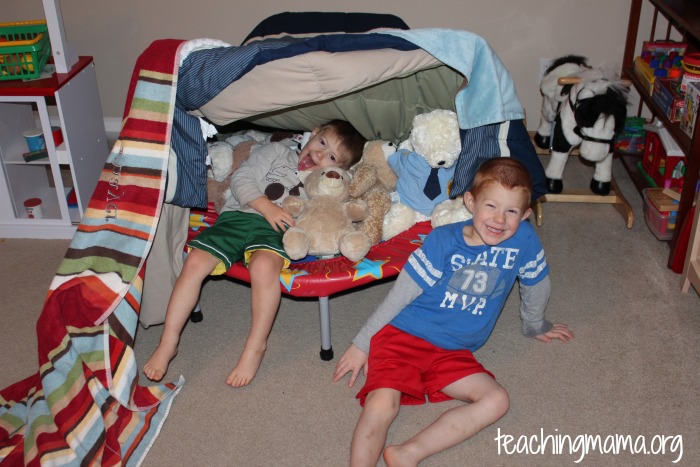 We had fun pretending to hibernate, too! So much fun!
Next, we made an alphabet craft for the letter H.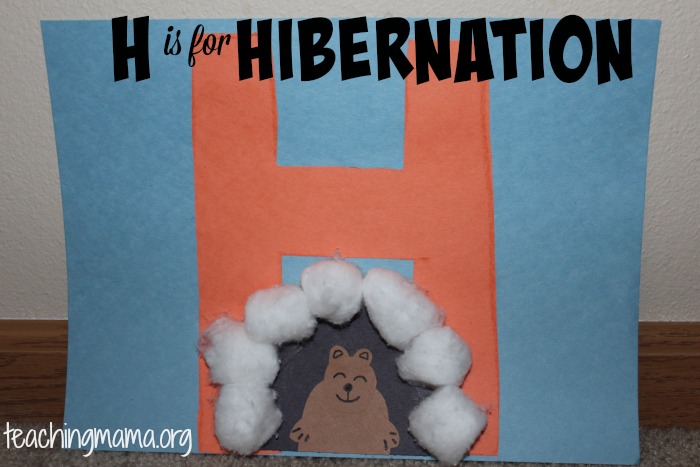 It was simple to make this bear hibernating in a snow-covered cave. I prepared all the cut pieces ahead of time and let the kids glue them together. I also drew the face and claws on the bear.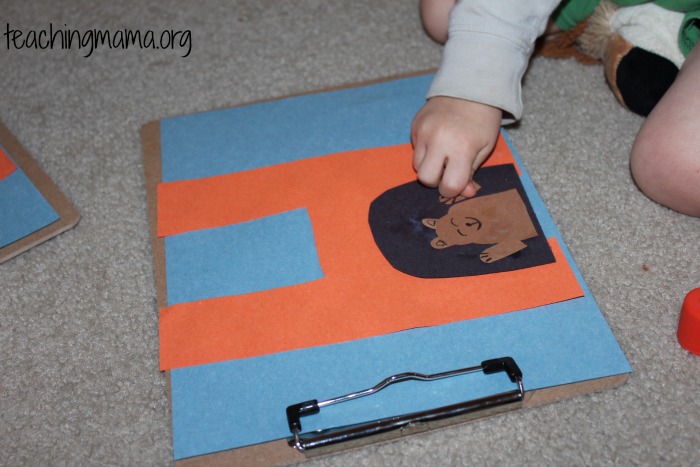 Then we found some snowflake cut-ups and added them to their craft.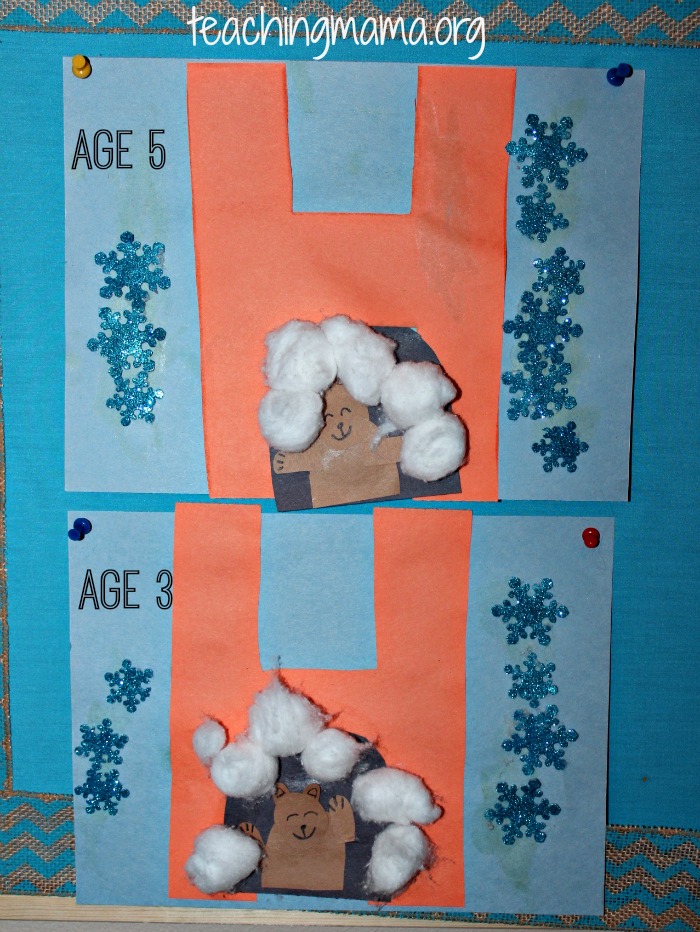 Lastly, we talked about how animals stay warm during winter. We talked about polar bears and how they have a layer of fat, called blubber, to keep them warm. We did this experiment that I found on a friend's blog, called the blubber experiment.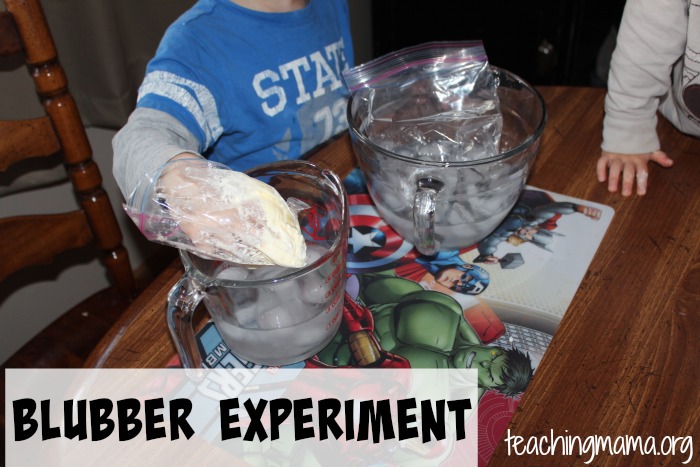 We filled two bowls up with ice and a little water. Then I put soft butter into one plastic baggie. This is to represent blubber. I had my sons put one hand into an empty plastic baggie and the other into the baggie with butter. Then they put their hands in the cold water. They quickly learned that with no blubber, you get really cold! The butter (or blubber!) kept our  hands from getting too cold.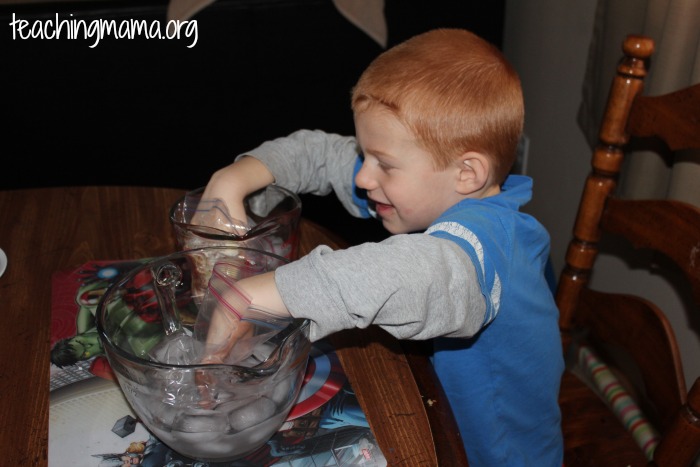 We had so much fun learning about hibernation! I'm sure we'll be talking about it all winter long.
Here is a hibernation animal sort. Simply print it, cut the cards, and have your child sort them with animals that hibernate and animals that don't hibernate.
If you're looking for a good resource on which animals hibernate, check out this site.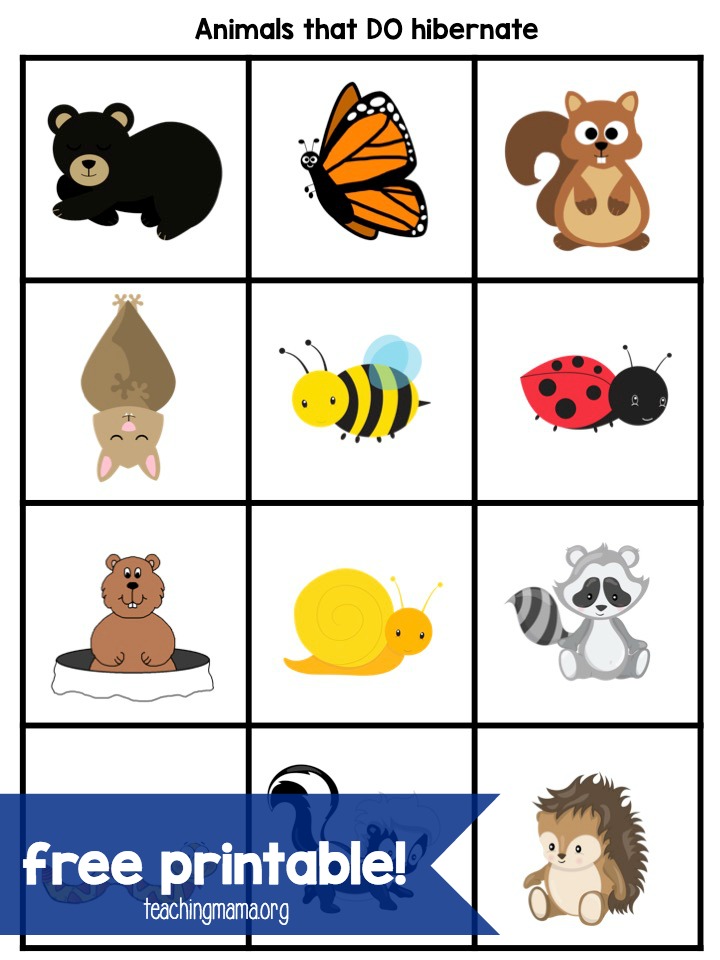 Download the free printable sort here —> Hibernation Sort
Lastly, here is the printable emergent reader book.
Version 1: Hibernation Emergent Reader
Version 2: Hibernation Emergent Reader 2
Here are the directions:
Print the page on card stock (if you can). Print the book on one page so there's a front and a back side.
Cut across the horizontal center of the page.
Fold the two pieces in half. Slide one into the other.
Staple along the side.
Also, if you're looking for more hands-on science activities for winter, make sure to check out these neat activities!