Learning how to write alphabet letters is an important skill developed during the early childhood years. Before handwriting is introduced, there should be a lot of practice with fine motor skills. Fine motor skills are the actions that are performed in the small muscles in the hands, fingers and wrists. Your child practices using fine motor skills when they are playing with play dough, using tweezers, lacing, stringing beads, and more.
Once a child is ready to learn how to write, it's important to each proper letter formation! Teaching them from the beginning is important so they don't start with bad writing habits. (I recommend using my alphabet formation rhymes to teach this!)
Today, I'm sharing with you a free resource to help your child practice handwriting. This Winter Alphabet Handwriting Packet is wonderful for helping preschoolers and kindergarteners work on writing their alphabet letters.
There are 26 pages in this free printable. Each page shows the proper way to write the letter at the top and then there's space to practice tracing and writing the letter on the rest of the page. I've also put a picture of a winter animal or item to go along with each letter.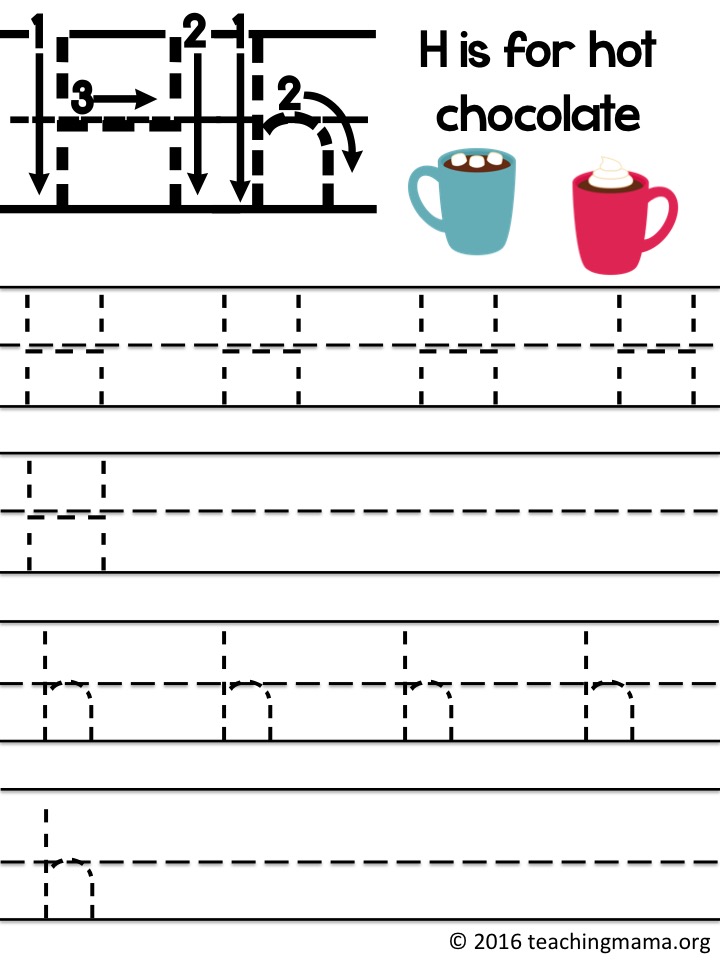 You can print this packet to use with your child or classroom. However, if you're going to use this packet over again, I recommend printing it on card stock paper and then laminating it and using dry erase markers on it. It works so well that way!
I hope this packet will be helpful to you! You can download the free packet here —> Winter Alphabet Handwriting Packet
---
And make sure to check out my alphabet rhymes to help teach letter formations.