Winter Songs for Preschoolers
I love to teach songs and chants to my little ones. They enjoy music, especially ones that go along with the season! Today, I'm sharing with you some songs and chants about winter. They are great for toddlers and preschoolers! You can use them in a classroom or in your homeschool. At the end of the post you'll find a link to download the PDF copy of the songs.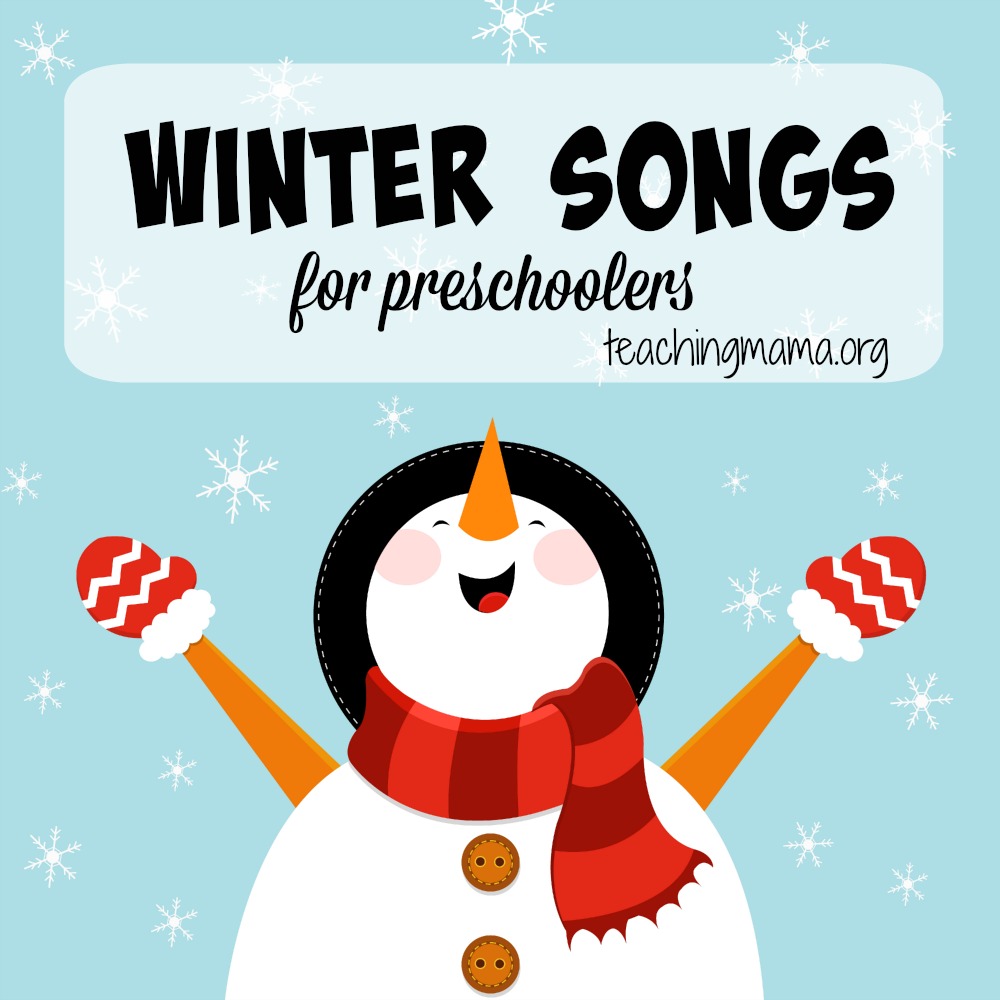 Snowball — This is a fun song that you can incorporate actions into! You could even have kids wad up paper into "snowballs" if you don't mind a mess. 🙂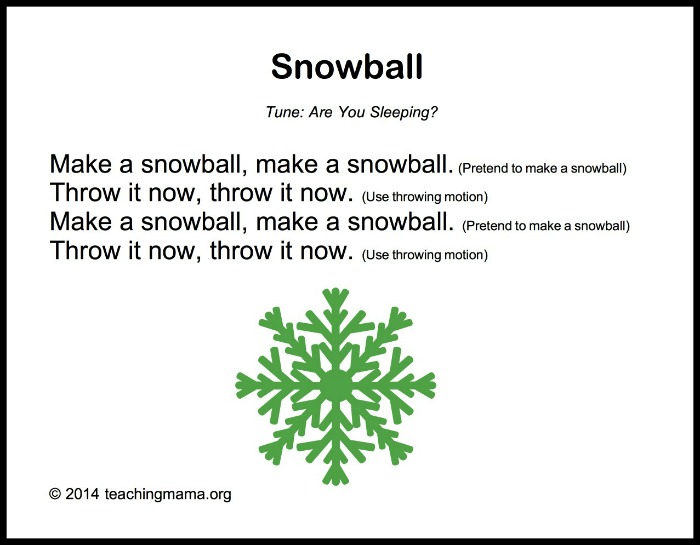 I'm a Little Snowman — A cute, simple song about a snowman!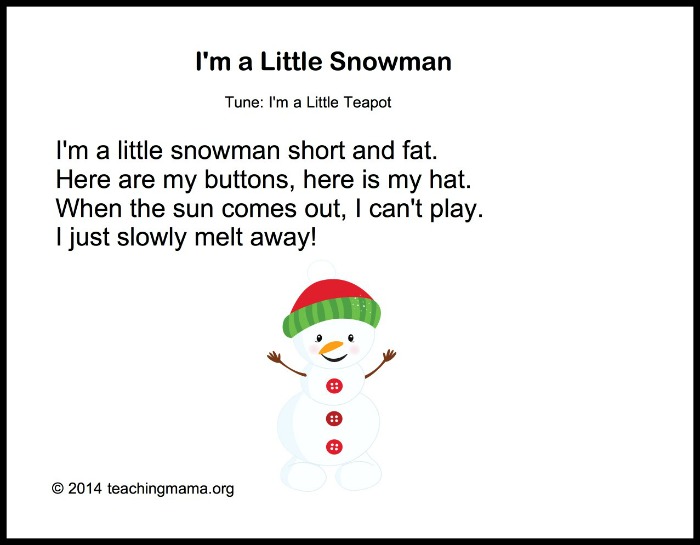 The Mittens on My Hands — This would be a good transition song to sing while getting ready to go outside in the cold!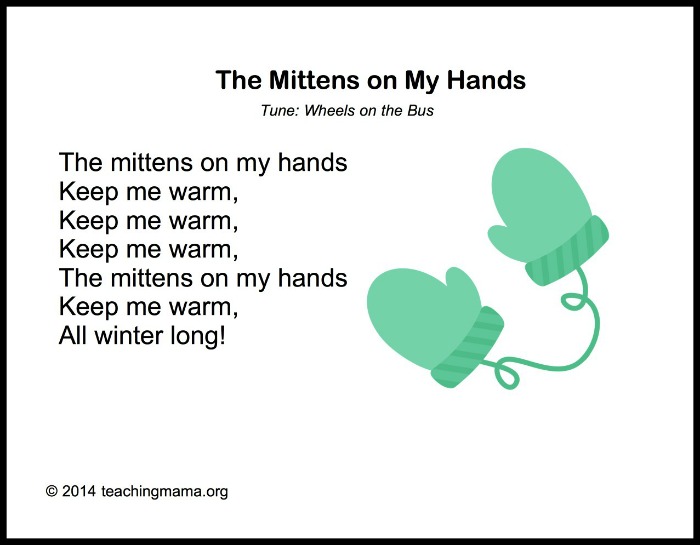 5 Little Snowmen — Here's a fun chant to sing about 5 snowmen. And you're practicing counting and rhyming while singing this chant!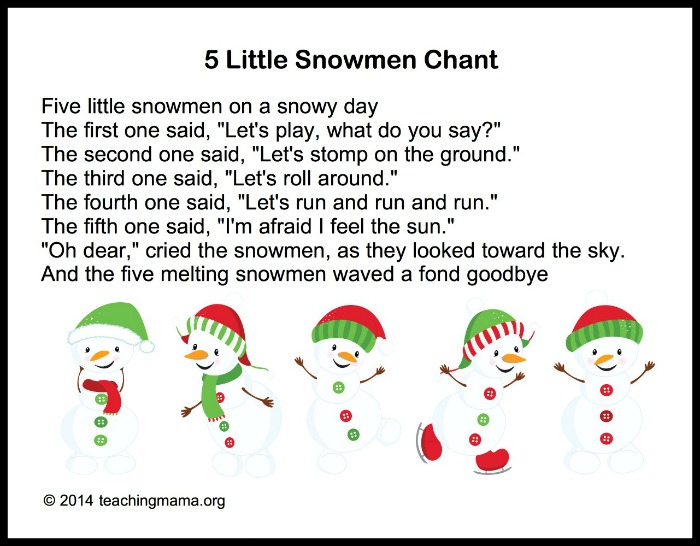 The Mitten Chant — Love this cute chant about mittens!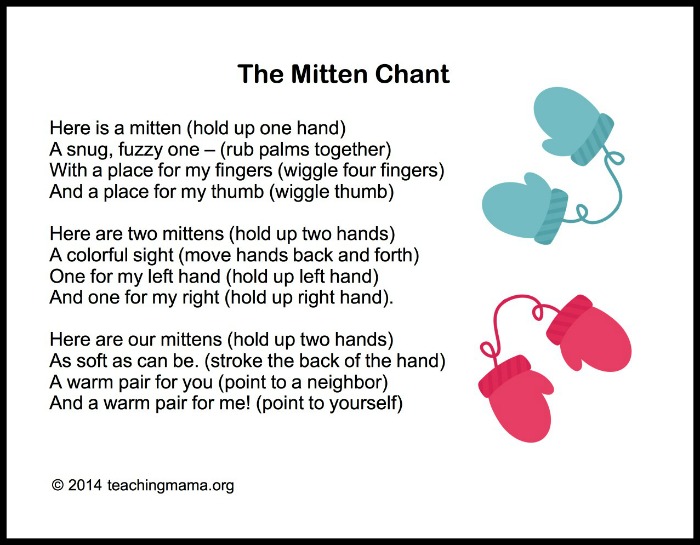 10 Little Snowflakes — A great song to practice counting to 10!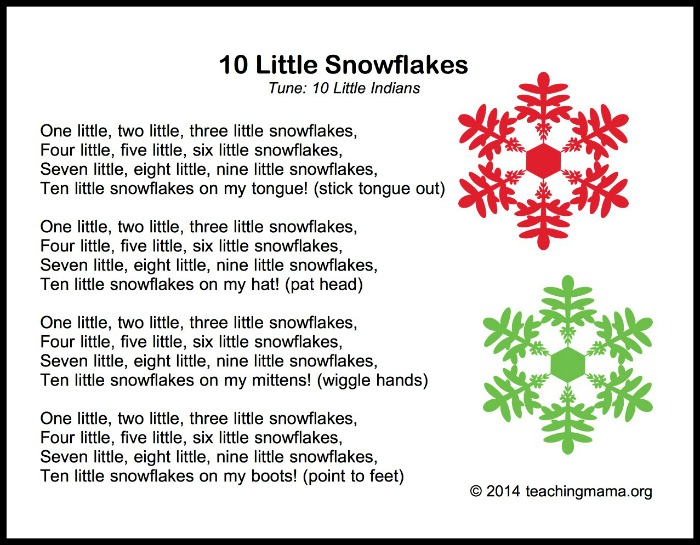 Snowkey Pokey — It's the snow version of the Hokey Pokey! Great for getting the wiggles out with little ones!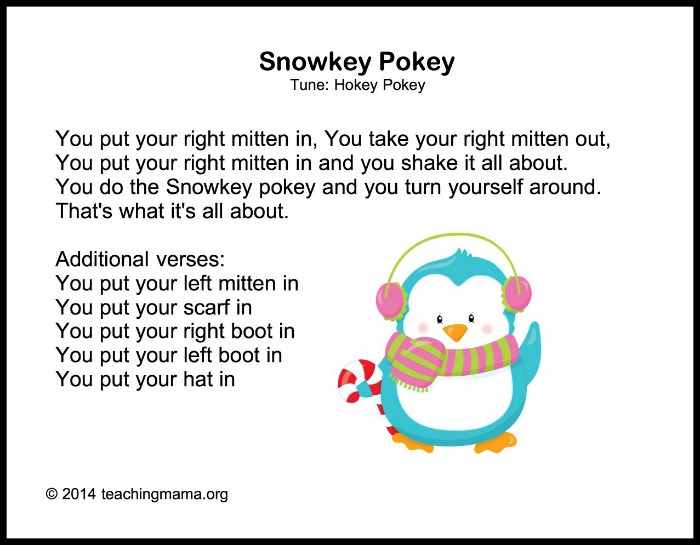 Favorite Number Mittens —  This is neither a chant or a song…just a great idea for transitioning to a new activity. I think it would be great to use if you have a group of students waiting in line for something, such as washing hands or getting backpacks.
To download the songs and chants, click here —> Winter Songs for Preschoolers
If you'd like to listen to the songs, check out the video below!
BONUS – Here's a new song about hibernation you can sing: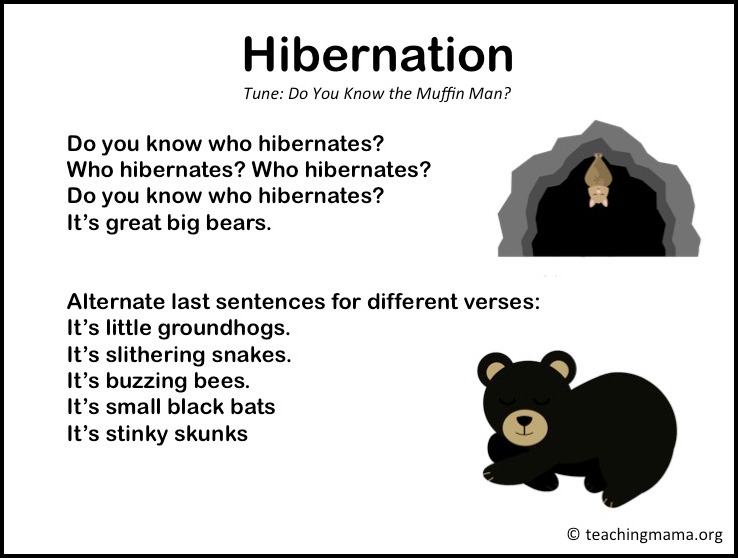 Are you a preschool teacher?
Preschool teachers are busy!! If you are looking to save time and make your life easier as a teacher, check out Songs and Rhymes for Transitions Times. This book will share 150 transition ideas for every part of the school day! Read more about it here.