Weaving Hearts – Fine Motor Activity
It's important for children to have a lot of time to work on fine motor skills. Fine motor skills are the actions that are performed in the small muscles in the hands, fingers and wrists. Your child practices using fine motor skills when holding a pencil, using a pair of scissors or lacing their shoes. Today's fine motor skill is weaving hearts.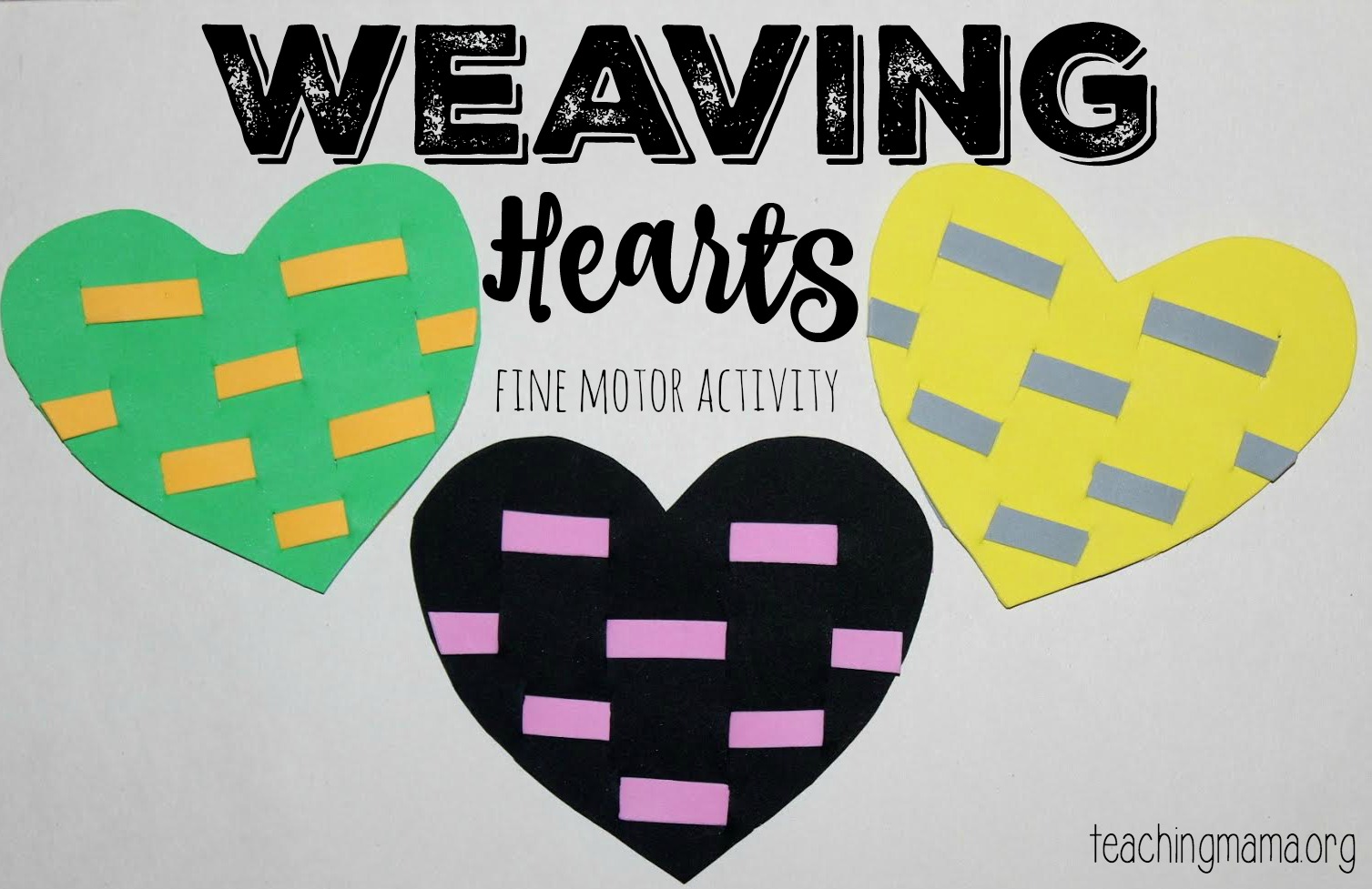 Here's what you need for the activity:
colorful foam sheets
scissors
To set up the activity, cut out hearts out of foam sheets. Also cut out 4 strips of foam of another color. Then mark lines on the heart evenly spaced a part. Mark 4 lines on the first three rows and the bottom row will have 2 lines (see the picture below). Then cut on the lines to make slits, using an exacto knife or scissors.
Weave the foam strips through the hearts and cut off the ends so that they fit without sticking out.
Have the child practice weaving the strips through the hearts. They may need some guidance if this is their first time weaving.
This is an excellent way to build up strength in their tiny hands. They also make great decorations once they are done!