Fine Motor Color Matching Wheel
I was walking through Walmart the other day and I spotted some awesome rainbow clips. Of course, I thought they would be perfect for working on fine motor skills with my preschooler! Today I'm sharing with you how we used those colorful clips with our fine motor color matching wheel. It is so easy to make and wonderful for helping little ones gain hand strength.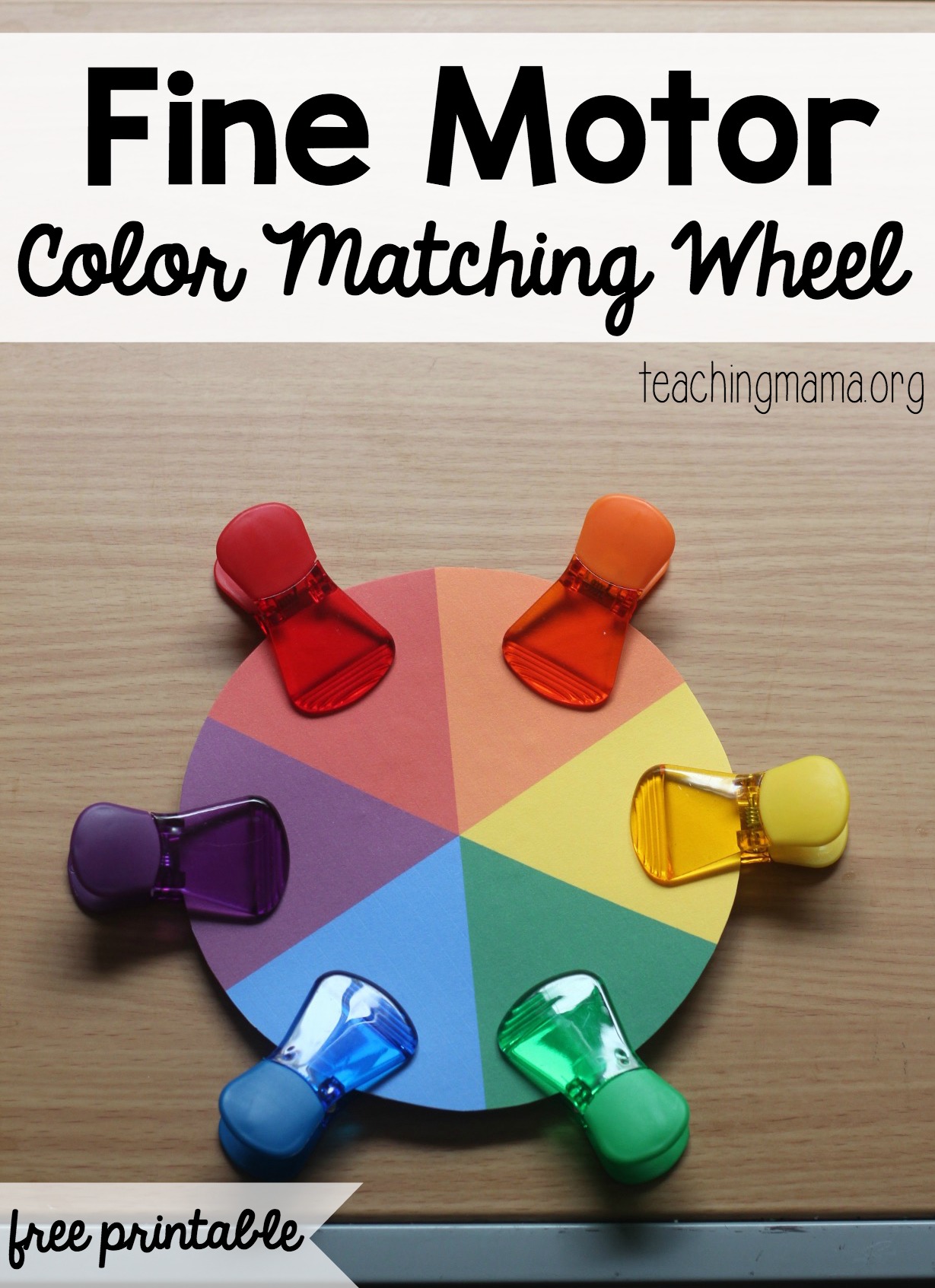 This color wheel activity is great for older toddlers (2-3 years old) and preschoolers. You simply set out the rainbow-colored chip clips and have your child match them to the correct colors. Easy!
Like I said earlier, this activity is a great way to practice fine motor skills. Fine motor skills are the actions that are performed in the small muscles in the hands, fingers and wrists. Your child practices using fine motor skills when holding a pencil, using a pair of scissors or lacing their shoes. The best way to improve fine motor skill is through lots of practice.
It looks so pretty when it's finished! 🙂 Your child will be so proud when they complete it.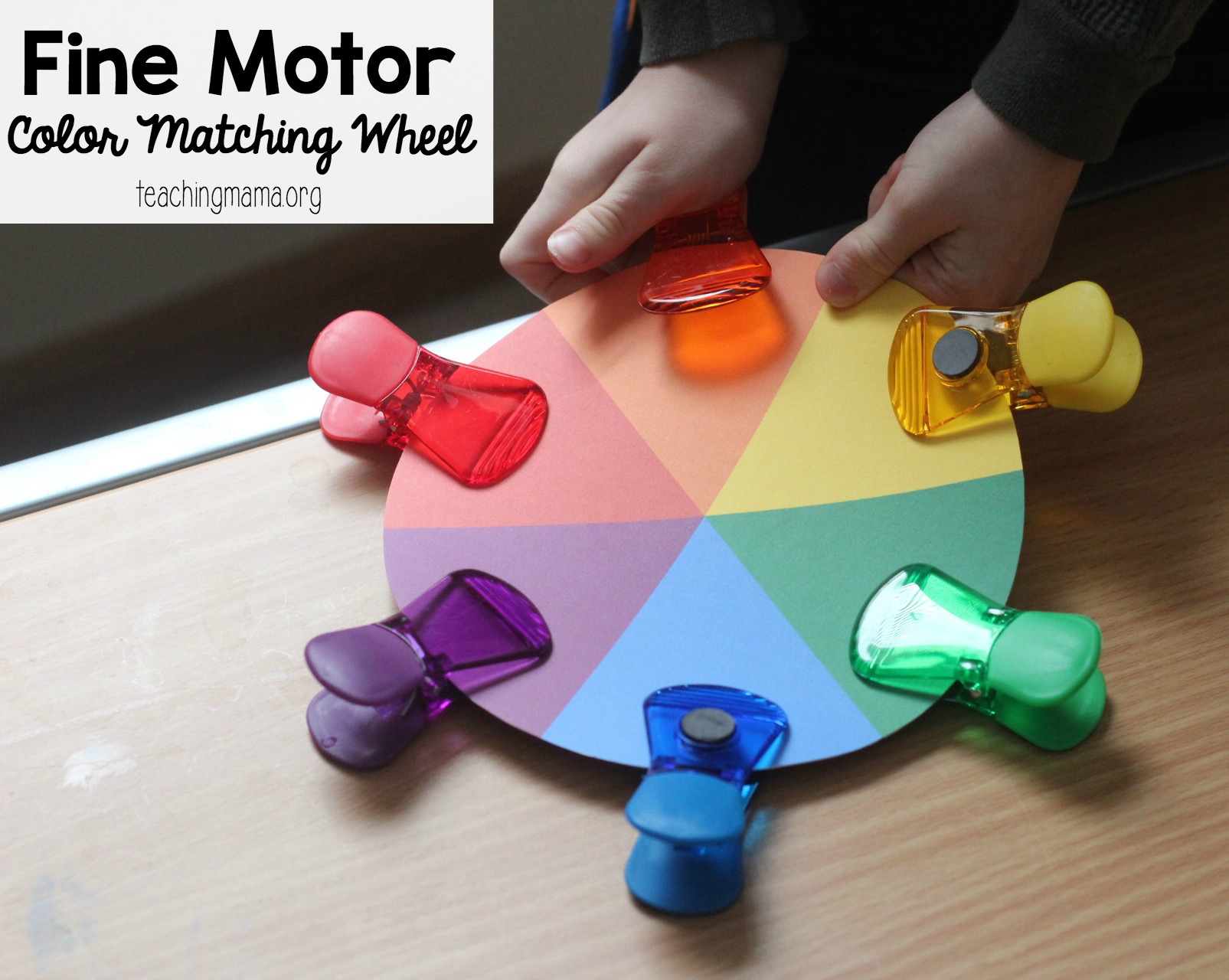 I really loved these clips because they are big enough for small children to hold in their hands, and they weren't too hard to open. Some clips or clothespins can be too hard to open and can easily frustrate children. This one was the perfect one!
When you are doing the activity, you can ask your child to name the colors as they clip them onto the wheel. This would also be a good idea for a busy bag!
Here's how to make the color matching wheel:
First, print out the Color Wheel on cardstock paper. You can download it here –> Color Matching Wheel
Cut out the wheel. To make my wheel stronger, I glued it to a sturdy paper plate and cut the edges off the plate. That made the back very strong. You can even laminate it to make it more durable.
Make sure you have clips to match the 6 colors on the wheel. I used ones from Walmart. They were less than $3, but Walmart doesn't sell them online. You can find them on Amazon here: Clip'N Magnetic Bag Clips (affiliate link).
I hope you'll try out this easy fine motor activity. My children loved it and they didn't even realize they were working on fine motor skills! That's the best way to learn 🙂