Preparing to Teach Preschool at Home
I can't believe it is already August! That means summer is almost over and school is just around the corner! I went to Target the other day and as I walked by the school supply section, I noticed all the excited and noisy kids hustling and bustling around to find their school supplies. I also noticed the worn-out looking parents trying to keep up with their kids. It made me smile as I remembered being that age and being SO excited to pick out school supplies and get them all ready for school (even if it was still a few weeks away!). And when I was a teacher, I took advantage of the great prices and stocked up for my classroom.
Now, as a mom of a preschooler and toddler, I still love it when they bring out the school supplies because I stock up for our home! Today, I thought I would share with you some supplies I think are needed for teaching preschool at home as well as my thoughts on preparing to teach preschool at home.
(This post contains affiliate links to Amazon for your convenience.)
 Preschool Supplies:
I know this list may seem long. You definitely do not NEED to buy everything, but this is what we have and what works well for us. Now the next question is how do I store all this stuff?? Here is a peek at what our preschool corner looks like…
The organizational cube and fabric drawers I use are from Target. I keep our picture books in the top three cubes. It's the perfect height for my little ones to take and put away books. The fabric drawers work well for organizing our materials and keeping everything looking neat. Here's a look at what's inside each drawer.

1. This container holds our alphabet sound box, Bananagrams, and a matching game.
2. I keep all our current lesson materials in here. It makes it easy for me to organize and access materials while we are doing lessons.
3. We do art projects almost every day, so this container help us keep everything organized and all together.
4. I keep tools for sensory bins here. There are funnels, cups, tongs, tweezers and more.
5. This container holds our homemade playdough and accessories.
6. In this bin are counting bears, magnetic pom poms, pony beads, and magnetic letters and numbers.
The two biggest advantages to setting my preschool corner up like this is that it's easy to keep everything organized and my kids know where everything is. They are able to get materials out by themselves and know where to put them back.
I also have a small desk for my oldest child. It sits next to my desk and it's the perfect size for my 3 year old! I wish I could share where this is from, but I found it at Goodwill for only $10!
I organize all our sensory bin materials in our basement. I keep our current sensory bin upstairs, but all the other ones are stored in gallon-sized Ziploc bags on a shelf in the basement. It is really not too pretty to look at, but here is a pic…
I keep our printables in an accordion file that I found at Office Max. It is perfect for keeping all loose paper organized!!!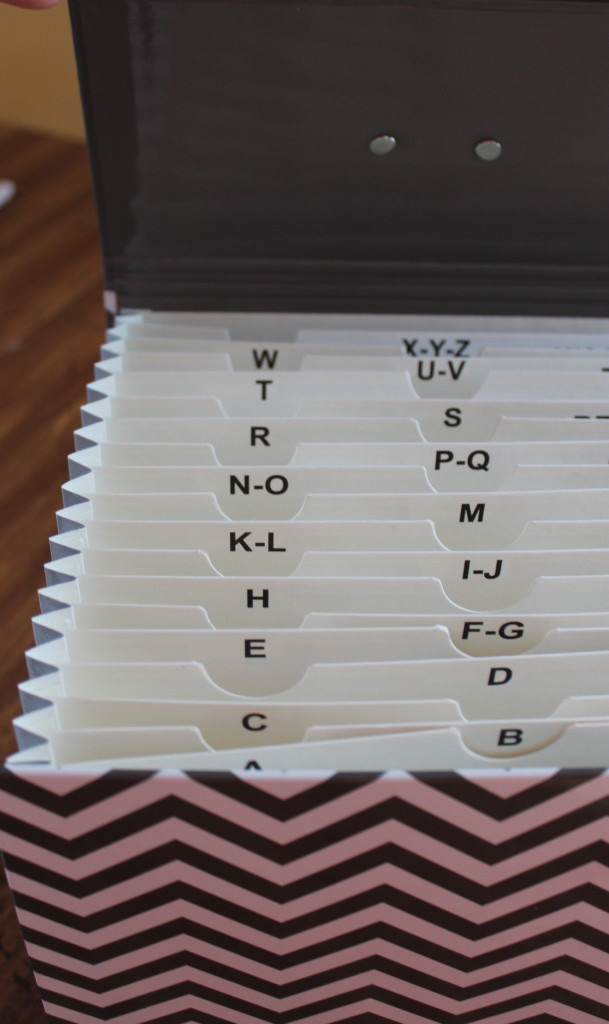 I also have a preschool planning sheet that you can find on this post. It helps us stay focused and organized!
If you're looking for tools to effectively teach preschool at home, check out my curriculum, Home Preschool Made Easy. I even offer a course that teaches you everything you need to know about home preschool! Check it out here.