Last week, my friend hosted a really fun busy bag exchange! Have you ever gone to one before? It's really simple to do. There were 8 moms and we each brought a set of busy bags to share. We then left with 8 different busy bags. It was so nice to have these busy bags already made for my preschooler to play with during quiet time.
When I showed them to my kids, they really couldn't wait to try them out. In fact, they spent the morning doing the activities in the busy bags and it was quiet! These bags are designed for ages 2-4. If you're new to busy bags, I recommend checking out my Busy Bags 101 post.
Here are the 8 Easy Busy Bag Activities:
(If there's a tutorial, I will link to it in the title.)
1. Shapes Counting with Clothespins Busy Bag – Awesome math and fine motor activity.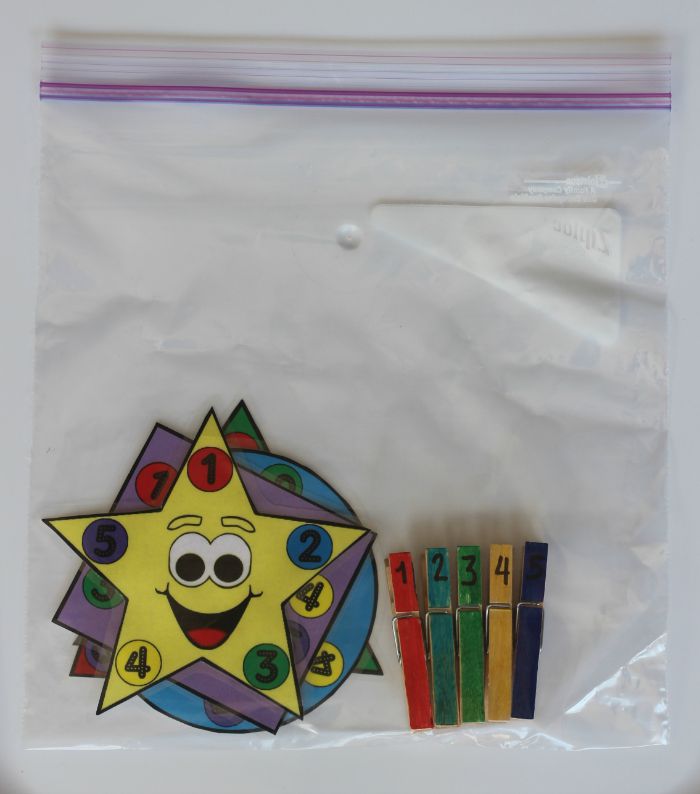 2. Crazy Straw Threading – Thread a foam shape down the crazy straw! This is great for fine motor skills.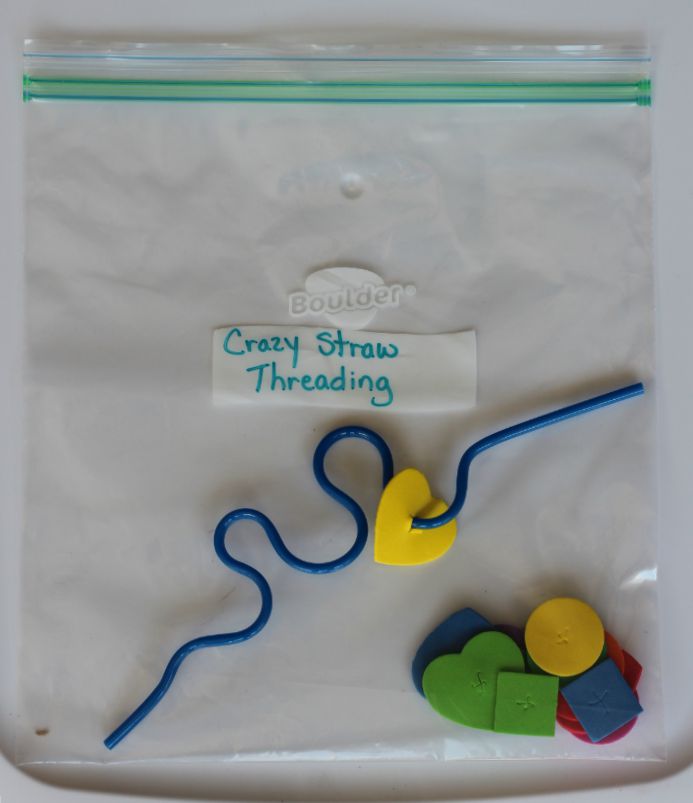 3. Crayon Rubbing with Hot Glue Designs – Draw designs with a hot glue gun on to cardboard. Have kids put paper on top of the cardboard and rub a crayon over it to make a design.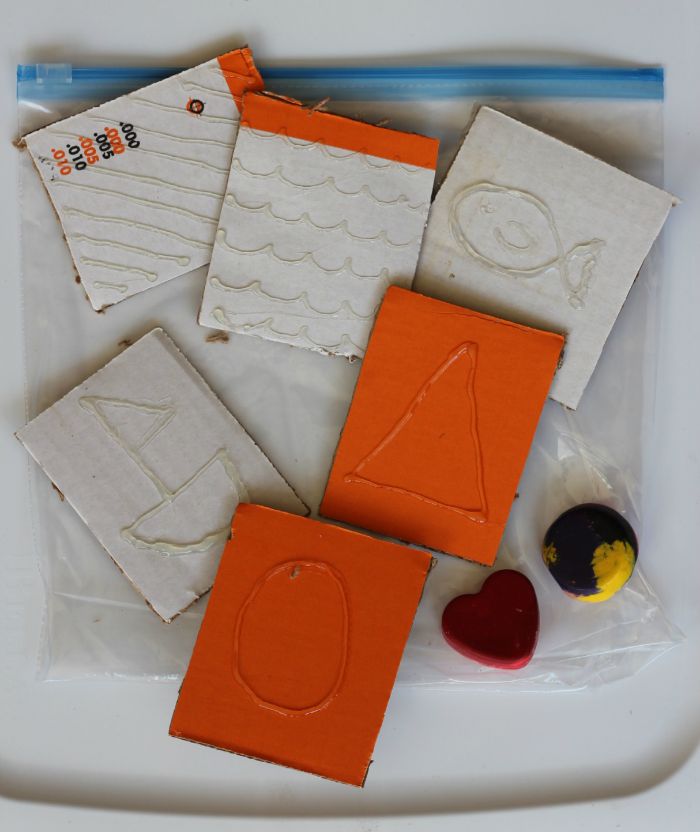 4. Felt Pizza – Make a pretend pizza using felt!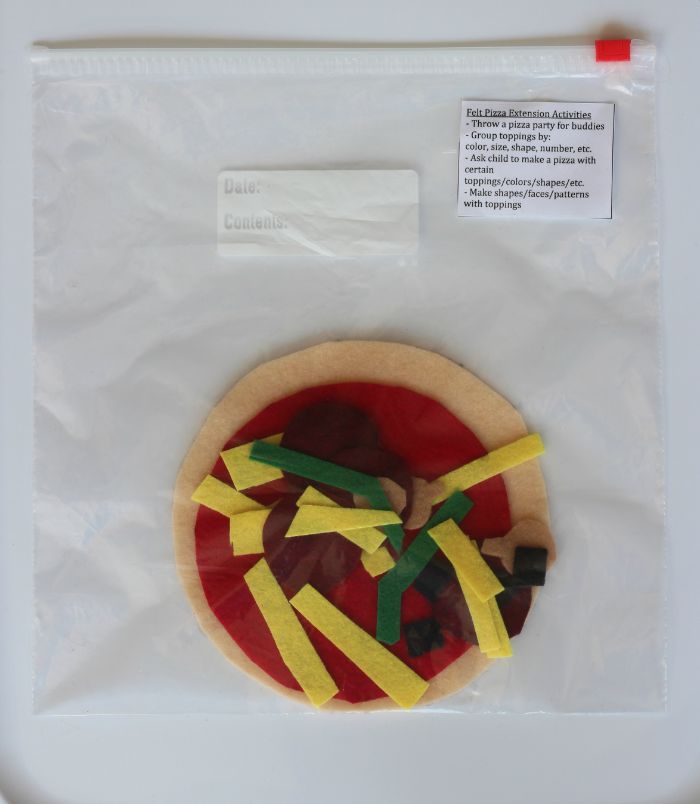 5. Build with Sponges – This is a quiet activity! My boys really liked this one and I'll be adding more sponges to this bag for them to build with.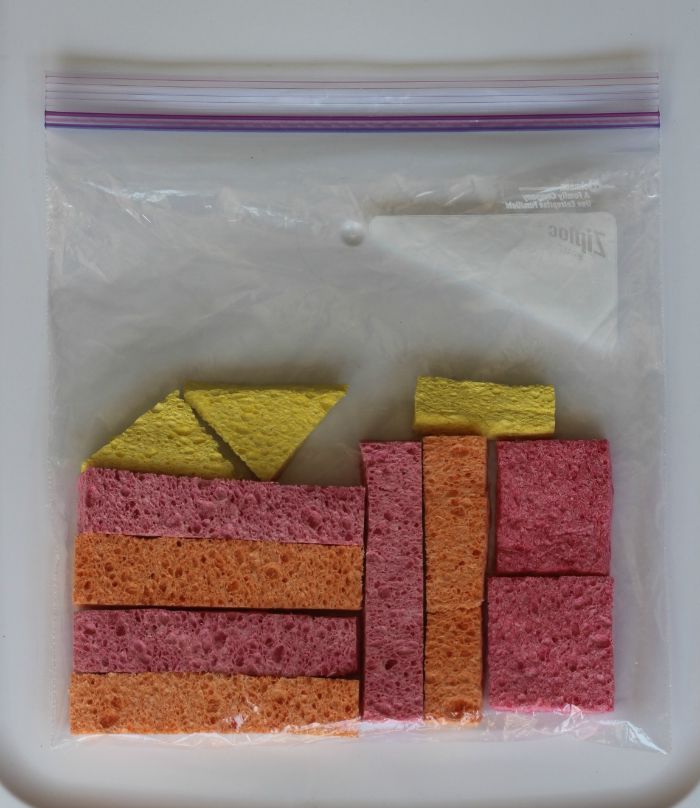 6. Q-Tip Busy Bag – Trace the design with q-tips!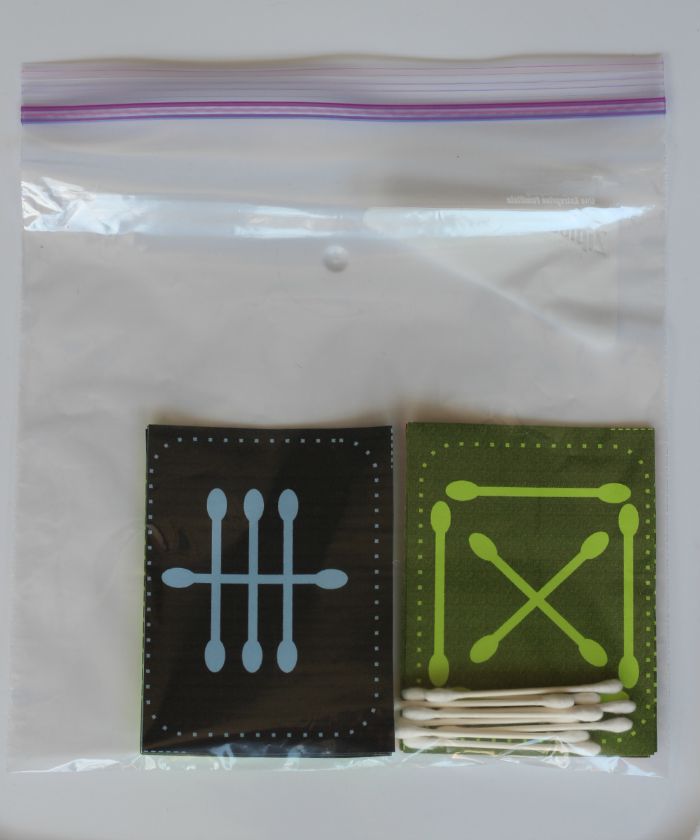 7. Alphabet Matching Puzzle – Create a person while matching the alphabet letters.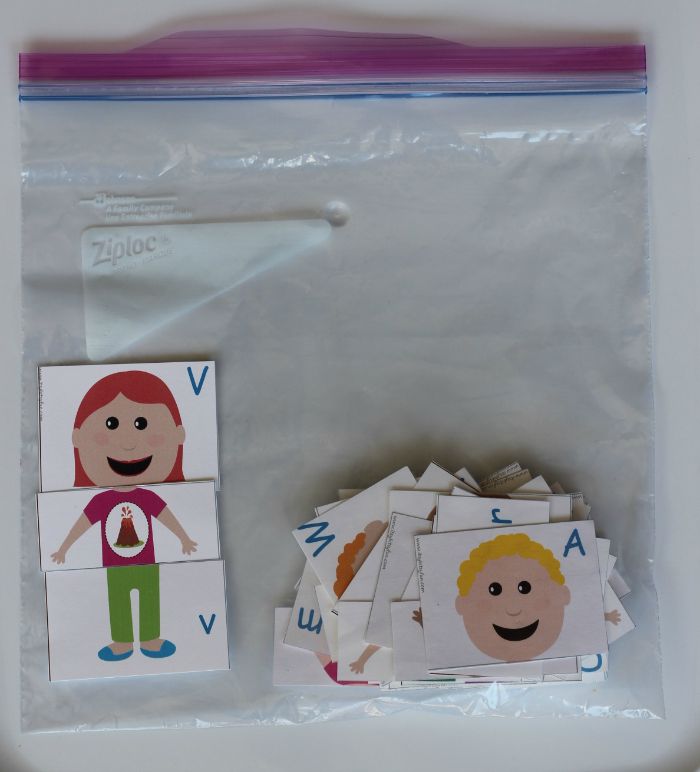 8. Popsicle Stick Puzzles – This was my boys' favorite one! There were 4 puzzles in this busy bag. The back of the craft sticks were numbered and had a color to refer to on the picture sheet.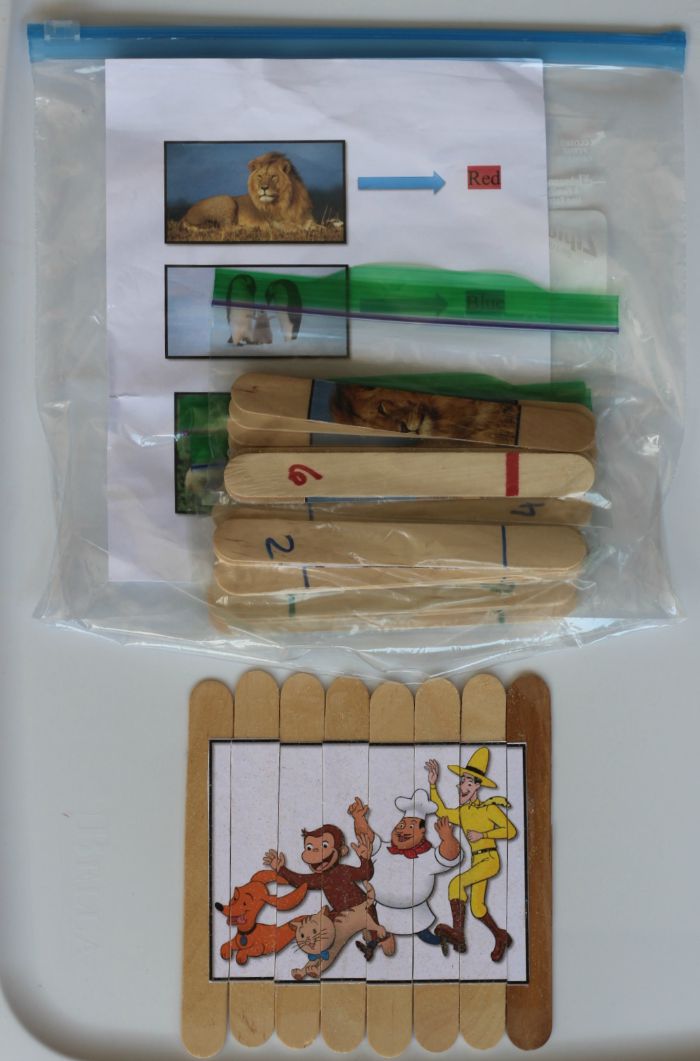 The bonus puzzle was Curious George. They loved it!
I hope you found some new busy bag ideas in this post!
One more thing…I decided to start storing my busy bags on a hanger in our storage closest. (They were sitting on the floor and not organized at all!) I plan to keep adding to our busy bag collection, especially with a new toddler!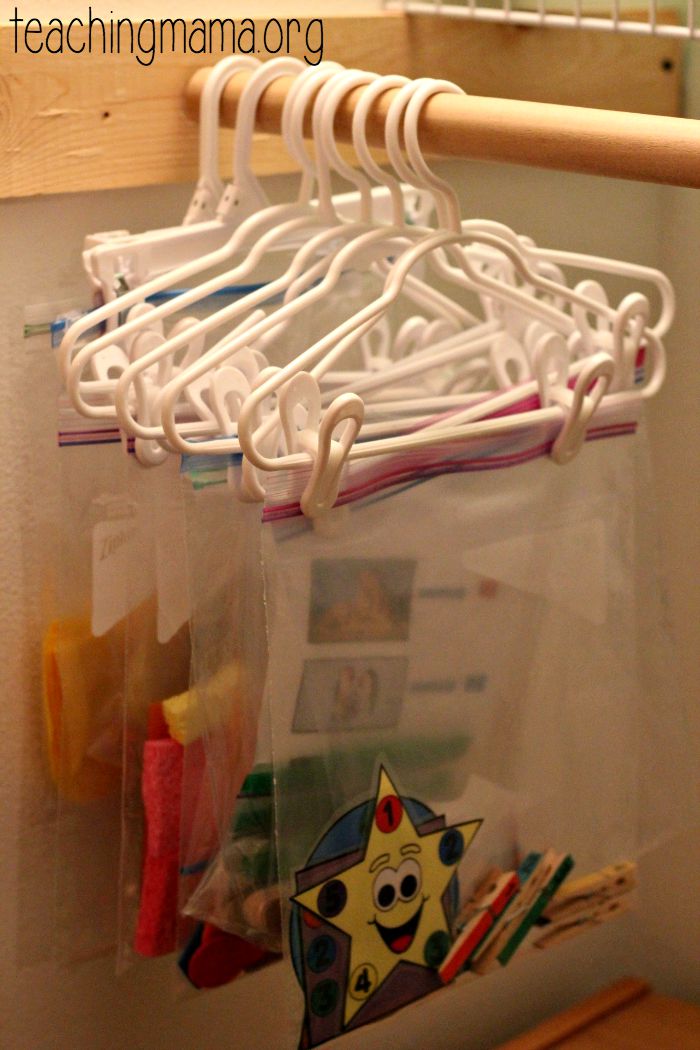 And if you are looking for a way to build up your busy bag collection, try hosting a busy bag exchange! It really is a great way to save time and have fun with other moms!