Racing Cars with a Gutter
Do your kids ever complain that they have nothing to do?!! I'm sure they do, because all kids do! Well, here's a sweet activity that you can surprise your kids with that will keep them busy!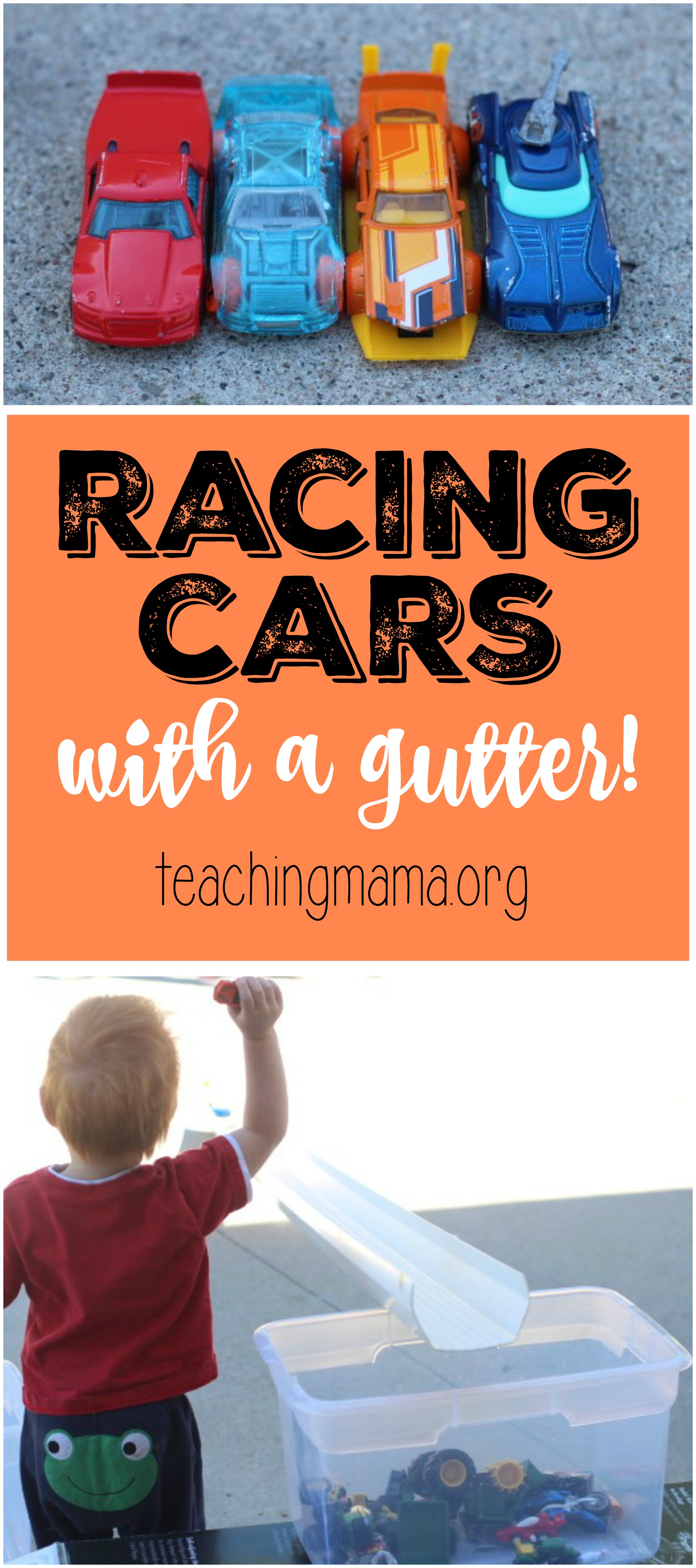 Racing Cars with a Gutter is a super simple activity that all 3 of my boys LOVE! It's almost too simple to share, but since a few of my friends have told me how much they love this idea and how they think you guys would want to read about it, I decided to post this idea.
Here's what you need for the activity:
I bought my gutter at Lowe's and I am sure I looked ridiculous buying it. First of all, it's a very large gutter so it was very tall in my cart. Second of all, I was driving a smaller car that day, so I had to put it in diagonally in my car. So one side stuck out a little in the driver's window and the other side stuck out the back passenger's window. I looked hilarious driving it home, I'm sure! Thankfully, I live just a few blocks away from the store so it was a quick ride home.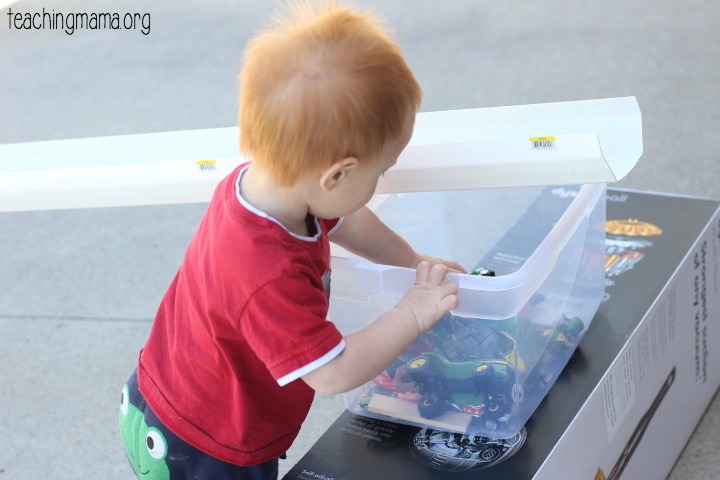 To set up the activity, just place the gutter at an angle and then race cars down it! Here are a few ways that we've done it:
down the driveway
between two heights of boxes
down the stairs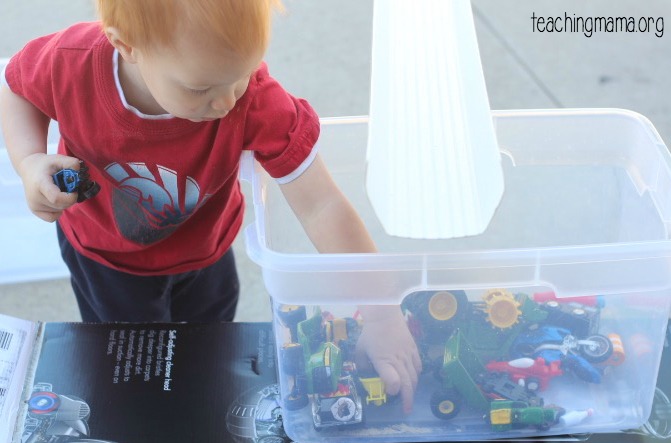 Racing down the stairs is a great rainy day activity, too!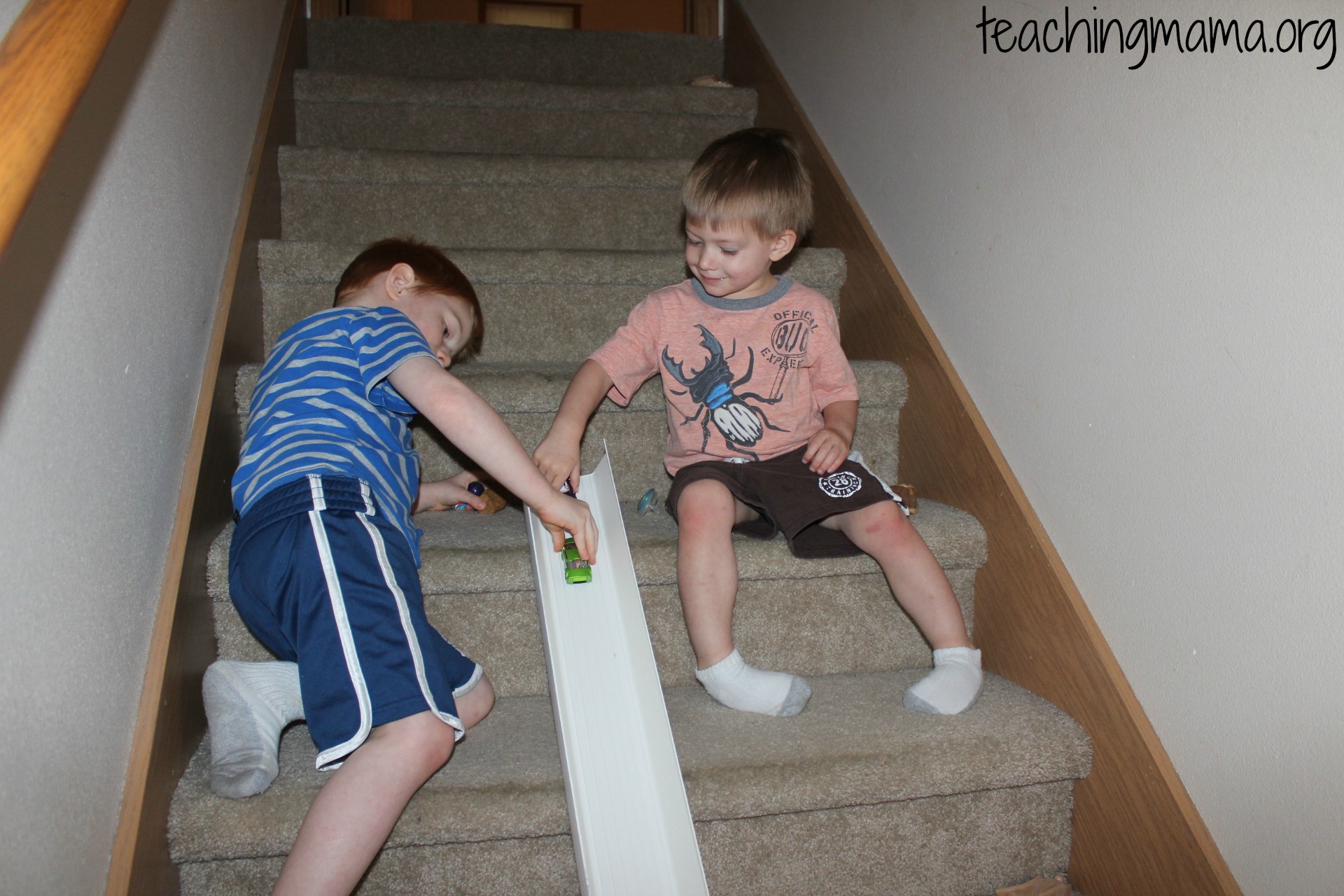 You can even use the gutter to race soap boats!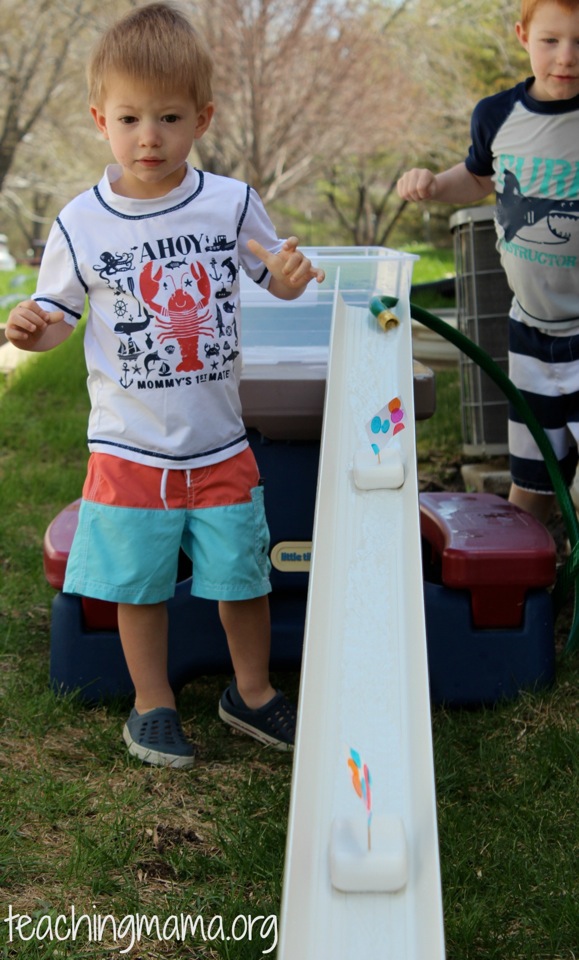 There are lots of fun ways to race with a gutter. I know your husband may think you're crazy for buying a gutter (like mine did!), but I'm sure your kids will love it!!