Plastic Egg Stamping and Counting Activity
Easter is just around the corner! Do you have plastic eggs around your house? If so, they will be perfect to use with this hands-on activity. This plastic egg stamping and counting activity is a great way to work on math skills, and it's also fun!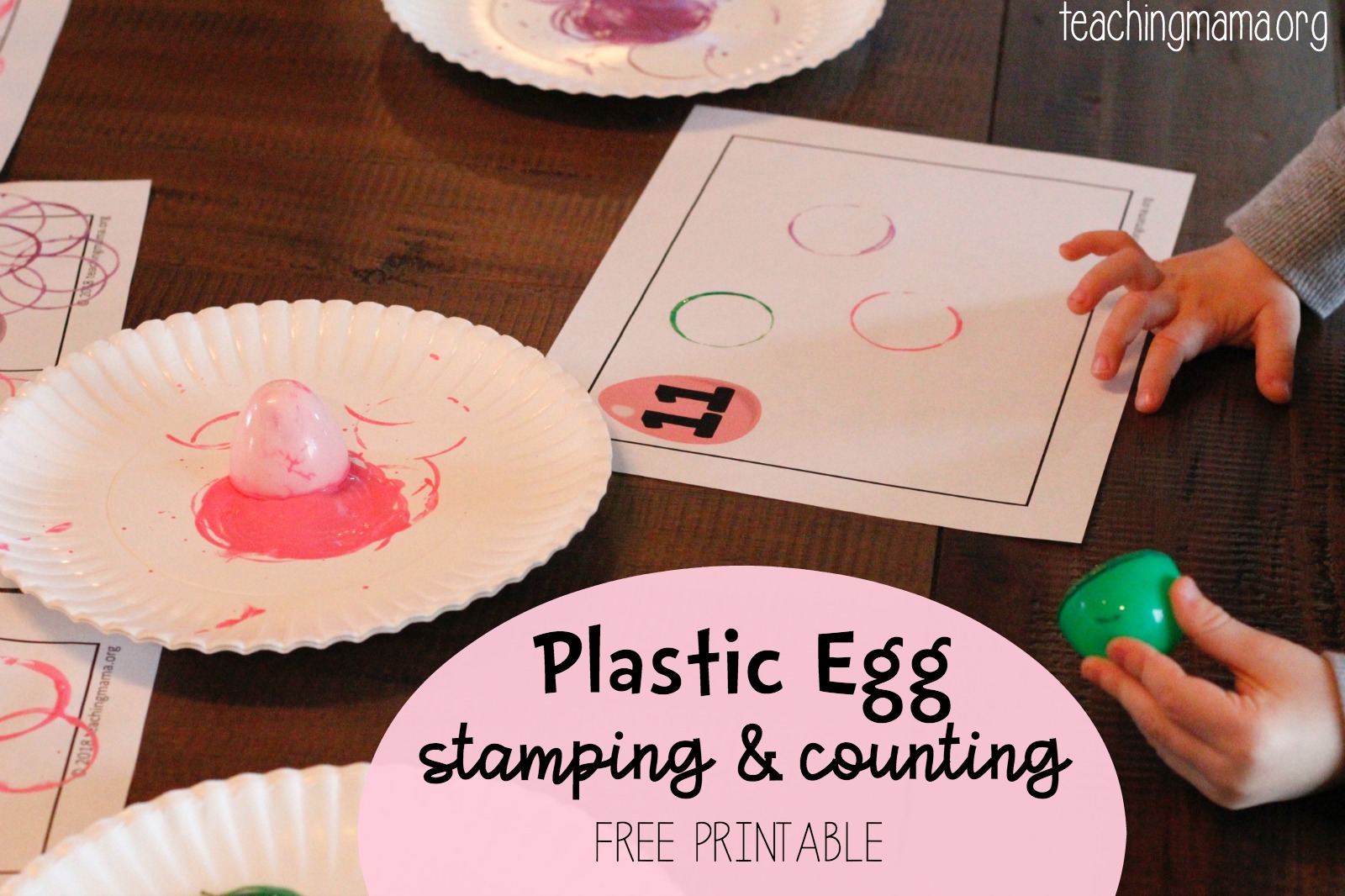 Here's what you need for the activity:
plastic egg halves
washable paint
paper plates
printable (download at the bottom of this post)
To do the activity, have your child dip the egg halves into paint and stamp them onto the number cards. Have them identify the number and then stamp that many circles in the box.
The numbers go from 1-20. The first few boxes are smaller and then as the numbers get higher, the boxes get bigger. This helps kids have enough room to stamp. Of course the circles can overlap!
This activity helps children with the following:
number recognition
counting
one-to-one correspondence
hand-eye coordination
colors
My three-year-old had a BLAST with this activity! He did all the sheets from 1-20 and didn't want to stop. When we got to the teen numbers, we started counting together. Sometimes he skips number 17 and 18! We loved this hands-on math activity and I think you will, too!
You can download this free printable right here –> Easter Egg Counting Cards
Happy Easter!