Disclosure: This post contains an affiliate link to Amazon. See my disclosure for more details.
Preschoolers learn best when they do hands-on activities. When you're teaching children numbers, they need to use manipulatives to help them understand what numbers are and what they mean. One of my favorite math manipulatives is snap cubes or Unifix® cubes. Not only are these great for working on counting and one-to-one correspondence, but they are wonderful for fine motor practice. Today I'm sharing snap cube number practice sheets. These are designed to help your little one practice numbers, counting, and even patterns!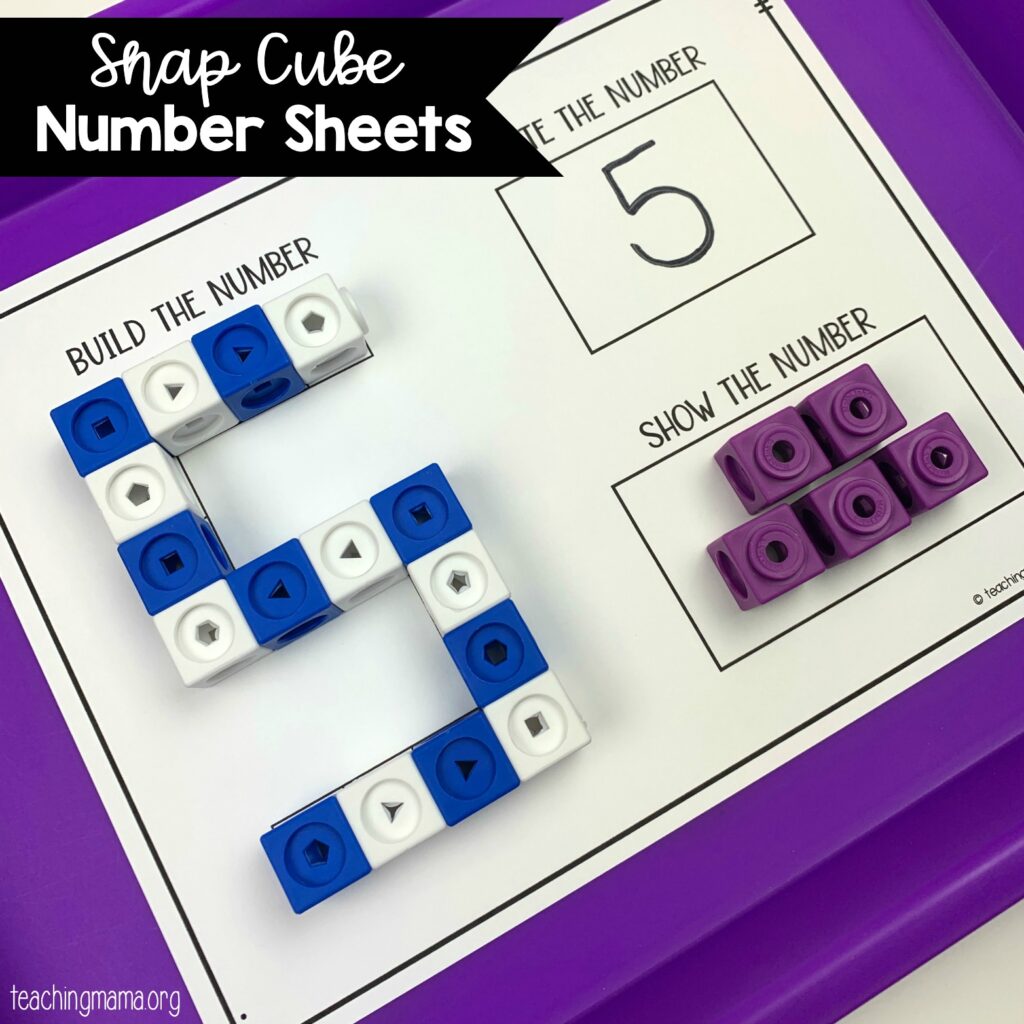 The free printable has practice with numbers 0-10. Each page has a place for the child to build the number using snap cubes. I left the printable black and white, so you can choose which colored cubes to use. If you want to work on patterns, you could have your child make the number using an AB or ABC pattern. Here is an example with an AB pattern.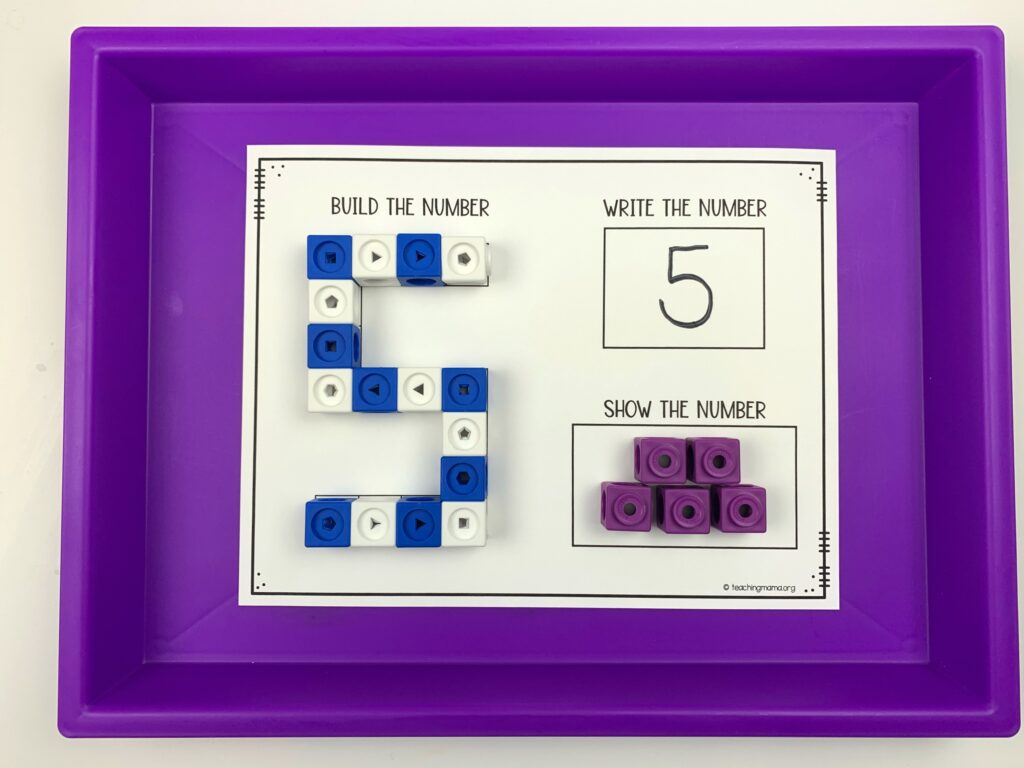 This number 9 uses an ABC pattern.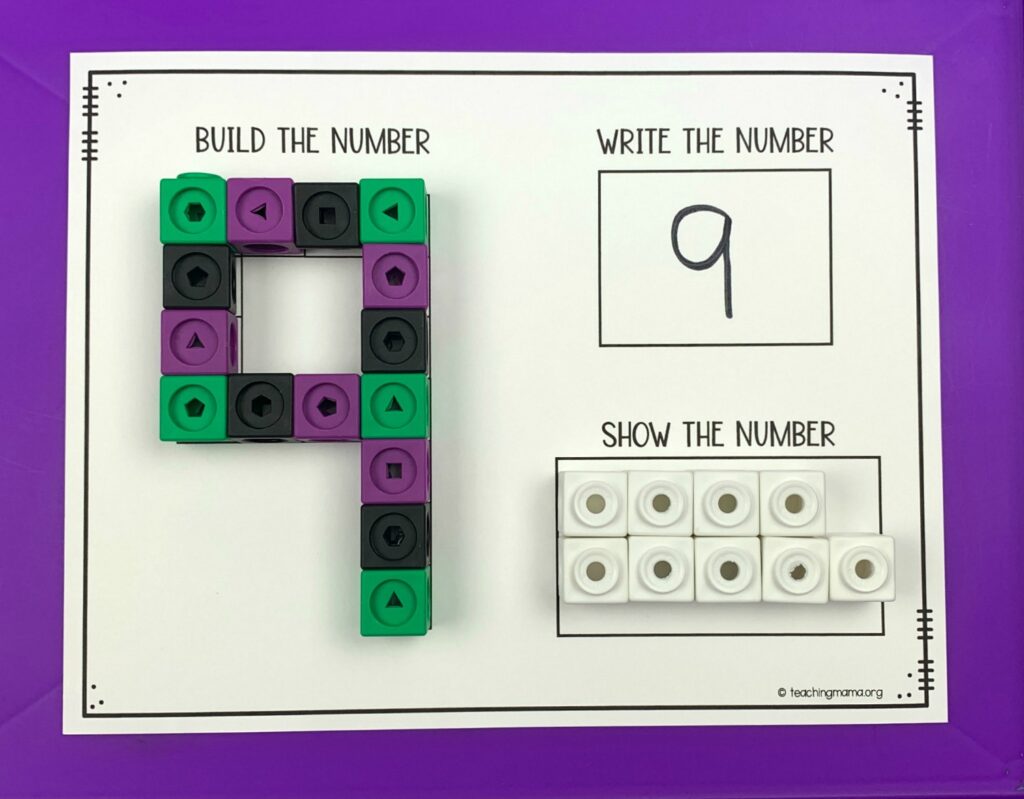 You can also just do one color, if that's easier. If you need snap cubes, I recommend using these.
There is also space for the child to practice writing the number. If they need assistance with writing numbers, I recommend checking out my number formation rhymes. You can also draw lines for the child to trace, if they need it.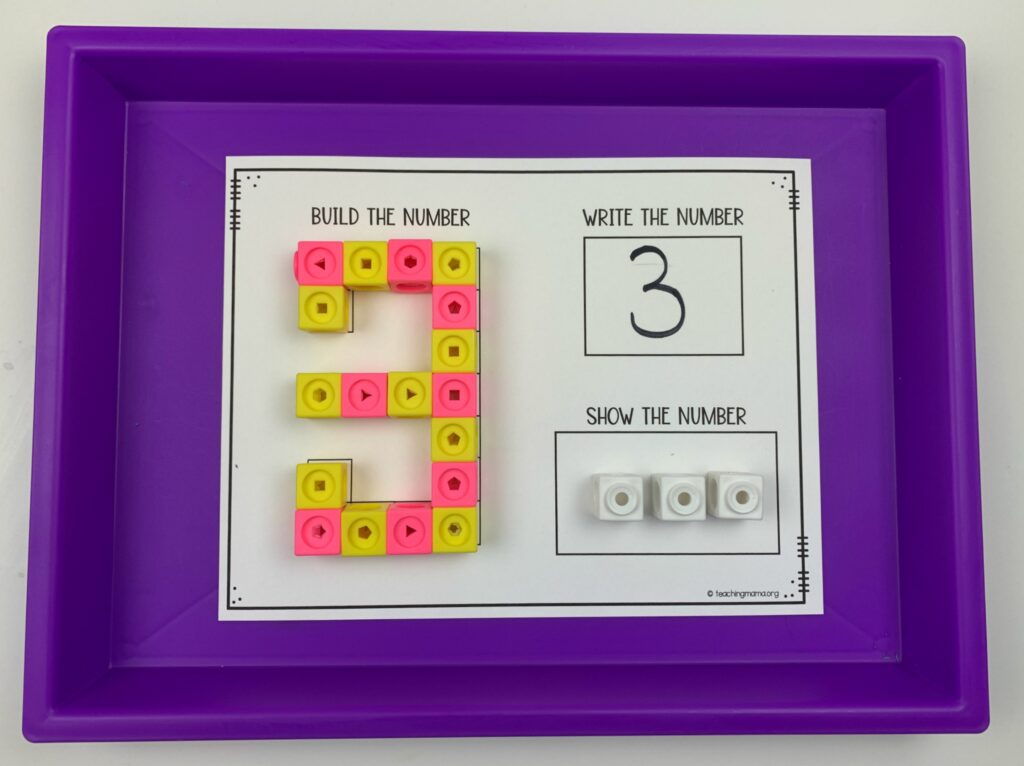 The last space is for the child to show the number. They could use snap cubes or another math manipulative. The goal is to practice counting and one-to-one correspondence.
You can download this free printable RIGHT HERE.
If you're looking for more snap cube activities, make sure to check out the full snap cube math packet in my shop HERE. This has practice with counting, one-to-one correspondence, graphing, addition, subtraction, patterns, and measurement.