The other day I was teaching math to my oldest (5 years old) and we came up with this game together! I wanted to review over number recognition, ordering numbers, subtitizing, and one-to-one correspondence and we came up with a math game using race cars. It's so simple, yet we had a lot of fun playing it together!
Here's what you need:
poster board or foam board
dice (I used a big wooden one)
15 race cars + a race car for each player
small sticky notes or small stickers (numbered 1-15)
To set up the game, draw 15 parking spaces on a poster board. Then put numbers in each space, making sure to mix up the numbers. Draw a star for a starting spot and a flag for the finish. Also place a numbered sticky note on top of each car.
Have the child match the number on the car to the number in the parking space. This is a good way to practice number recognition.
Next, place your race car (which is your game piece) on the star to begin the game.
Roll the dice and move that many spaces clockwise around the board. Wherever you land, take that numbered car out of the space and replace it with your car.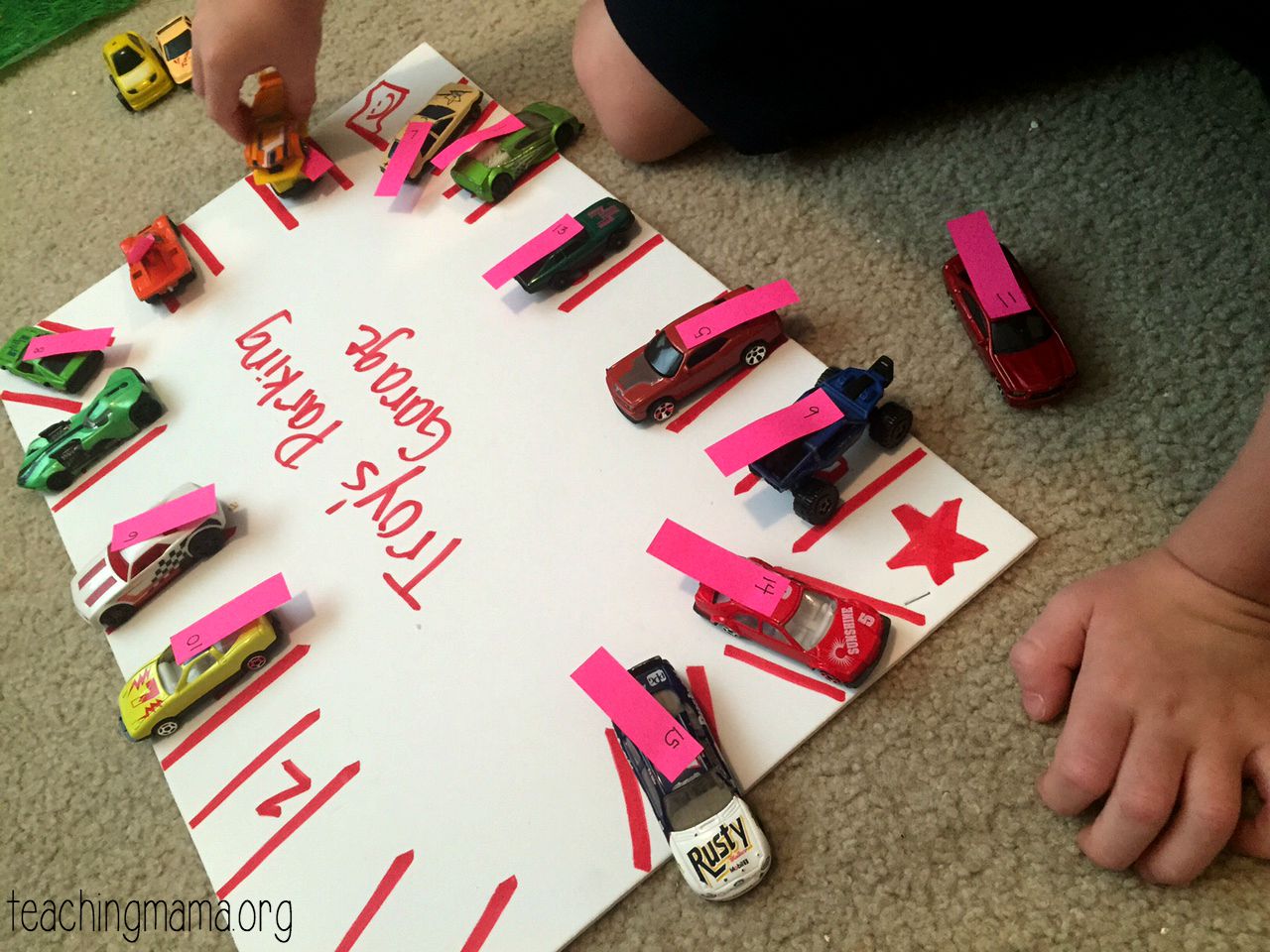 Have the opponent go and keep going around the board until all the cars have been collected. When you land in an empty parking space, nothing happens and it's the other player's turn.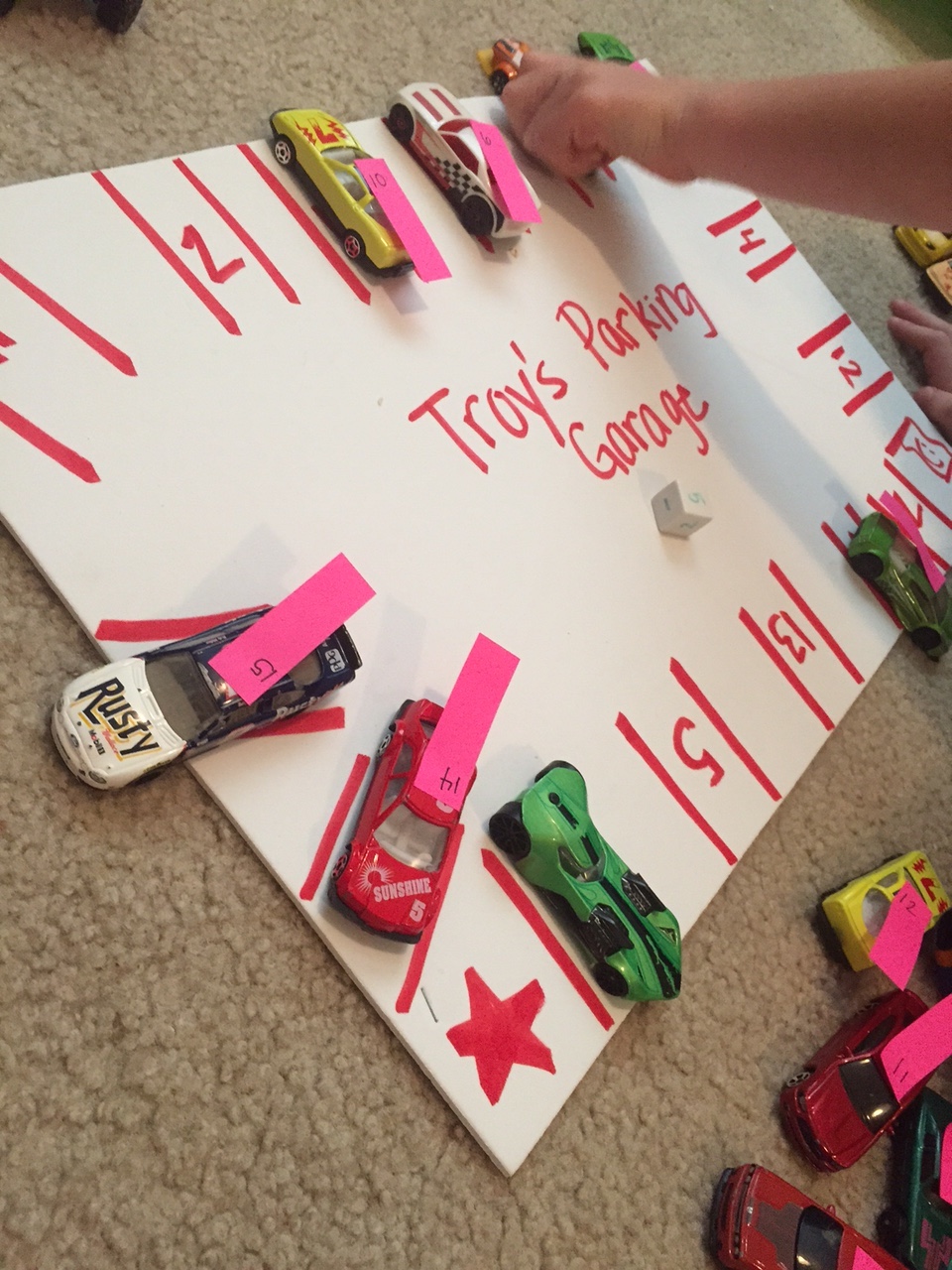 Once all the cars have been taken, it's a race to the finish! Keep rolling the dice and moving parking spaces until the first person lands on the flag.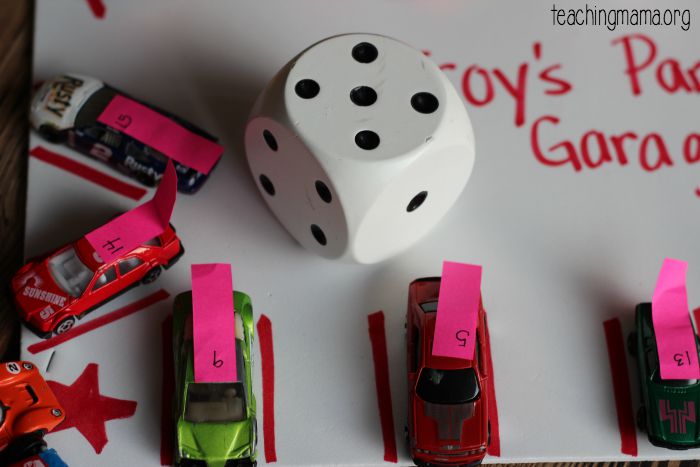 We had a lot of fun playing this race car game! We also played it with these variations:
We played to see who could collect the most cars
One of us placed a sticker in the parking space (and it was hidden with the car on top of it). Then the other player had to guess where the sticker was. The player who knew would give clues, such as "It's a number higher than 4" or "It's an odd number".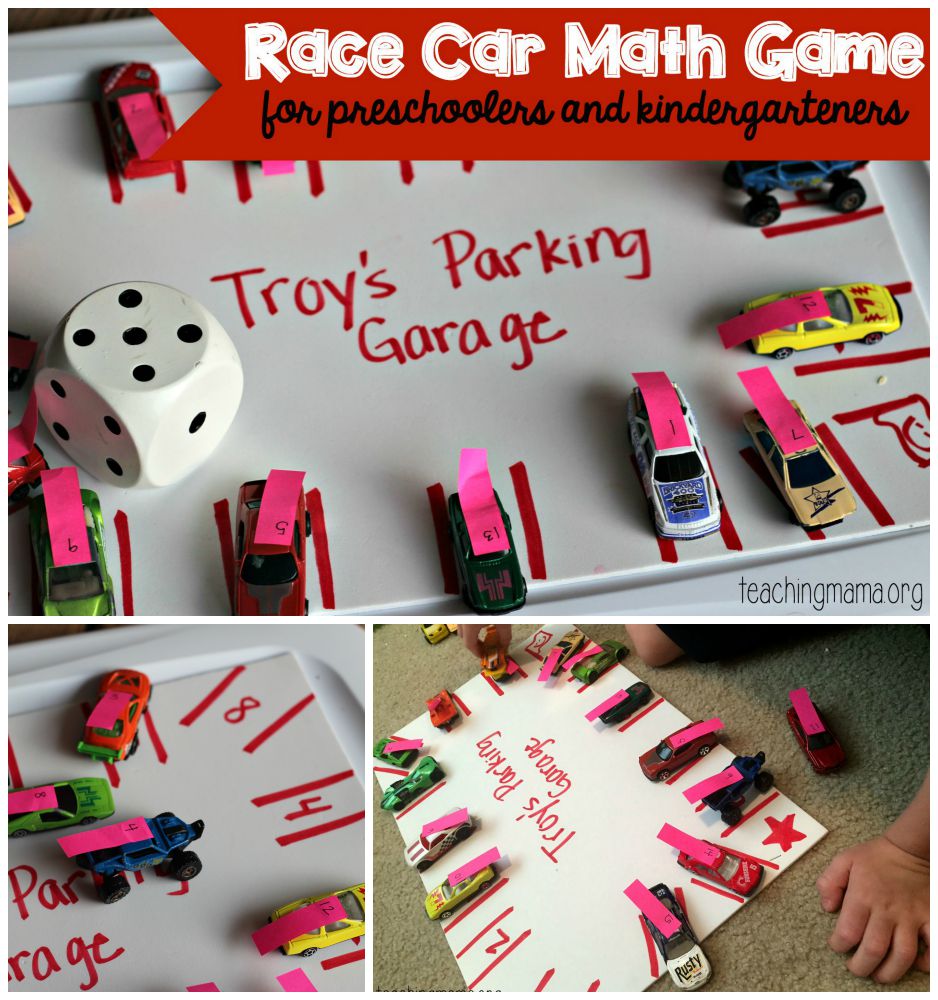 Hope you'll try this simple game out!