Friday Favorites – 1st Week of Homeschooling
Happy Friday to you! It definitely feels like a Friday to us! We had our first full week of homeschooling and it was great, but tiring! We are a little untraditional when it comes to schooling. My oldest is going to Kindergarten at school, but we're homeschooling in the afternoons. I'm also doing home preschool with my 4 year old.
This week for home preschool we focused on an 'All About Me' and 'The 5 Senses' themes. I used a new All About Me Theme Package from The Measured Mom that we loved. (p.s. It's 25% off until September 5th!)
We also spent a lot of time outdoors, including doing a nature alphabet walk.
One of Wesley's favorite learning activities was learning to write letters on a sensory bag. I put about 1/2 cup of paint into a Ziploc gallon-sized bag. Then I sealed it and taped it to a big white lid. I showed him how to write letters and then he practiced on the bag. He also loved drawing and looking at his handprint and footprint on the bag.
It has been super hot here, but we have still enjoyed the outdoors! My sweet sister-in-law gave me a bike last weekend, so we've been taking some family bike rides. We also got Troy a new bike this week as an early birthday present, so that has been one of our favorite activities this week.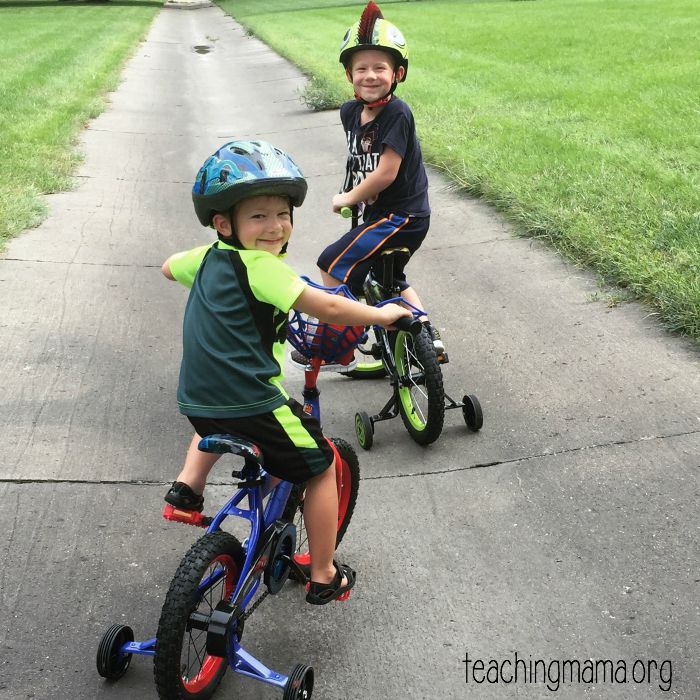 We also went to a nature reserve yesterday. It was fun…until I got stung by a bee! Oh my word. It is still hurting me as I write this! But we had fun exploring and finding treasures in nature.
And just for fun, this is my favorite picture of Lincoln this week. He is so happy at the park!
Lastly, this has been my favorite book this week. For the Love by Jen Hatmaker just makes me literally laugh out loud! Such a good read for moms.
Have a wonderful Labor Day weekend!