Alphabet Game with Water Balloons
My kids love playing games, especially with water. As I was thinking of ways for my preschooler practice alphabet letter sounds, I came up with this game.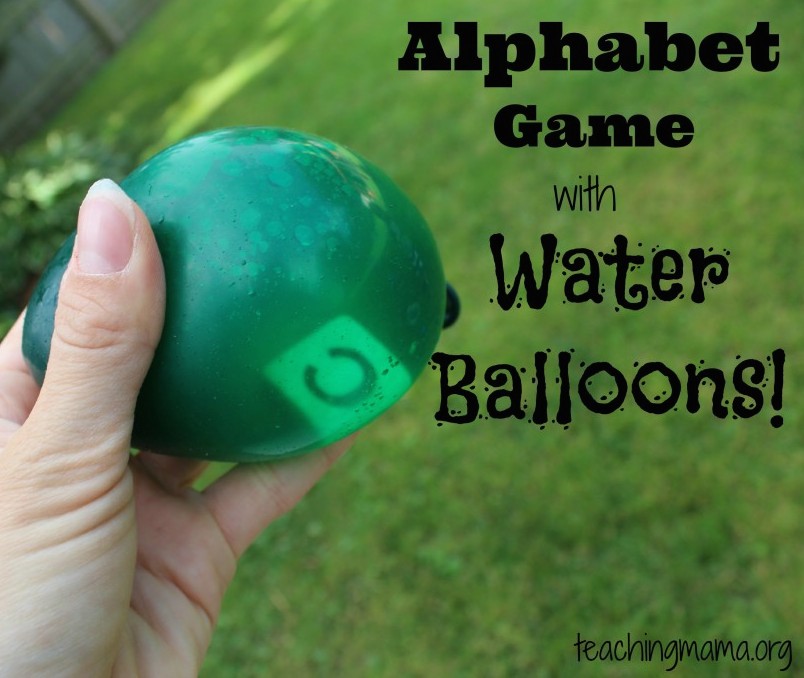 For this game, all you need is water balloons (or regular balloons), alphabet letters (from games like Scrabble or Bananagrams), and small objects. I used a dinosaur, horse, cow and marble. We just picked 4 letters for this game, but you could do more.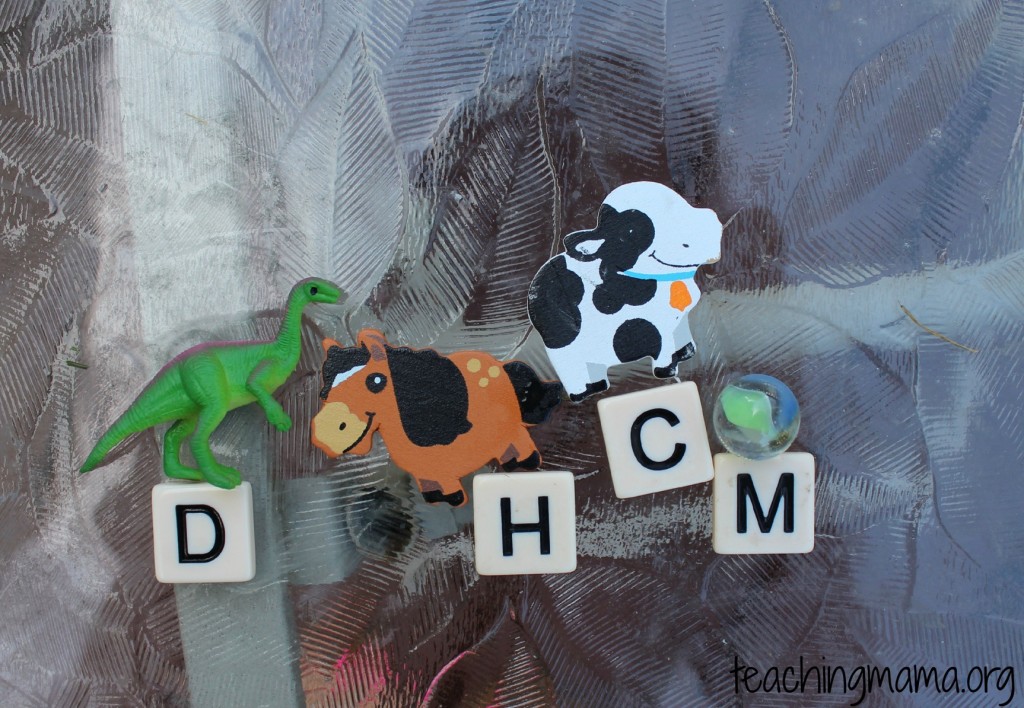 To prepare for the game, put each object and letter in separate balloons. To do this, you just stretch the balloon out and drop the object in. Then you fill it up with water and tie it shut.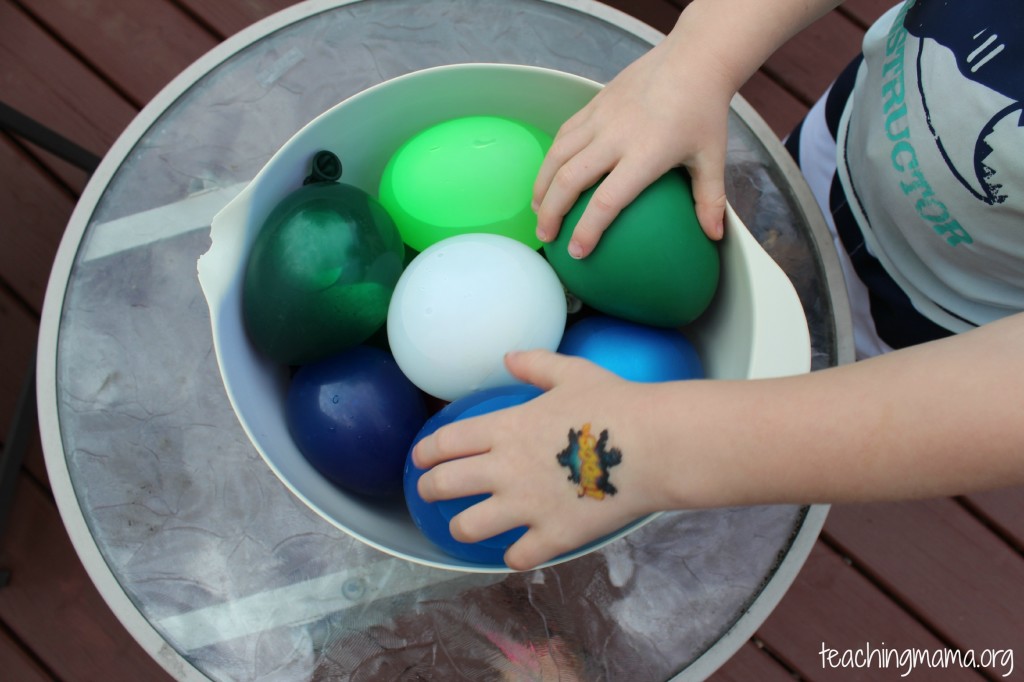 Now to play the game, you pick up a balloon and toss it to each other until it drops and breaks open. Then you see what letter or object is inside. After all the balloons pop, you match the letter to the object that starts with that letter. It's really fun and a great game to stay cool in the summer!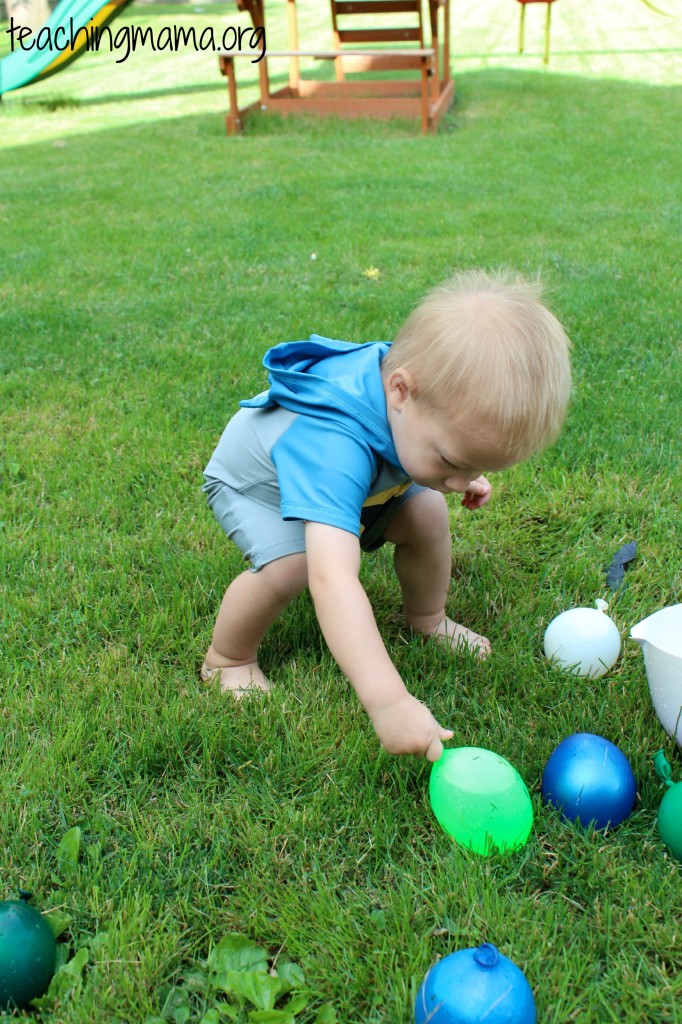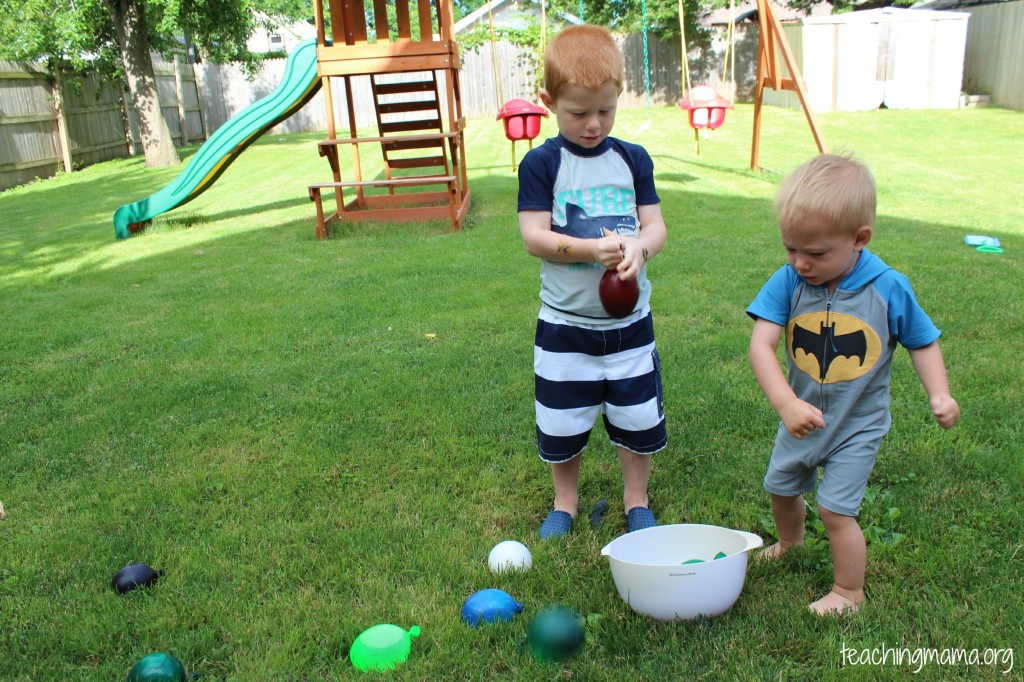 Now if you have stubborn balloons, you could poke a hole in the balloon and squirt out the water!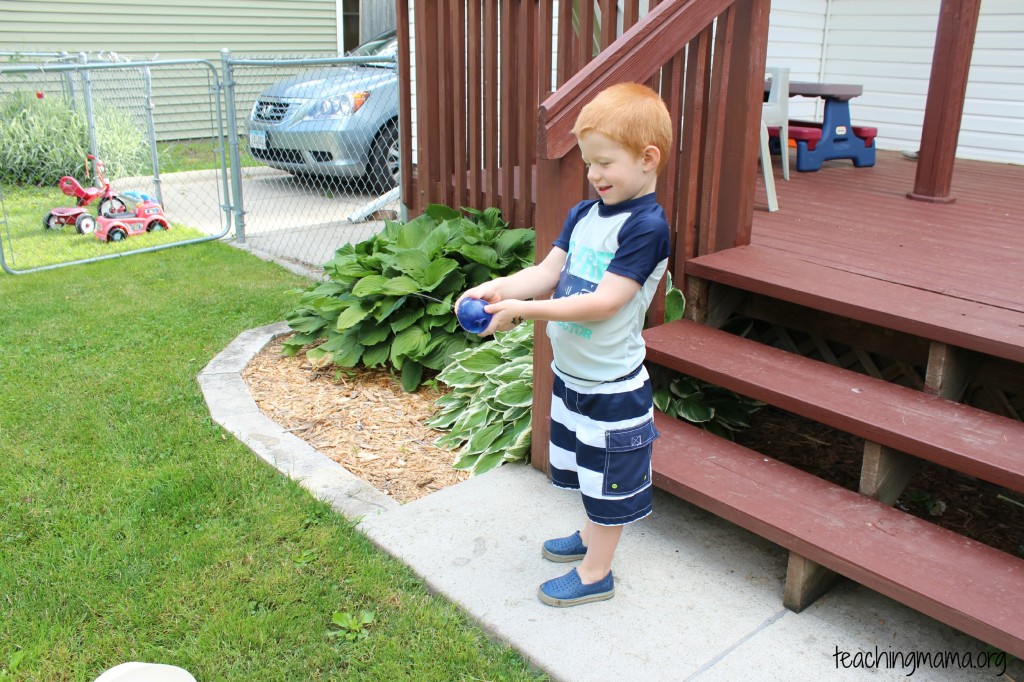 Make sure you throw away the balloon pieces and keep away from little ones! Another version of this game would be to freeze the water balloons and then have your child dig or pour water to melt the ice to find the letter or object. (see these dinosaur ice eggs for something similar)
Hope you'll try this game out and let me know how it goes!