We are so excited this week to learn about dinosaurs!! Both boys were dinosaurs for Halloween and they absolutely love these creatures. Since Troy has a lot of questions about dinos, I thought we'd take this week to do some activities about them and also learn some new things along the way! Today I'm sharing a really fun and easy sensory activity–Dino Ice Eggs.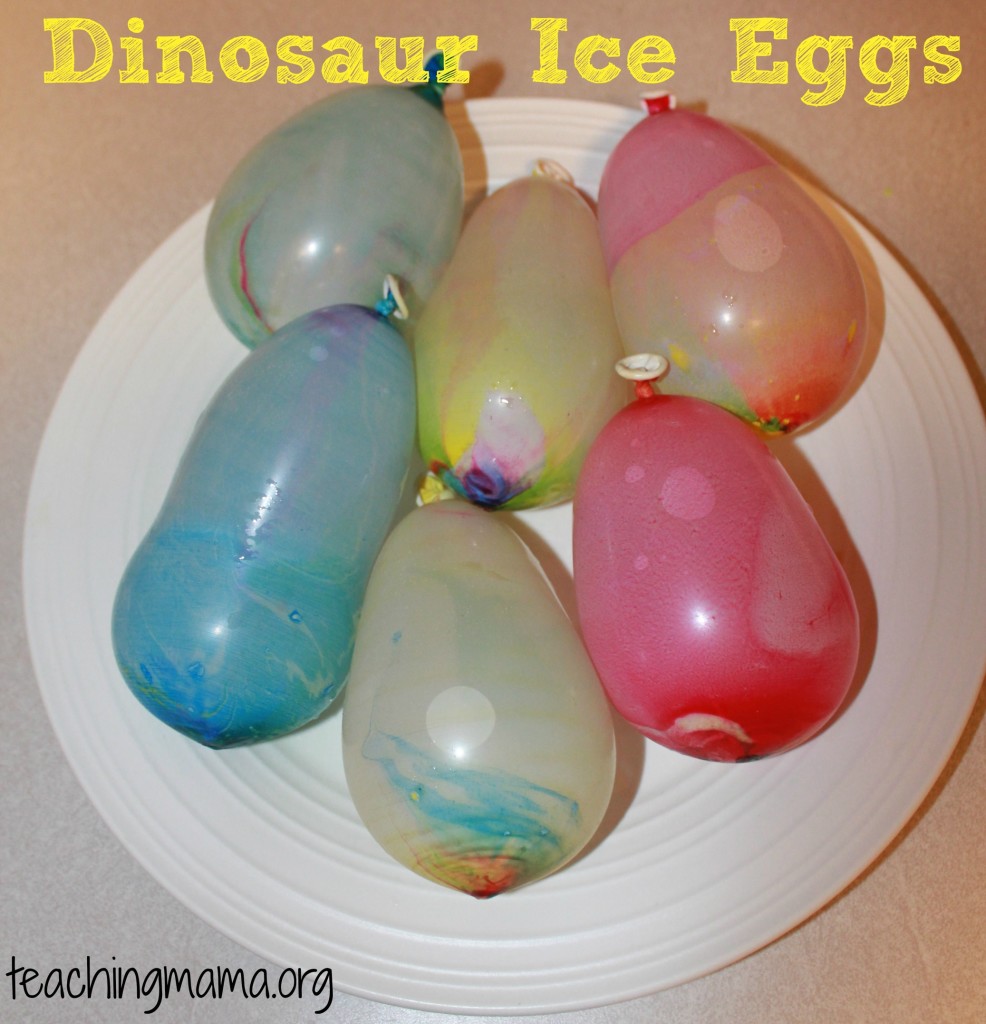 Here's what you need:
*water balloons
*mini dinosaurs (found at Walmart in party section)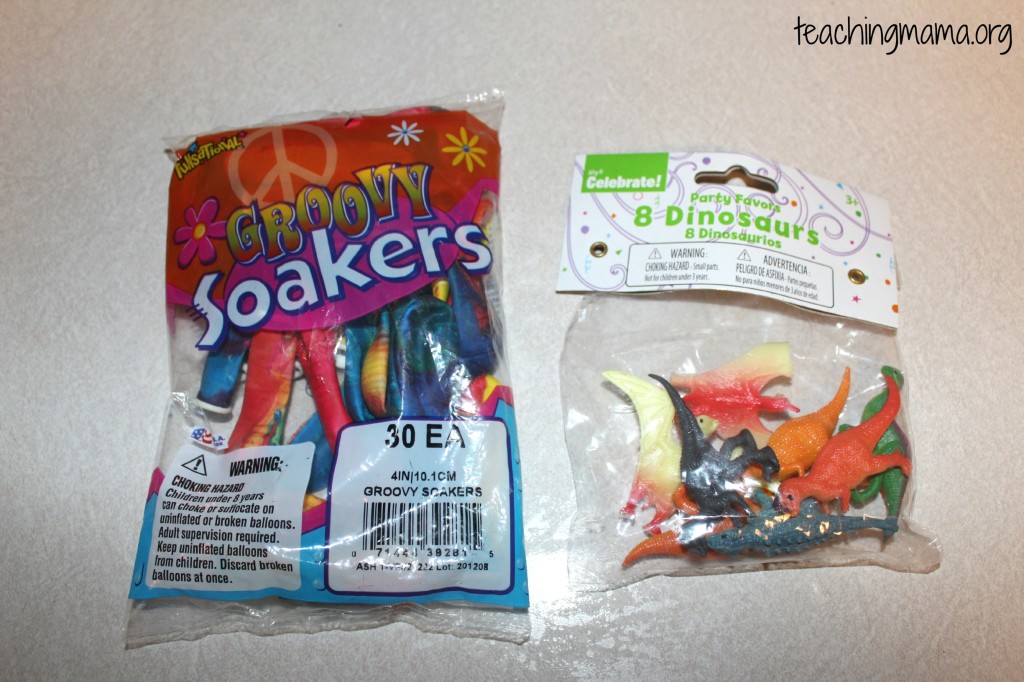 Take a dinosaur (not ones with wings) and stick them inside the water balloon. The best way I found to do this was to use my fingers to stretch the water balloon out and then stick the dino in so it touched the bottom of the balloon. The water balloons I bought must've been strong because none of them broke when I put the dinos in.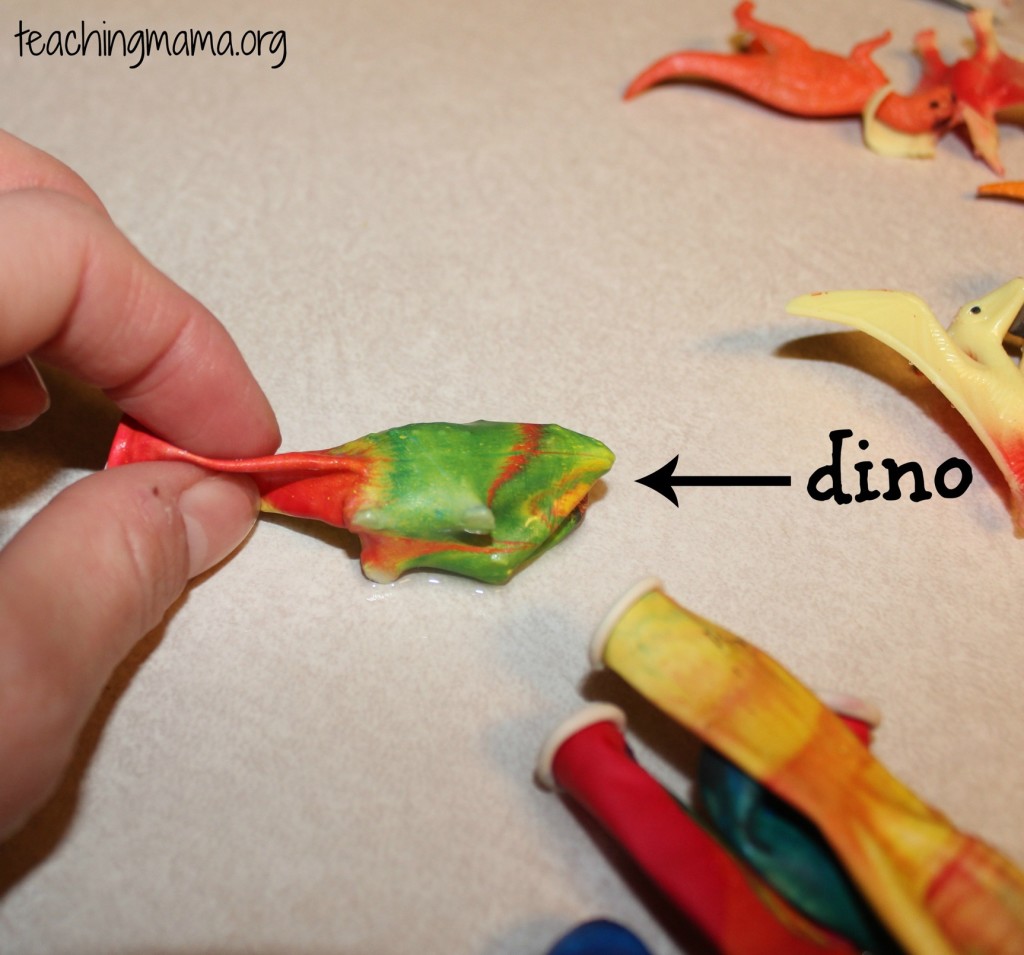 Then fill the balloon with water and tie shut.
Put the balloons in the freezer overnight. When you are ready for the activity, cut the top off and tear off the balloon. If your child is old enough, they can help. Here's what they look like!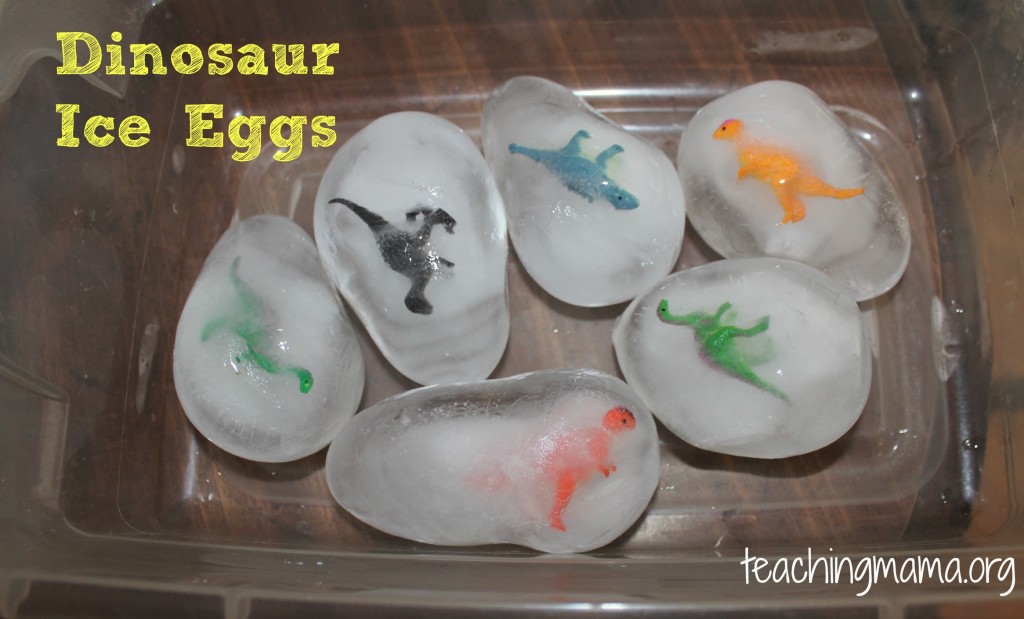 Before beginning the activity, I asked my oldest what he knows about dinosaurs. Then we talked about how baby dinosaurs came from an egg. We looked at the ice eggs and discussed ways to get the baby dinos out. He came up with the idea to pour warm water on them, like we did in this sensory ice activity. So we went up to the tub and started testing his hypothesis out.
They loved touching the eggs. Although they were cold, it was fun because they would slip and slide around.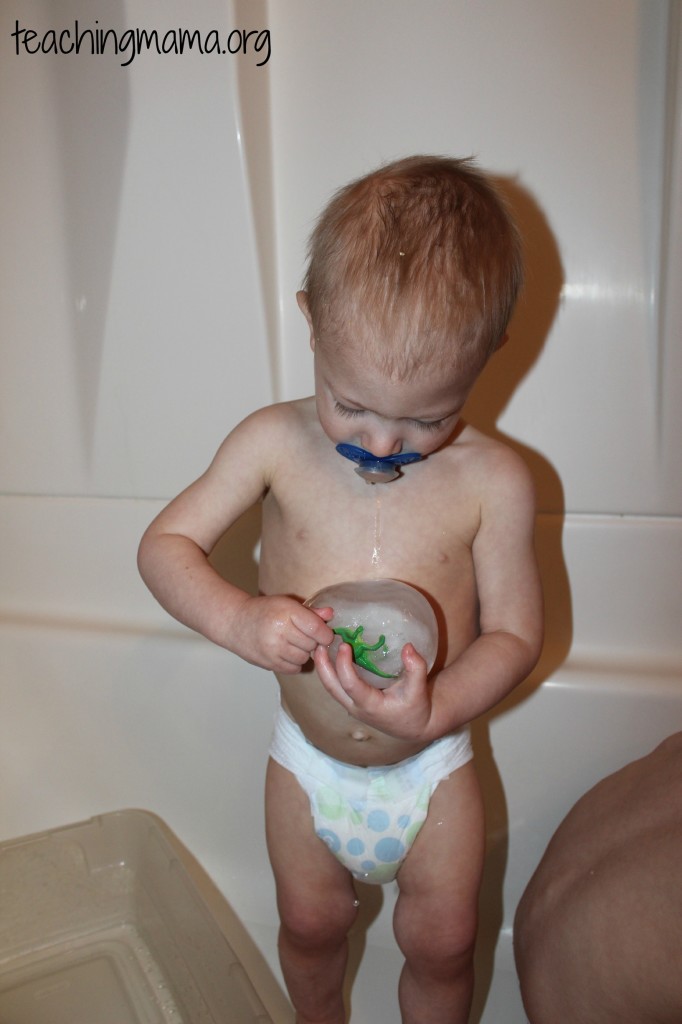 I loved that this activity allowed them to discover ways to melt ice. They acted like scientists by making a hypothesis and then testing it out. This activity is also great for teaching kiddos that water and ice are the same substance. Stay tuned for more dinosaur activities this week!