Teaching the Arts to Preschoolers
I think teaching the arts to kids is essential. I can't say I'm gifted in this area, but I love seeing kids express themselves in creative art, music, and drama. It makes me sad that a lot of schools cut these programs. I understand that the core subjects are very important, but we can't forget about these other important subjects. Today I'm sharing 3 components of art to teach preschoolers.
Creative Arts
Identifies 10 colors: red, yellow, blue, green, orange, purple, black, white, brown, pink

Explores different art materials
Draws lines and shapes
Interprets pictures
We love paint, crayons, markers, and more. I love watching them explore different art materials. Here are some of our favorite art activities.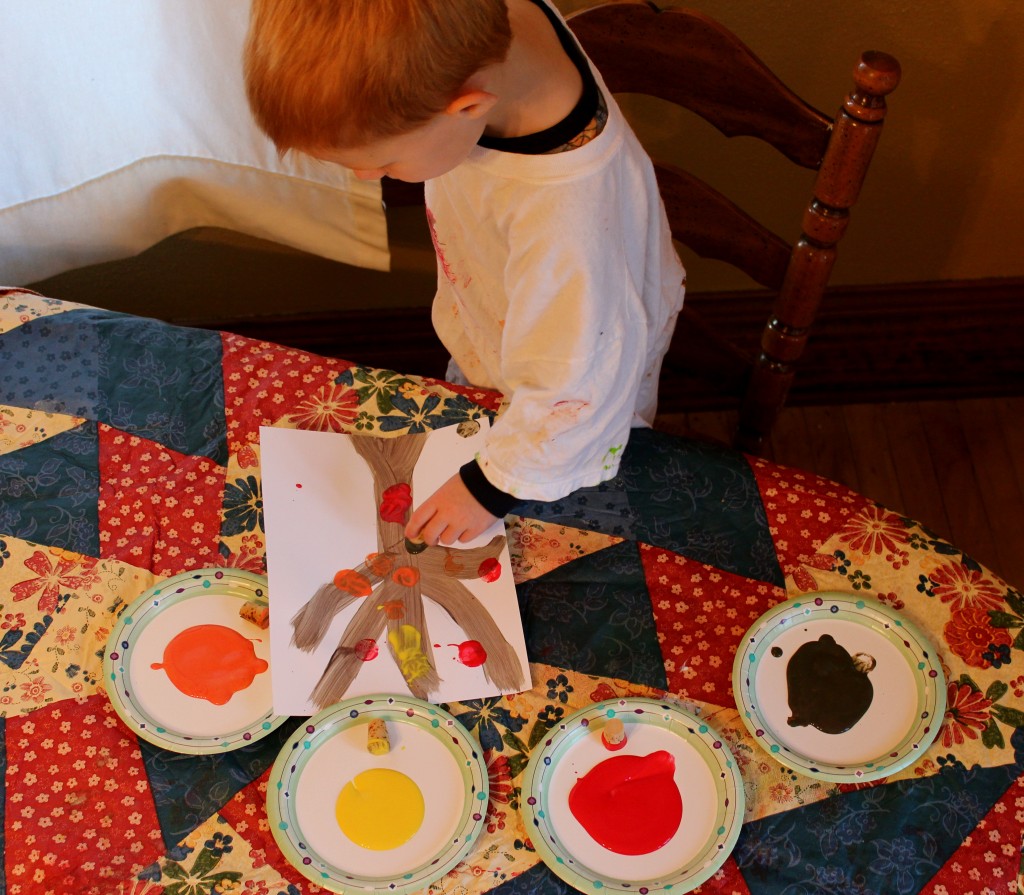 Here's a color matching activity that's fun for little ones.
Music and Movement
Participates in group music experiences
Participates in creative movement/dance
Plays simple instruments
Moves rhythmically to music (dances)
Sings
We love to listen to music, sing, and pound the keys on the piano. Quite frequently we have dance parties, where we crank up the music and the boys jump and dance around. It's pretty wild…and great exercise!
If you want to involve your kids in group music experiences, I would recommend trying out Kindermusik or another group music class.
We did make our own musical instrument, which was fun to shake and use as a drum.
Creative Drama
Make believes with objects
Takes on pretend roles and situations
Troy loves playing doctor to his stuffed animals. He takes this job quite seriously. 🙂 I also love watching him make believe with his trains and pretending a super hero. Kids are great, aren't they?!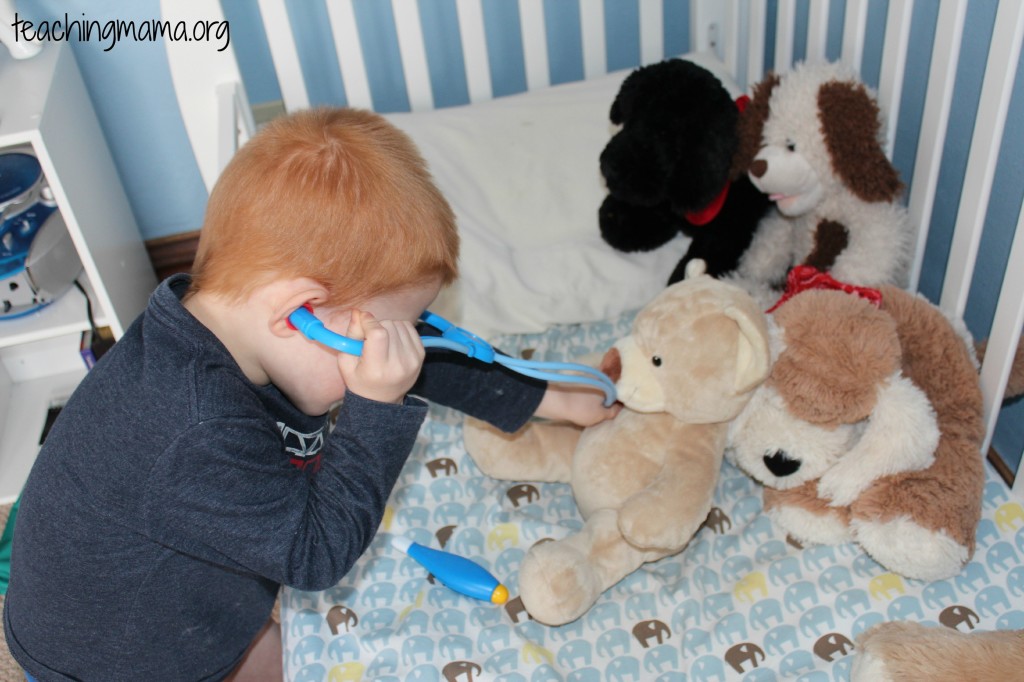 Do you think teaching the arts is important? Why or why not?