Water Beads for Valentine's Day
One of my boys' favorite sensory activity is playing with water beads. They have a slimy, squishy texture that screams fun for kids! We picked up these large red water beads and small clear water beads from The Dollar Tree yesterday. We also got ten little heart boxes in three colors. Whenever I'm walking around The Dollar Tree, it feels like a scavenger hunt to me. I see all the dollar items and try to think of a fun lesson or activity we could do with those. So when we were out there yesterday, that's what I did with the water beads and little heart boxes.
To begin, I let Troy decide how he wanted to play with them. Troy wanted to use the mini muffin tin to sort the beads. He thought they each should have 1. Then he grabbed the little heart boxes and wanted to see how many beads would fit into each box. We discovered that 4 fit, but when we added the fifth one, one popped out!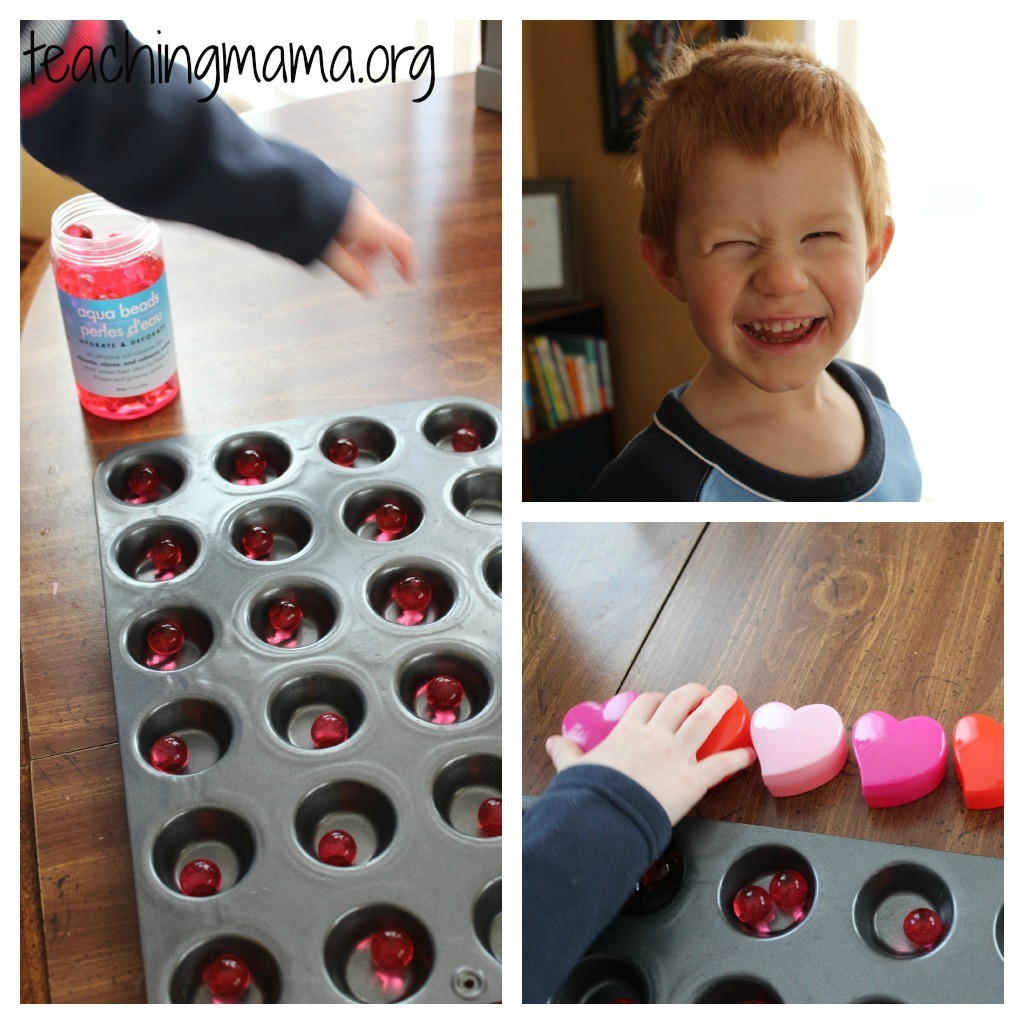 Then we proceeded to put the heart boxes into a pattern. I was surprised at how quickly he caught on to the ABC pattern! We did an AB pattern earlier with only two colors, but he mastered the three color pattern today. Good job, big boy!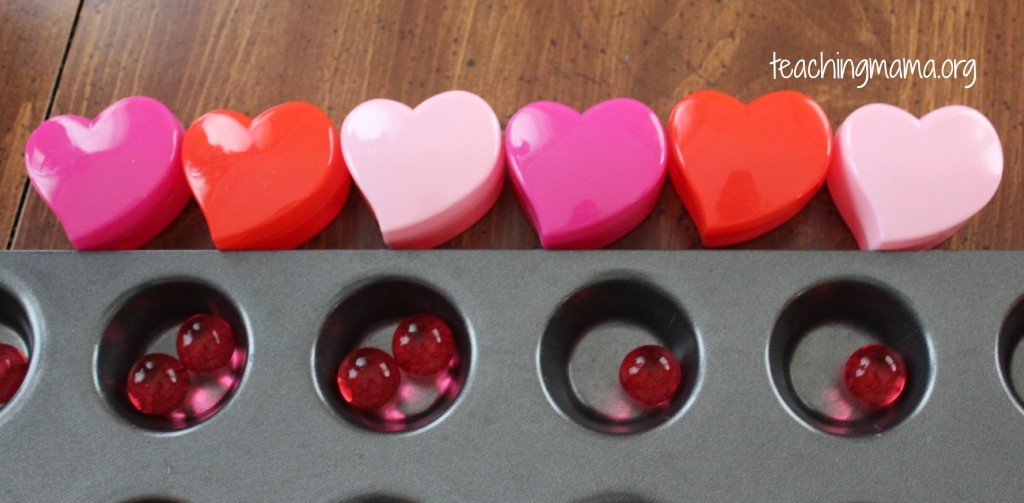 Then we dumped the water beads in a container and he started playing with them.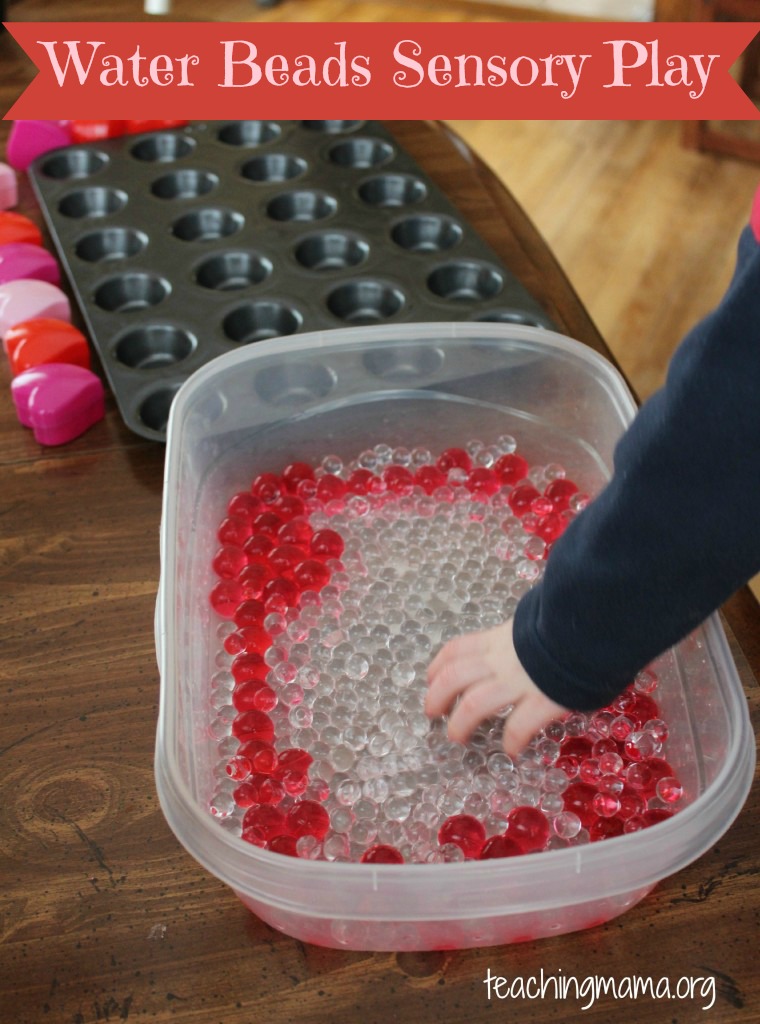 Of course, little brother wanted a turn to play with them, too! 
On his own, he decided to fill the little heart boxes, too. I think kids love filling up things!

In the evening, Wes wanted to play with them again, which is why it looks like they are glowing! He loved putting them in different sized containers.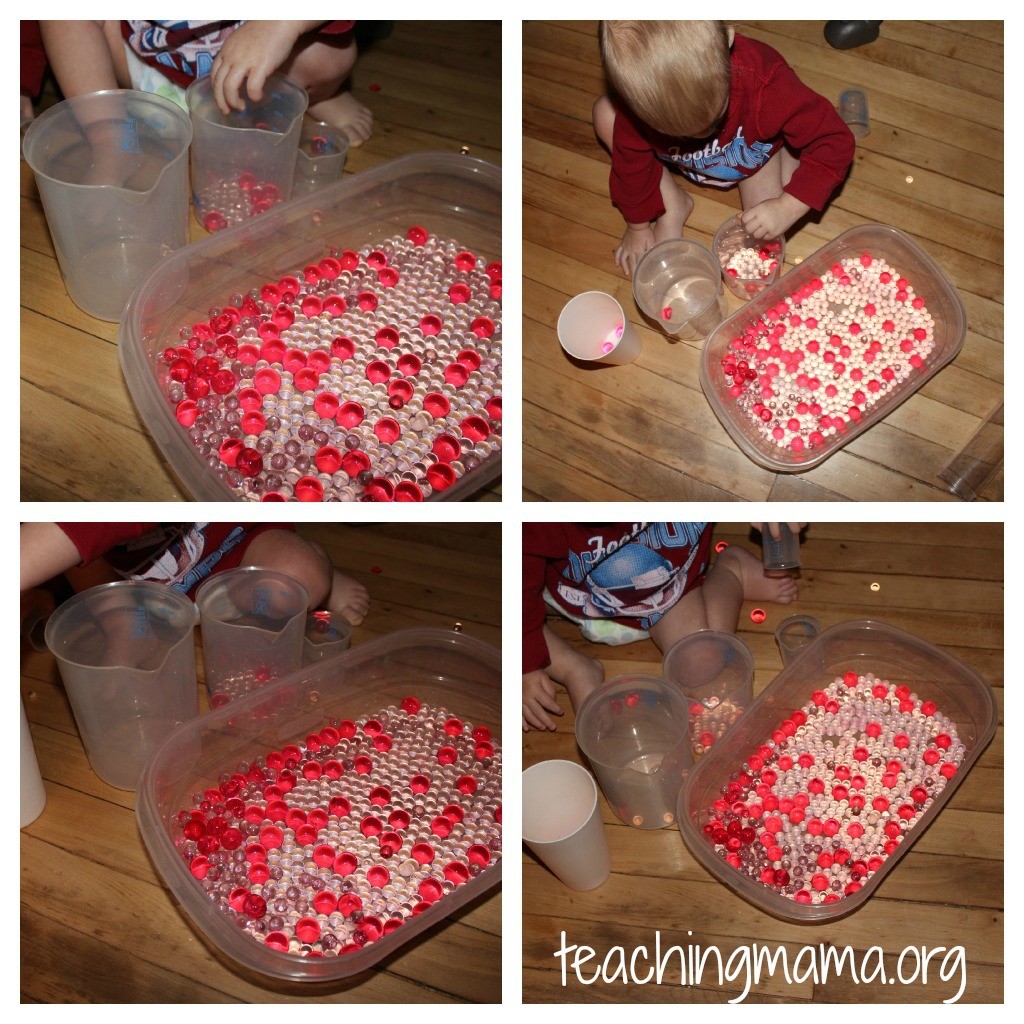 Have your children played with water beads? If so, what are your favorite activities with them?