Alphabet Ice Excavation Activity
If you're looking for an alphabet activity to do outdoors, this is it! This alphabet ice excavation activity is sure to be a hit with your child. My son (3.5 years old) absolutely loved this activity and he keeps asking to do it again! The best part of this activity is that it's SIMPLE!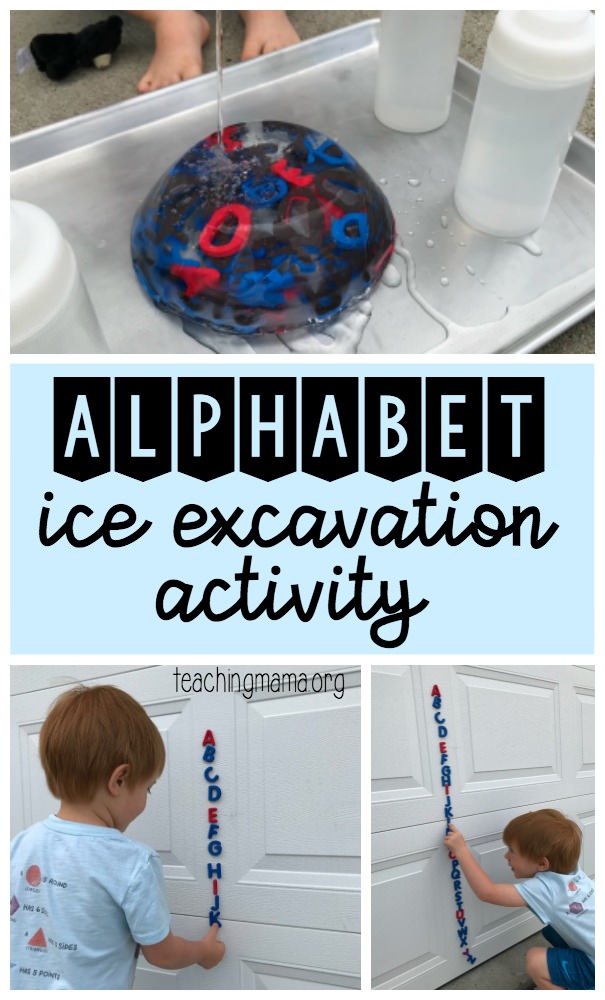 Disclosure: This post contains affiliate links. See more details here.
Here's what you need for this activity:
magnetic letters (the ones I used are found here)
bowl
water
squirt bottles (or something similar)
garage door (optional)
To begin, place the alphabet letters in a bowl and fill it with water. Then place the bowl in the freezer. Wait a few hours until it's a solid block.
Let the block thaw for a few minutes and then the ice should be easy to pop out of the bowl. We set ours on a tray, but you don't have to.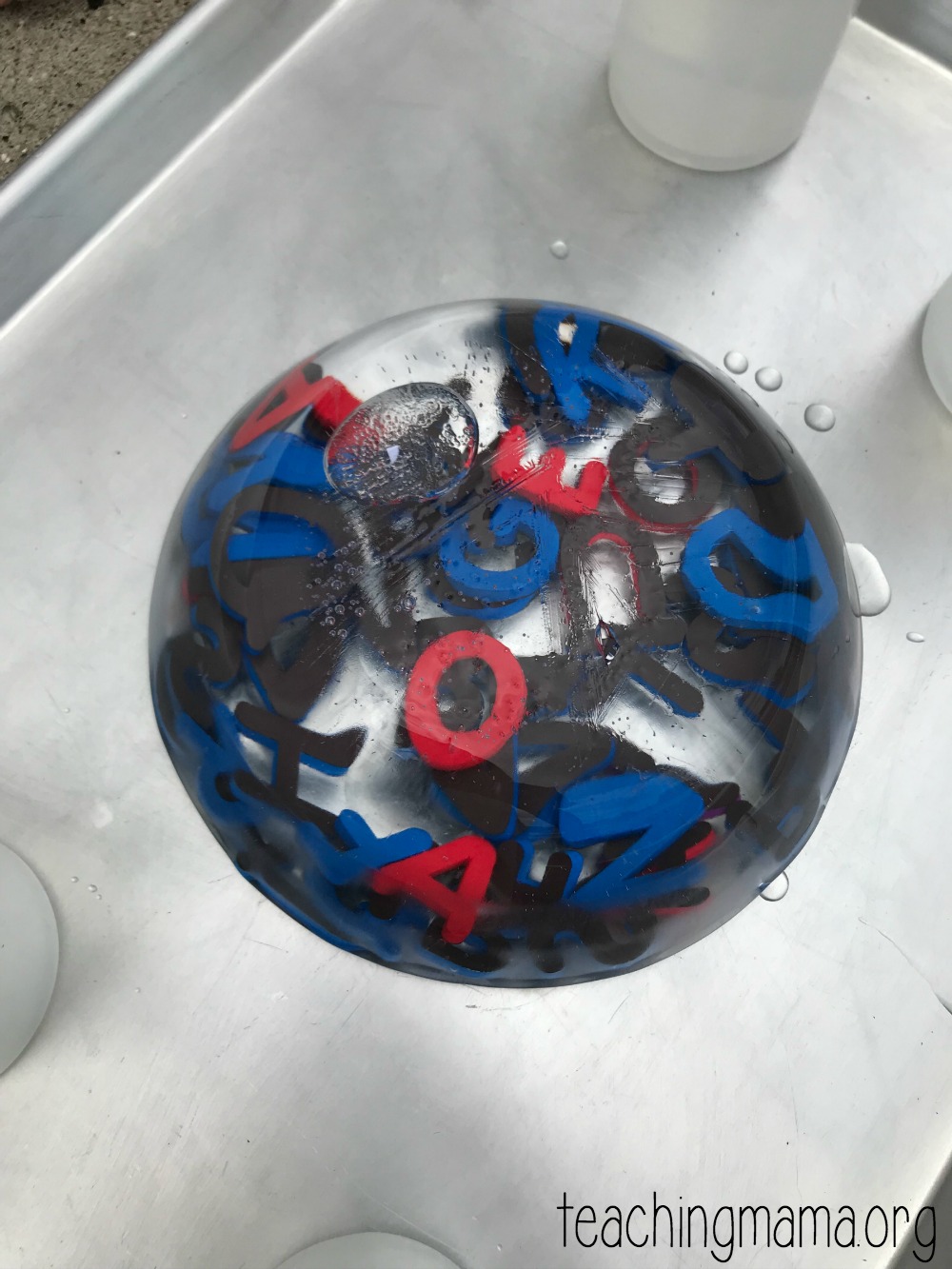 Before doing the activity, ask your child what ideas they have for getting the letters out. Try out their ideas. If they need some help, you can try pouring warm water into squirt bottles and then squirt at the ice block.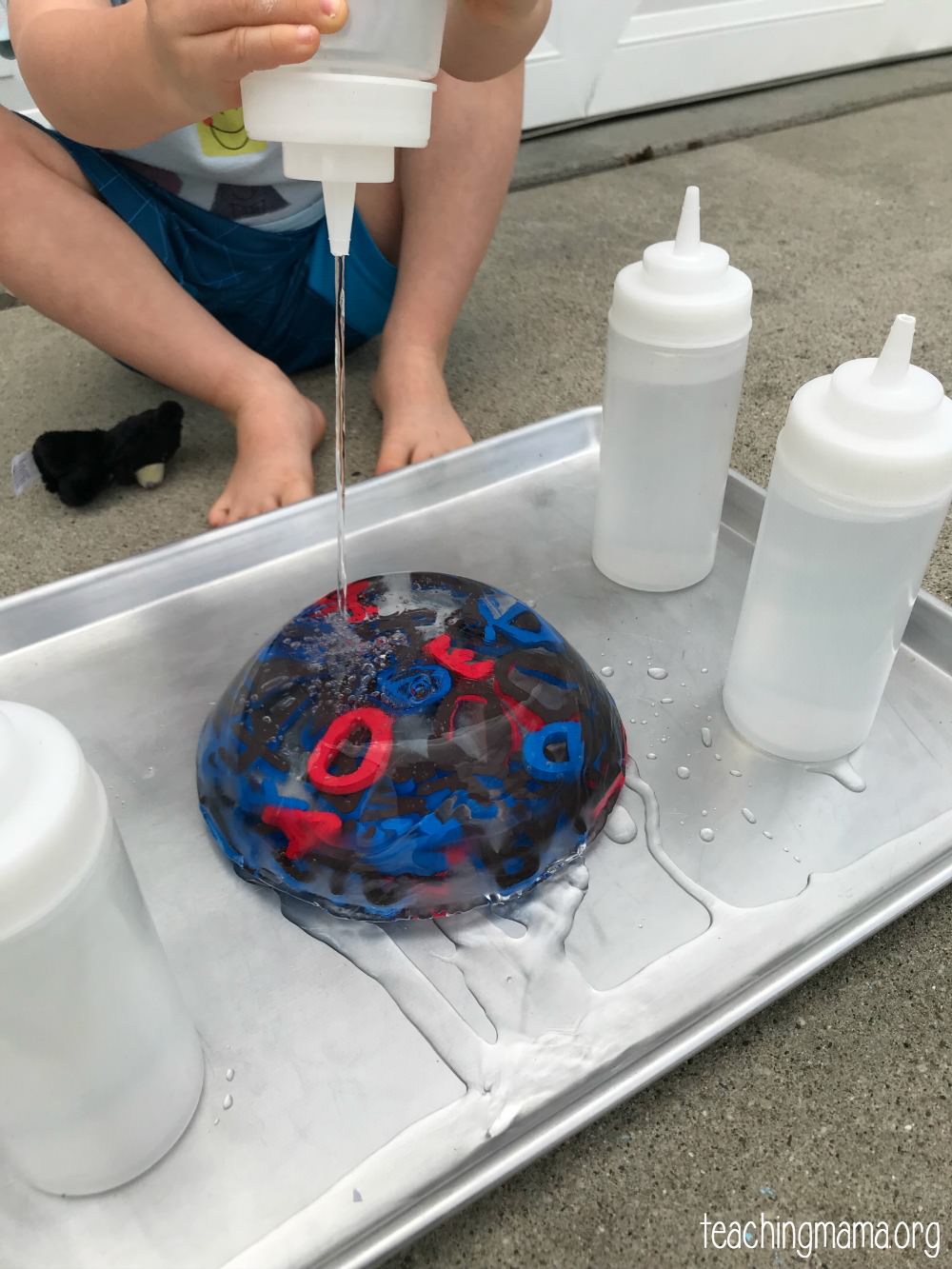 You'll see that it doesn't too long for the ice to start melting.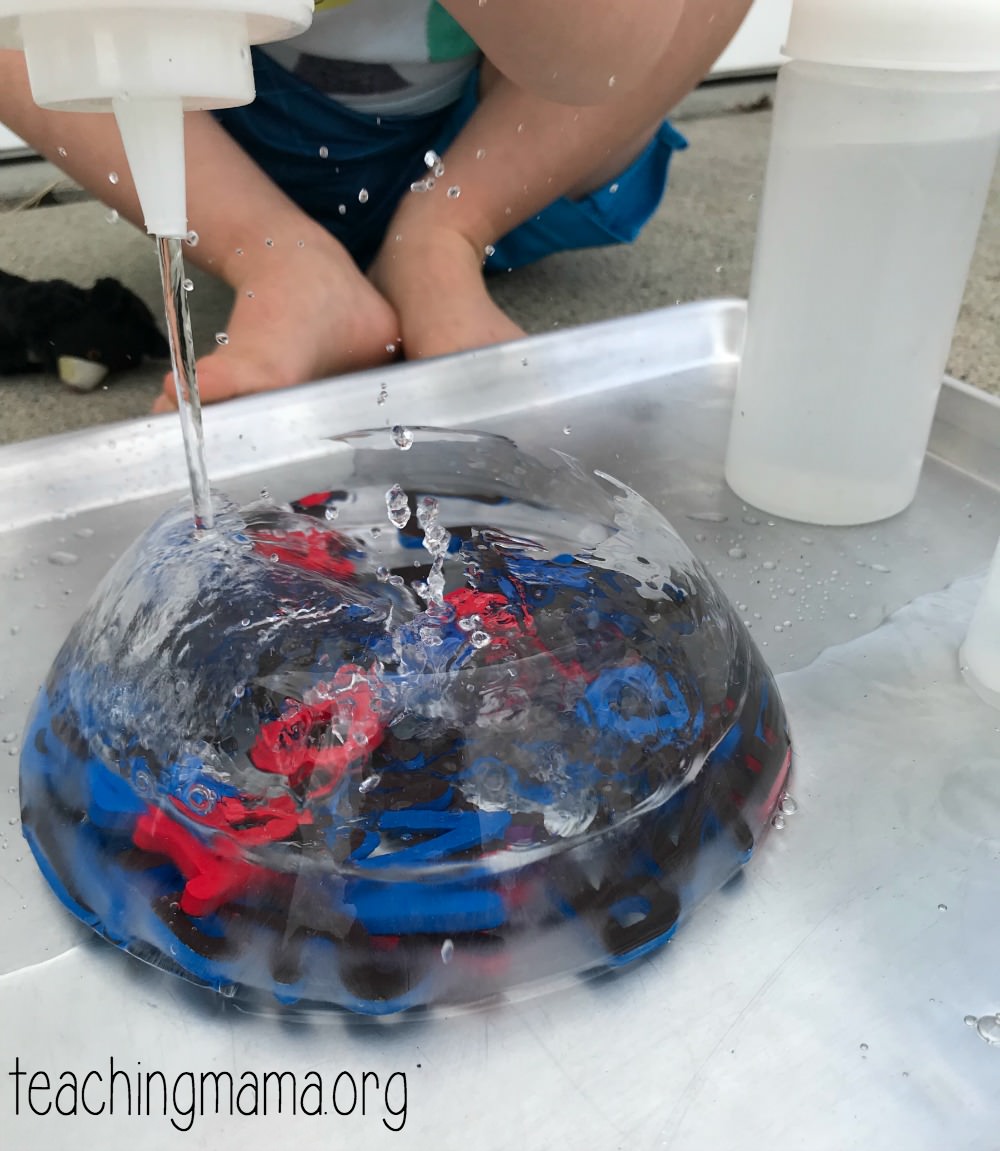 I love this set of alphabet letters. They are foam, so they are soft. The consonants are blue, the vowels are red, and 'y' is purple.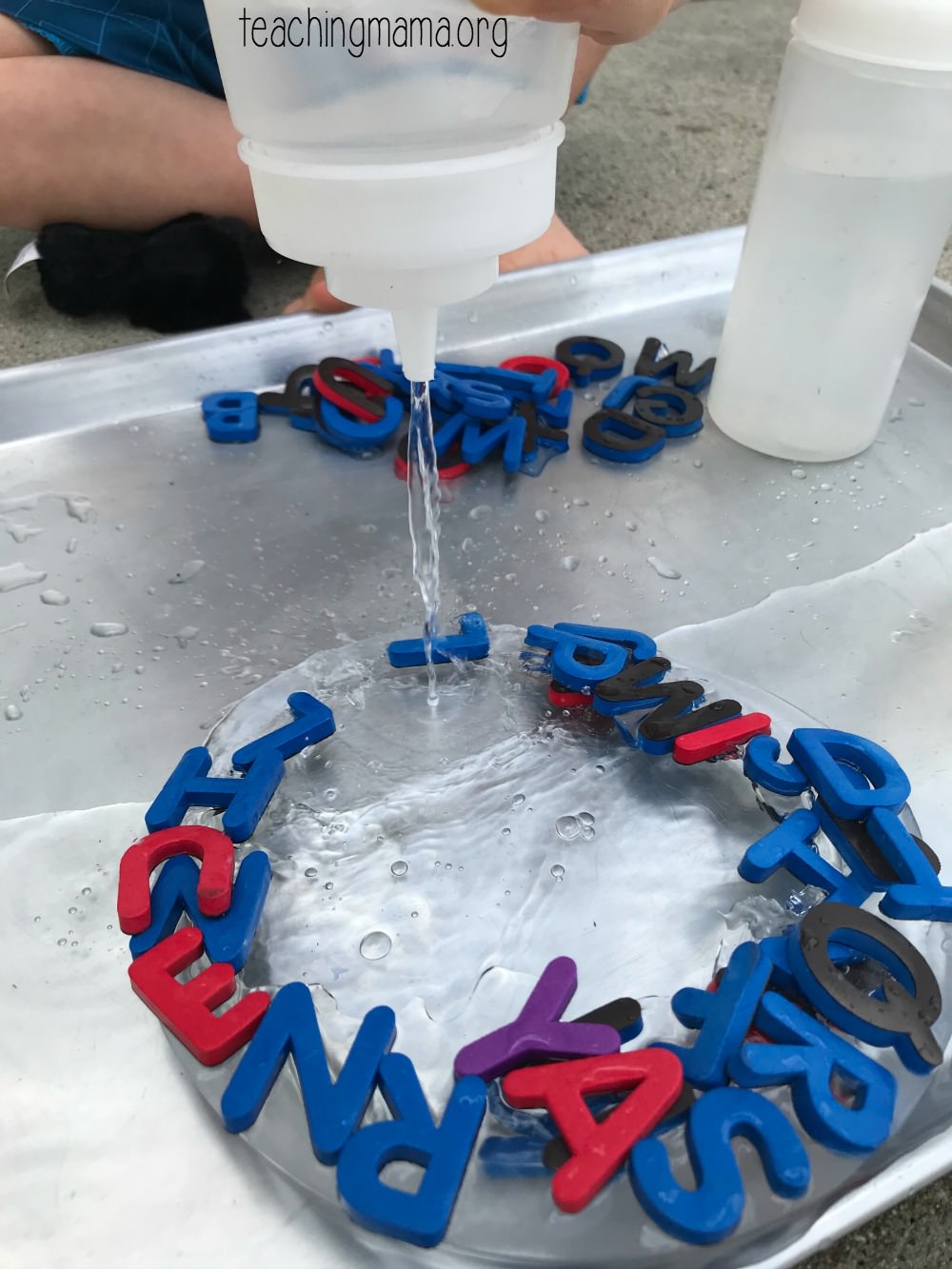 Once the letters are out, set them in a pile. If your child is old enough, they can practice putting the letters in alphabetical order. You can do this on the ground or on a tray. We decided to do it our garage door, since it is also magnetic!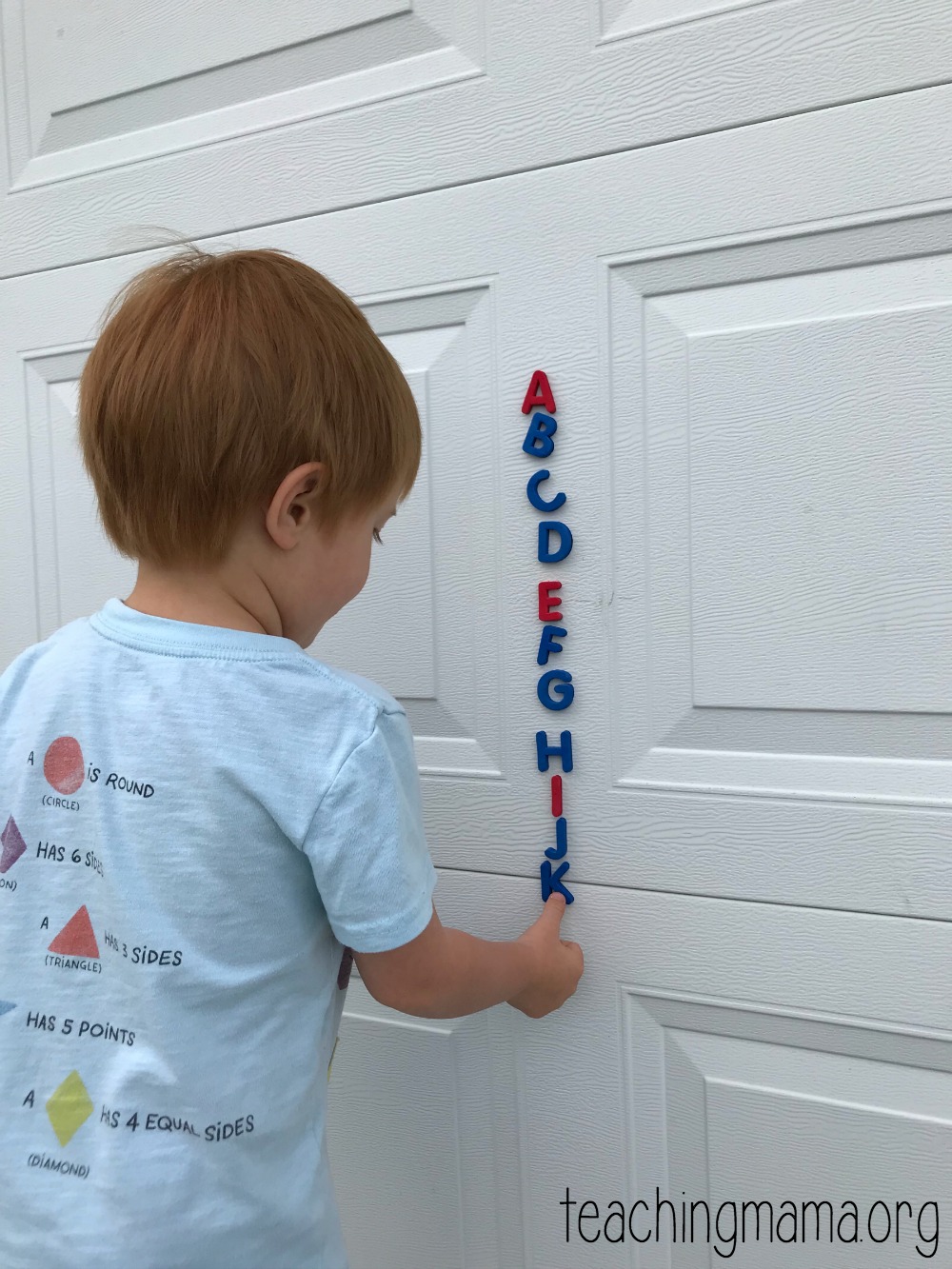 We sang the alphabet song to help us when we my son was stuck.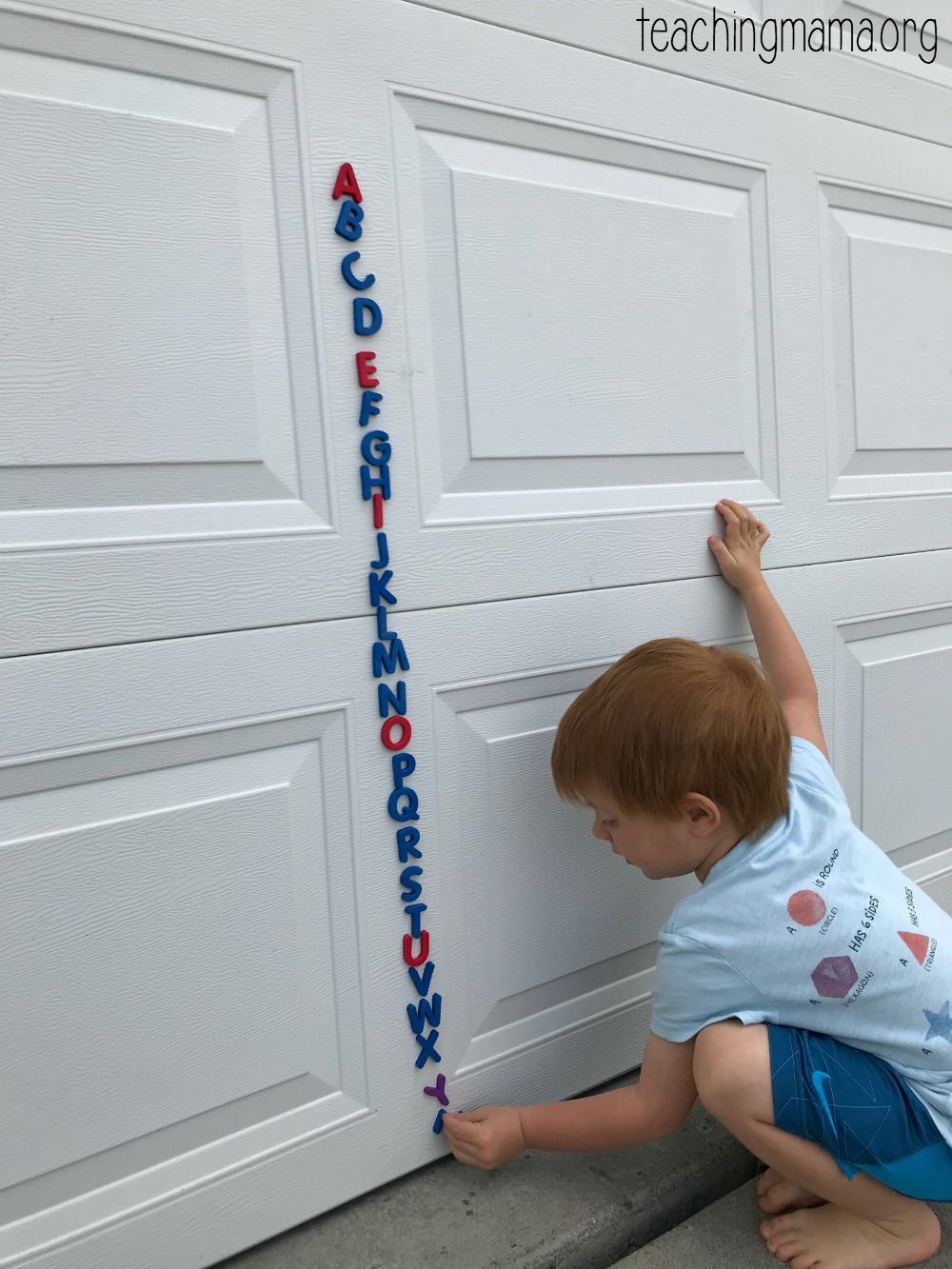 Isn't it cool how the magnetic alphabet letters stick to the garage door? Working on a vertical surface is really good for a young child. It helps build a stronger core in the child, as well as many other benefits.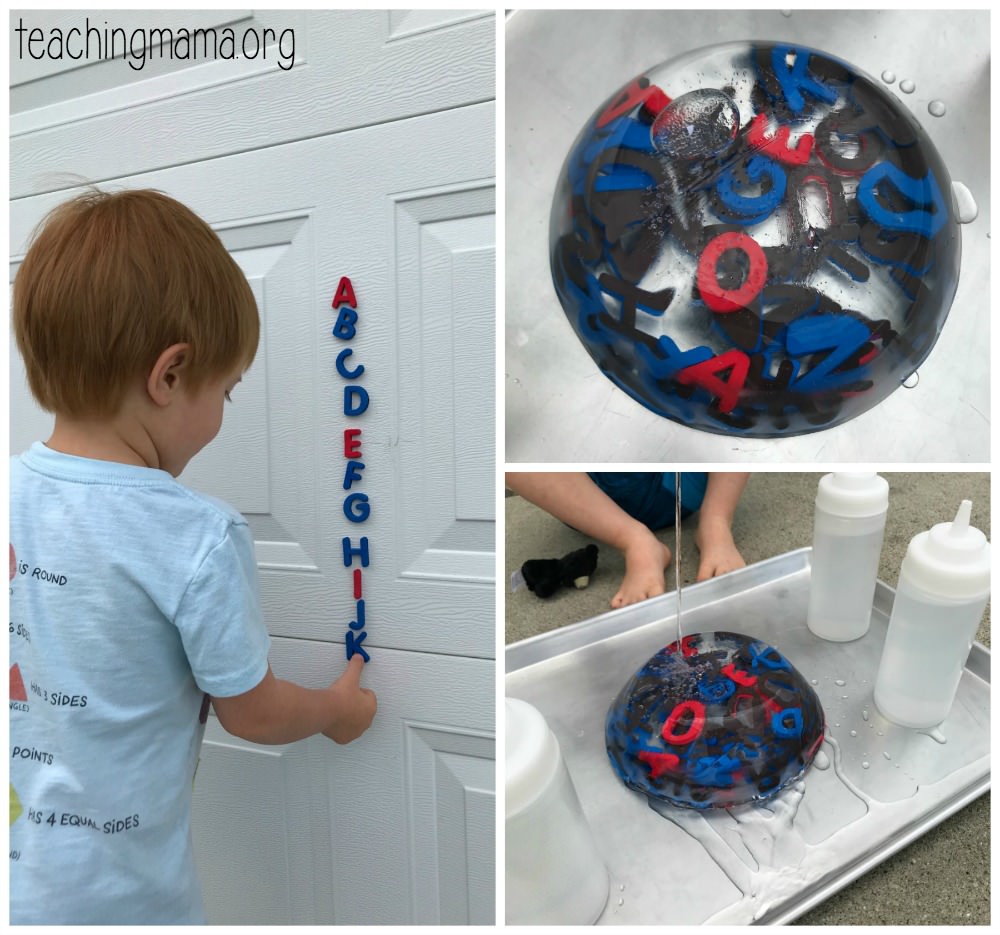 This activity is great for practicing fine motor skills, hand-eye coordination, letter recognition, and ABC order. I hope you'll try this activity with your little one!