Fall is just around the corner! To celebrate, I made a fall alphabet puzzle. This is great for preschoolers or anyone learning their ABCs!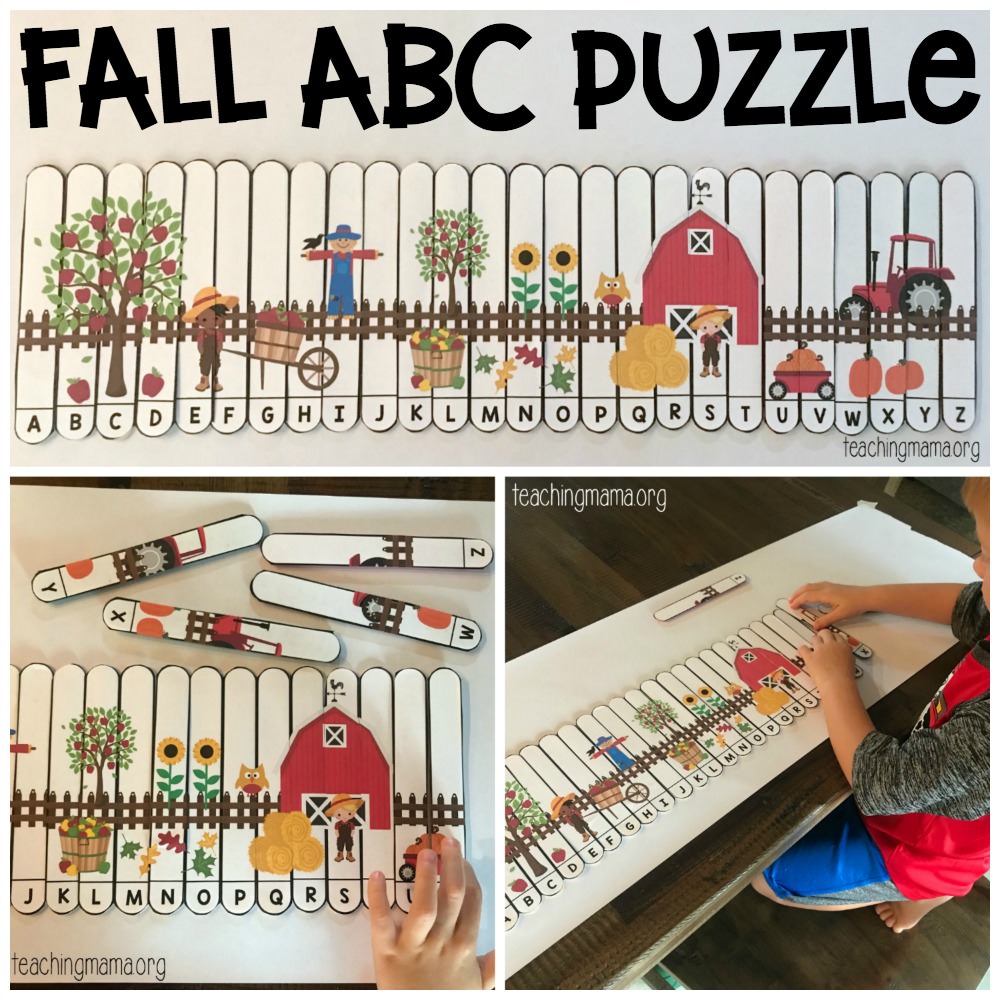 This alphabet puzzle is great for many reasons:
helps with alphabet recognition and abc order
fine motor skills are developed while putting together the puzzle
language development happens while talking about the items in the puzzle
I created a fall picture for this puzzle so kids can see some of the items that fall represent. Children can use the order of the alphabet to put the puzzle together.
How to put together the fall abc puzzle
Begin by printing the puzzle on card stock or white paper (download is at the bottom of the post)
Cut the puzzle apart
Glue them onto wide craft sticks with a glue stick
After they dry, put the puzzle together!
To download this printable, click here —> Fall ABC Puzzle
Have fun!