It's apple season and I've got a fun apple-themed sensory play activity to share today! This recipe is for Apple Cider Cloud Dough. It smells yummy and my kids looooved playing with it!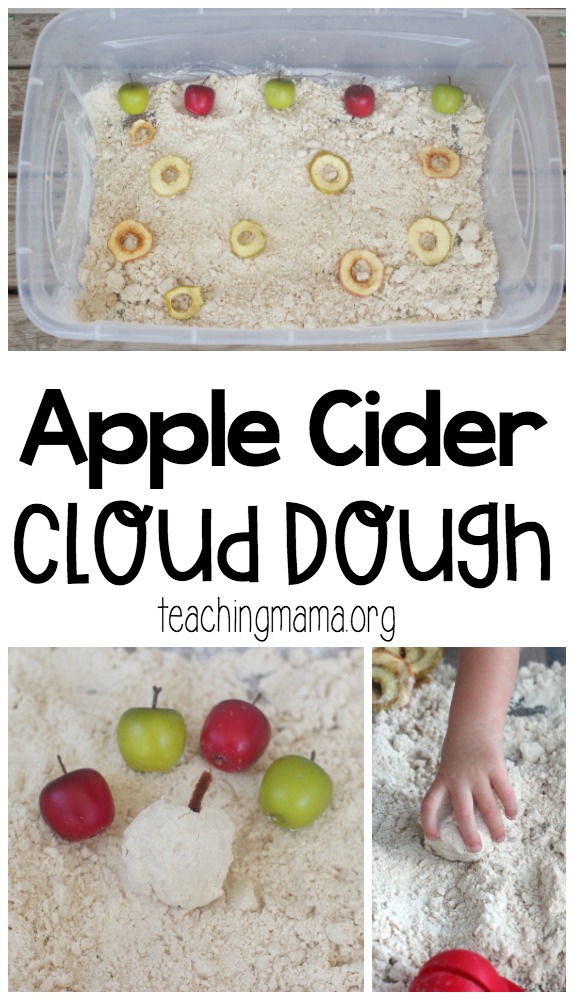 Here's what you need for Apple Cider Cloud Dough:
7 cups flour
1 cup vegetable oil
6 packets of spiced apple cider mix
1-2 tablespoons of cinnamon & clove spices
plastic tub
To make the cloud dough, simply combine the flour with the apple cider packets in a large tub. Then add in the vegetable oil and mix it with your hands. Continue mixing until the dough forms together. If you can form a ball with the cloud dough, then you know it's ready! If you feel like the mix is too dry, then add in more vegetable oil.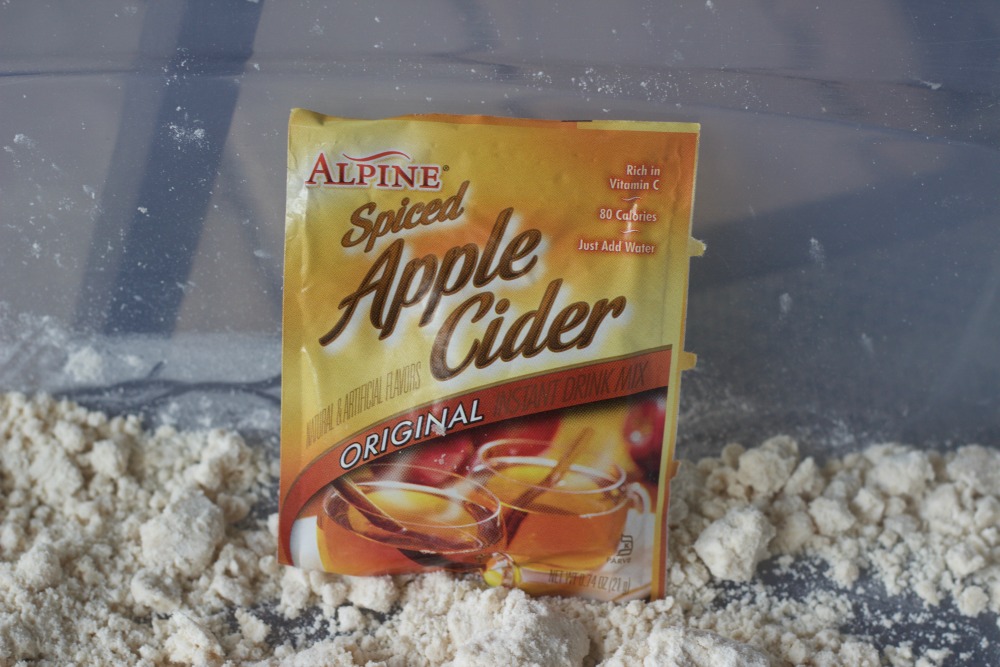 After the cloud dough is ready, sprinkle in cinnamon and clove spices. Add in as much as you'd like until you get the scent you want!
I love how this smells! We added in dried apple slices (that I made from a tutorial here) and some faux apples.
The kids dug went right to playing!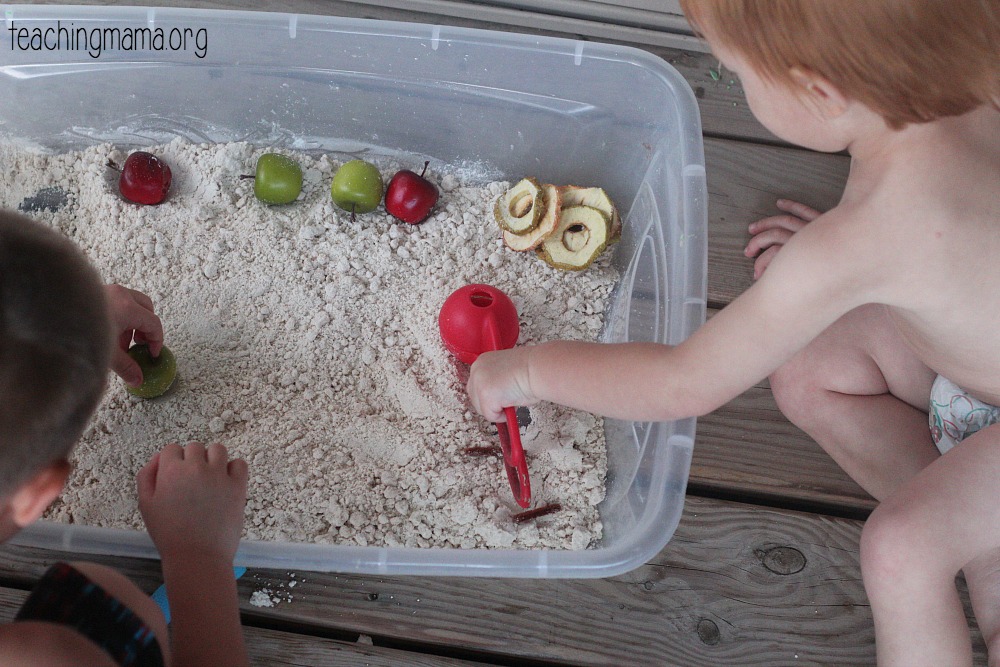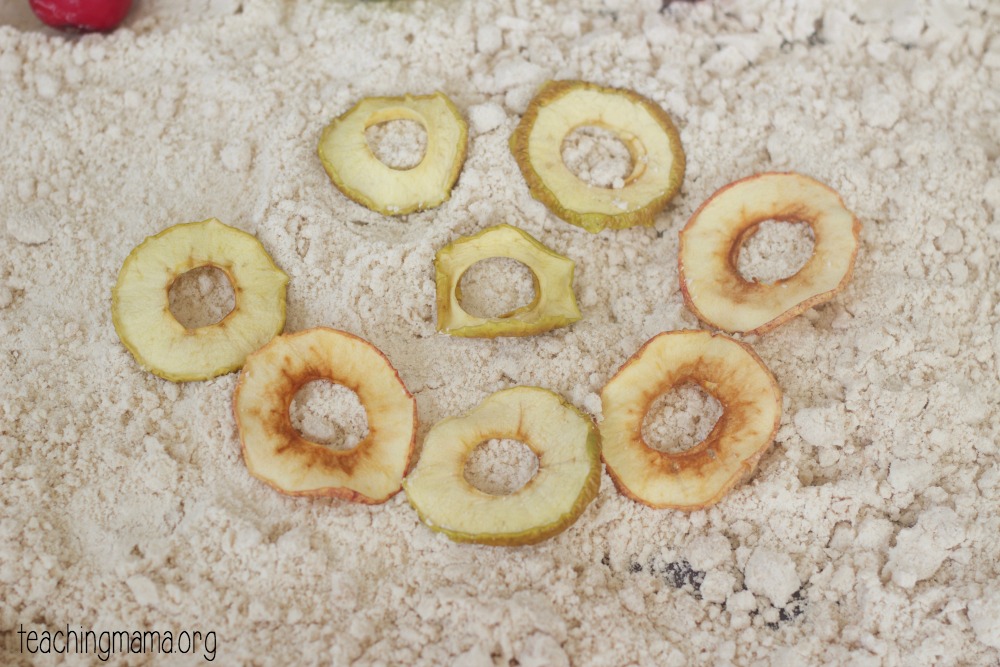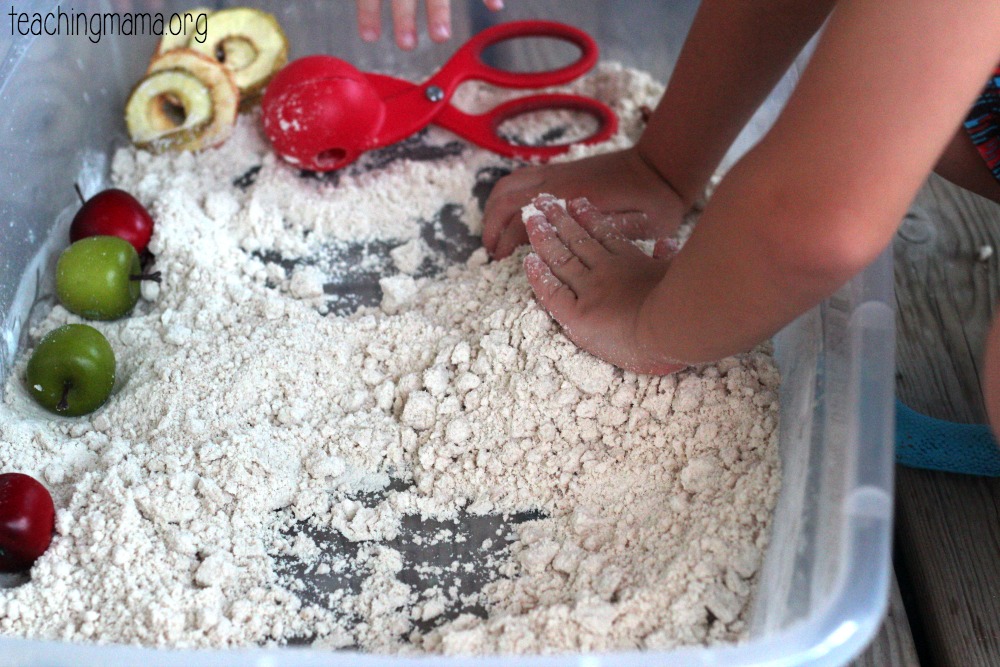 This stuff is so great to play with! You can store this cloud dough in a Ziploc bag to reuse again. It will last indefinitely.
This cloud dough is great for building up hand strength, especially with forming balls with the dough. This sensory activity is wonderful for the sense of smell and touch.
Hope you'll try this recipe out!