I absolutely love fall and am excited to start doing some fall activities with my boys. Although it will be blazing hot out this week in our town (highs in the 90s and 100s!), I thought it would be fun to start doing some apple activities. To start our apple unit, we created an apple sensory bin.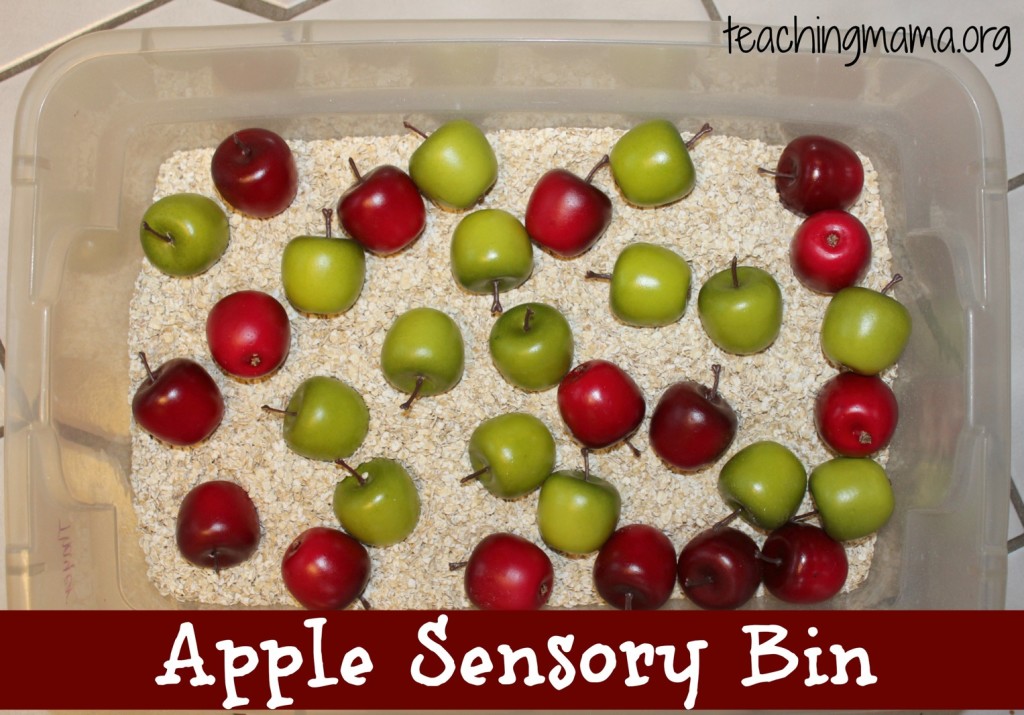 In this bin, I put dry oatmeal, plastic apples, and a few acorns that are buried. I bought the plastic apples at Michael's Craft Store. They come in a pack of 20 for $6.99. I know it is kind of expensive, but I'm also going to use them as decorations around the house this fall. And I always use a 40% off coupon when I'm at Michael's!
I set up an invitation to play on our back deck. I took a large sheet and placed the sensory bin, tools, and pattern cards on the sheet. I love placing a sheet down when we use sensory bins because it makes clean up very easy!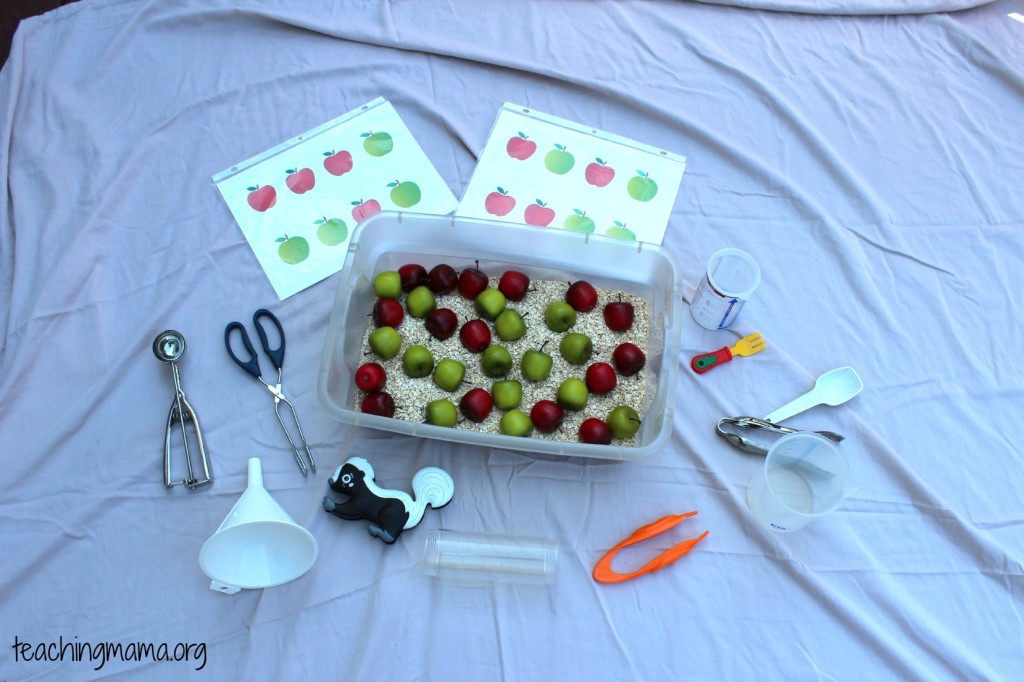 The boys dug, poured, buried and uncovered apples and acorns with this bin.
My oldest practiced fine motor skills with tweezers. He also enjoyed counting all the apples he pulled out with his tweezers.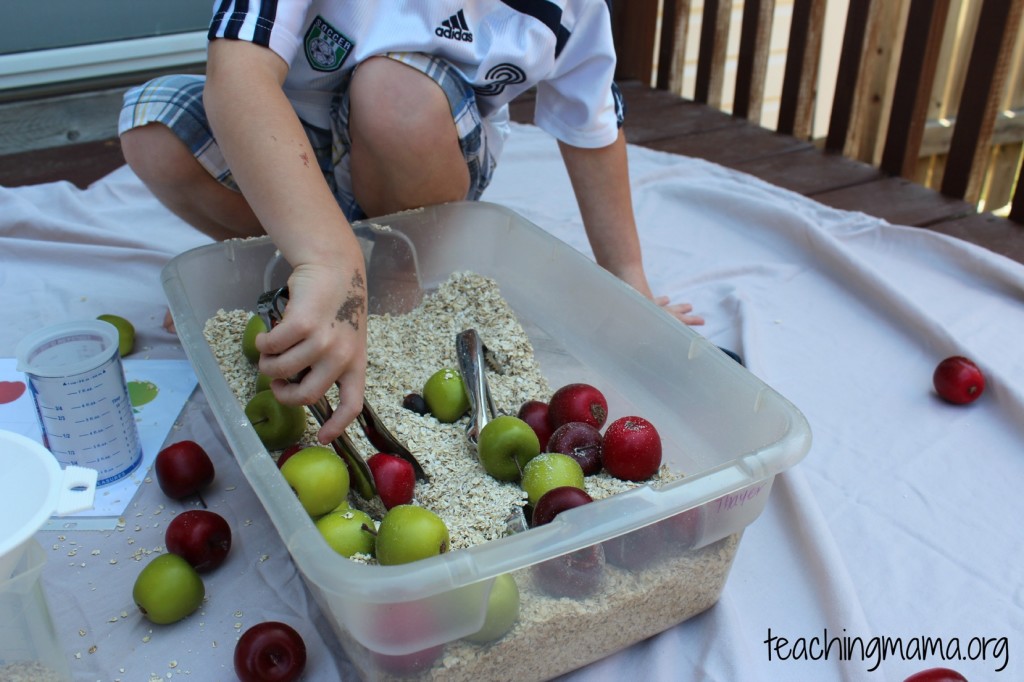 Then we practiced patterns with apple cards I created.
I created these cards to help my 3 year old practice patterning. To use these, I had him place apples on top of the appropriate colors. After he completed a row, I asked him what color would come next. I was surprised at how well he did at this! 🙂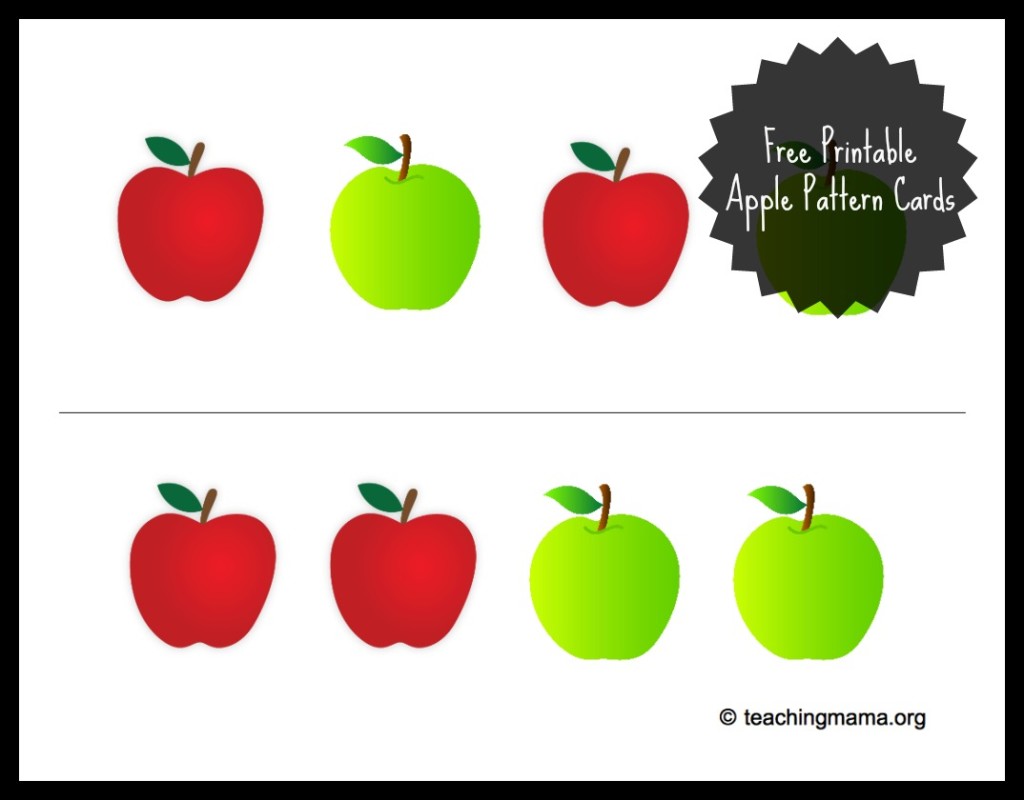 I printed these sheets on cardstock paper and placed them in plastic sleeves.  You can download your own set, here —> Apple Pattern Cards
Have a great day!