Have you ever seen floam in the store or in kid magazines? I've never bought this play material because it's pricey, but my kids have begged me to buy it! I've thought about purchasing it, but honestly, I wanted to see if I could make some myself.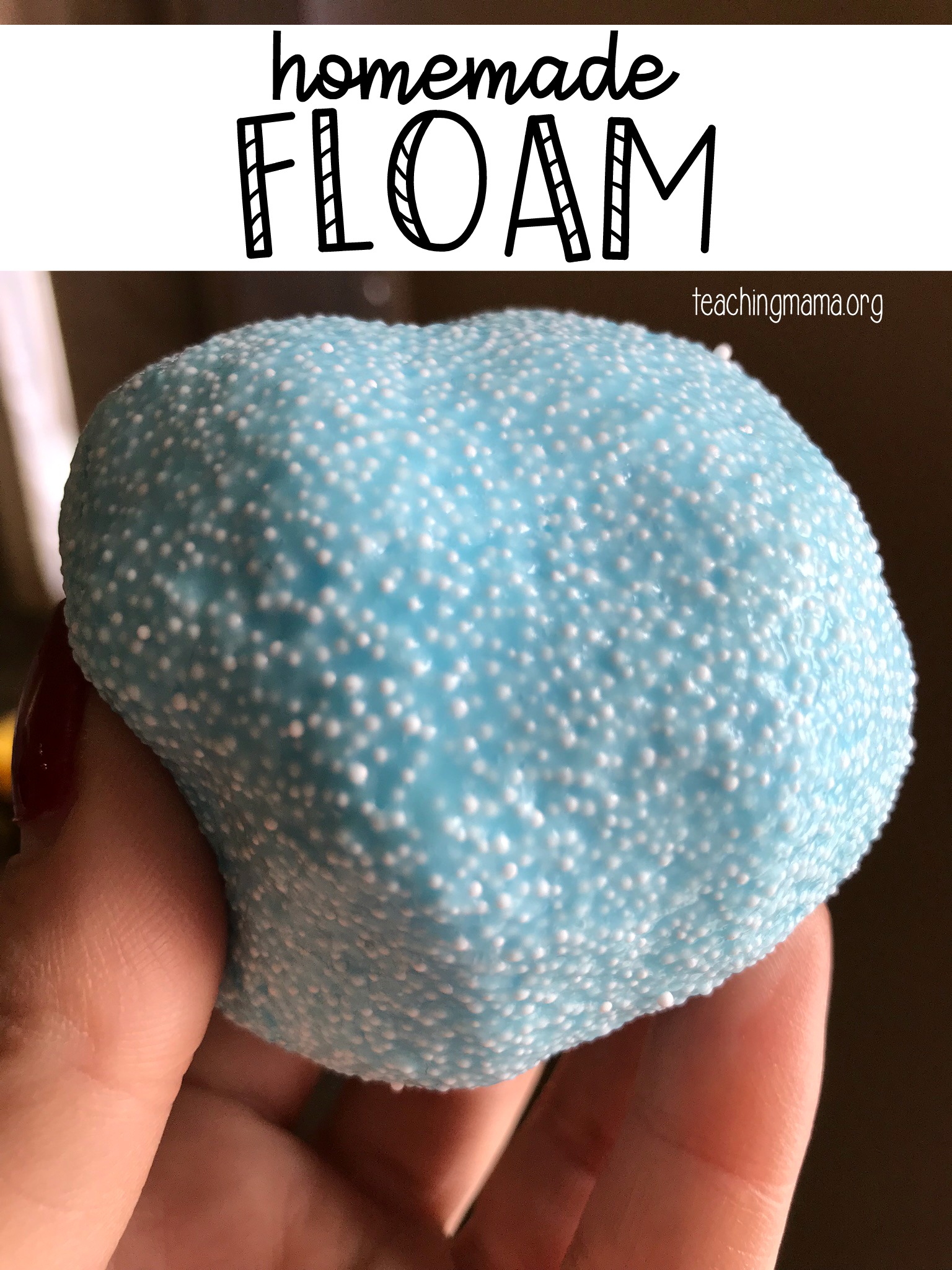 This post contains affiliate links. See my disclosure for details.
Here's what you need to make floam:
1/2 cup Poly Fil micro beads
1 tsp. Borax powder
warm water (1/4 cup and 2 tablespoons, divided)
2 tablespoons of white glue
Gallon-size Ziploc bag
food coloring (optional)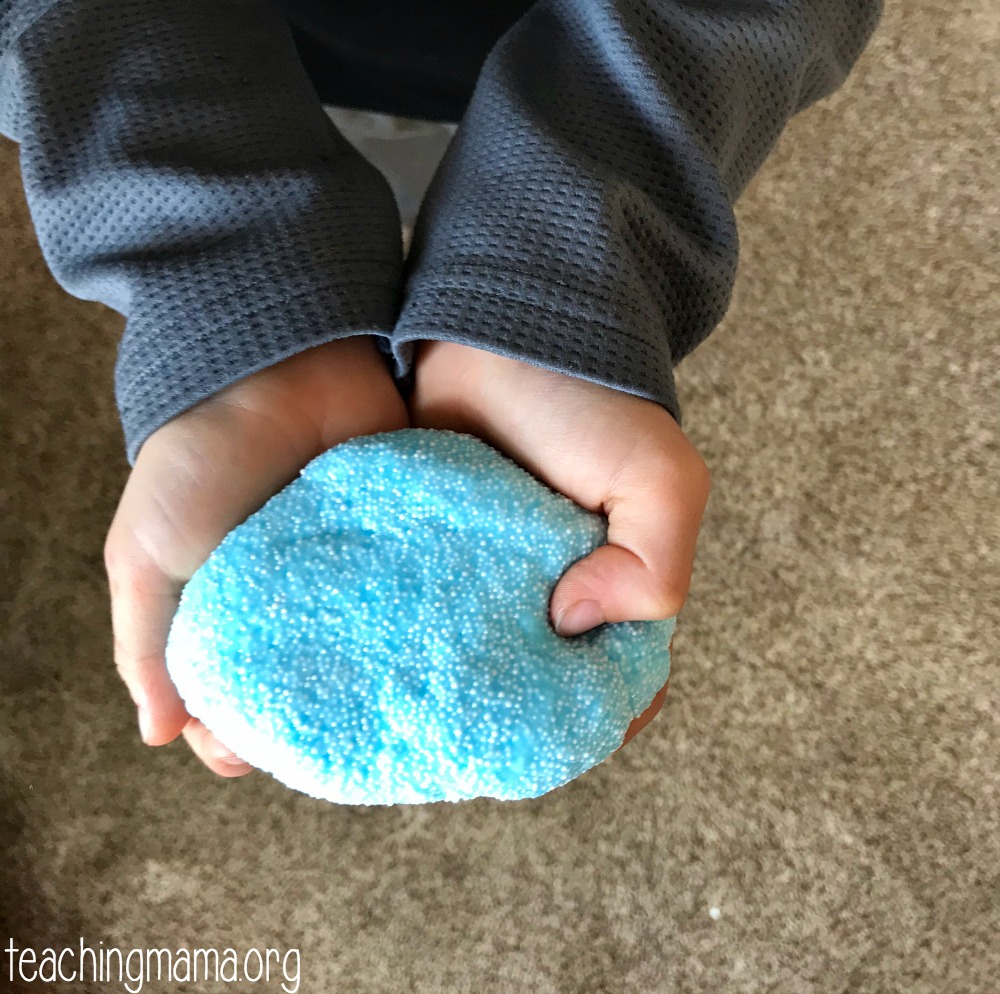 How to make it:
In a small bowl, mix 1/4 cup of warm water with 1 tsp. of Borax.
In another small bowl, mix two tablespoons of white glue with 2 tablespoons of warm water. Mix in food coloring.
Pour the glue and water mixture into the Ziploc bag.
Add the 1/2 cup of micro foam beads into the Ziploc bag. Squeeze the bag around to make sure the beads are coated with the glue mixture.
Pour in the water and Borax mixture. Seal the bag and mix the ingredients. (The floam will form quickly.)
Take the floam mixture out of the bag and mix with your hands. I squeezed out excess water into the sink until I got it to the right consistency.
I found that the more I played with it in my hands, the better it felt.
Then the kids played with it! They enjoyed molding the floam into balls, flattening it, or just squeezing it. It's a great stress reliever!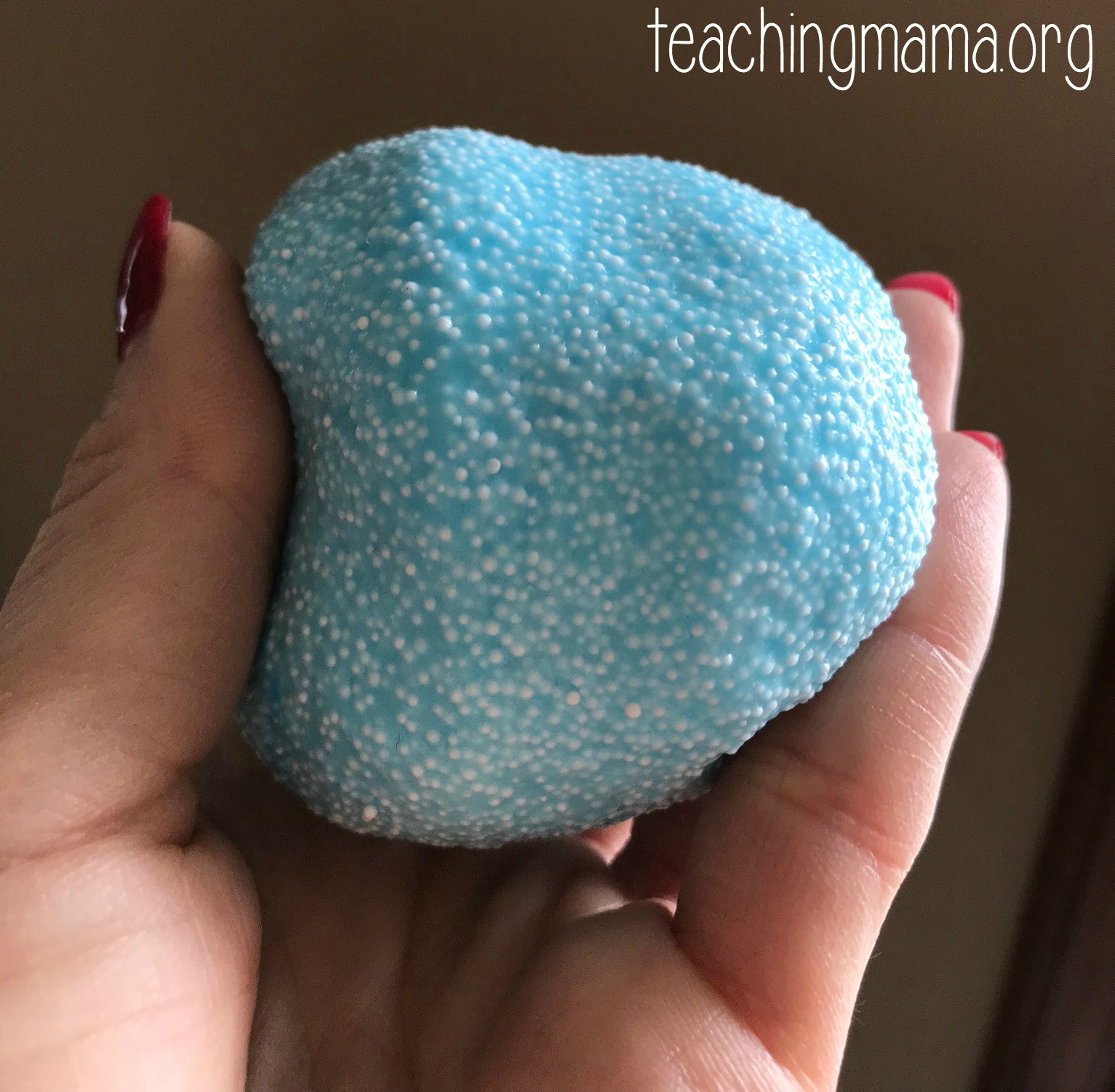 This was such a fun sensory play activity to try out. I kept the floam in sealed Ziploc bags. We've had ours for several days and it hasn't dried out.
Hope you'll try this out!