My kids LOVE play dough. We play with it almost daily. I rarely buy it and prefer to make it myself because it truly is easy and much cheaper! Today I want to share with you the easiest and best play dough recipe.
Here's what you'll need:
1 cup flour
1/2 cup salt
1 Tablespoon Cream of Tartar
1 cup water
1 Tablespoon oil
food coloring
(glitter/shimmer is optional)
First, take the dry ingredients and mix them. Then add in the water and oil. Put ingredients in a pot on the stove and cook on med/low. Keep stirring until is starts to get sticky and it doesn't look wet. Then put dough on a mat, let it sit for a minute and then knead it (CAREFUL-it will be warm!). Then you can add in whatever colors you want. I chose red and green for this holiday season. I also chose to add some shimmer to it.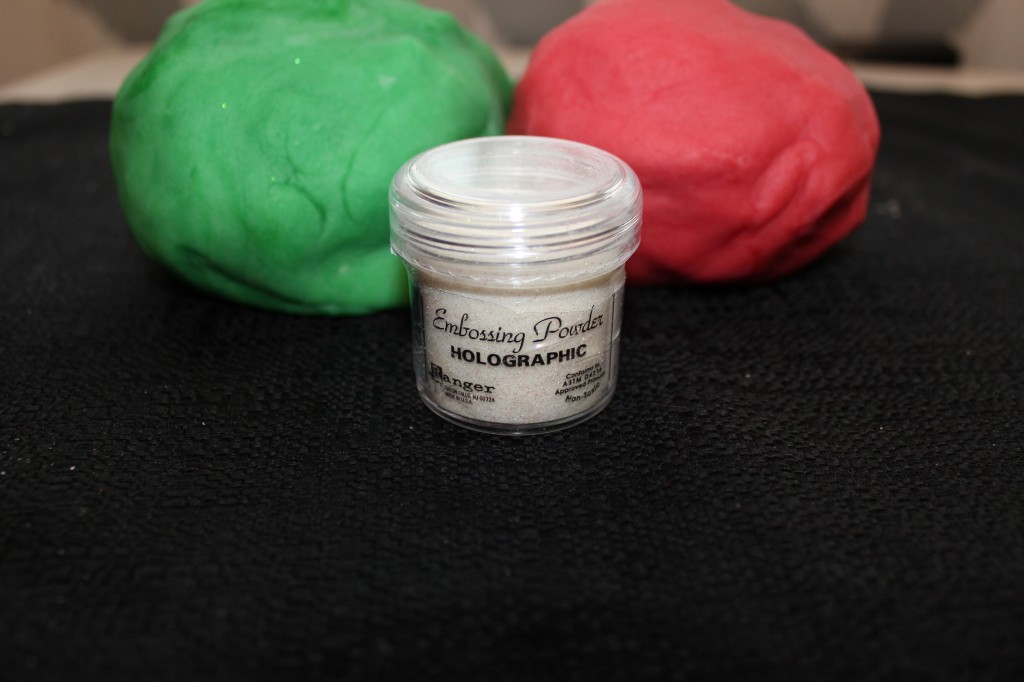 And there you have it…the easiest play dough recipe!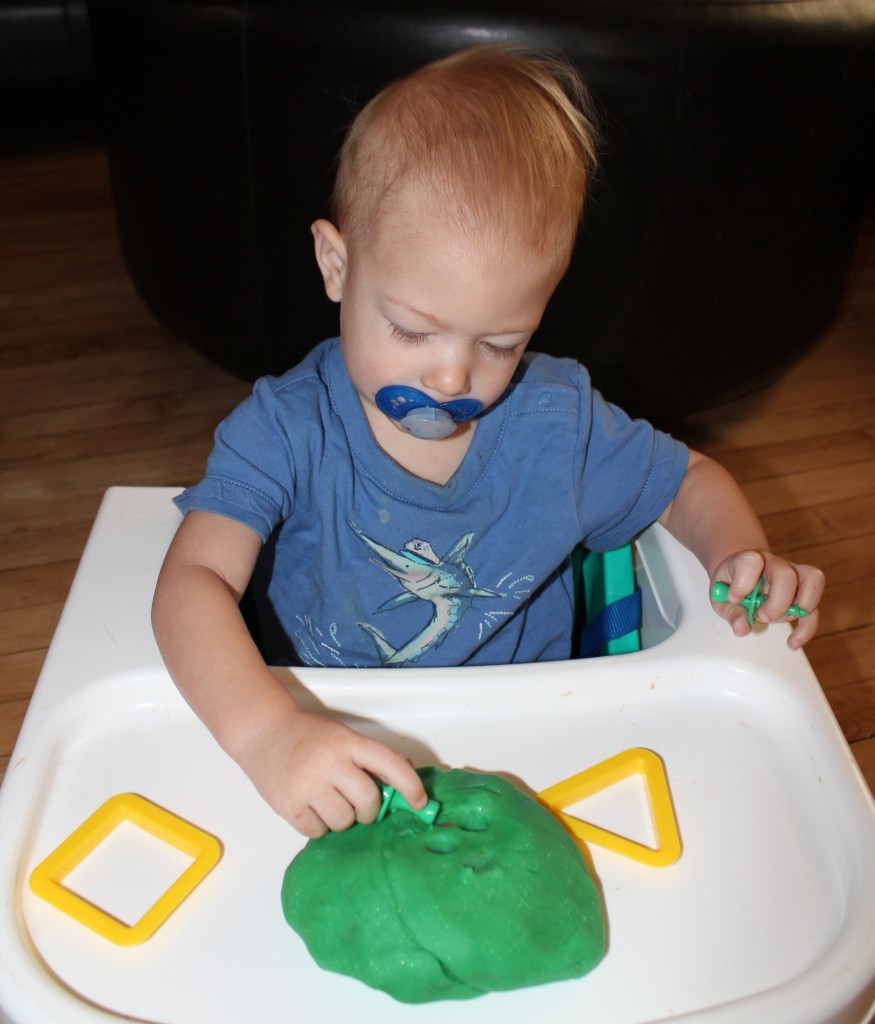 And do you know what's so great about play dough?
It allows children to be imaginative and creative. While playing, they build up strength in their tiny hands to make them ready for pencil and scissor control. And it's easy clean up!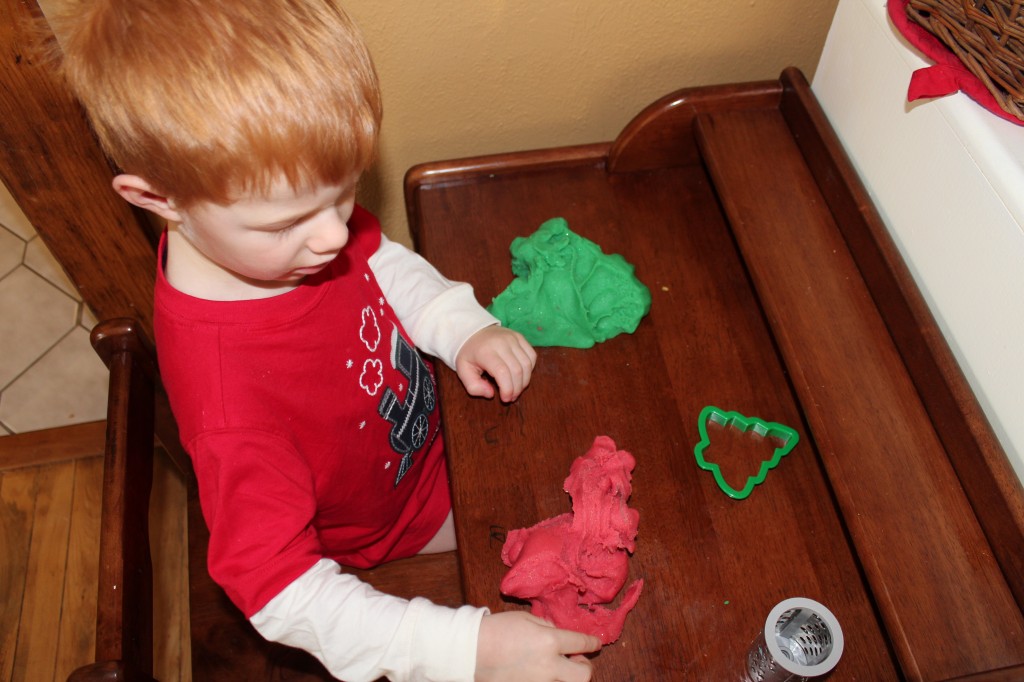 So there you have it…the easiest and cheapest play dough. Hope you'll try it out and let me know how you like it!