Christmas Play Dough: The Easiest Recipe!
My kids LOVE play dough. We play with it almost daily. I rarely buy it and prefer to make it myself because it truly is easy and much cheaper! Today I want to share with you the easiest and best play dough recipe. This is especially fun to make for Christmas gifts!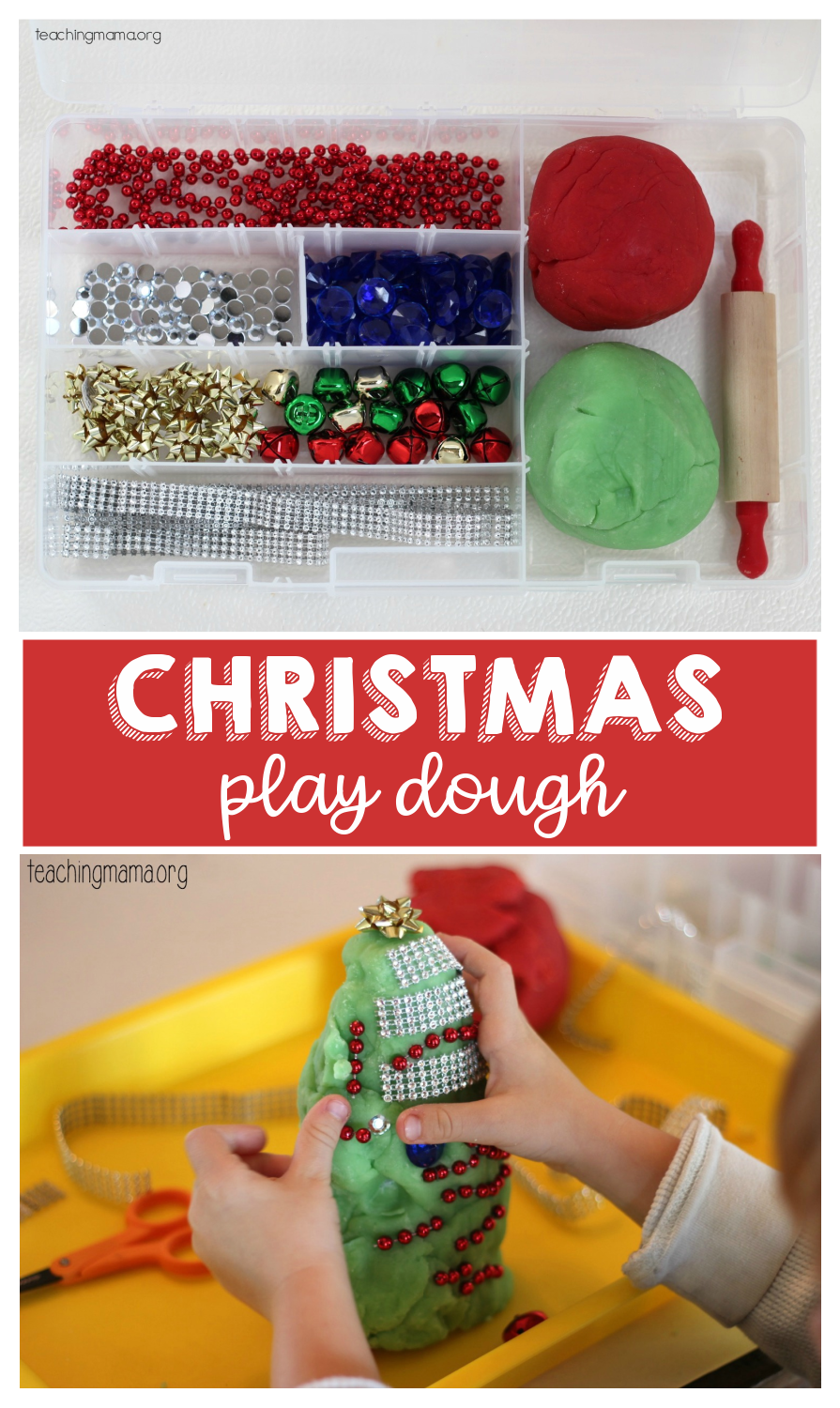 Christmas Play Dough Supplies
1 cup flour
1/2 cup salt
1 Tablespoon Cream of Tartar
1 cup water
1 tablespoon vegetable oil
food coloring
items to play with it – glitter, beads, bows, styrofoam shaped like a cone (for a tree)
Directions for Christmas Play Dough
First, take the dry ingredients and mix them. Then add in the water and oil. Put ingredients in a pot on the stove and cook on med/low. Keep stirring until it starts to get sticky and it doesn't look wet.

Then put the dough on a mat, let it sit for a minute, and then knead it (CAREFUL-it will be warm!). Then you can add in whatever colors you want. I chose red and green for this holiday season. I also chose to add some shimmer to it.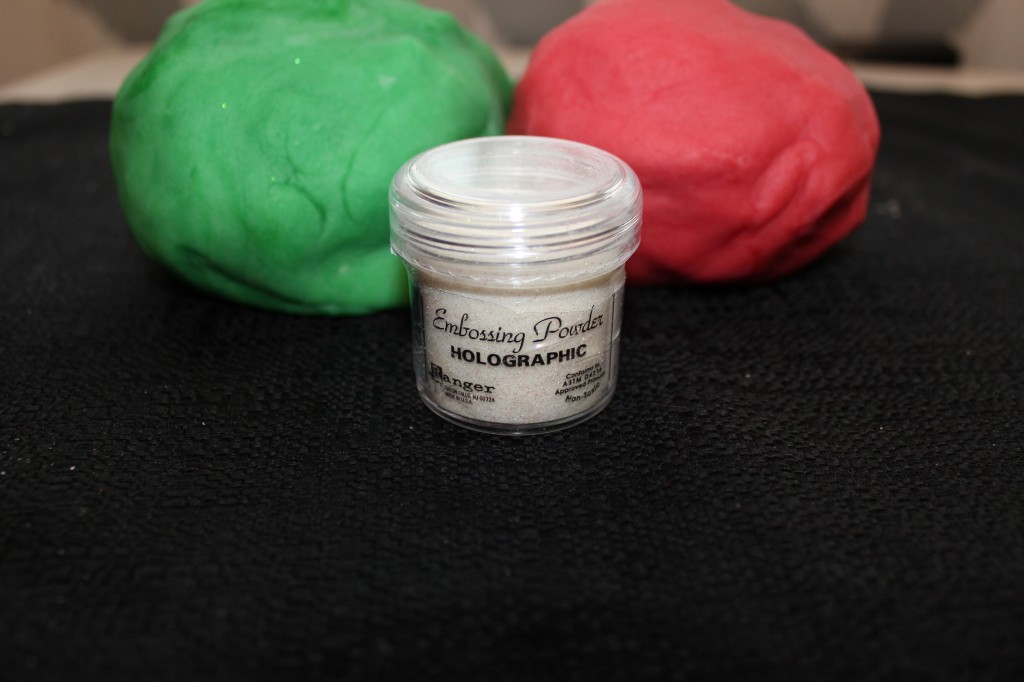 And there you have it…the easiest play dough recipe!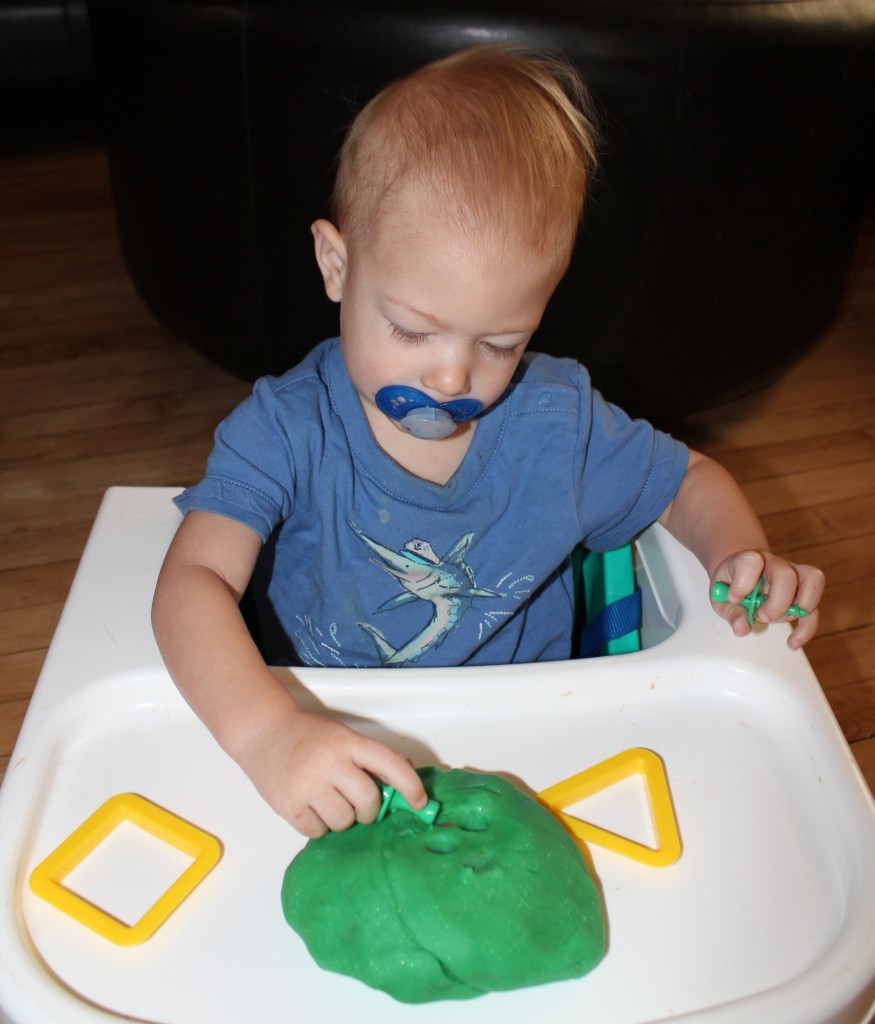 And do you know what's so great about play dough?
It allows children to be imaginative and creative. While playing, they build up strength in their tiny hands to make them ready for pencil and scissor control. And it's easy cleanup!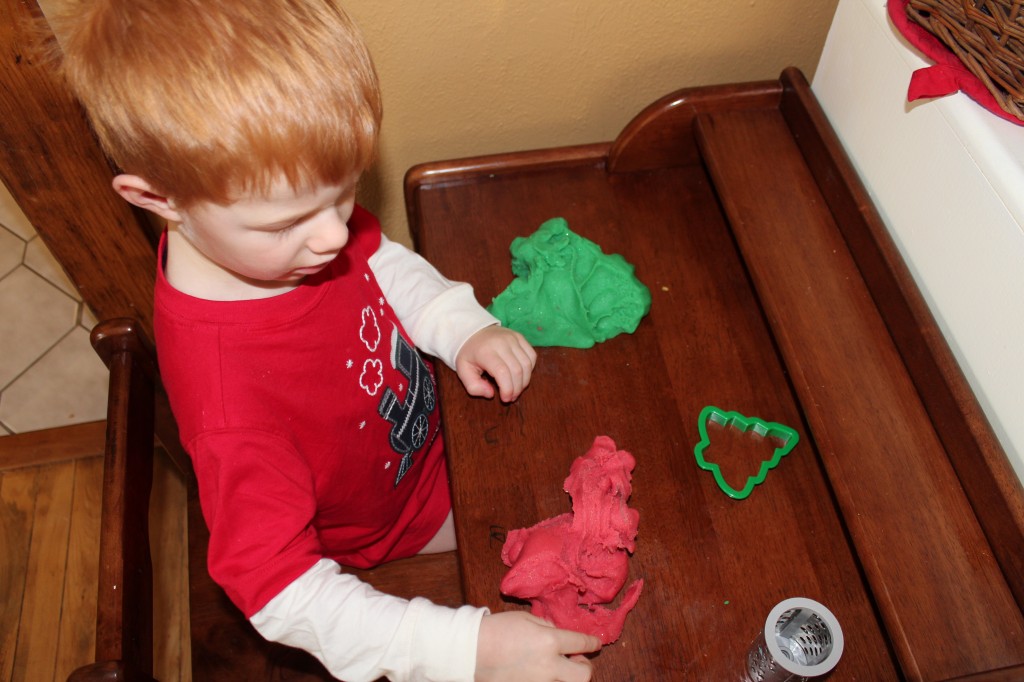 Another fun way to use this play dough is to put it in a clear box and add items for a child to decorate the dough with. We added in beaded necklaces (cut into pieces), sequin strips, gems, bows, and bells.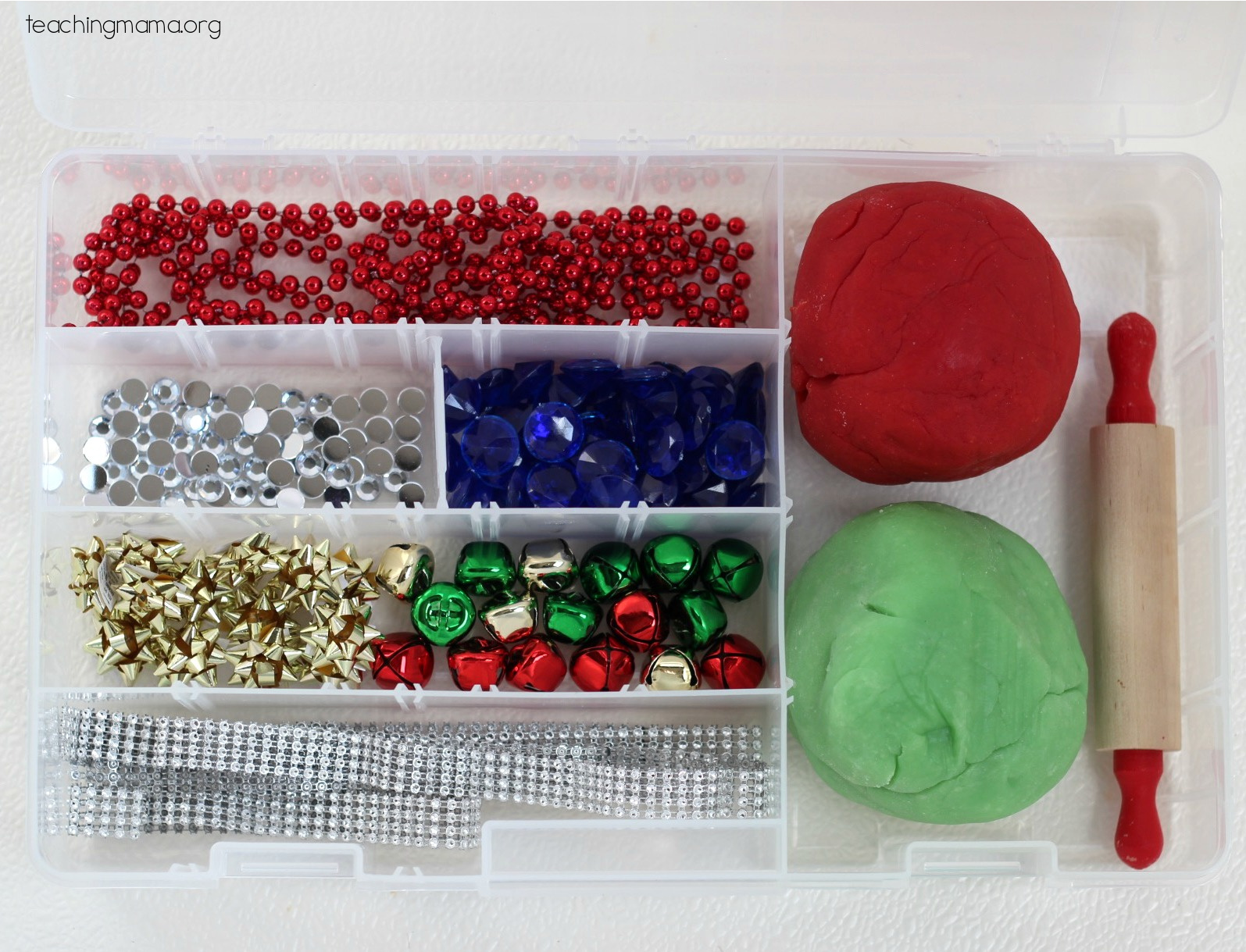 I also gave my little ones styrofoam cones so they could wrap play dough around it to look like a tree and then decorate it. So easy, but leads to lots of play time!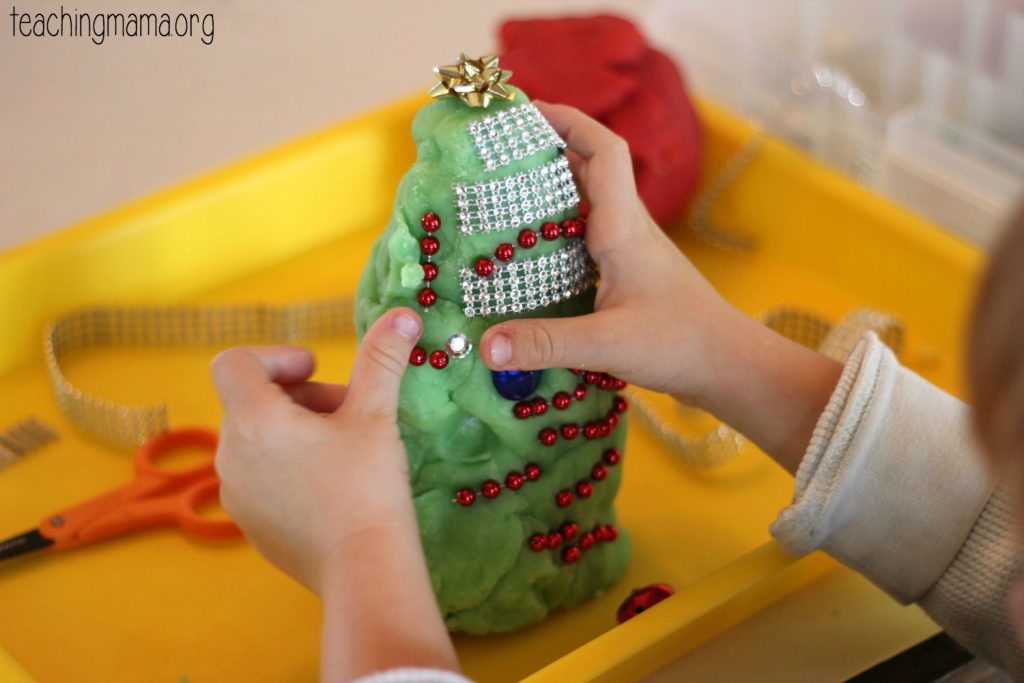 Play dough is the best and is such an easy way to keep kids busy! Hope you'll try this out!
---
For 2 days only, you can enter to win one of the following awesome products! These are great for sensory play. You do need to live in the United States to enter this giveaway.