Mother's Day is just around the corner and this year will most likely look a little bit different. Since we are still social distancing, many of us won't be seeing loved ones, such as grandparents. Although I wish we could be with loved ones, sending them something in the mail is the next best thing!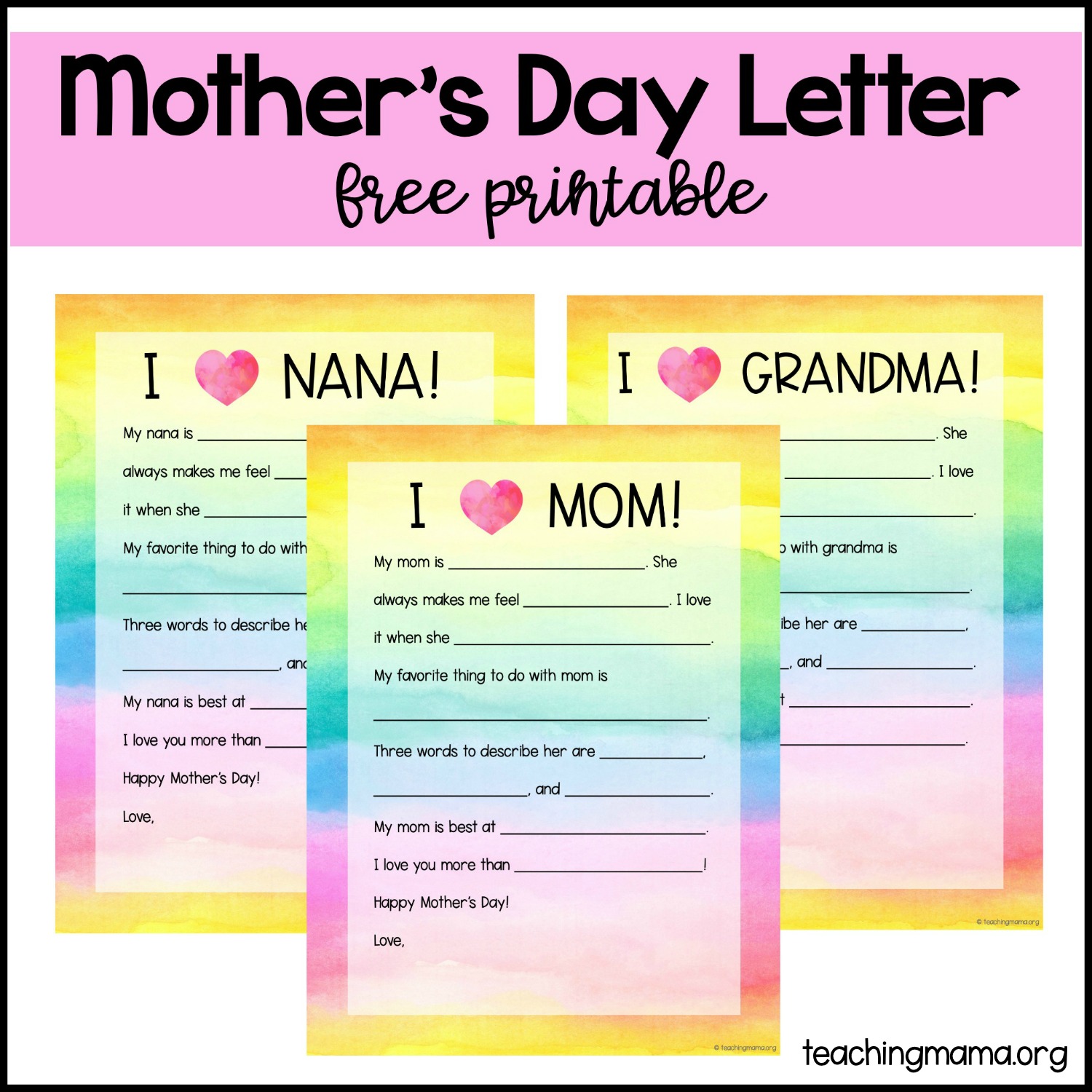 I created this Mother's Day letter for children to fill out for a mother or grandmother. You can have your child fill in the blanks and sign it at the bottom. It's an easy and fun way to show a loved one how much you care about them.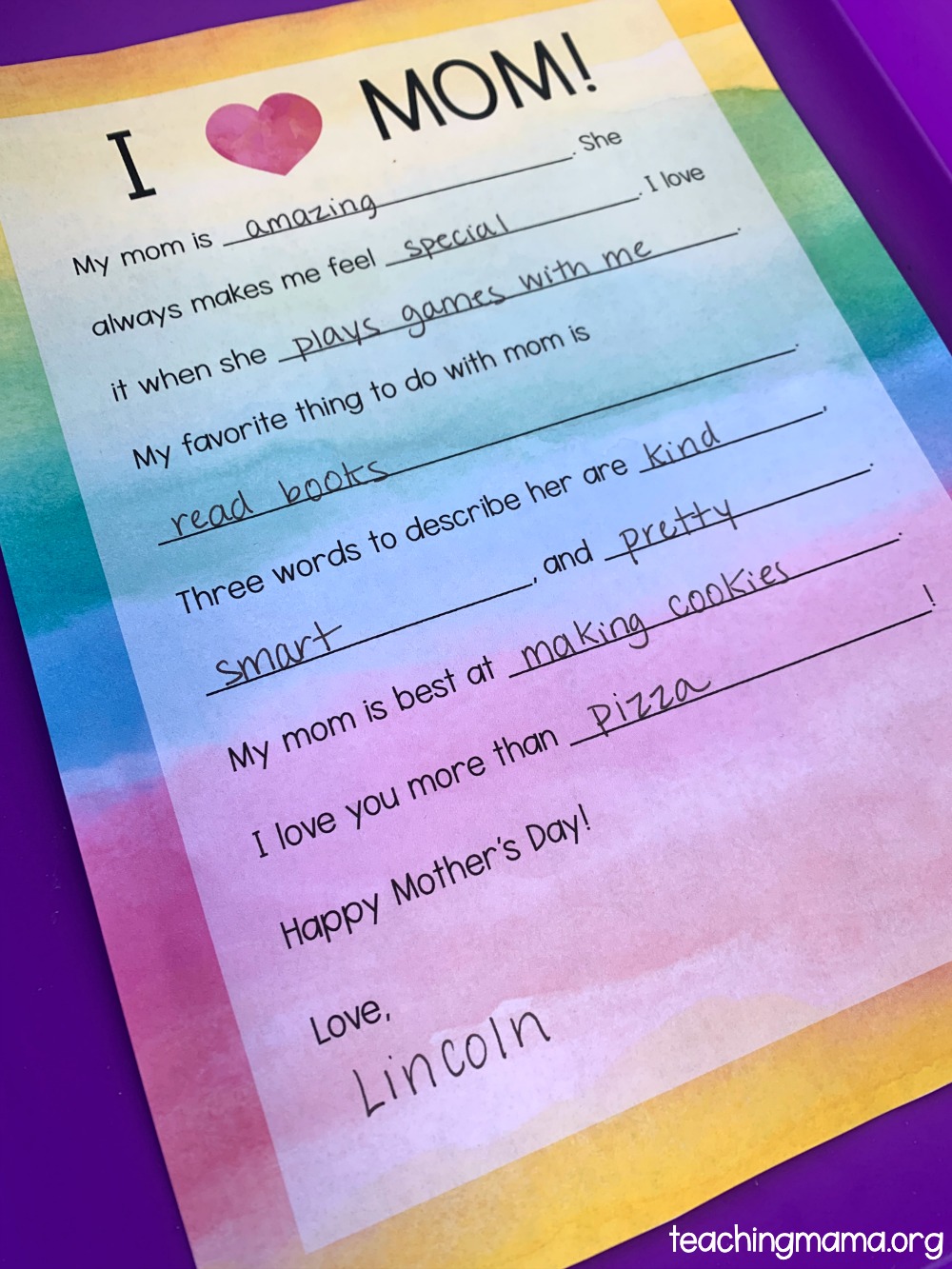 This would be an easy gift for dads looking for a simple gift for their kids to give!
You could also send this to a grandmother to brighten their Mother's Day! I created a version for 'grandma' and 'nana.'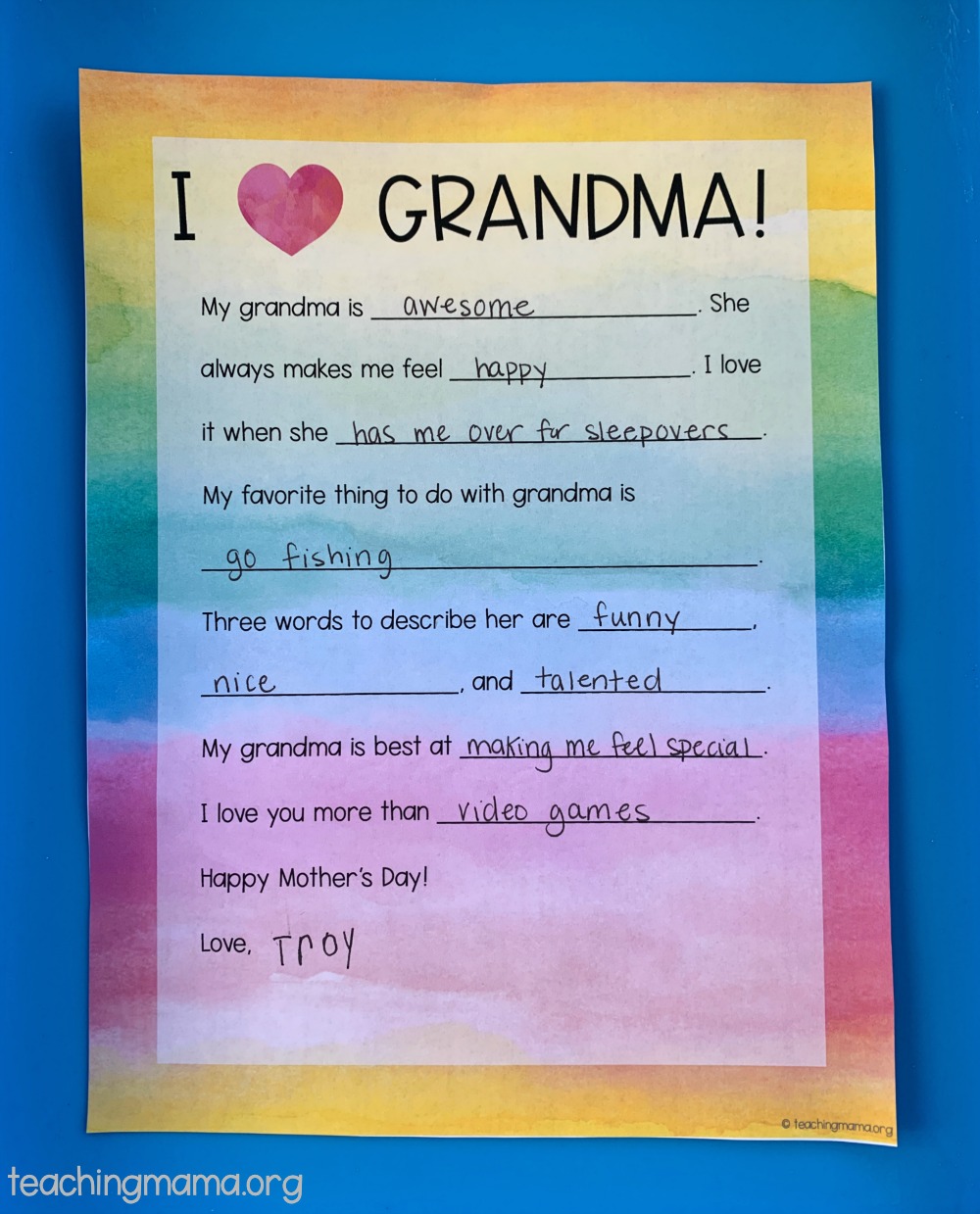 I love the beautiful watercolor paper for the printable. I hope you love this, too!
You can download the free printable below:
Happy (early) Mother's Day to all the mothers, grandparents, aunts, and honorary mothers!