Mother's Day is just around the corner! If you're looking for a free, homemade gift that your kids can give, this Mother's Day Letter is perfect!
This printable letter is great for kids to fill out and give to moms and or other loved ones on Mother's Day! I've heard from so many of you that moms LOVE to receive this printable letter as a gift!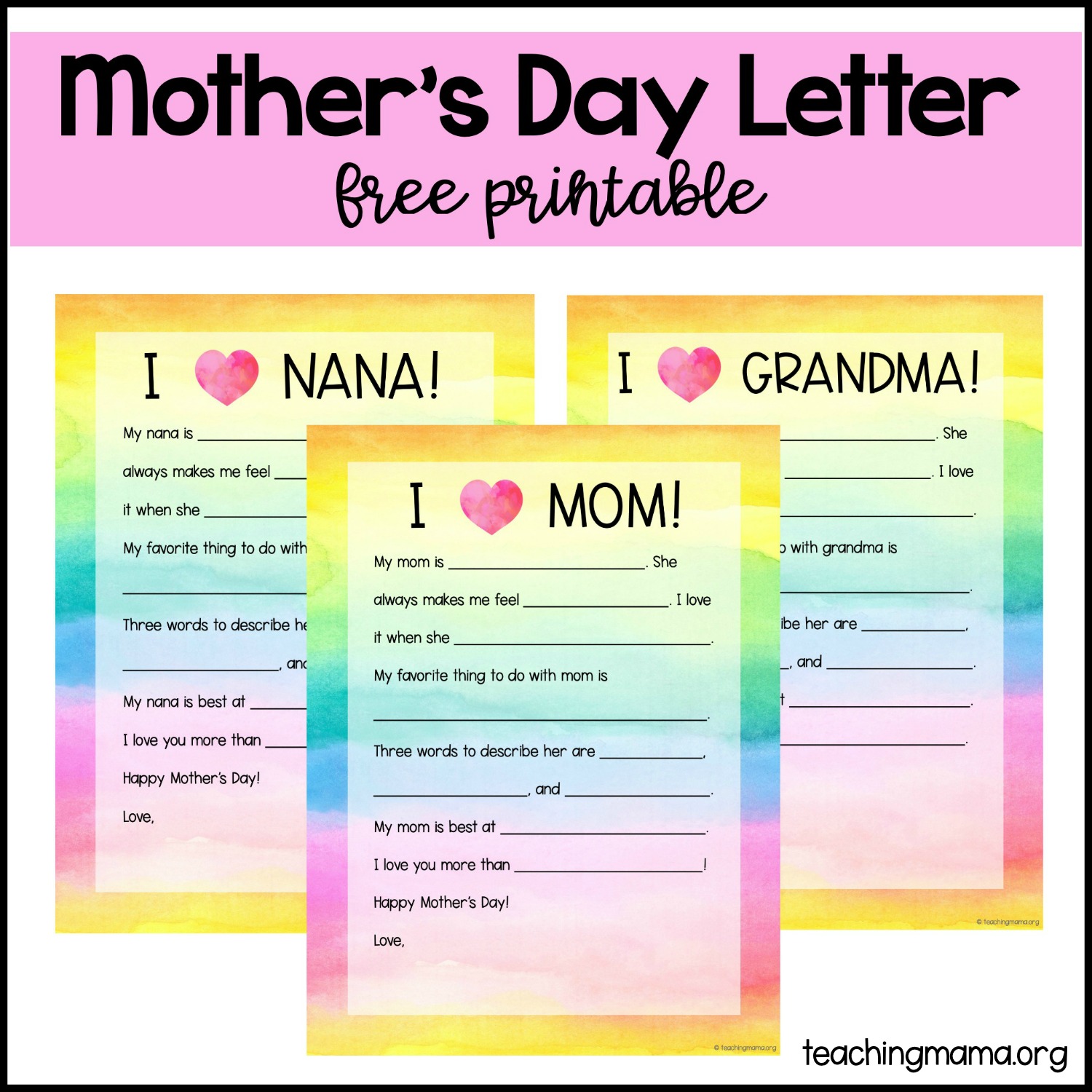 I created this Mother's Day letter for children to fill out for a mother or grandmother. You can have your child fill in the blanks and sign it at the bottom. It's an easy and fun way to show a loved one how much you care about them.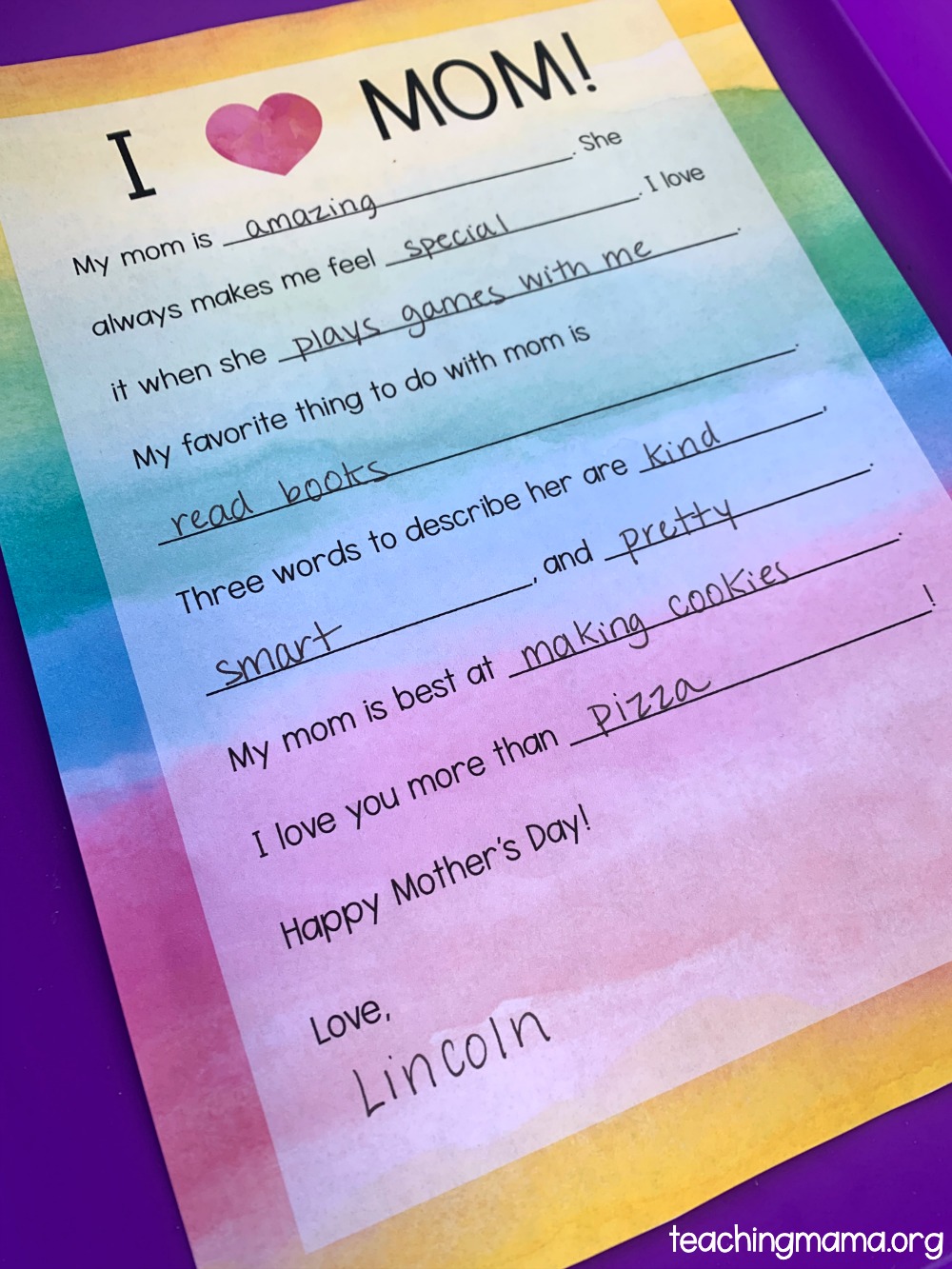 This would be an easy gift for dads looking for a simple gift for their kids to give!
You could also send this to a grandmother to brighten their Mother's Day! Over the years, I've added more versions of this letter.
Here are the names in this download:
mom
auntie
nana
nonna
amie
nonni
nani
grandma
you
editable version so you can type in any name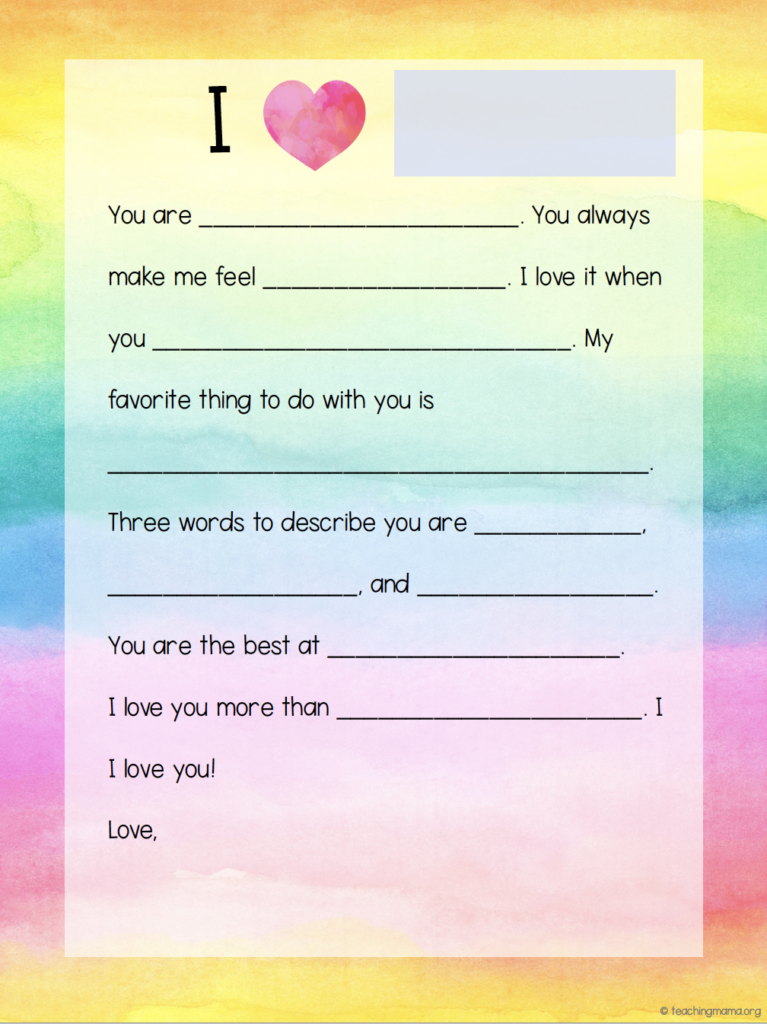 I love the beautiful watercolor paper for the printable. I hope you love this, too!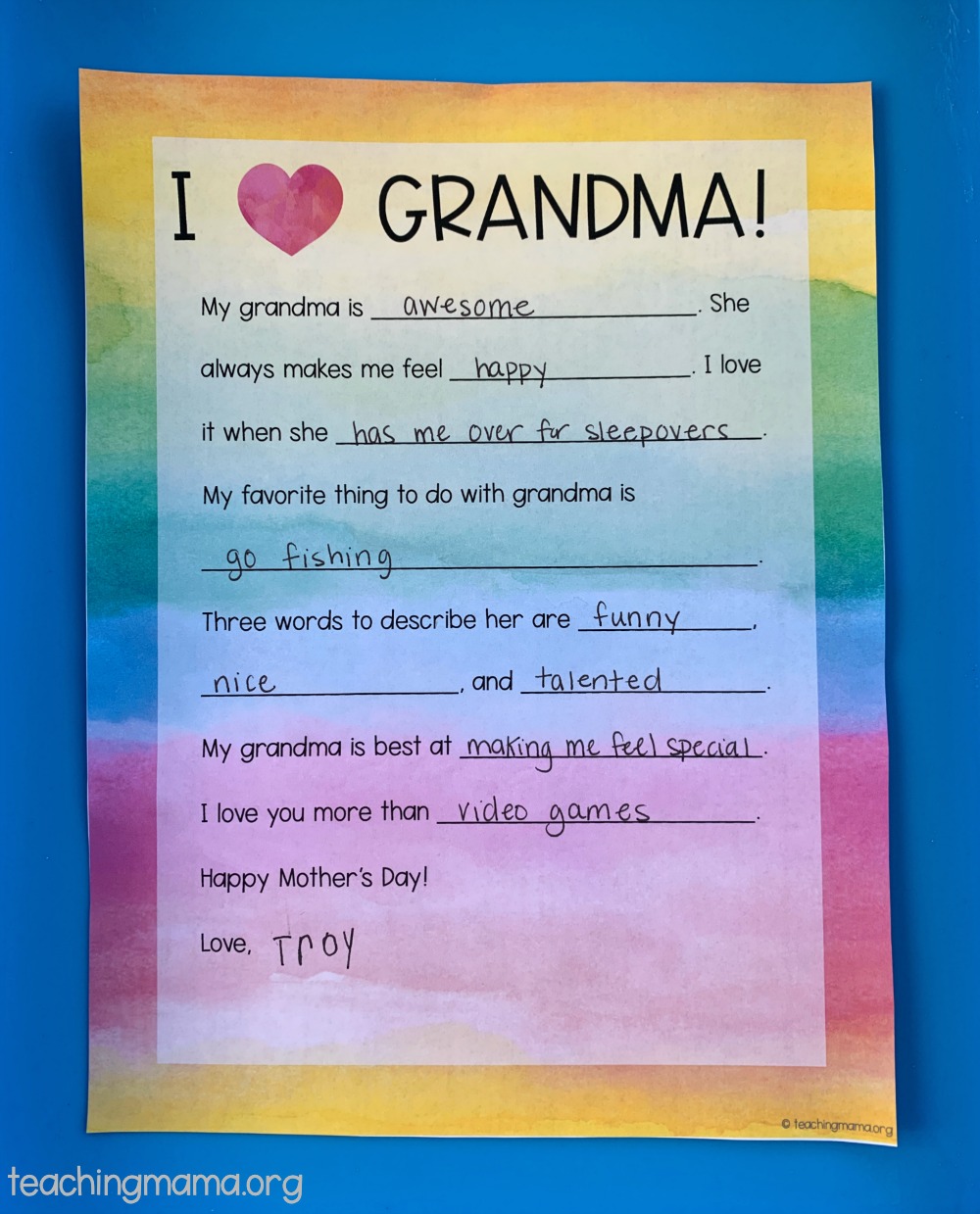 You can download the free printable below:

Happy Mother's Day to all the mothers, grandparents, aunts, and honorary mothers!