Hands-On Printables for Beginning Readers
Are you teaching students to read? Having the right resources at your fingertips is so important and will make your life so much easier!
If you have beginning readers and you want to help them with their reading skills, this post is for you! These printable activities help students learn to read in a fun way!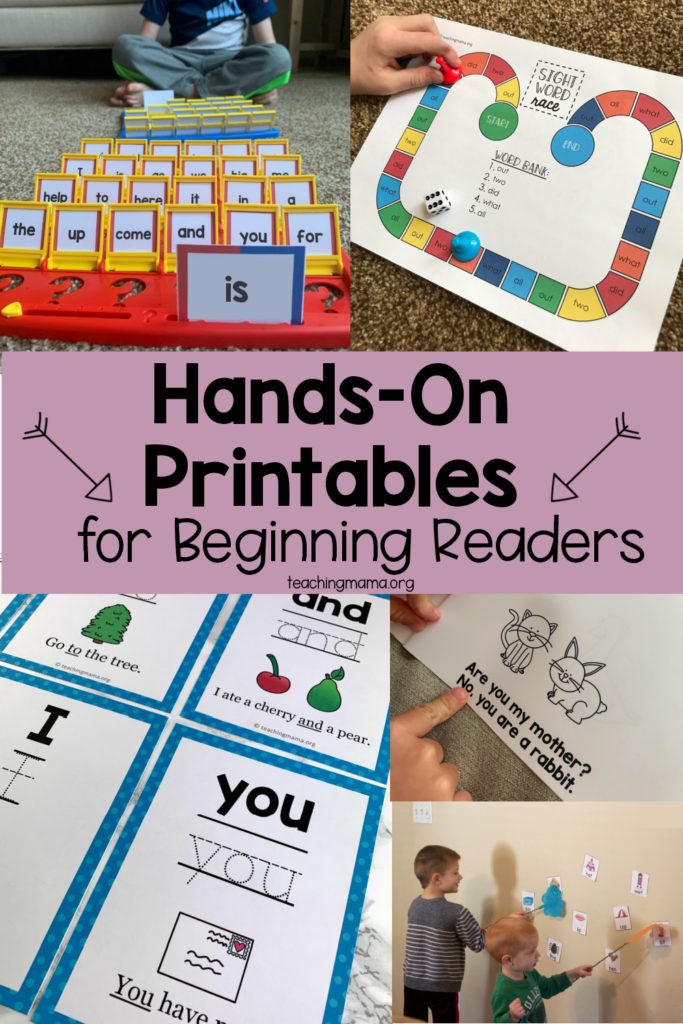 Alphabet Activities
If we want students to be good readers, they first need to know the letters of the alphabet and letter sounds.  Check out this blog post for my favorite ideas on teaching the alphabet to preschoolers.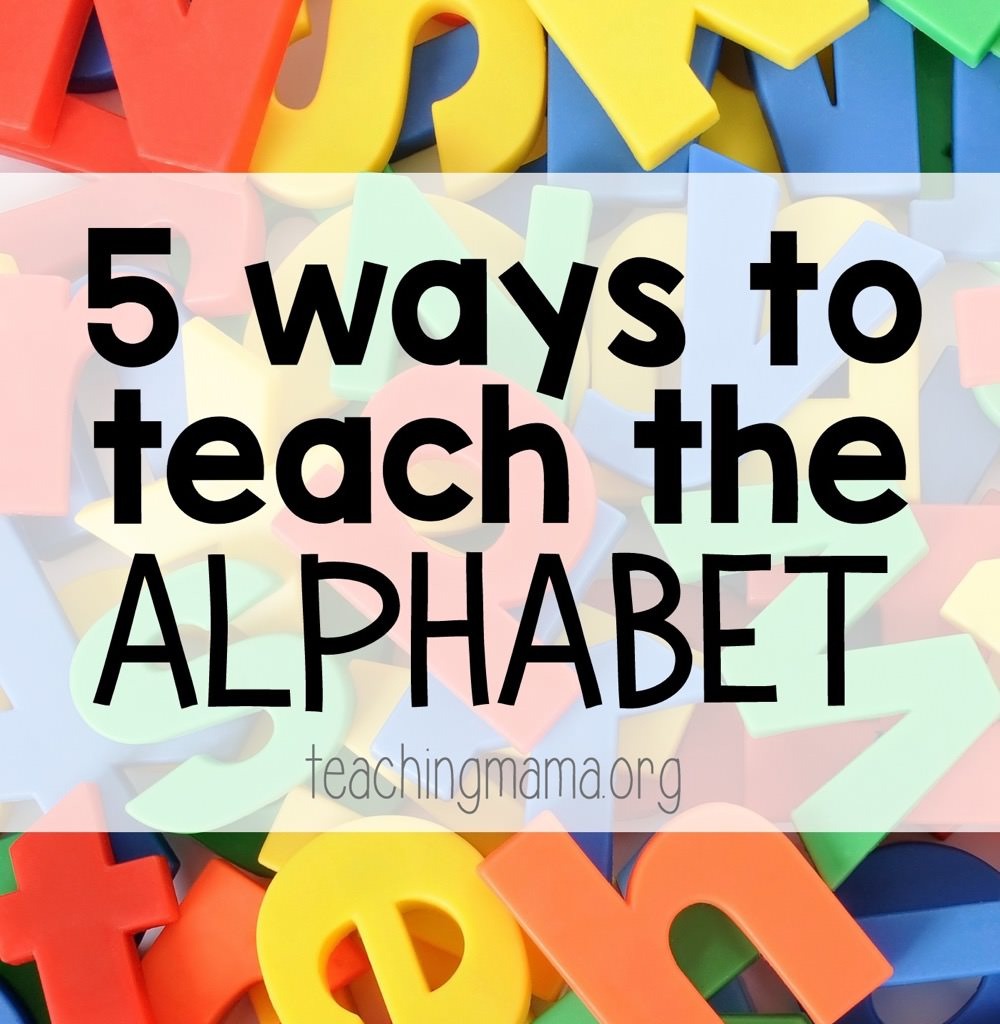 Phonological Awareness
Phonological awareness is the deep understanding of the unit of sounds in a spoken language.
Written language is a code of 44 speech sounds represented by 26 letters, so it's not always easy for kids to learn!
Phonological awareness can be broken into five skills:
Word Awareness
Alliteration
Rhyming
Syllables
Onset and rime
Phonemic awareness is part of phonological awareness, too. It is the ability to isolate and manipulate sounds within a word. This is definitely the most complicated of all phonological awareness skills!
To read more about phonological awareness and find easy activities you can try today, visit here.

Word Families and Rhyming
Rhyming is a very important skill for beginning readers to practice. It's a skill that helps kids hear sounds within words. If you're looking for fun activities for kids, this Rhyme Time packet will be perfect for them!
I also love flip books to practice reading word families and working on rhyming.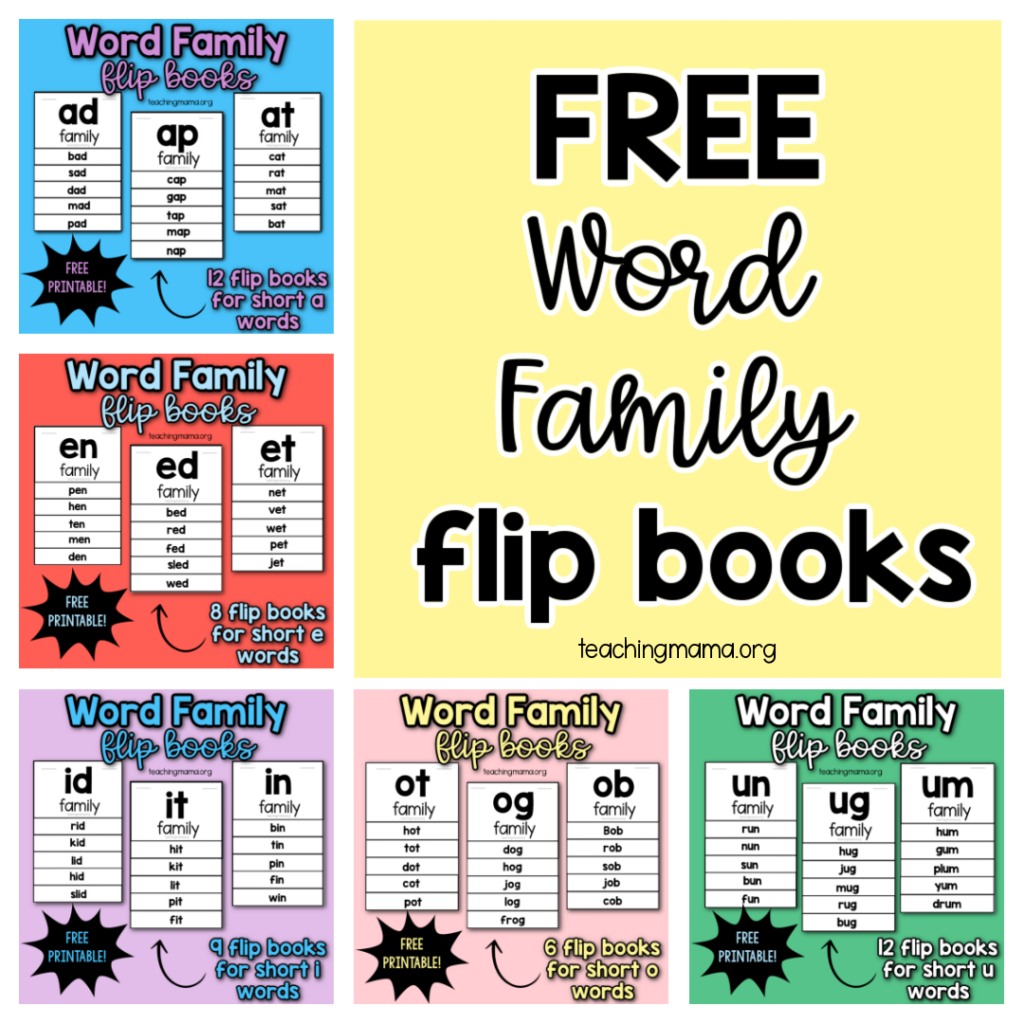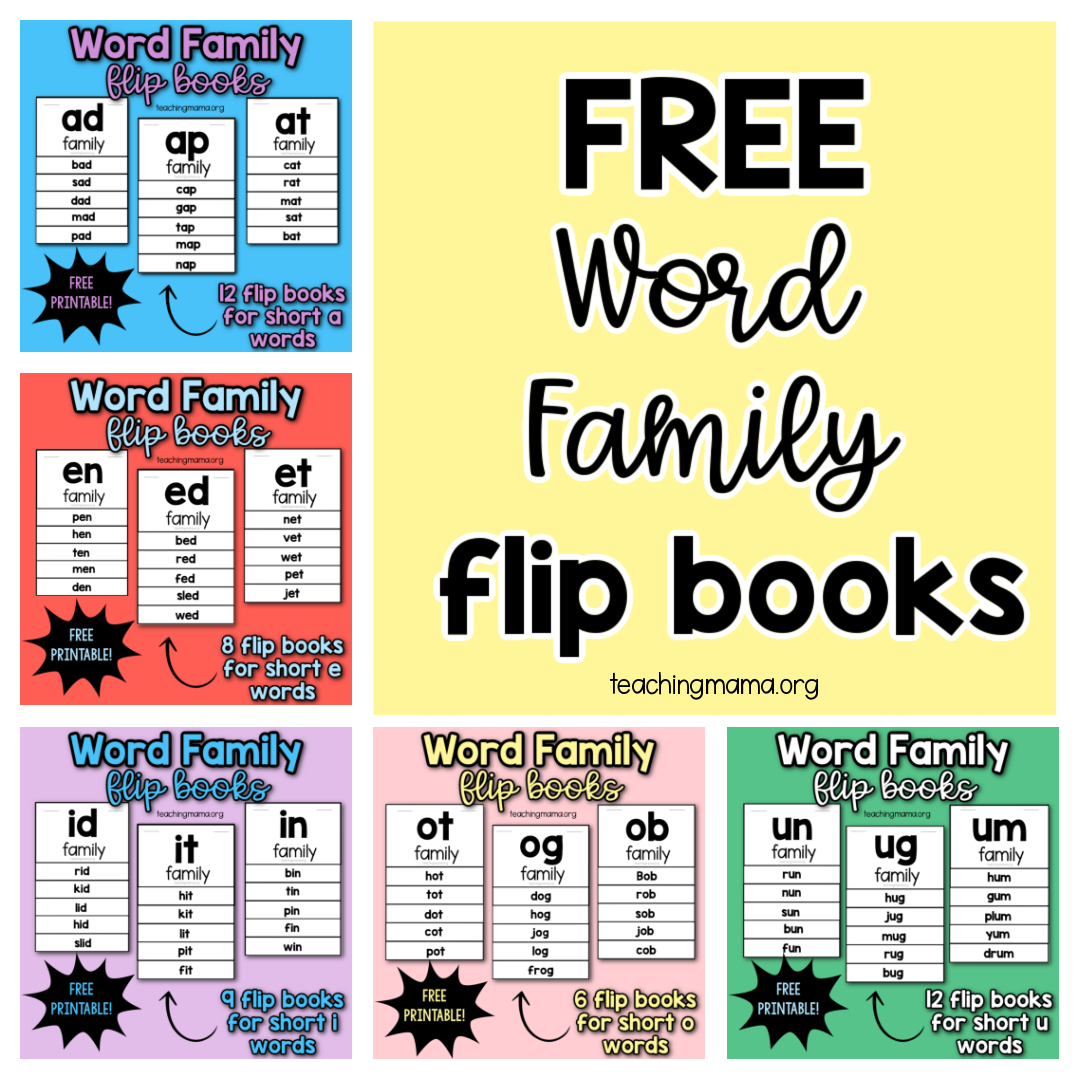 Click on the words below to take you to each flip book:
CVC Words
CVC words are three-letter words that follow the spelling pattern consonant-vowel-consonant.
They have a short vowel sound spelled with the letters a, e, i, o, or u.
My CVC fluency strips are a fun way to practice reading CVC words in isolation or in sentences.

Blends
Learning to decode blends is an important step in learning to read. A blend is two consonants put together to make one sound. With blends, both letters keep their sound. For example, when you say the word drink, you can clearly hear the beginning sounds of d and r.
Blends can be found at the beginning or end of words. Blending is important because it helps students decode unfamiliar words using letter-sound patterns when reading.
Check out my beginning blends flip book here.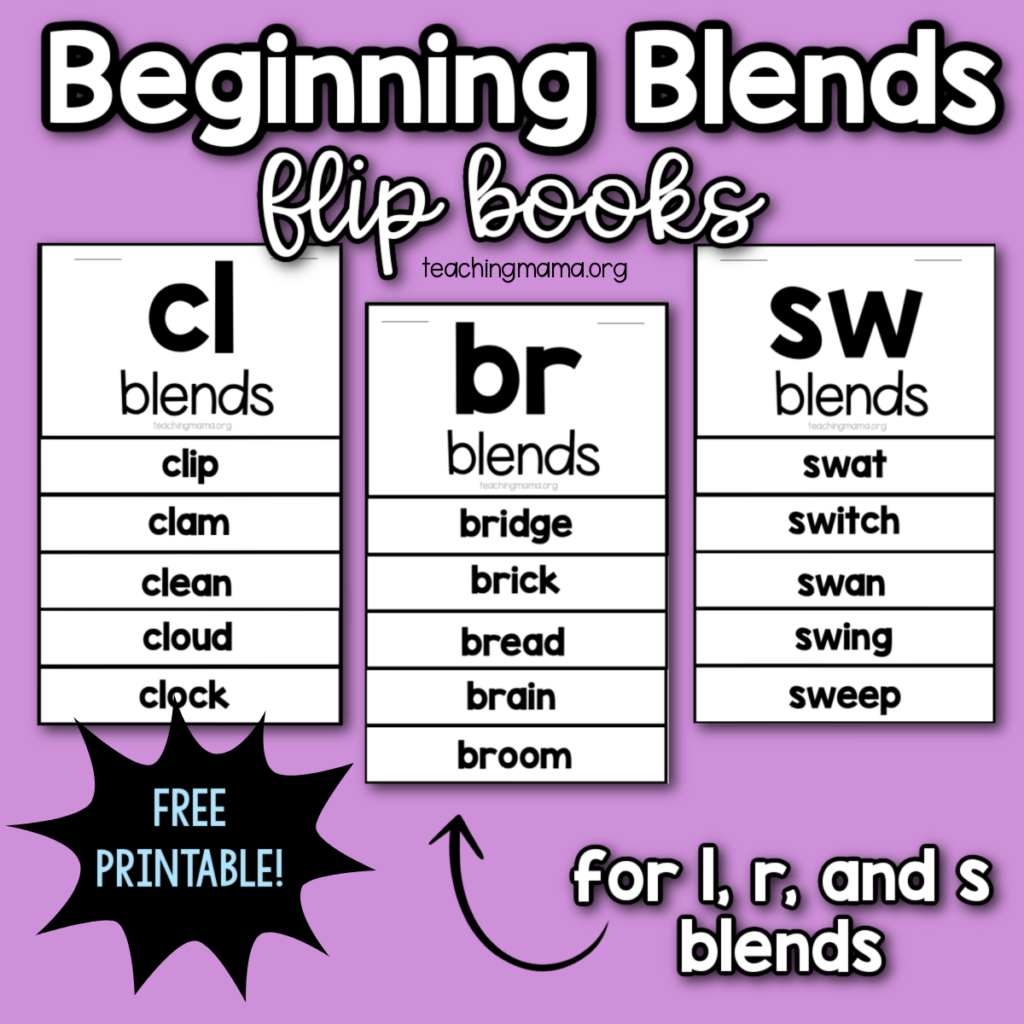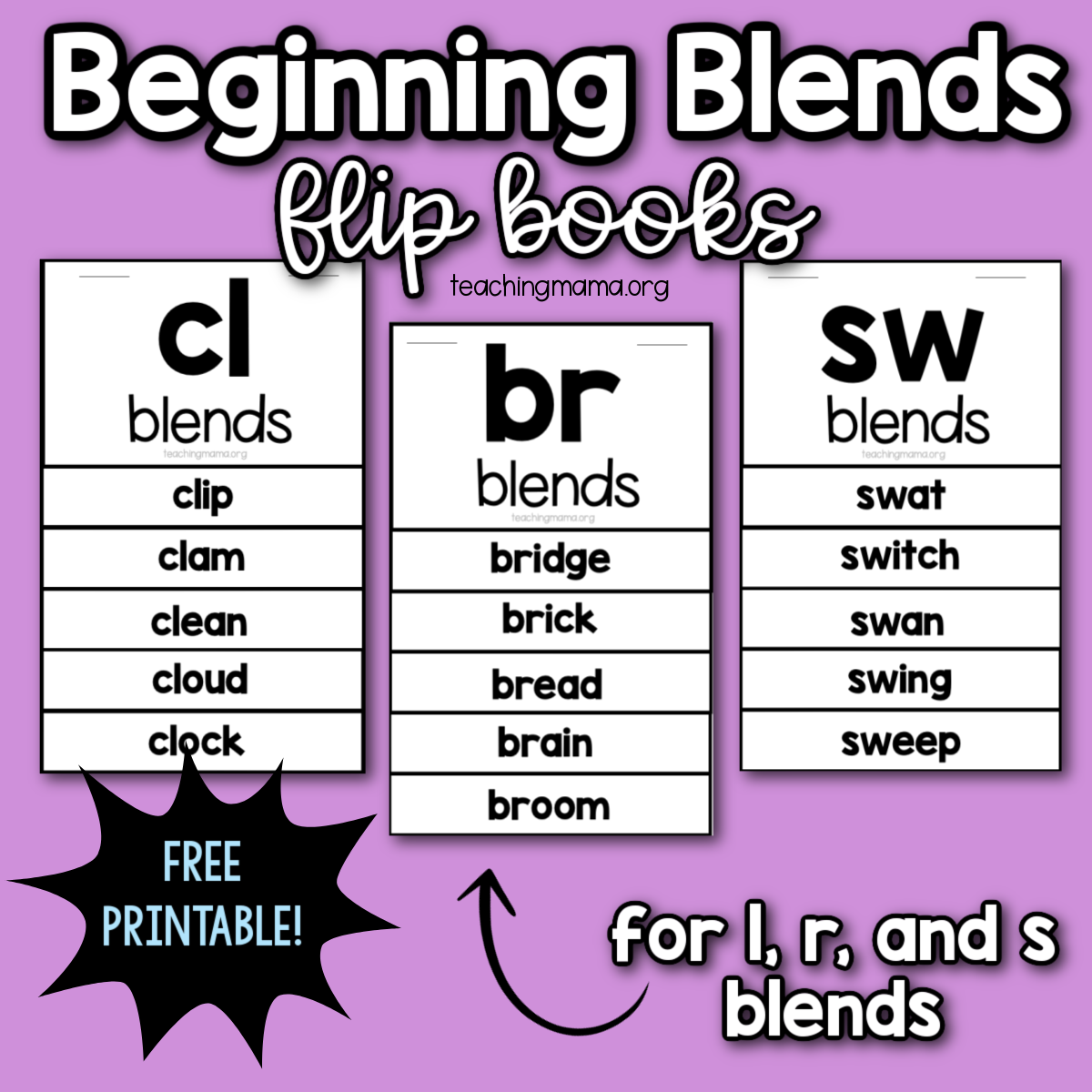 Digraphs
A digraph is two letters that make one sound. Unlike blends, the two letters in digraphs don't keep their sounds. This can be really confusing for students.
For example, we know the /s/ sound, as in snake, and the /h/ sound, as in hat, but together the -sh combination, or digraph, makes one new sound, /sh/ as in share.
Check out the digraph flip books here.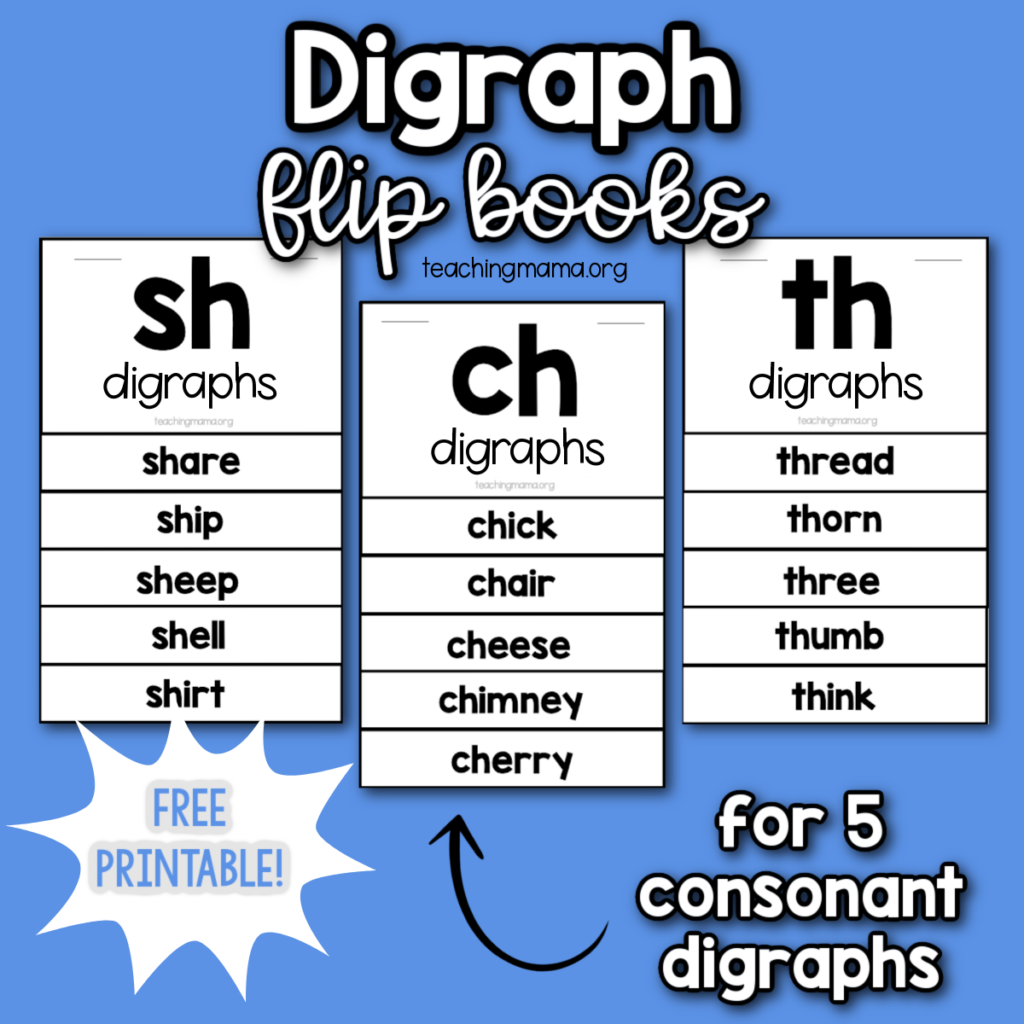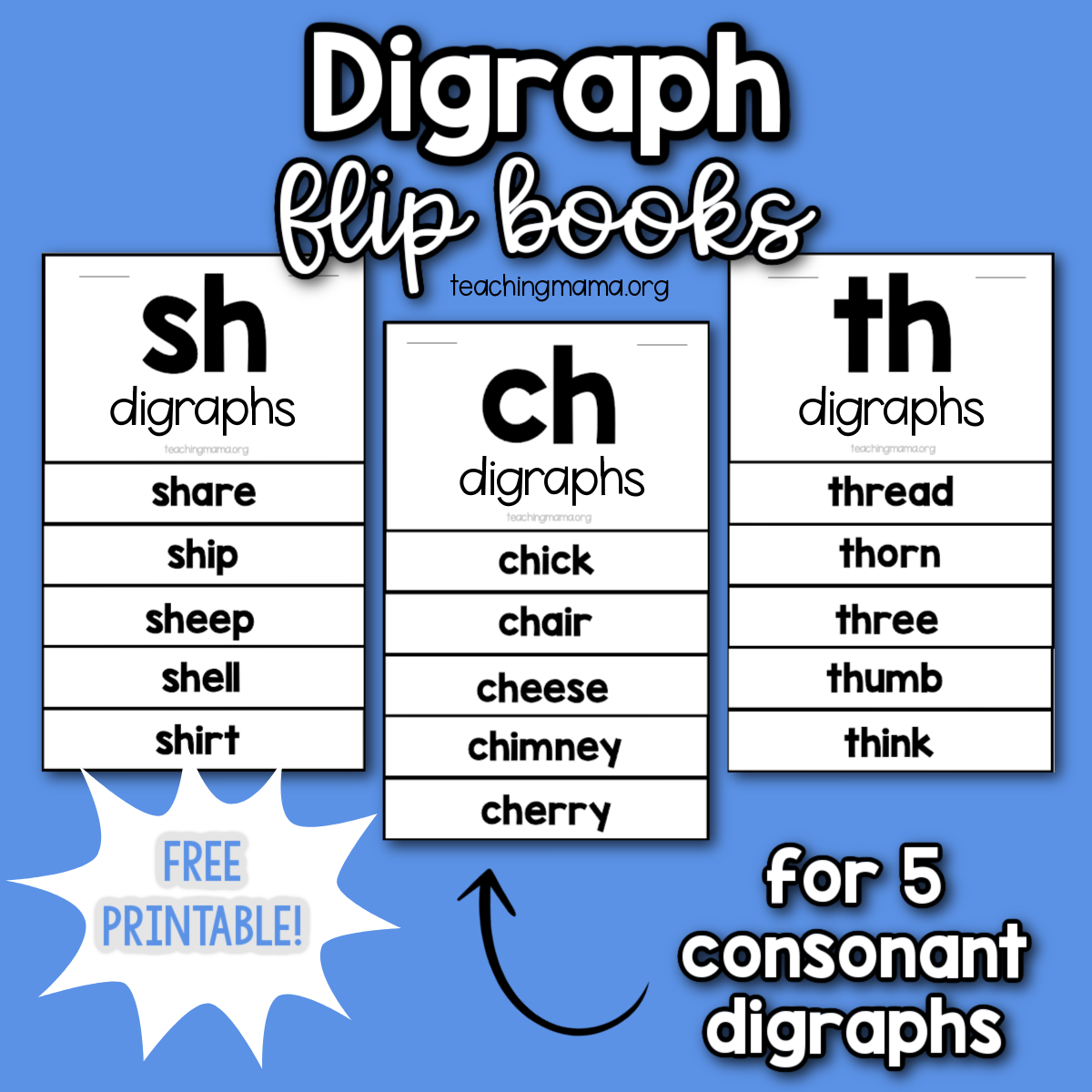 Emergent Readers
It's so exciting watching students begin to read! Children develop stronger literacy skills with lots of practice. One way you can do that is with my sight word readers. These booklets give young children the opportunity to practice reading a short story. I have over 150 free sight word booklets that are perfect for beginning readers on this post. You can even use these booklets to practice reading comprehension.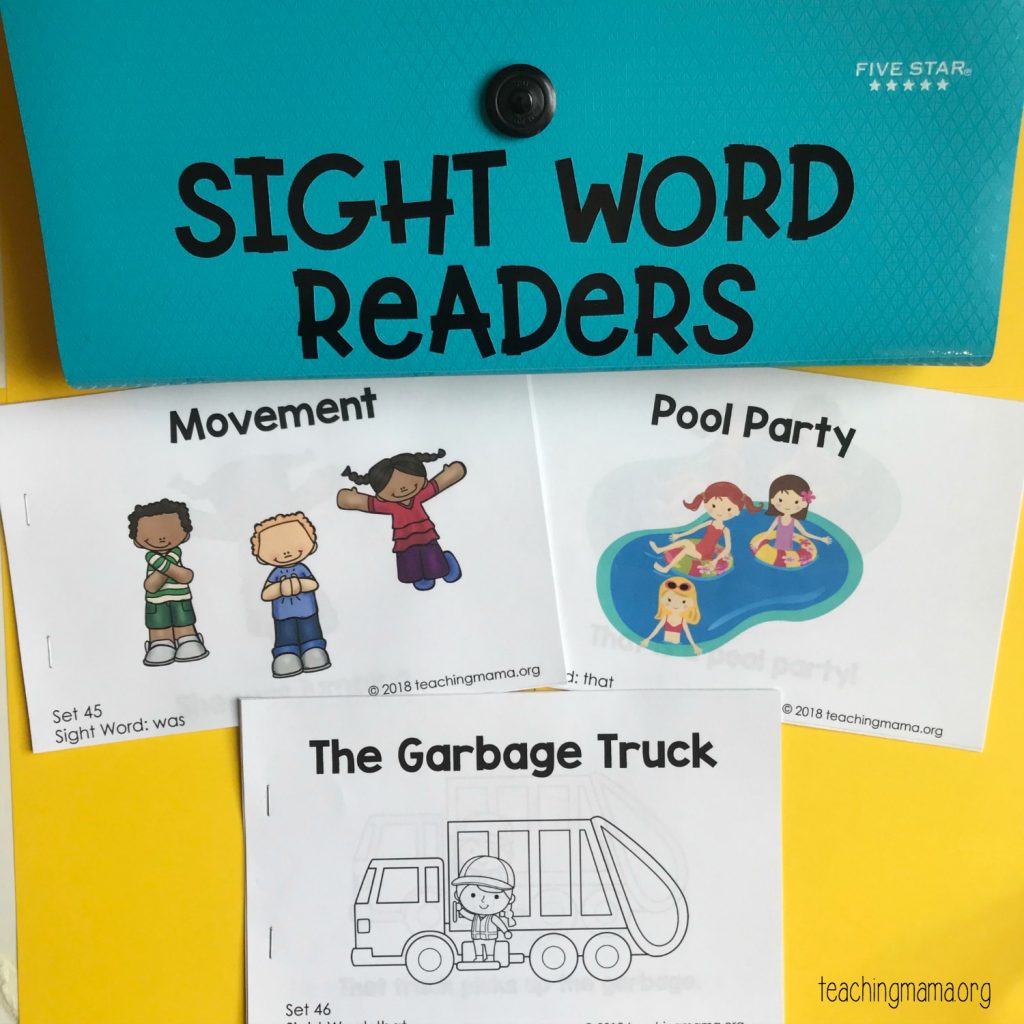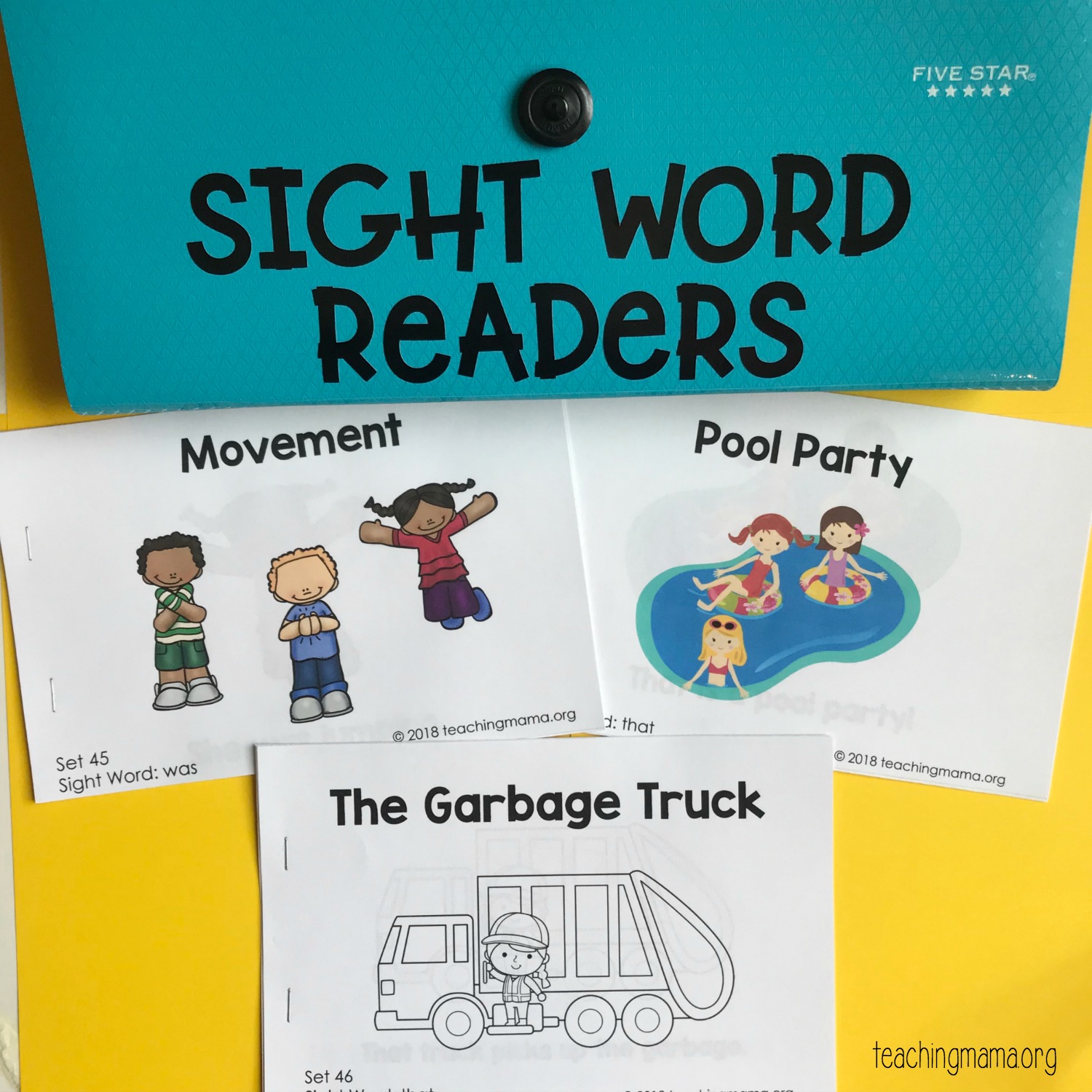 For more practice with sight words, check out these posts!
>> Sight Word Games (editable!)​
>> Hands-On Activities with Sight Words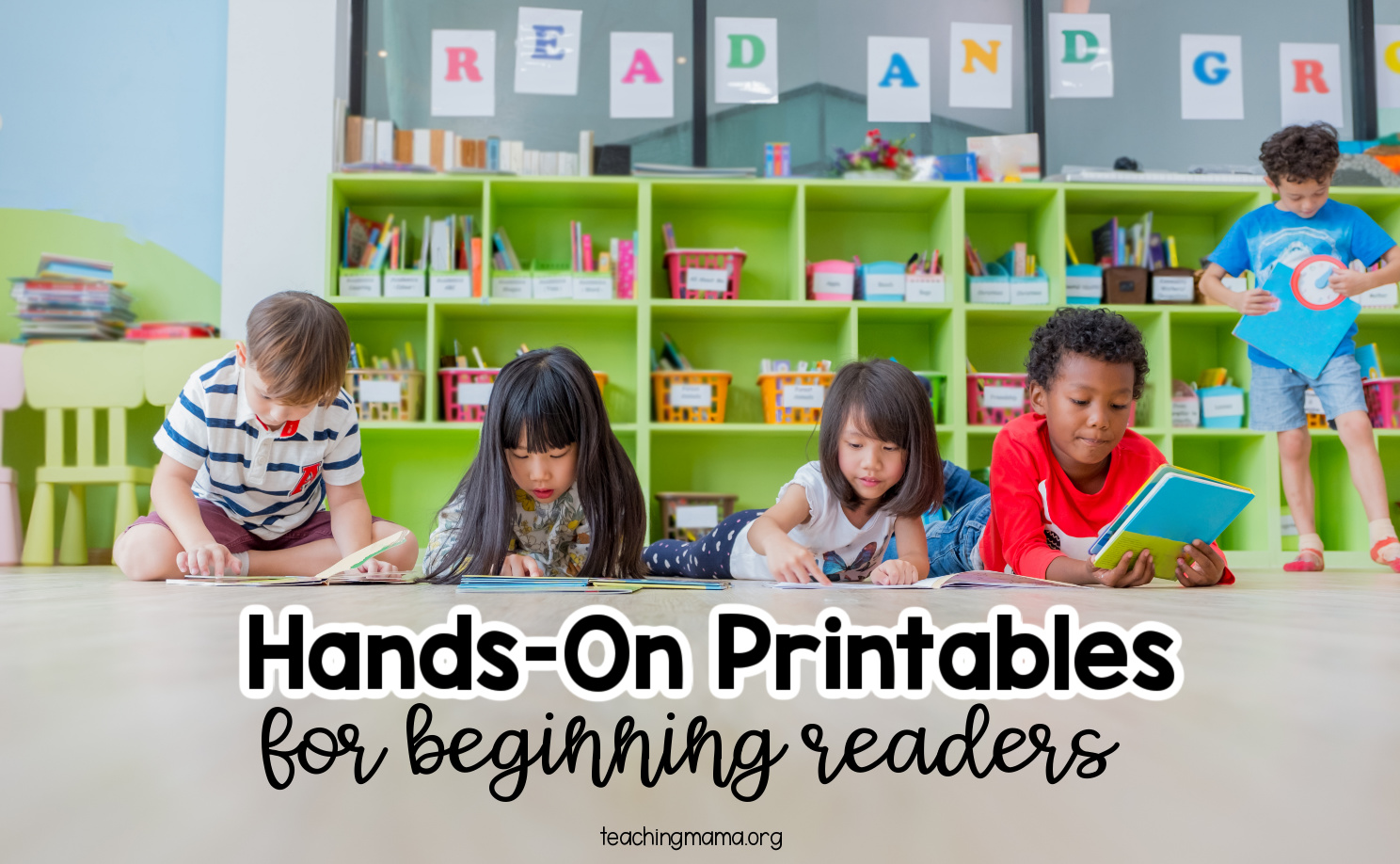 Whether you are a mom helping your child learn to read or a teacher with a classroom full of beginning readers, I hope you found this blog post helpful and that you can use these activities to help children practice reading!