Rhyme Time Packet for Preschoolers
Rhyming is a very important skill for beginning readers to practice. It's a phonemic awareness skill that helps kids hear sounds within words. It's also a lot of fun! We love to play a game where we say a word and try to come up with as many words as we can to rhyme with it. It's something simple we do while driving in the car or waiting at the doctor's office.
Rhyming can be fun and silly, but it's a great way for kids to practice hearing the sounds in words. Today I'm sharing with you my Rhyme Time Packet for Preschoolers!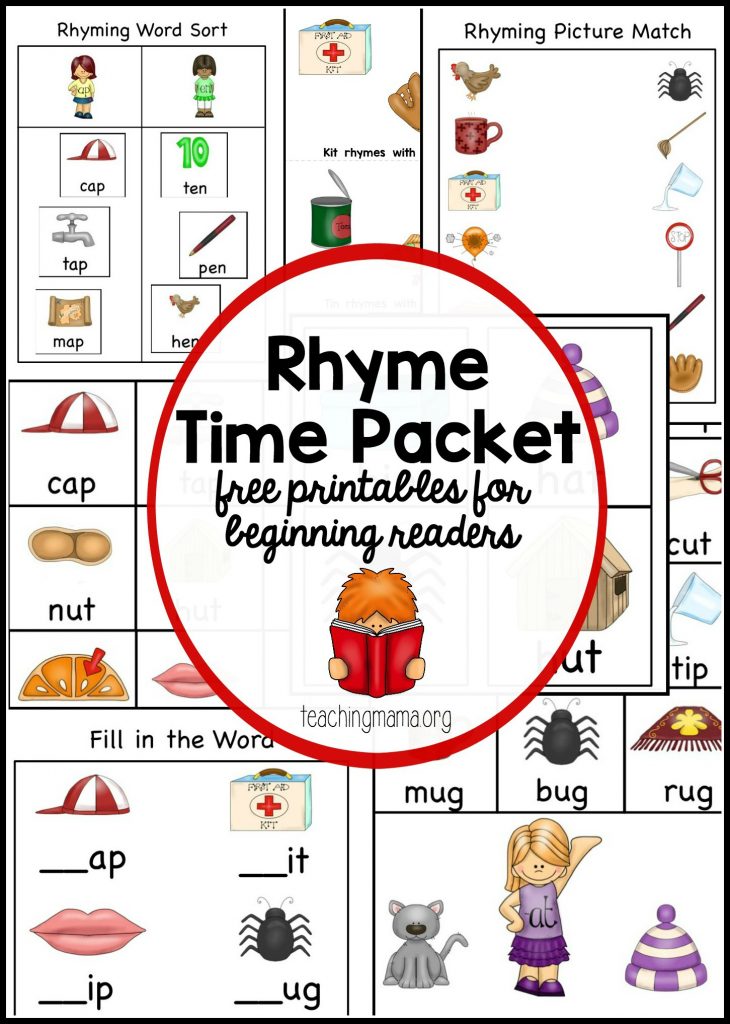 This packet includes lots of practice with CVC rhyming words. CVC means consonant, vowel, consonant. These are simple words that emergent readers learn to read first. This packet focuses on 10 word families: -at, -ap, -it, -ip, -up, -ug, -ut, -op, -en, -in.
Here's what's included in this rhyme time packet:
2 rhyming games – Rhyme Time Slap & Rhyme Time Fishing
Rhyming Sorting Mats
Rhyming Picture Match
Fill in the Word Sheet
Rhyme Time Booklet
The packet has color printables and the worksheets also come in black and white.
One of our favorite activities from this packet is the Rhyme Time Slap! It's a game where you find draw a word and then use a fly swatter to slap a word that rhymes with that card. My kids loved it! (We're always big fans of making learning fun!)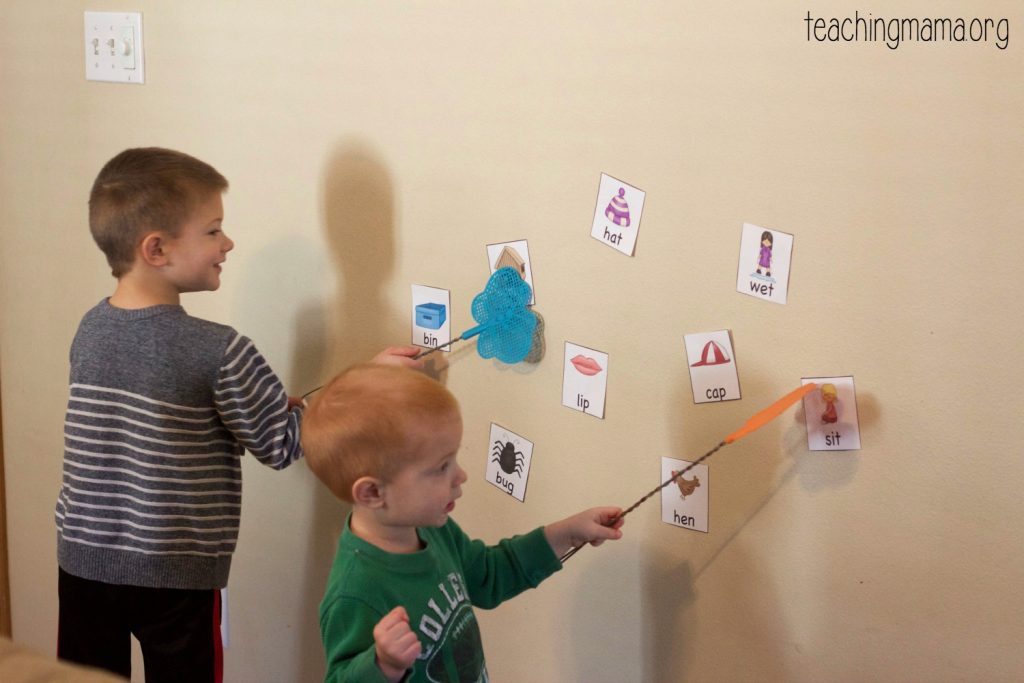 The fishing game is also a lot of fun! You start by making a homemade fishing pole with a stick, string and a magnet on the end. Then place magnets on the backside of the picture cards. The child fishes for a card and then sorts it by word family.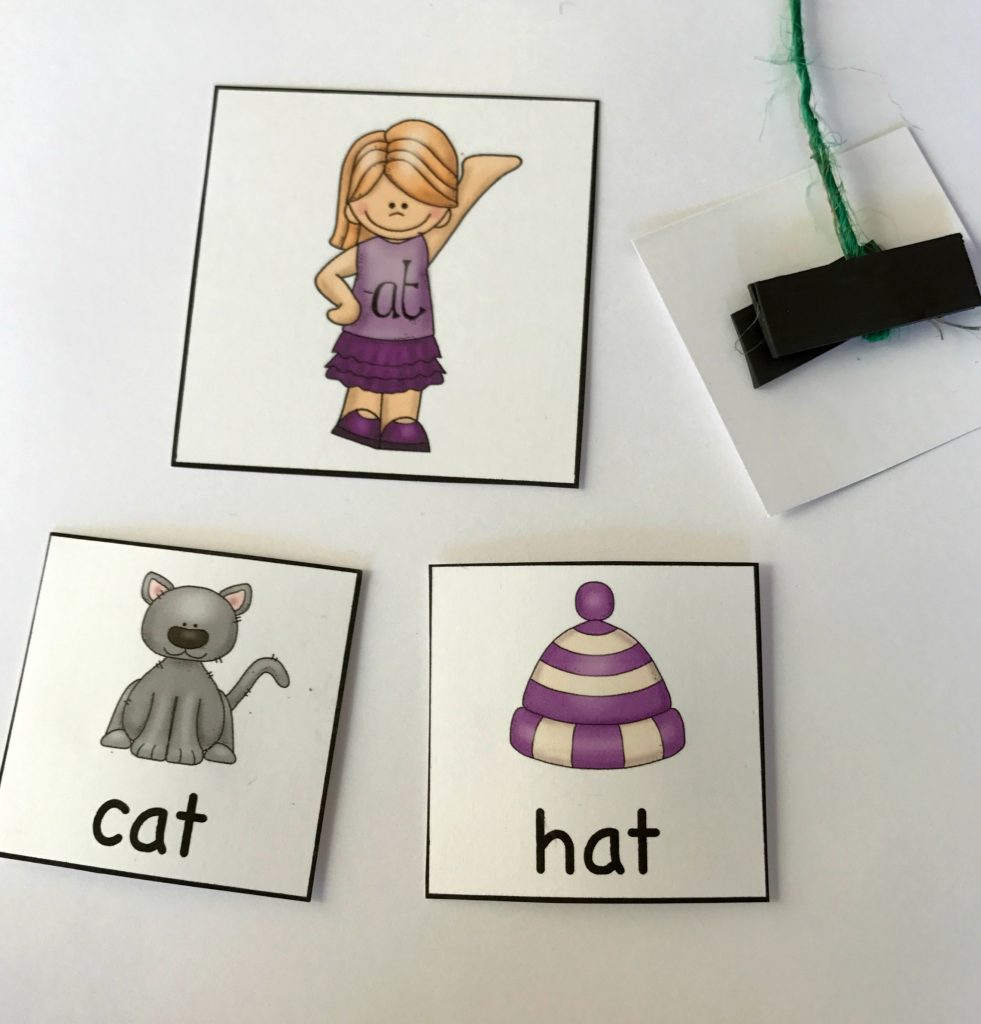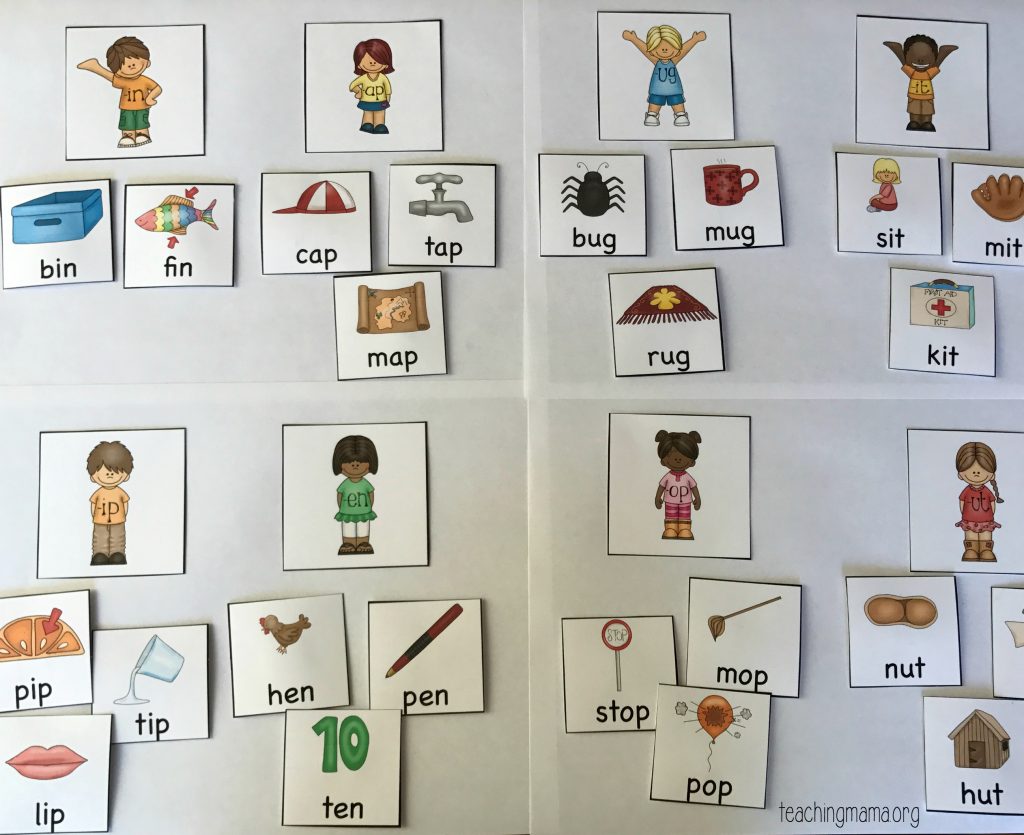 The rhyming word sort is a great way for preschoolers to observe and sort words by looking at the endings of words.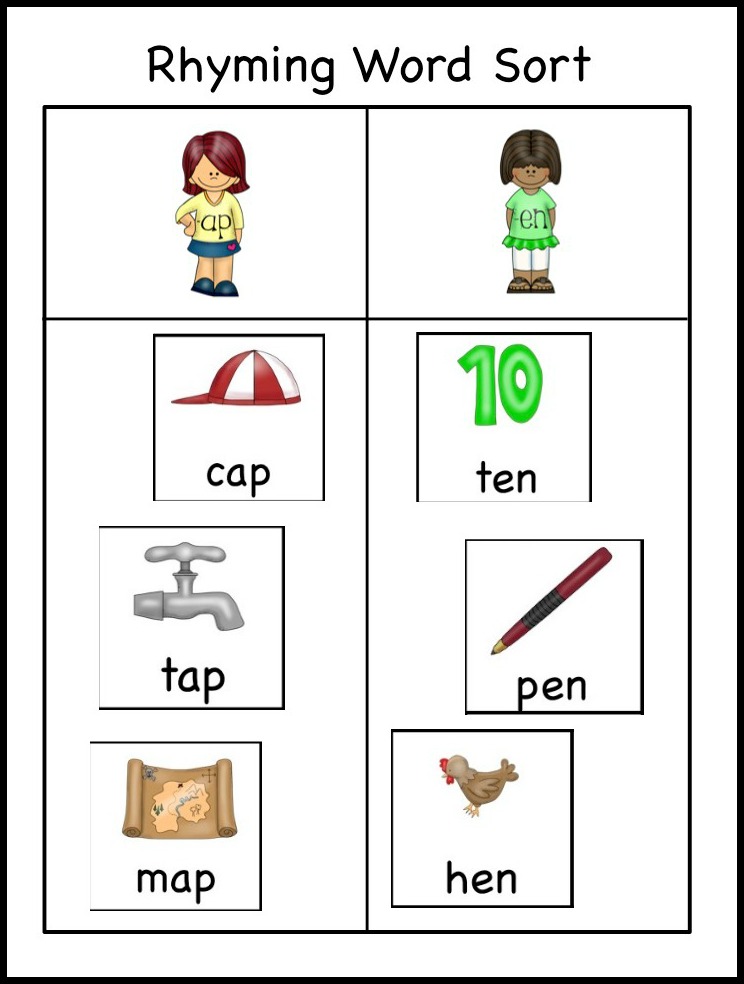 You can get the freebie below!

Happy Learning!