7 Tools for Teaching the Alphabet
Learning the alphabet is an important step in teaching children to read. Singing the ABCs and reading alphabet books is a good start for this, but there are also some great teaching tools I've used to teach my children the alphabet. Today, I'm sharing with you my favorite tools for teaching the alphabet.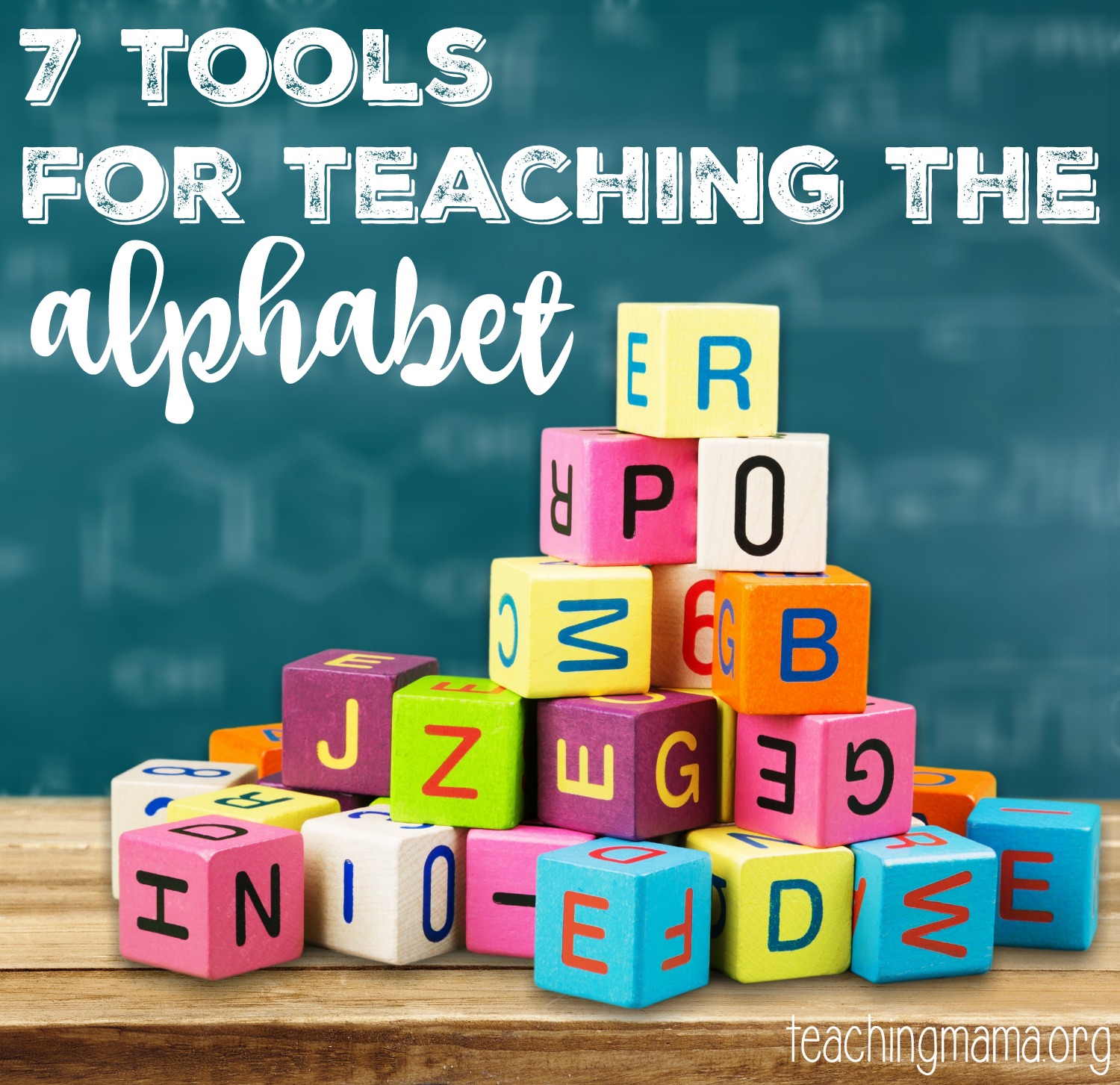 This post contains affiliate links. See my disclosure for details.
Here are 7 Tools for Teaching the Alphabet
1. Tactile Sandpaper Letters
I love using sandpaper letters to introduce alphabet letters to little ones. It is a tactile way to show the letters. They can feel the cards and trace them with their fingers. Plus they think they are fun! You can find them here.
2. Wikki Stix Alphabet Cards
Wiki sticks are a great hands-on way to show children how to make the alphabet letters. You trace the alphabet letters with these bendy sticks, which you can use over and over again. It's a great way to teach correct letter formations! See more
here
.
3. LeapFrog Letter Factory
This is an awesome DVD! Some moms have even told me this DVD taught their child all their alphabet letters. This cute 35-minute movie teaches children alphabet letter name and their sounds! My kids really liked it. It's also on Netflix if you don't want to
buy the DVD
.
This is a great hands-on way to "construct" the alphabet letters! They are really fun to use on a light table, too! Find them
here
.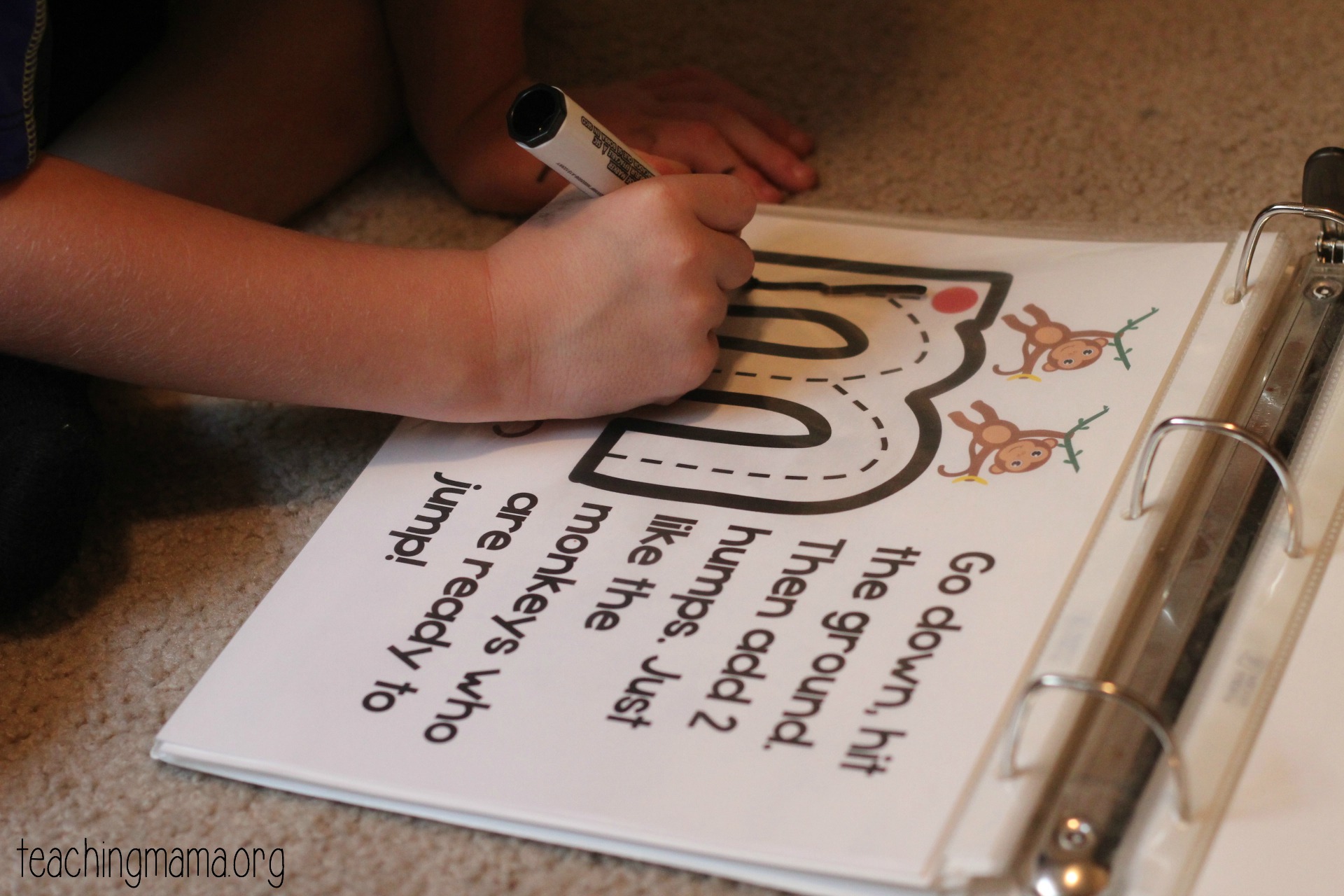 If you've been reading my blog, you know that I've created alphabet rhymes to teach writing the ABCs! Each of the letters have rhymes to teach how to write each letter. We put them in a 3-ring binder inside of plastic sheets and I have my kids trace the letters with dry erase markers. See more about the rhymes here.
6. Learning Resources Alpha Pops
This is a great tool for matching uppercase letters to lowercase letters. Awesome for working fine motor skills, too, because you stick the two popsicles together. Find them here.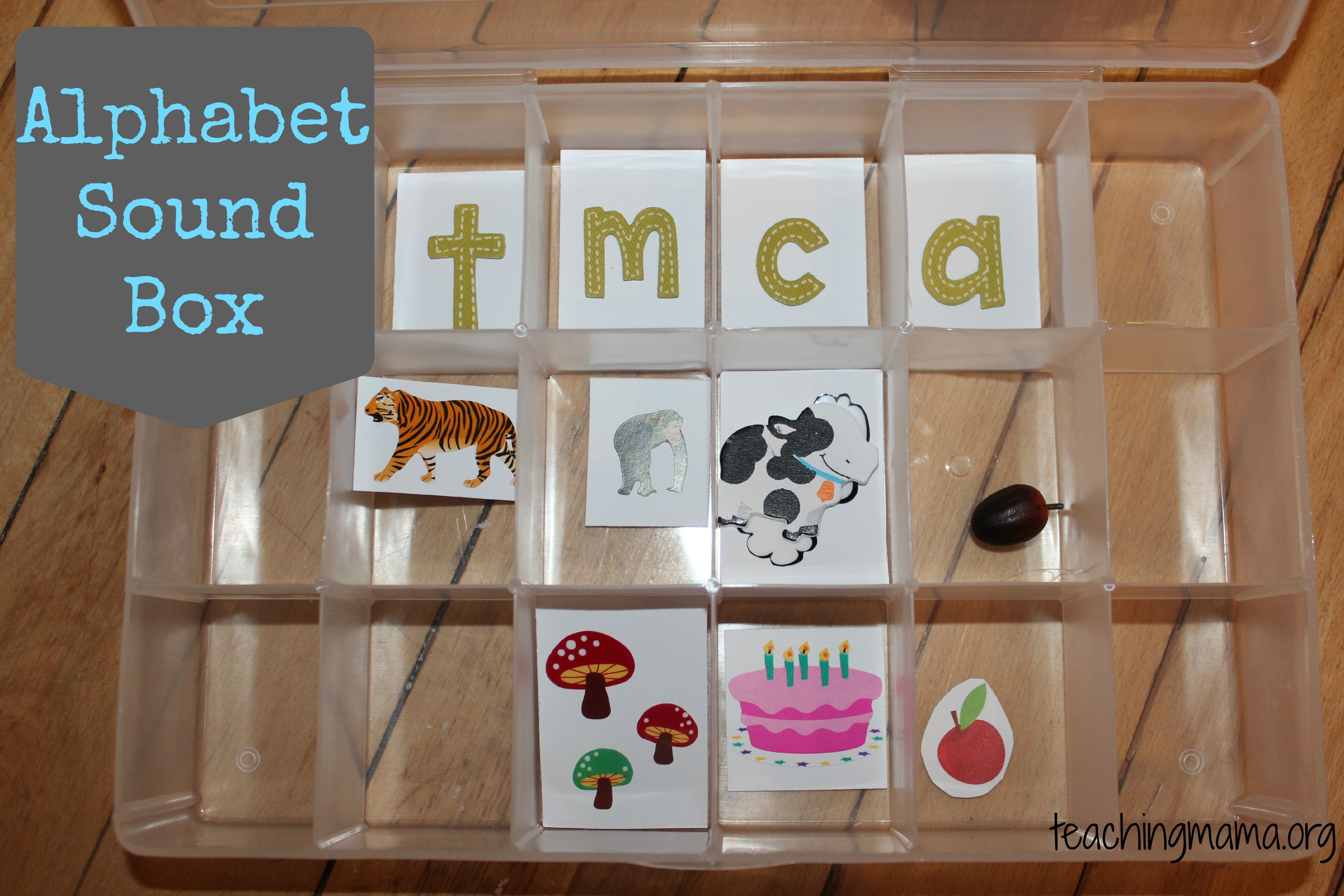 Not only is important for kids to recognize and name letters, they need to know what sounds they make. You can make a simple alphabet sound box to do this. See how I made one here. (And if you don't want to make your own, you can find a pre-made one here on Amazon.)
These are my 7 favorite tools for teaching the alphabet. What would you add to this list?