I love that Valentine's Day is coming up! Here's a fun Heart Sensory Cube to make for your baby or toddler! It's a great way your child to feel different textures.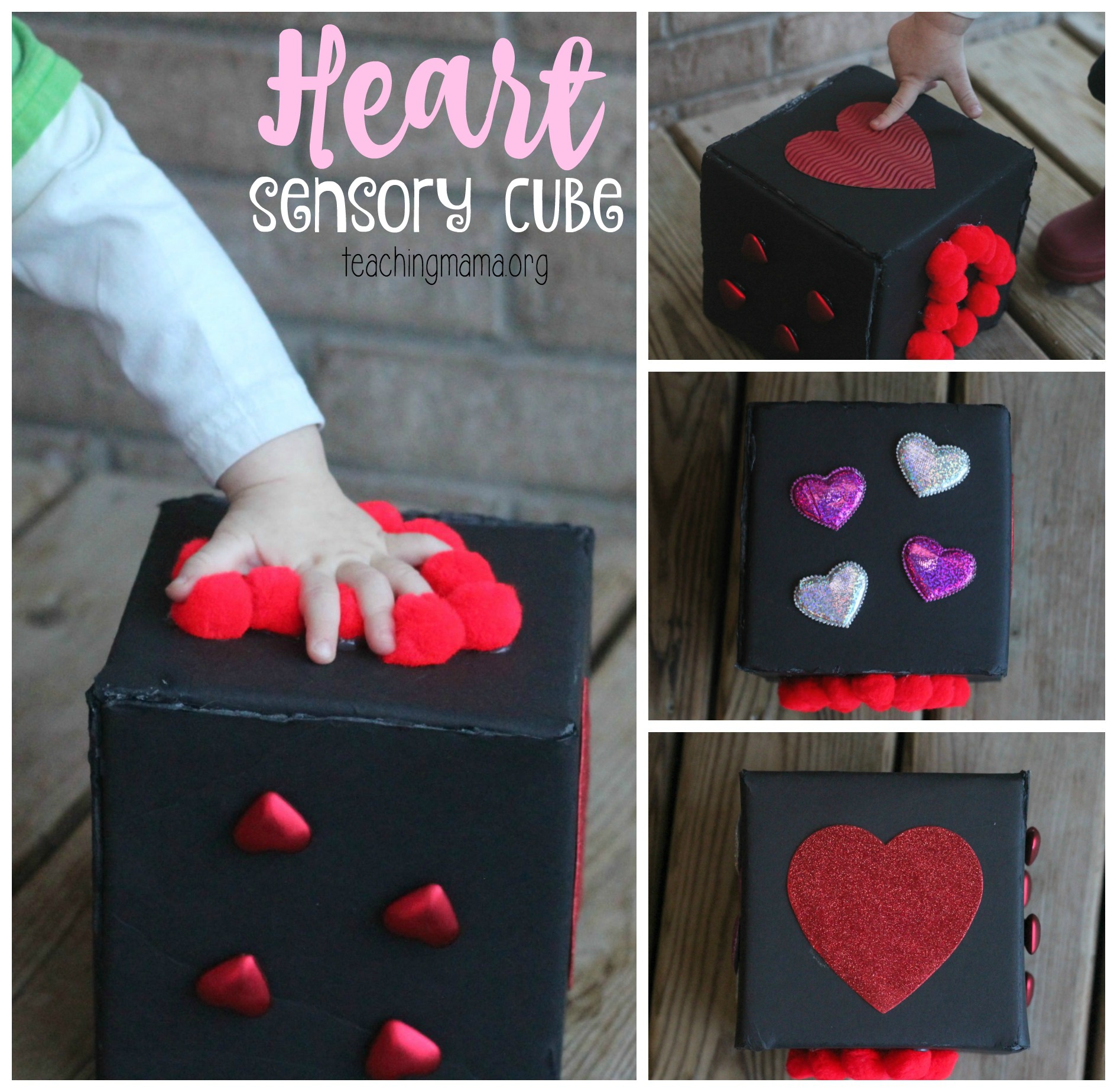 This cube is easy to make and took me about 20 minutes to put together. Here's what you need for the heart sensory cube:
cube-shaped box
hot glue gun
different hearts with various textures

glitter heart (from The Dollar Tree)
shiny heart stickers (from Hobby Lobby)
rippled textured heart (from Hobby Lobby)
heart gems (from Hobby Lobby)
red pom poms in the shape of a heart
I actually used a large black cardboard posterboard to create the cube because I didn't have a cardboard box at my house. Real quickly, I'll show you how to make a cube box out of poster board.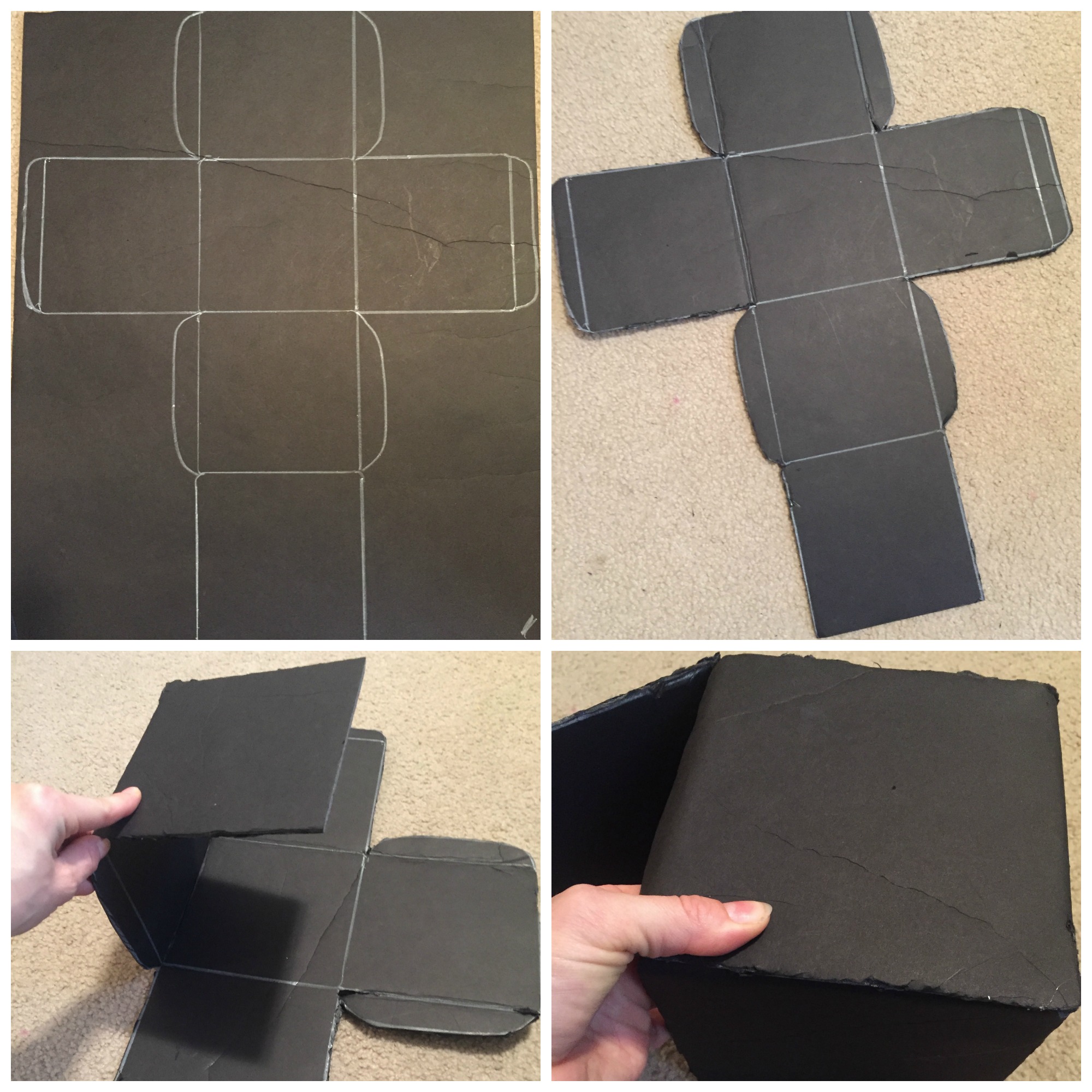 Draw a 6-square design on the poster board with a white crayon (as seen in the picture above). Make sure to draw the extra part of the squares on the sides that need flaps.
Cut out the design.
Fold on the lines and fold the flaps in.
Use a hot glue gun to glue the flaps and sides together. Place a line of glue on the flaps and press the two sides together and hold for 30 seconds, or until the glue is dry.
Then glue on the hearts on each of the 6 sides.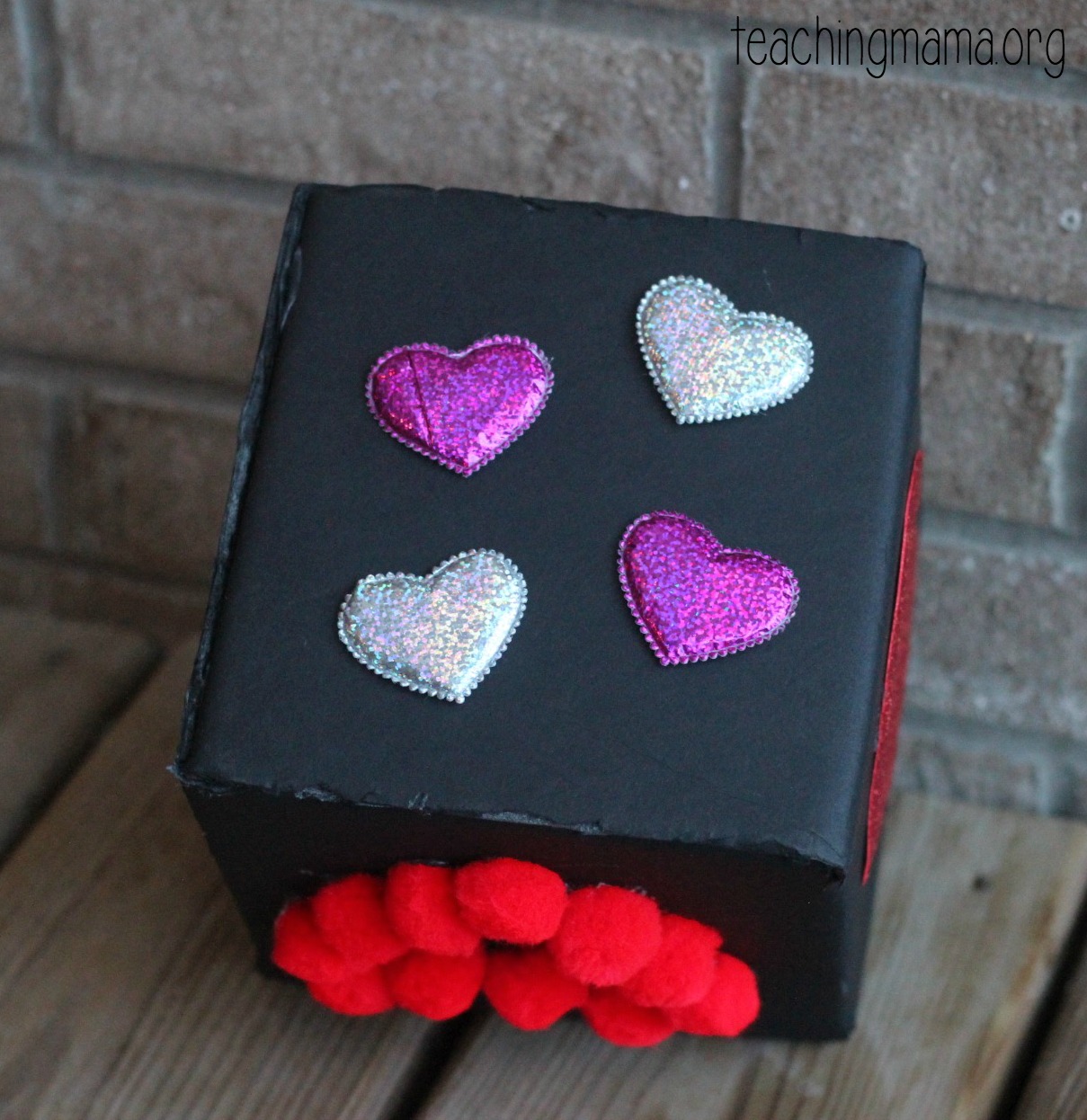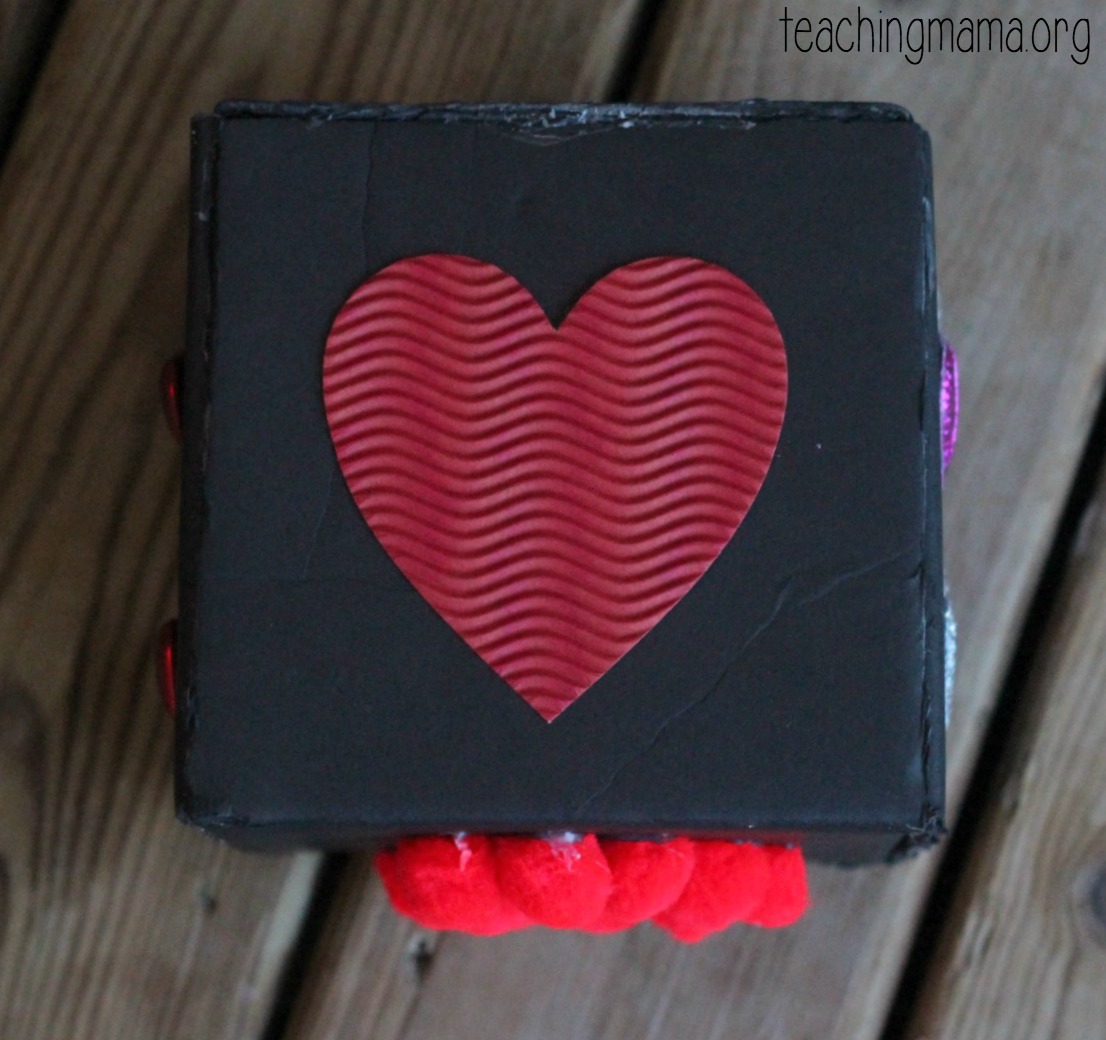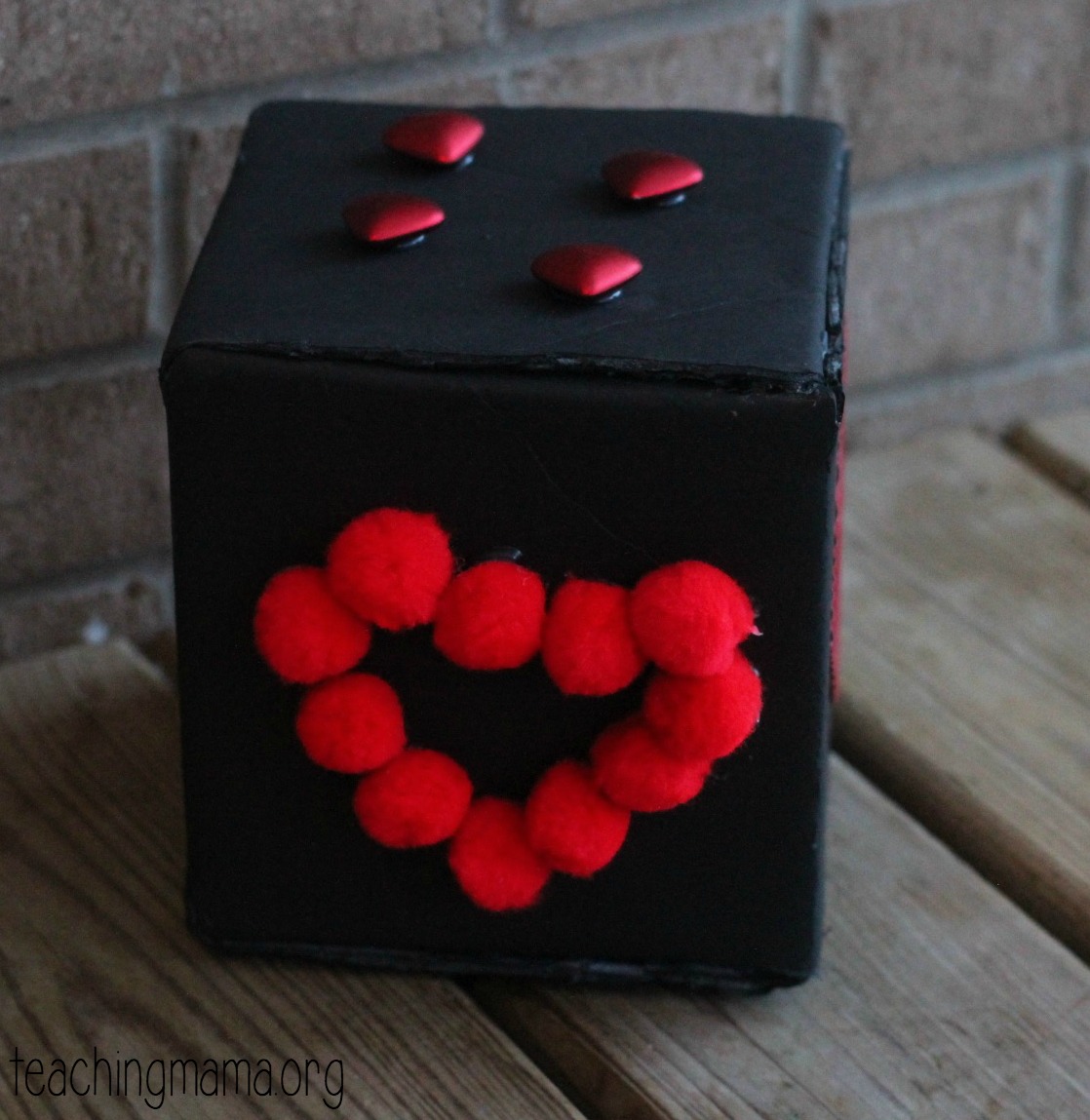 Then introduce it to your child! My baby wanted to touch the red pom poms first! 🙂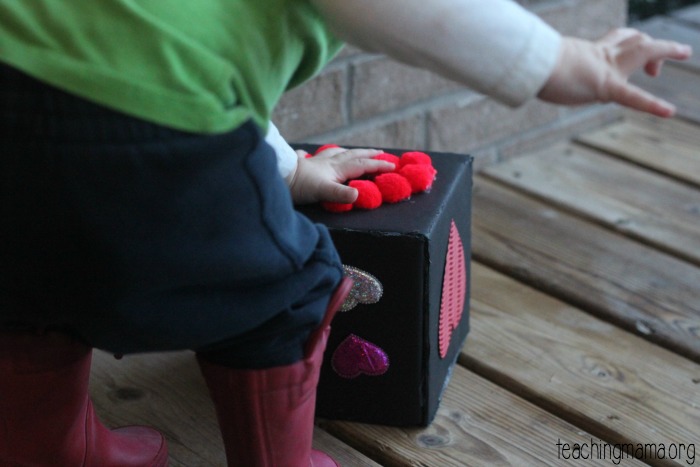 He thought the cube was pretty interesting!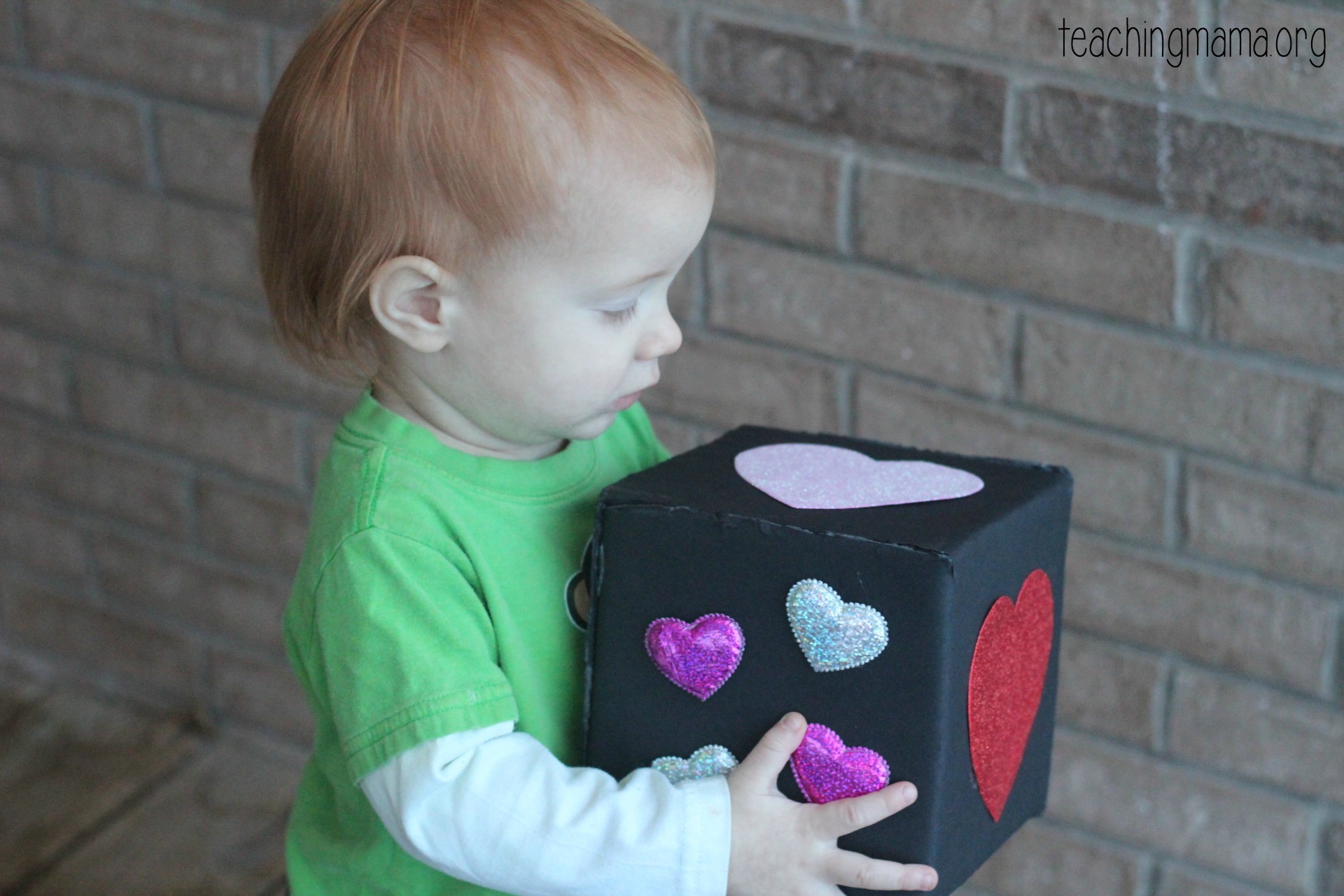 This cube is festive for Valentine's Day, but also a great way to allow your little one to explore different textures. They can touch the hearts, hold the cube to look at the hearts, or even have fun rolling it around. 🙂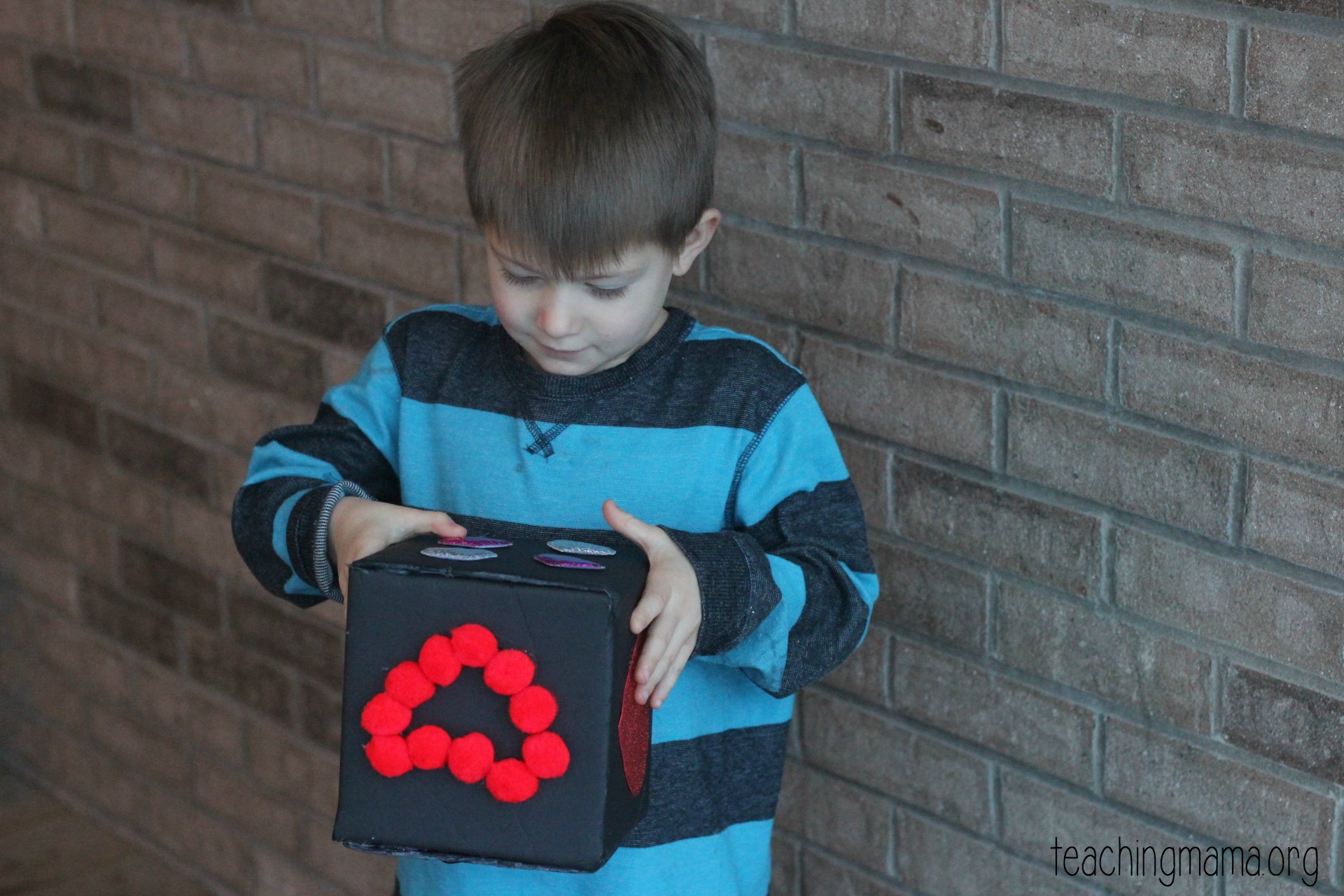 I love creating toys for my children and this one is definitely going in our toy room!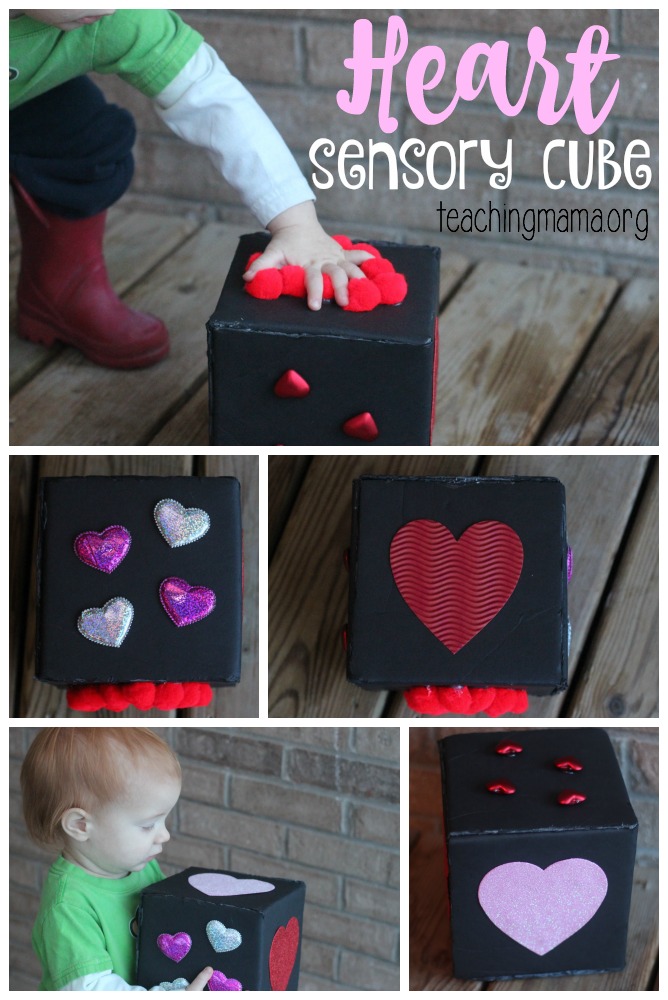 If you liked this activity, you'll want to check our other DIY sensory cube!