Toddlers are always hungry and they love to ask for snacks! If you've ever watched a toddler, I'm sure you get what I'm saying. While it's important to have 3 balanced meals a day for toddlers, it's also important to have healthy snacks available for toddlers. (And they can be helpful to avoid meltdowns in public, too!) So what do you feed those hungry toddlers? Well, today I'm sharing with you 50 toddler snack ideas, along with a printable list.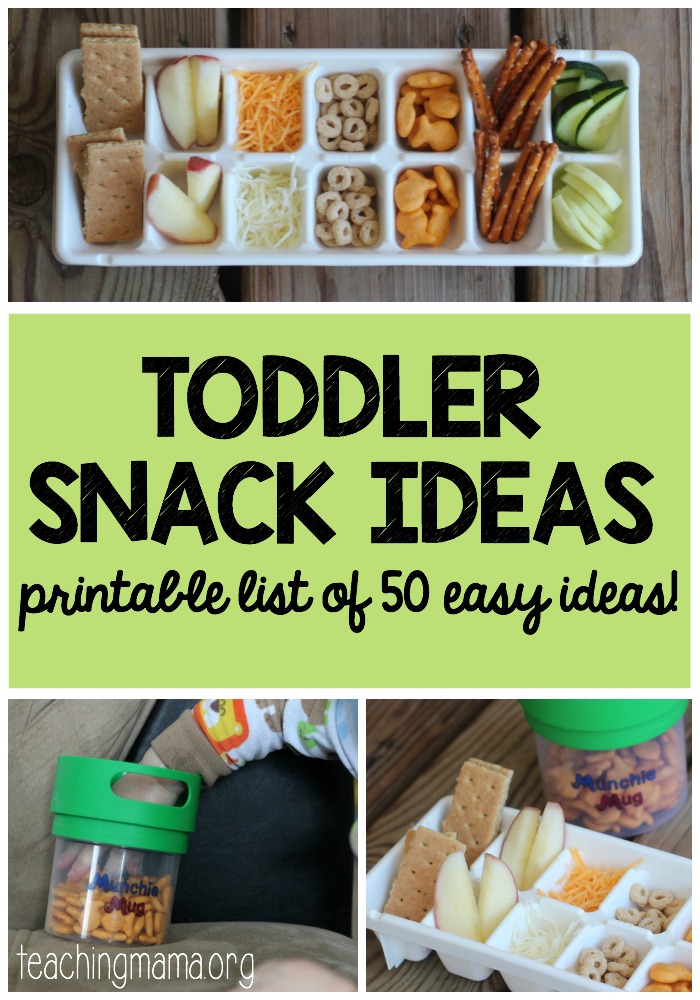 This post contains affiliate links. See my disclosure for more details.
My Favorite Toddler Snack Ideas:
Fruit:
Bananas
Apples
Strawberries
Blueberries
Raspberries
Blackberries
Peaches (sliced thin)
Fruit strips
Applesauce
Cut up grapes (length-wise)
Dried fruit
Avocados
Mandarin oranges
Kiwi
Melon
Smoothies (add in some spinach or other veggies!)
Vegetables:
Cucumbers (with or without the skin)
Crinkle-cut carrots
Cherry tomatoes (sliced in halves)
Edamame
Mini peppers
Spinach leaves
Sweet potatoes (baked & sliced up)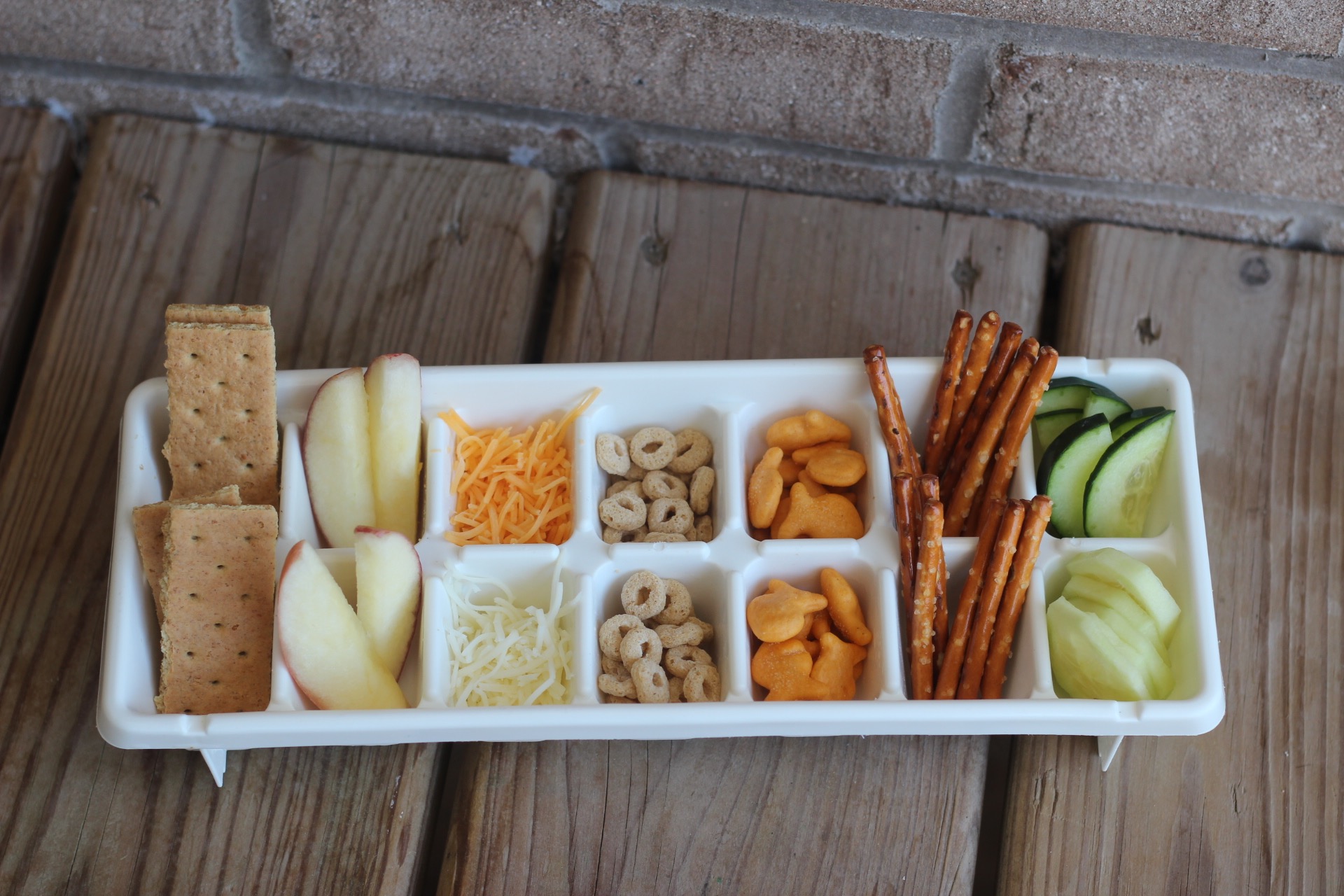 Dairy/Protein:
Cheese (cubes, shredded, slices)
Yogurt (my toddler loves greek yogurt)
Boiled eggs
Rolled-up deli meat
Grilled chicken (rotisserie chickens are great for this!)
Peanut butter/Almond butter
Cream cheese
Grains and Other Snacks:
Graham crackers
Rice cakes
Goldfish crackers or cheddar bunnies
Kix cereal
Veggie straws
Cheerios
Whole-grain crackers
Granola
Quesadillas
Pretzel sticks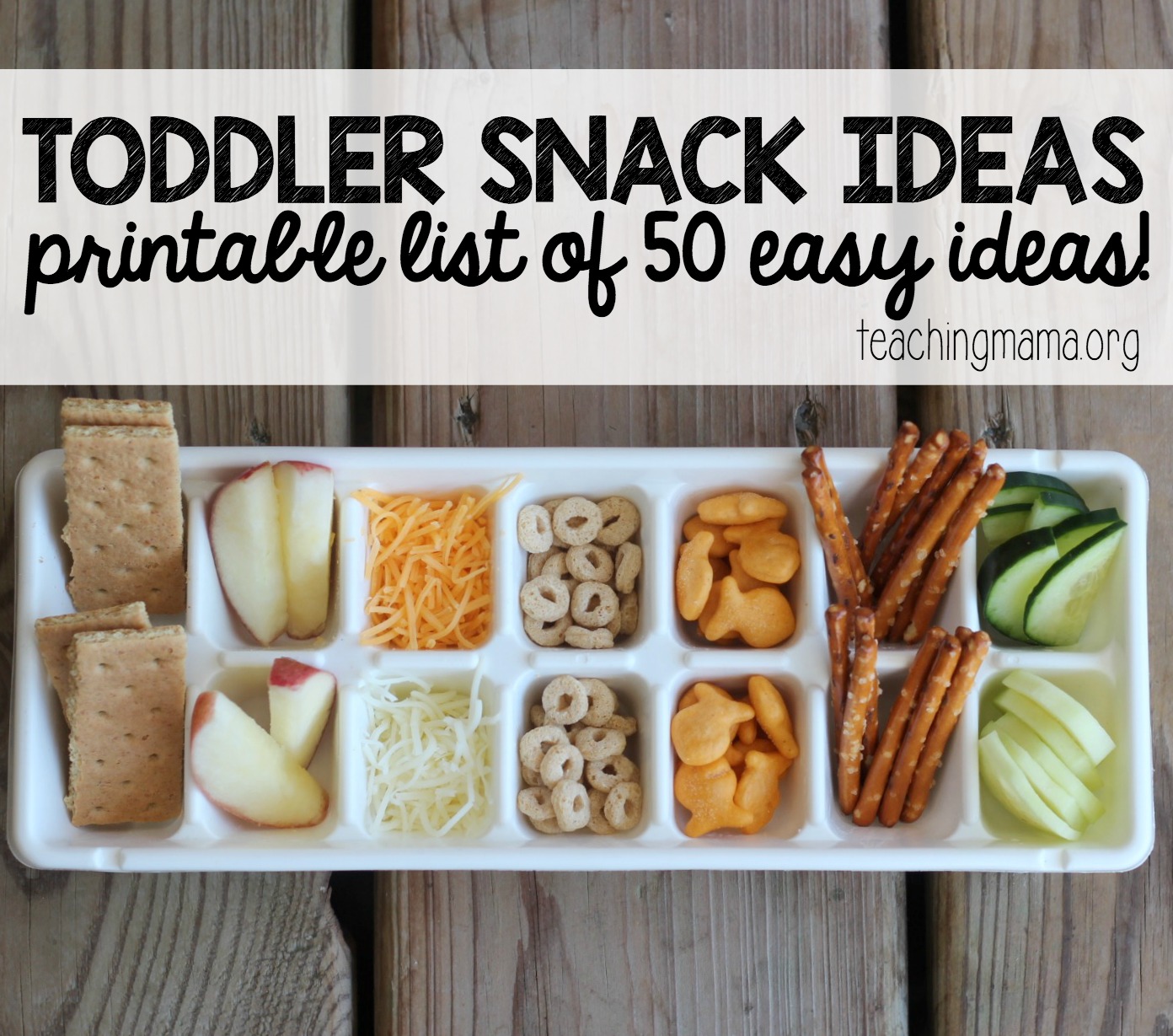 When you're preparing snacks, try to give your toddler a variety of shapes, textures, and tastes to help them expand their palate and help with their nutrition.
I love putting snacks in ice cube trays. It compartmentalizes the snacks and kids think it's really fun to eat this way! I also love using the Munchie Mug Snack Cup
. It's the perfect snack cup for at home or on-the-go! It holds a lot and it's easy for toddlers to get the snack WITHOUT spilling! I love the soft fabric on the top and it's very easy to clean.
My cute lil toddler really enjoys using the mug, too! It is awesome for the car!
If you have a toddler, you need this snack cup! We've tried a lot of snack cups and this is the best one that we've tried!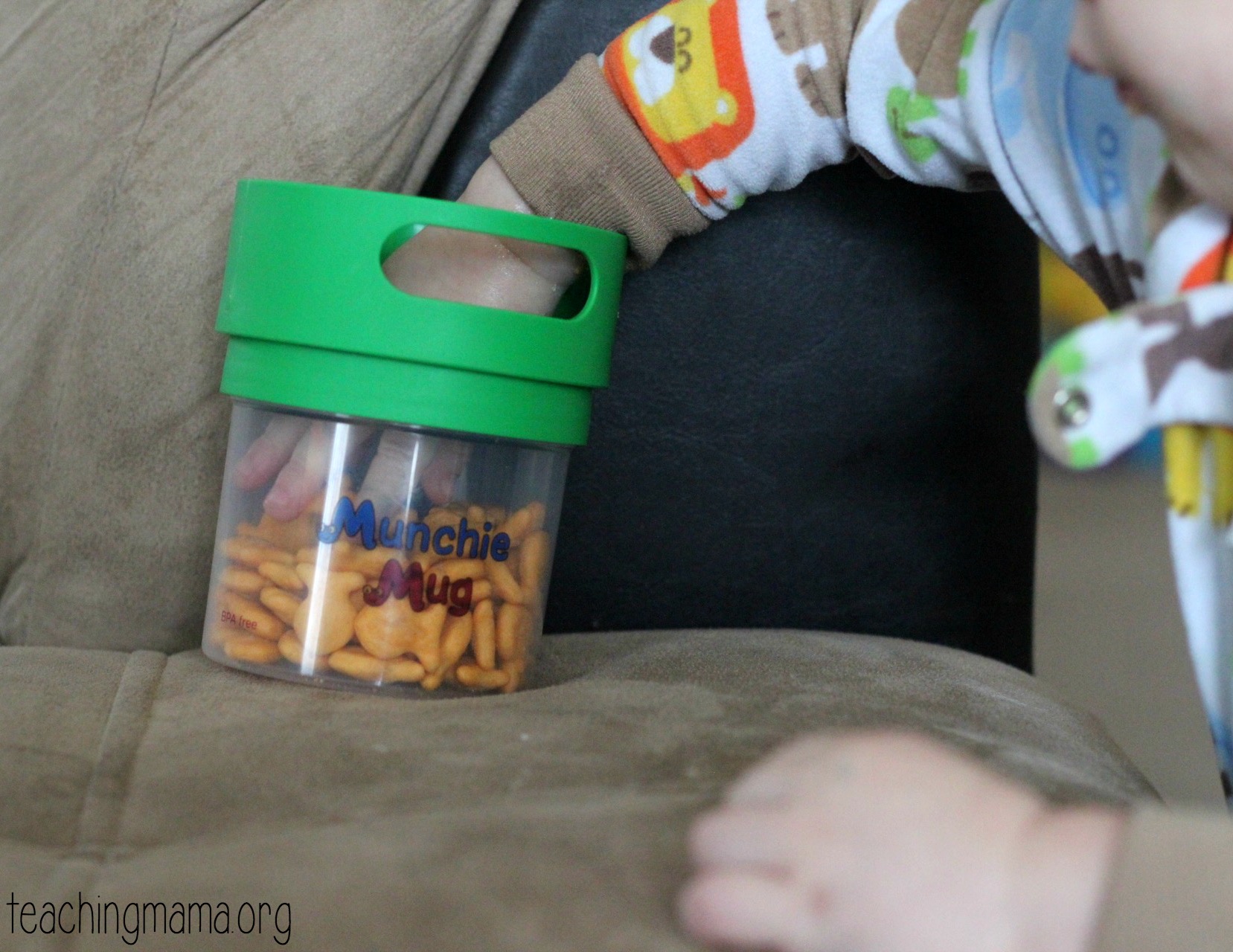 To download the snack list, click here —> Toddler Snack Ideas
What snacks would you add to this list?