Busy bags are a lifesaver and are great for keeping kids busy and quiet. We bring them along to appointments or get them out when we have quiet rest time at home. Today, I'm sharing 10 winter busy bag ideas that I think are fabulous and so fun for kids!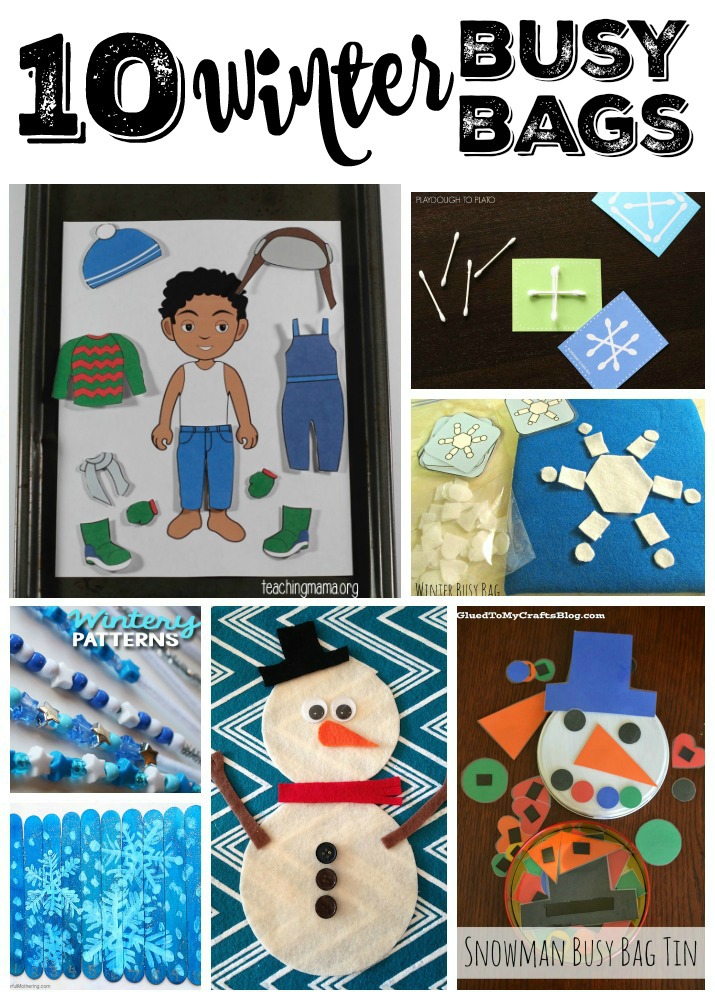 1. Teach kids the appropriate clothes to wear during winter with this Winter Clothes Dress Up busy bag.
2. Kids can make neat snowflake designs with this Snowflake Tracing Cards with Q-Tips busy bag.
3. Make neat Snowflake Patterns using pieces of white felt!
4. Practice making patterns with this Wintery Bead Patterns.
5. Create a really neat picture with this Snowflake Puzzle with Craft Sticks.
6. Design your own snowman with this Felt Snowman.
7. Make a neat magnetic snowman with this Snowman Busy Bag Tin
8. Do your kids like Frozen? Have them put together Frozen Puzzles, which is a free printable!
9. Practice math skills with this Counting Snowballs busy bag.
10. Trace snowflakes with craft sticks using these Snowflake Puzzles.
What other ideas do you have for busy bags? I'd love to hear your suggestions!