3 Sensory Activities Toddlers Will Love!
Toddlers are very busy (at least mine is!) and finding ways to keep them occupied can be a challenge. I realize I haven't shared very many toddler activities lately, so today I'm not just sharing 1 idea, but 3 sensory activities toddlers will love!!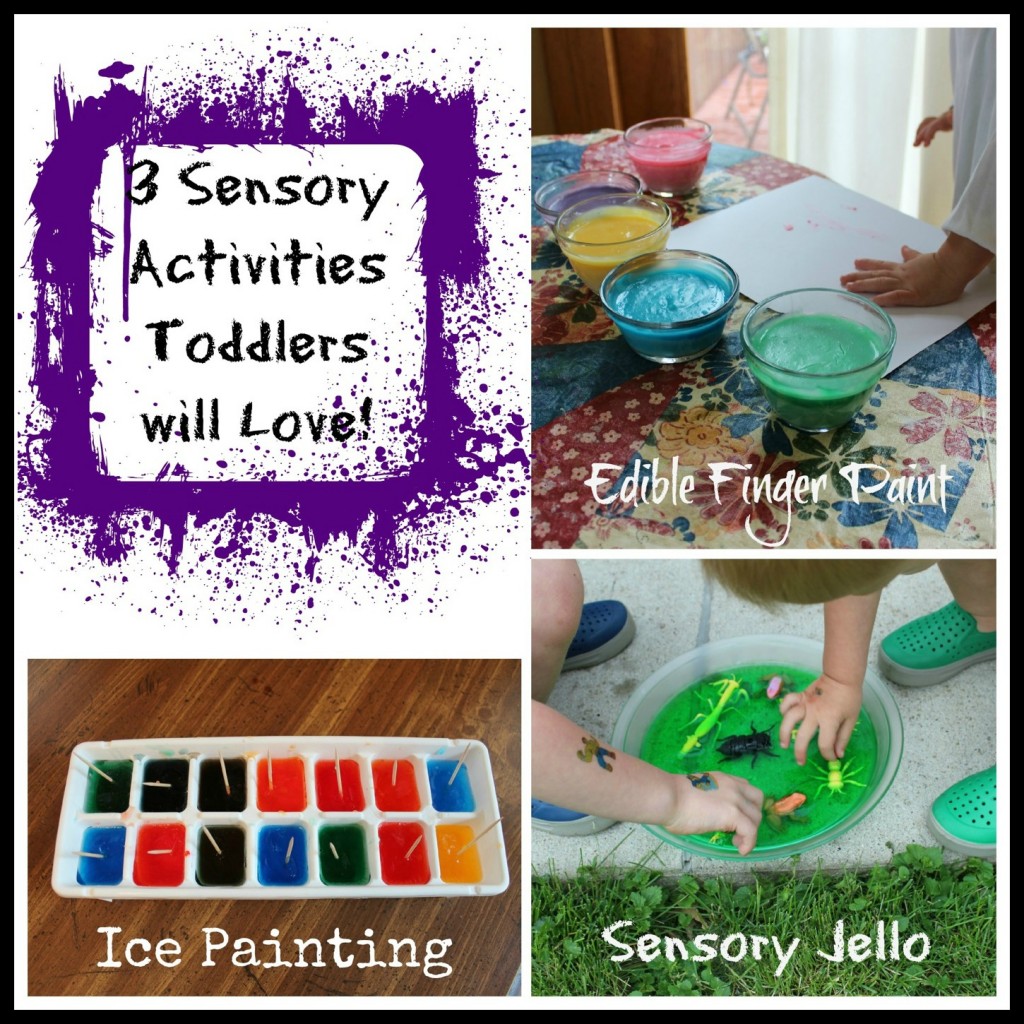 1. Edible Finger Paint
Here's an EASY recipe for making edible finger paint.
Pour 1 cup of cold water and 1 cup of flour into a pan. Gradually add 3 cups of boiling water to the mix. Stir over heat until it boils. Take off the heat and let it cool. Then divide the mixture into bowls and add food coloring. Store in airtight container.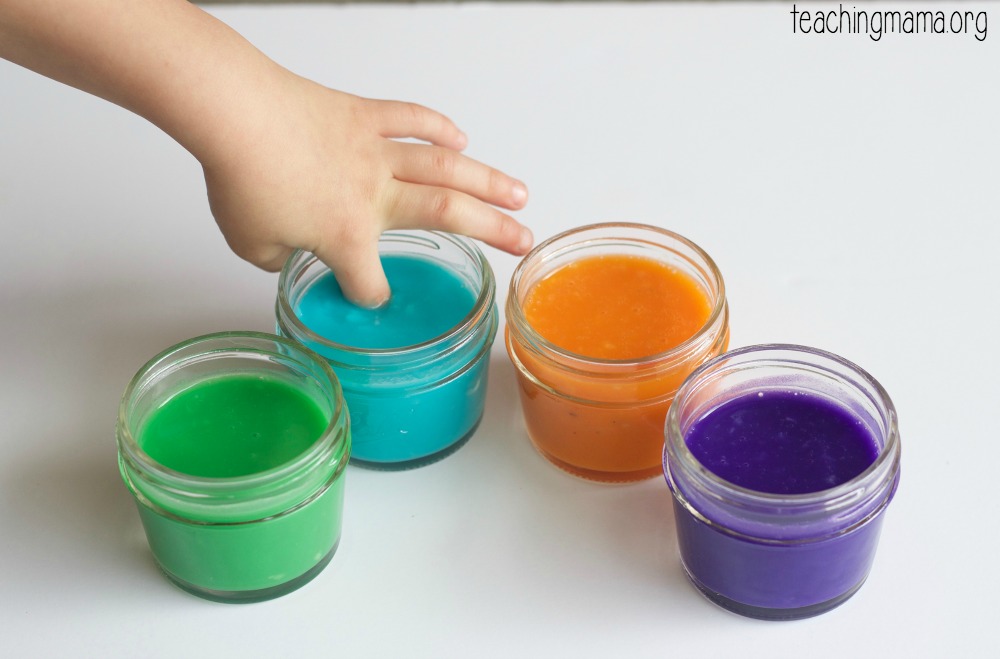 Then let your toddler explore and play! Mine was a bit shy at first, but then he got into it. (The food coloring may stain clothes, so I suggest wearing a paint shirt. Also, the pic above is a more recent photo of the finger paint. Still the same recipe!)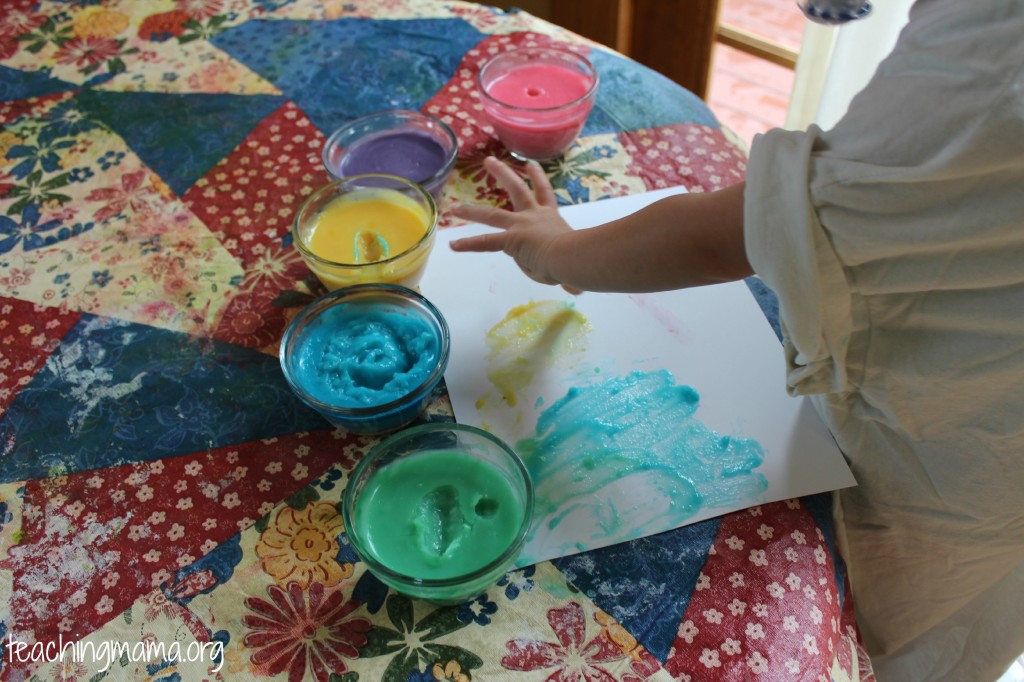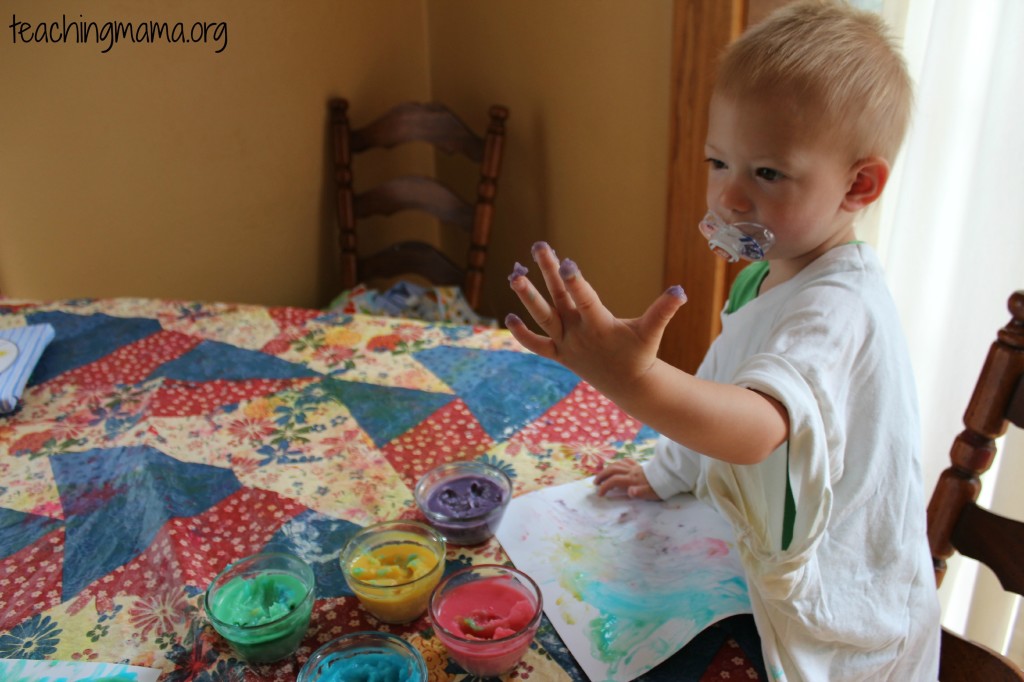 2. Sensory Jello
This activity is easy. Just make jello according to the directions and let kids play in it! I put plastic bugs and frogs in our jello before letting it gel in the fridge. The kids loved pulling the bugs off and rinsing them off in the water bucket. They also enjoyed feeling the squishy jello!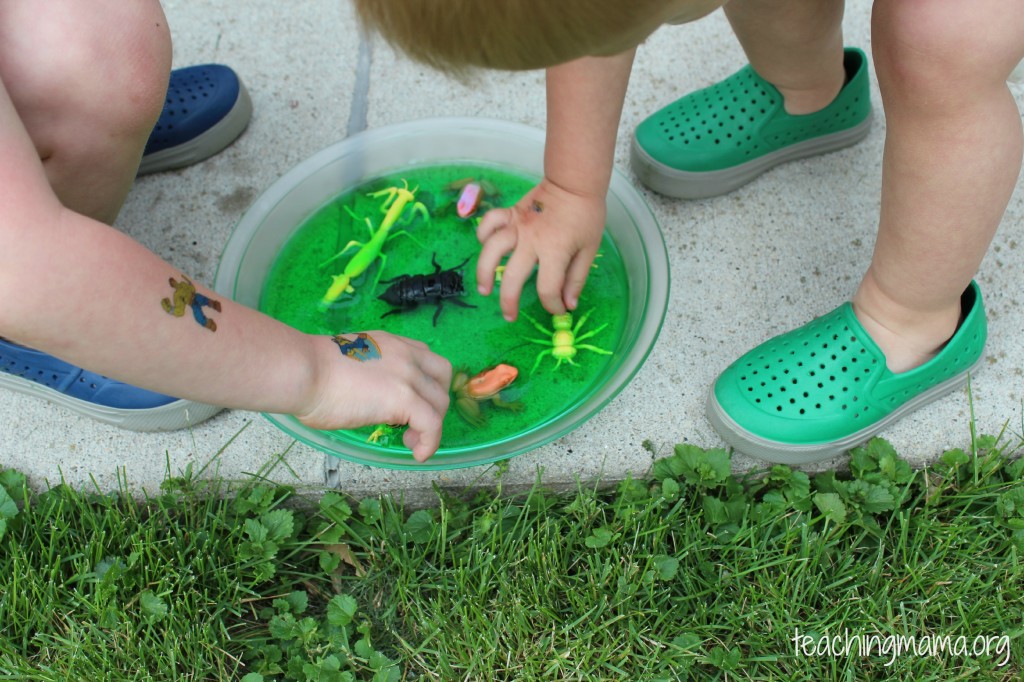 3. Ice Painting
This activity was a huge hit at our house! To set this up, just fill an ice cube tray with water and stir in food coloring. Put in the freezer. About 30 minutes later, stick toothpicks or popsicle sticks in each ice cube. When it's frozen, let the kids paint with them! It looks like watercolor and my toddler loved feeling the cold ice.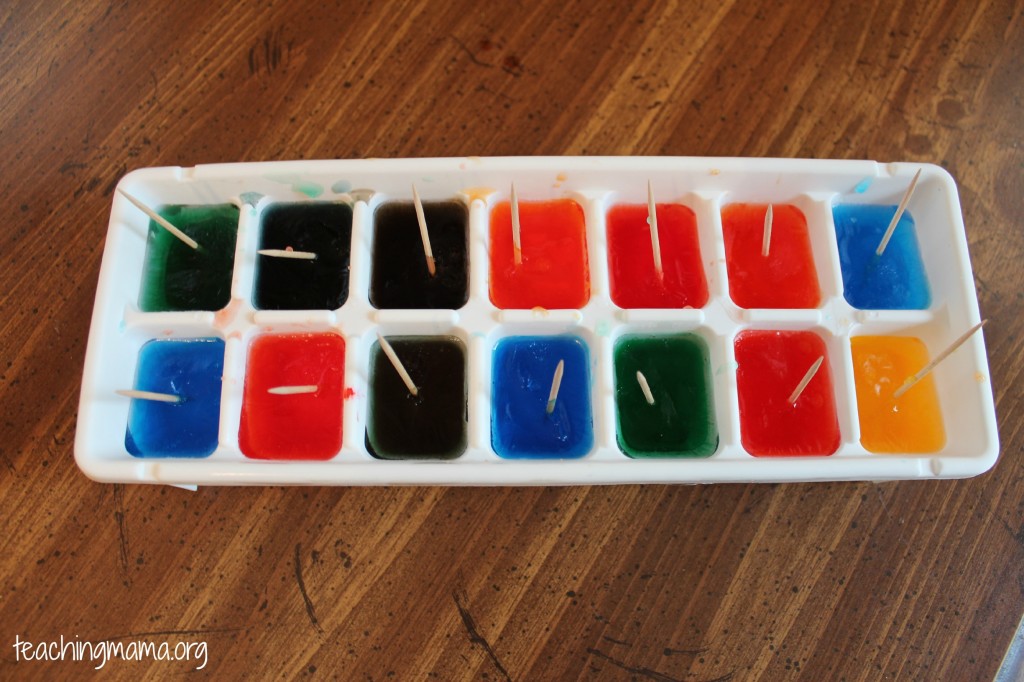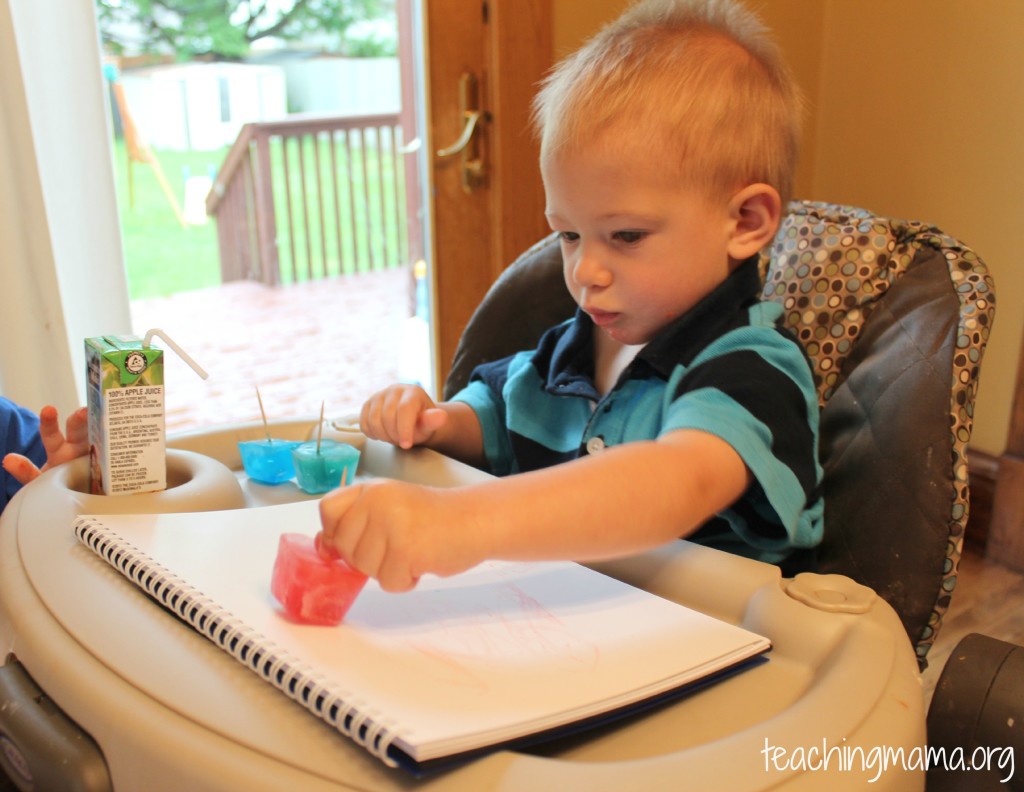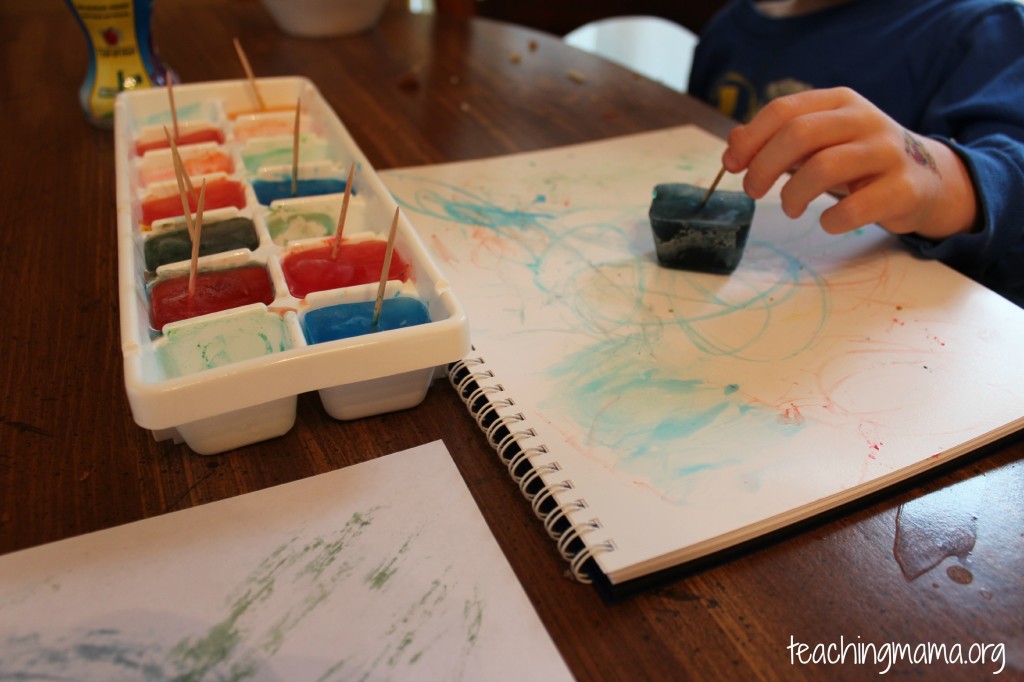 And just for fun…I'll share this hilarious pic of my toddler! There are many captions I could say for this picture.
Oh toddlers…they are so funny!