Colorful sand foam is a fun, messy sensory activity. When I first saw this activity here, I knew we had to try it out! Instead of using regular sand, we tried it with colorful craft sand. I loved seeing the colors!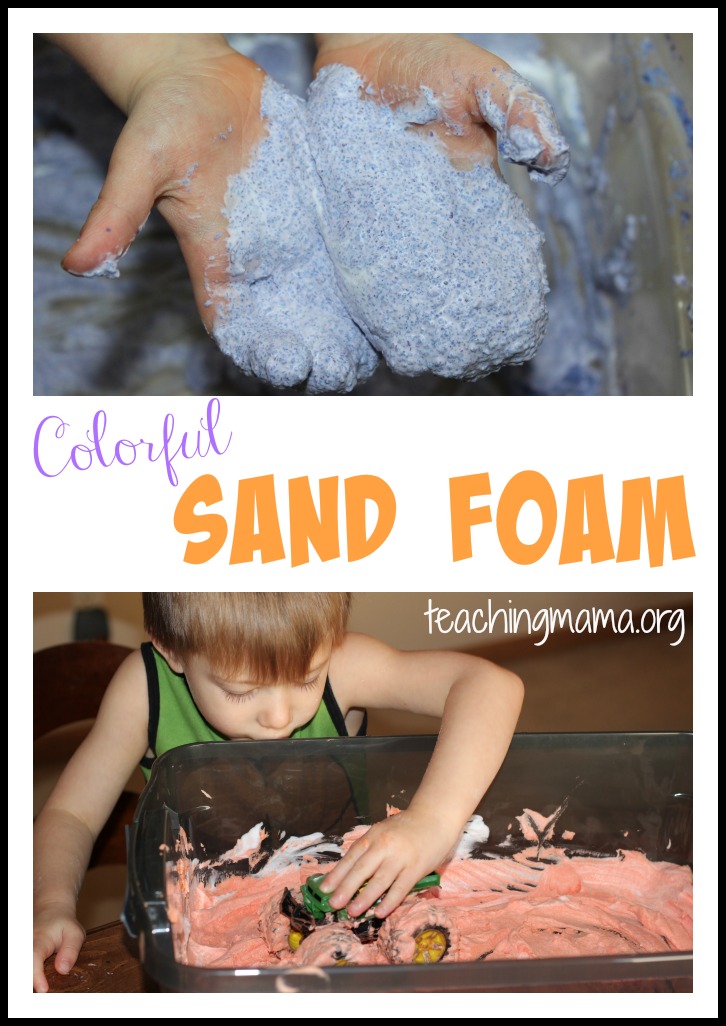 Here's what you need for this activity:
colorful craft sand
shaving cream
large container
To begin, pour the sand in the container. Then spray shaving cream in. Mix with a spoon until you get the consistency you like. The mixture will be foamy and soft, and will still feel grainy like an exfoliant.
Then have fun playing with it! This can be sticky on your hands, so you may want to have a bucket of water nearby to wash hands in.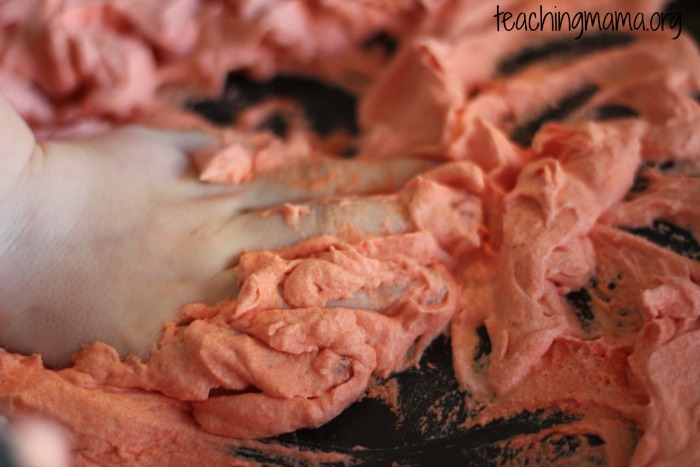 This was lots of fun! It was a bit messy, but messy play is important for kids! If you keep it contained in a plastic bin, then clean-up is easy. I recommend dumping the sand foam in the trash and not the sink.
This was day 7 of the 31 Days of Play Series. To see all the play ideas, visit here. Happy Playing!