Do you get snow where you live? We just got our first snow of winter a few days ago and my kids are loving it! However, we only got one inch of snow and it's frigid outside, so we haven't been playing in it! But we have been playing with my new snow slime recipe! This is such an easy recipe and it's great for days when you need an indoor activity!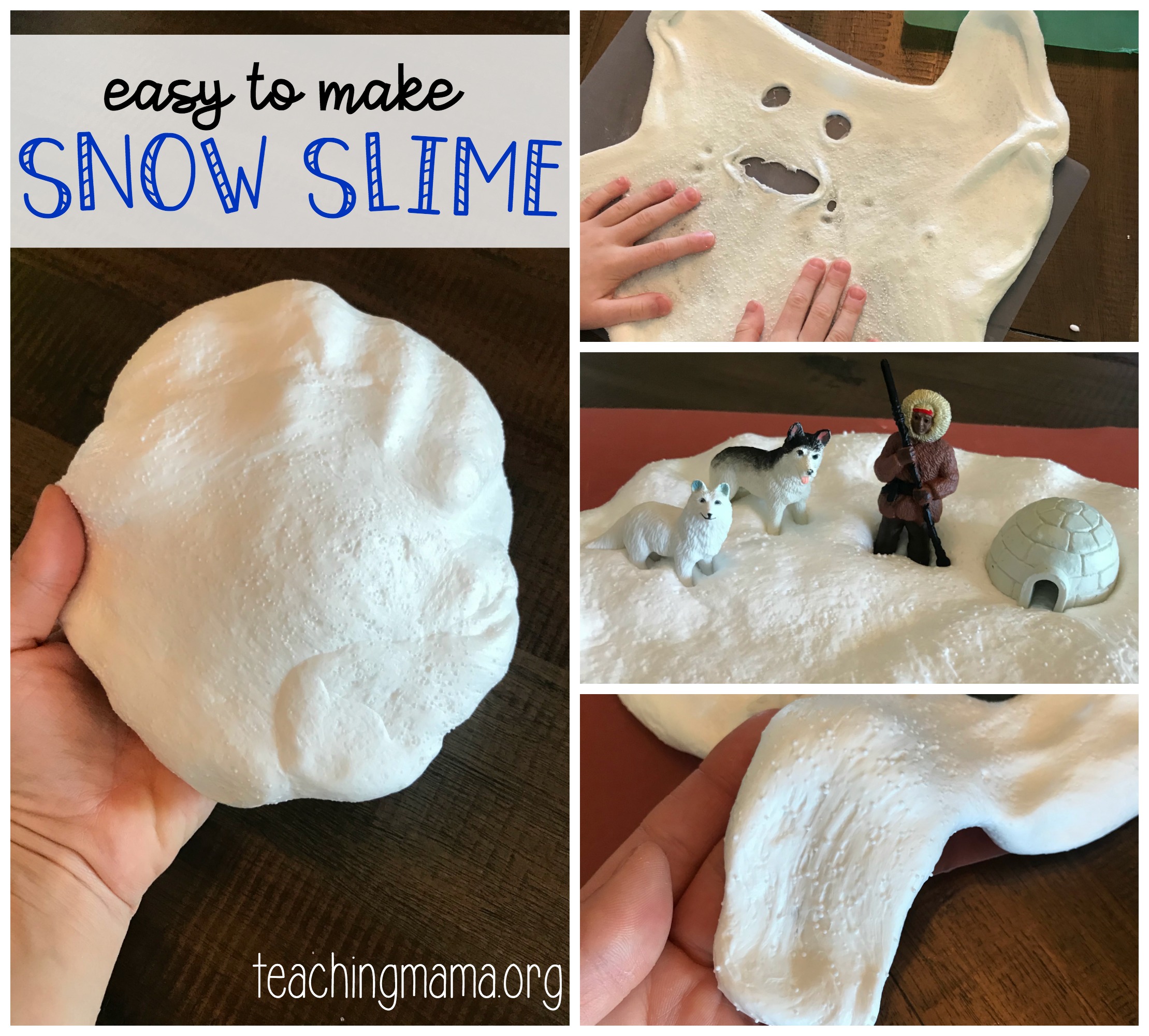 Here's what you need for snow slime:
3 cups shaving cream
1/2 teaspoon baking soda
1/2 cup white glue
1/2 cup Poly-Fil micro beads
1-2 tablespoons saline solution
mixing bowl
spatula
mat
plastic animals to play with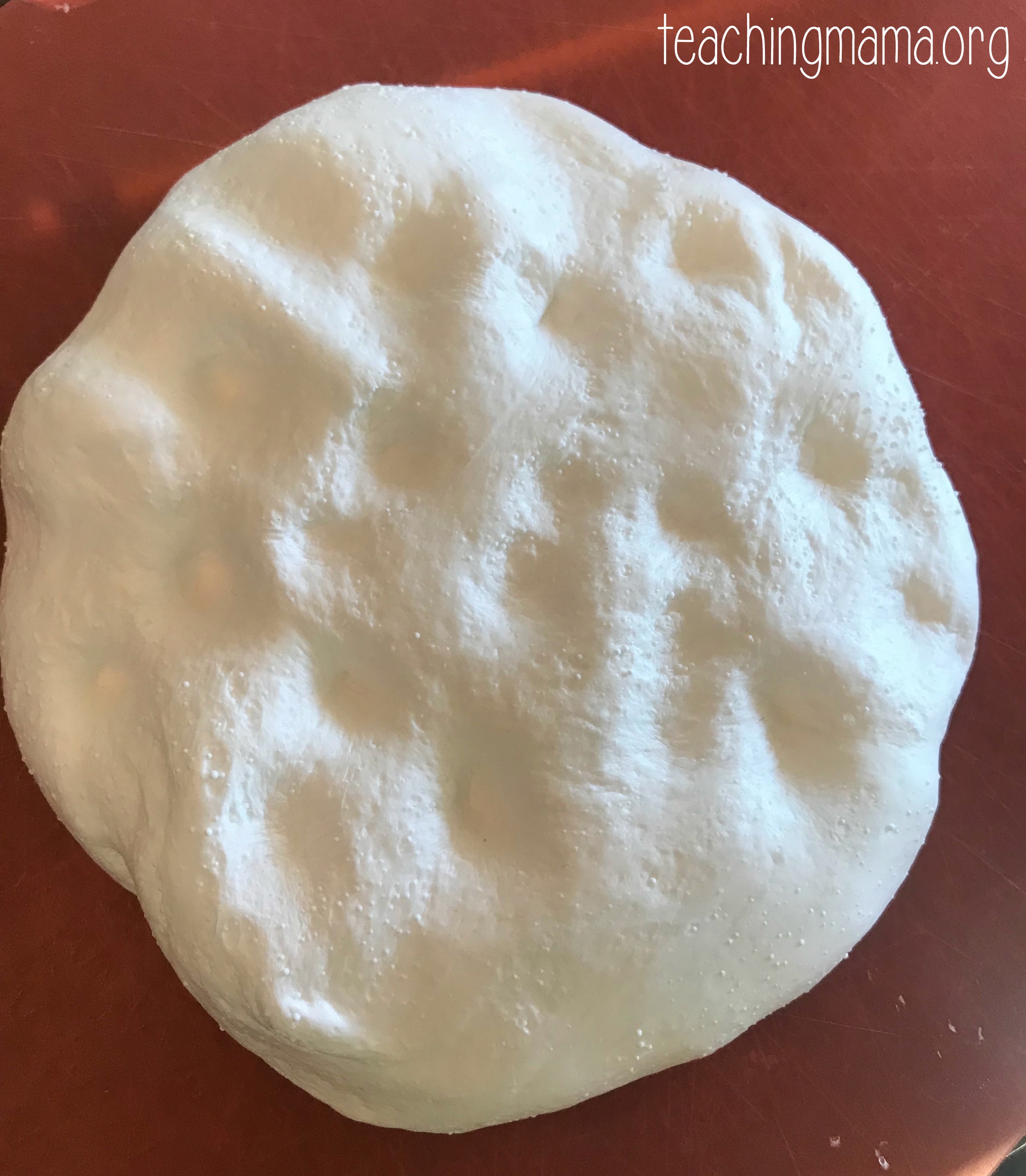 Here's how to make snow slime:
Pour three cups of shaving cream into a mixing bowl.
Add 1/2 teaspoon of baking soda and 1/2 cup glue. Mix together.
Stir in 1/2 cup of foam micro beads. This doesn't need to be exact, but I found a half cup worked well.
Add 1 tablespoon of saline solution into the mix. Stir and watch the mixture turn to slime! (We call this ingredient the "magic water"!)
Pour a little bit of saline solution onto a mat, such as a cutting board. Place a little saline solution onto your hands and then knead the solution until it's no longer sticky.
Then invite your child to play with the slime!
We added animals to the slime and had fun with imaginary play.
After playing, you can store the slime in a sealed container for a few days.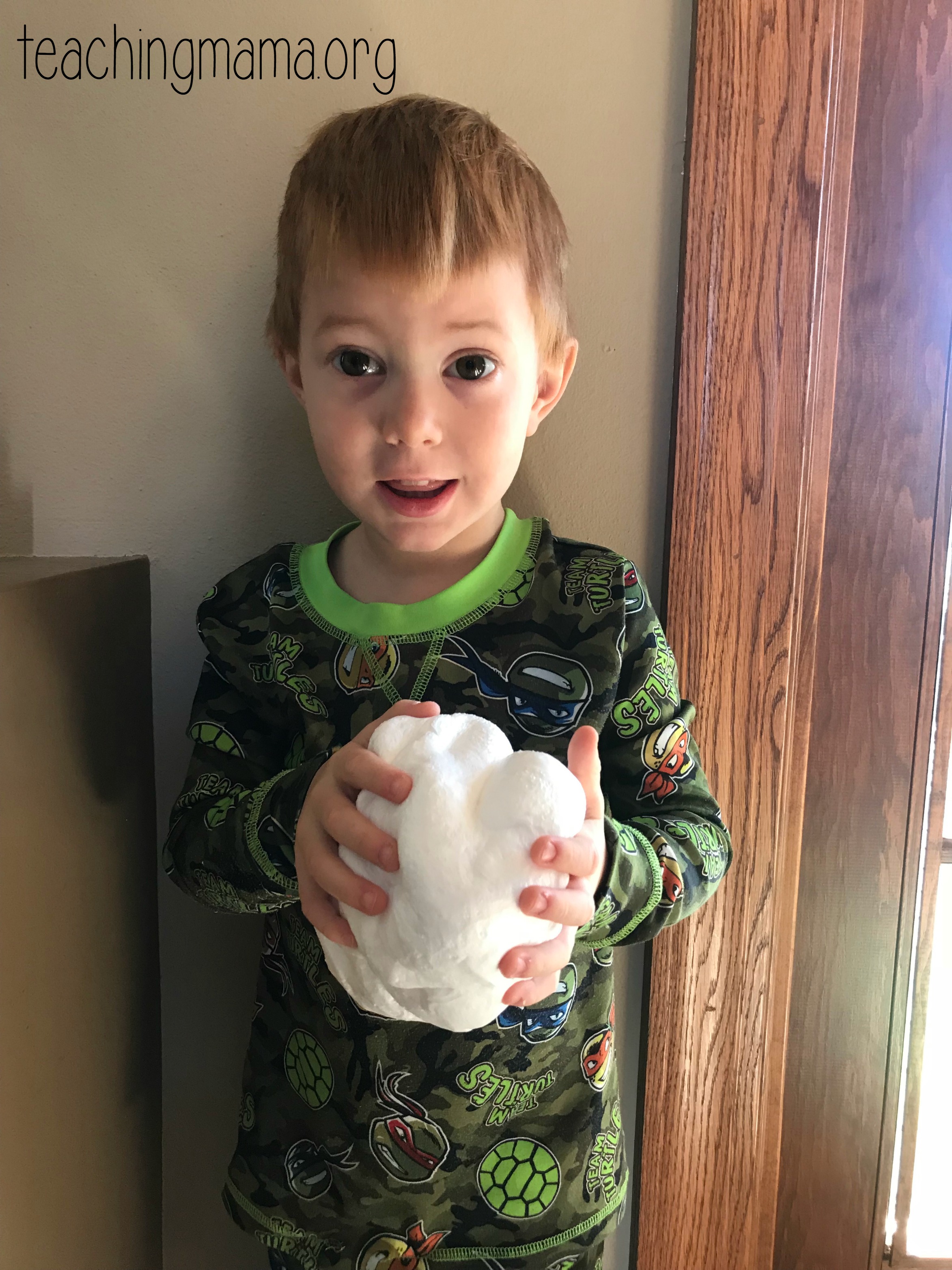 How to Play with Snow Slime
We LOVE this stuff! All three of my boys had fun playing with it! It's squishy, slimy, and has a unique texture to it! It's slightly bumpy from the micro beads, but I think it feels great! This would be a fantastic sensory play activity for kids.
Granted, this isn't slime made from snow, but it's a fun replica. No it isn't cold, but it's fun to form it into a snow ball or just make prints in the slime.
The micro beads stay in the slime and they almost feel like the texture of sand when you are playing with it.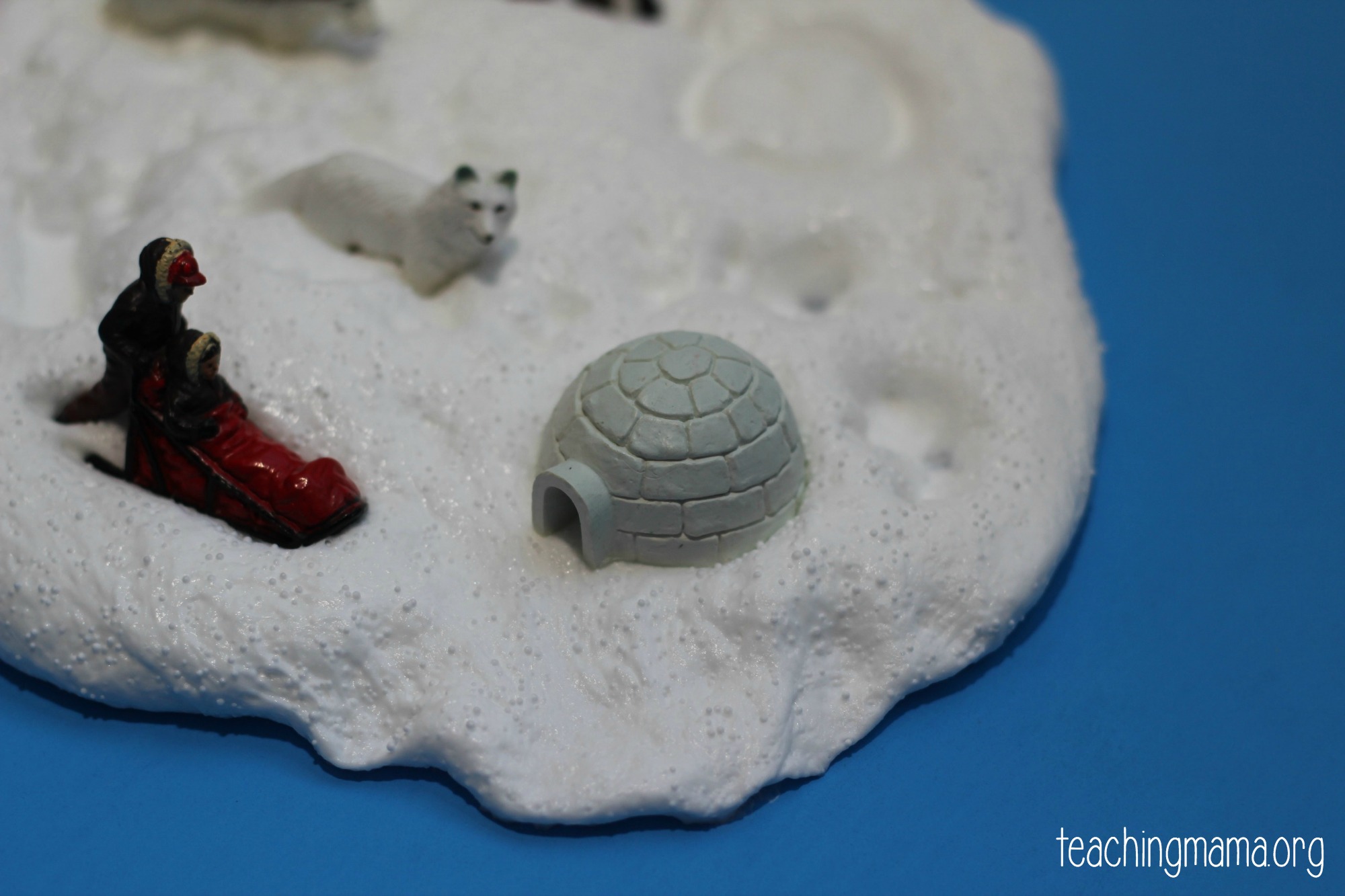 The boys even enjoyed making faces on the slime!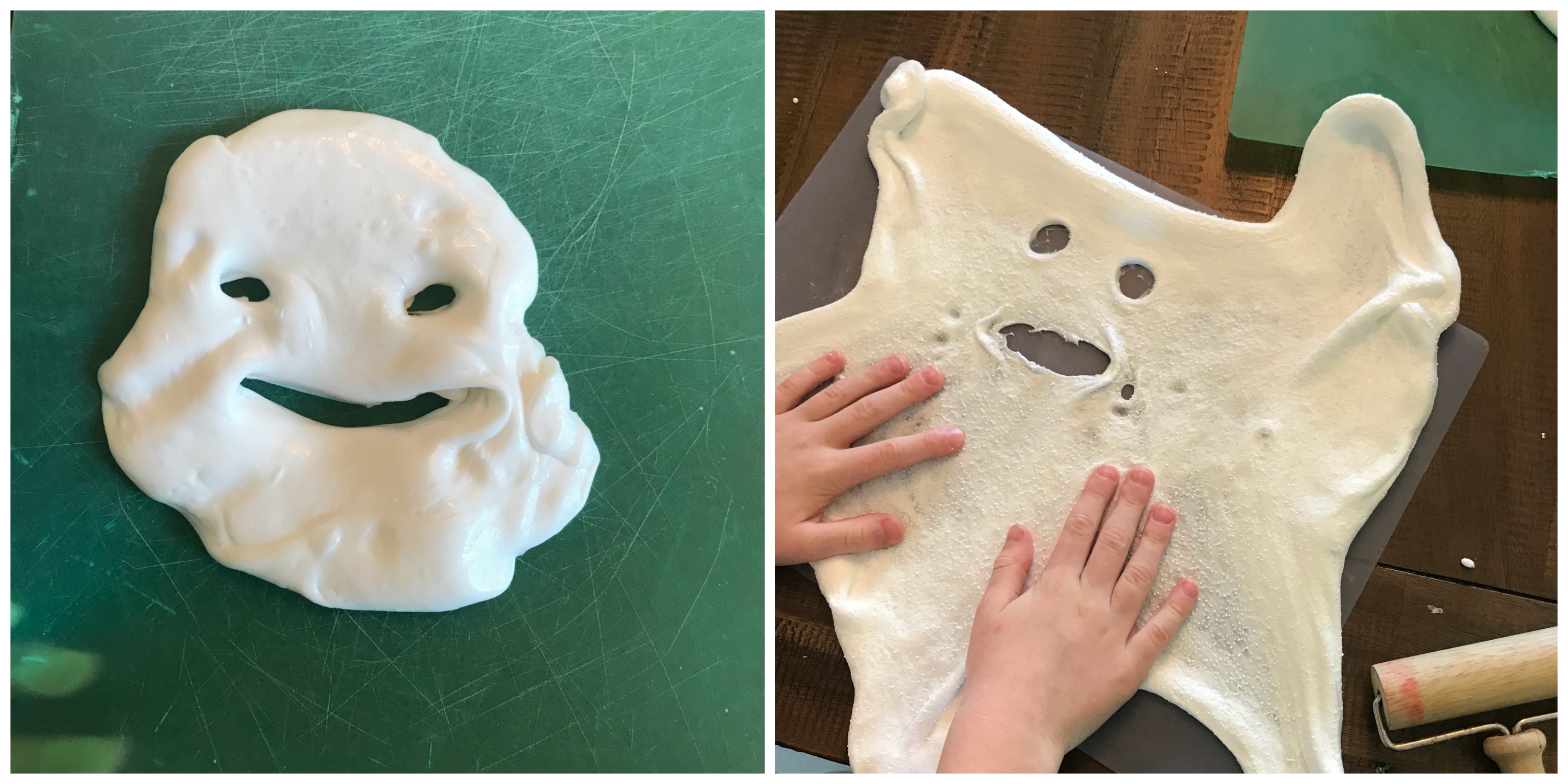 We also had fun playing with our little figurines and animals from our collection of Safari TOOBs.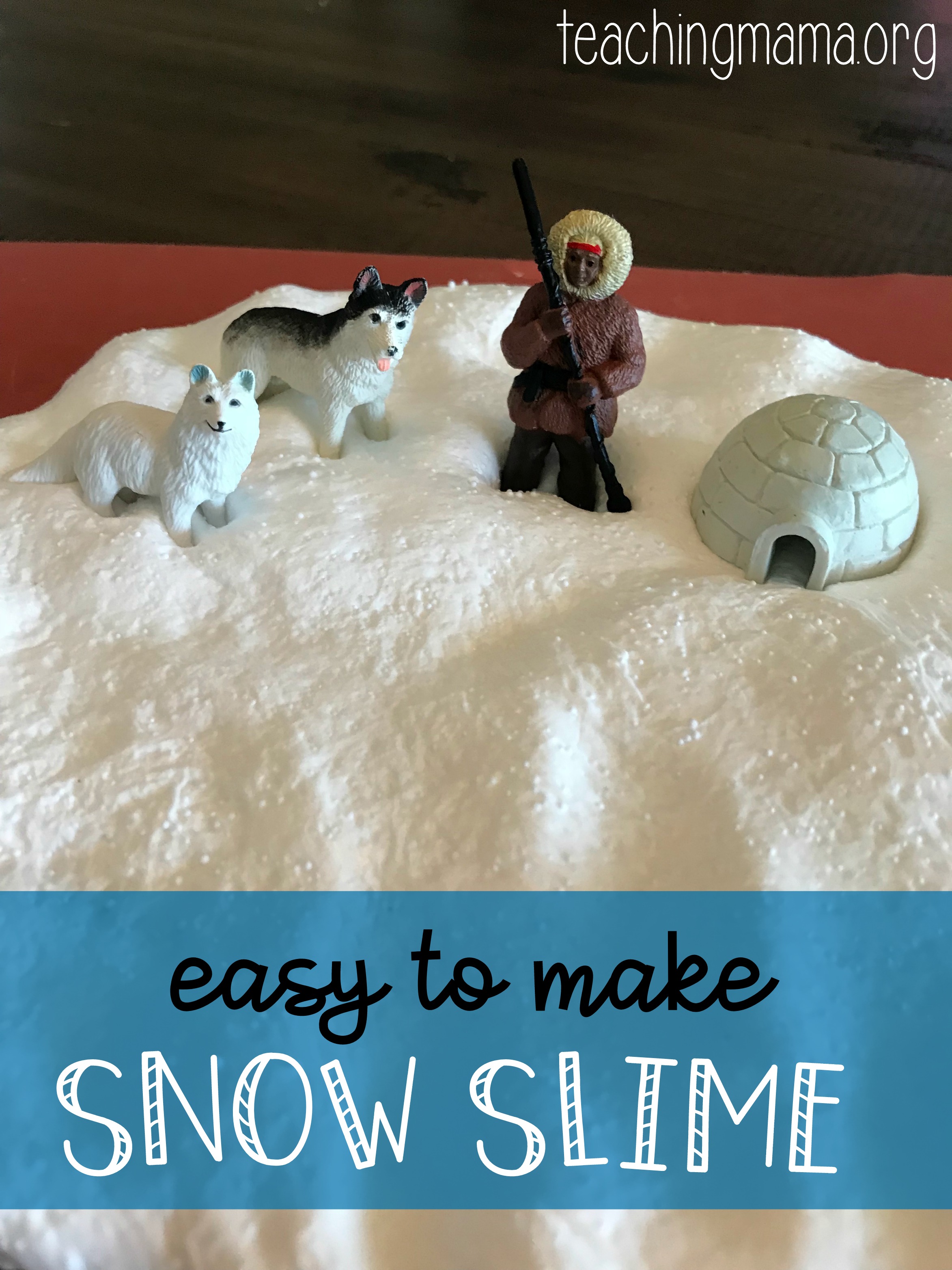 Check out how I made it here:
Hope you'll try out this snow slime!