Fall is almost here! I love to make sensory bottles and I realized I've made a new fall sensory bottle every year. This time I"m making a sensory bottle with confetti leaves. It's so pretty and pictures don't do it justice!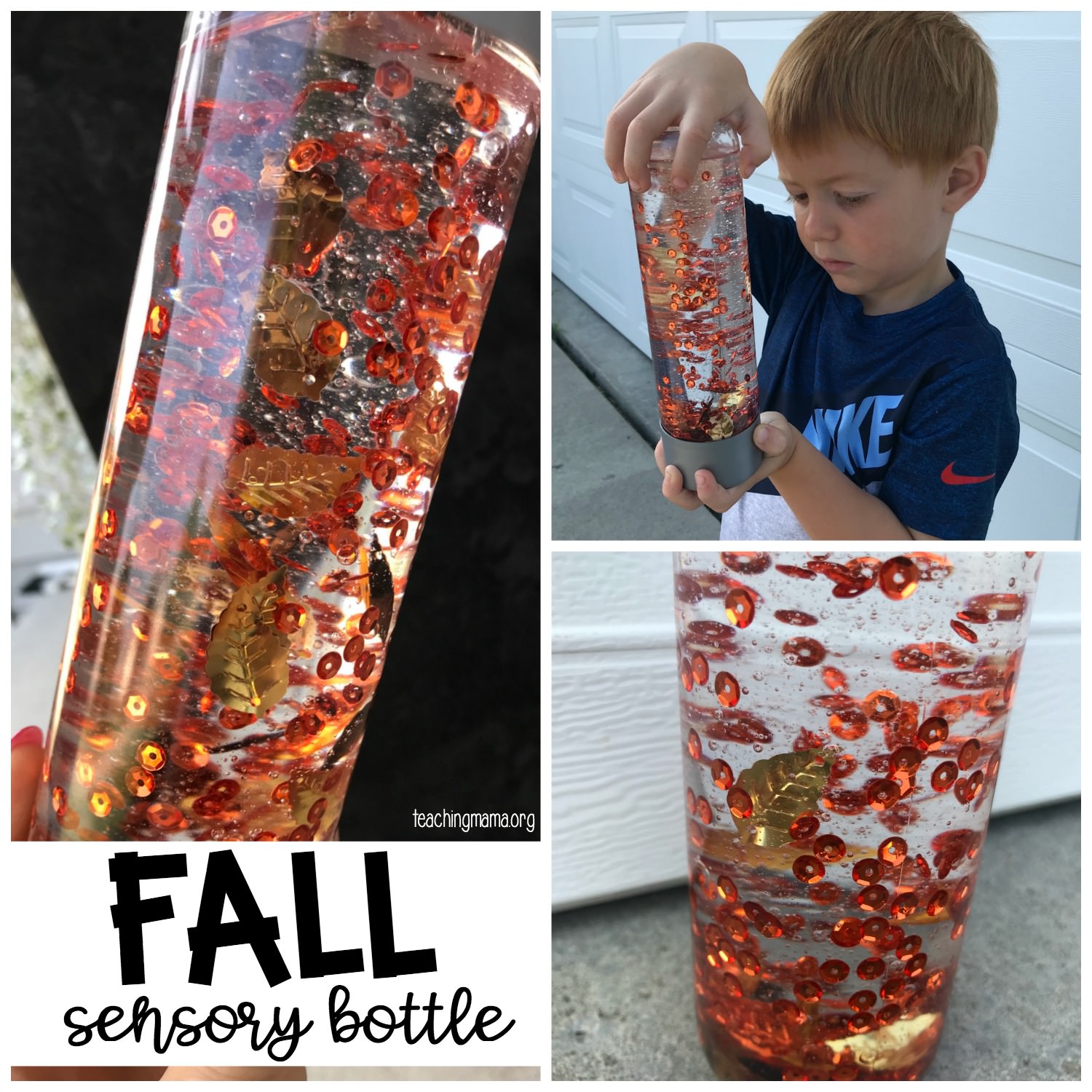 Disclosure: This post contains affiliate links to Amazon.
Here's what I used for this fall sensory bottle:
16 ounces of mineral oil (you can also find it at the dollar store!)
handful of confetti (orange circles and leaves – this is a similar one)
plastic VOSS water bottle
glue on the lid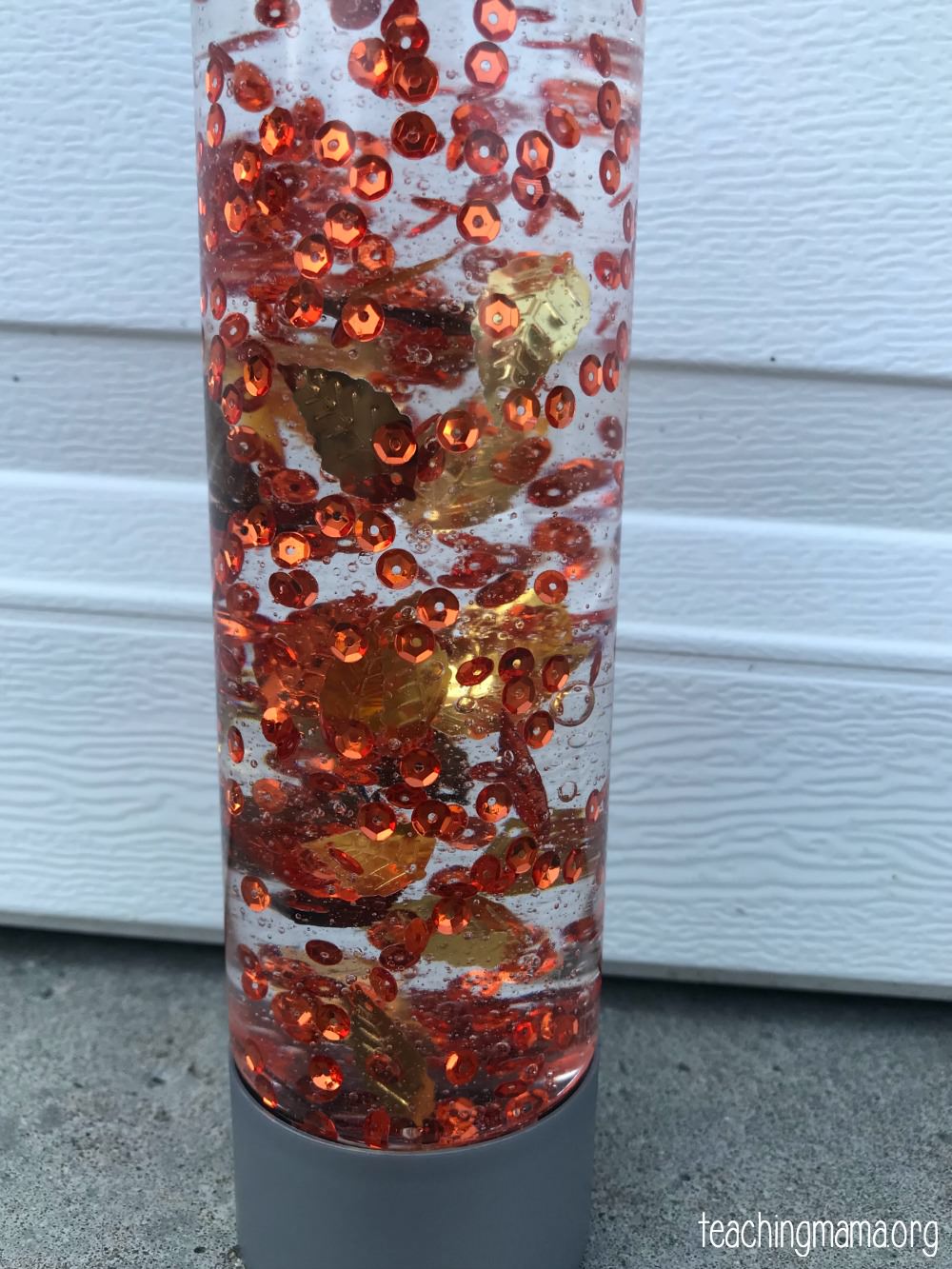 To make it, I filled the empty water bottle with mineral oil. Then we poured in the confetti. We glued the lid on by placing hot glue around the rim and then screwed the lid on.
Then we shook the bottle back and forth and watch the confetti swirl around. The mineral oil makes the confetti move around the bottle more slowly. We've used water and confetti before, but it makes it move really quickly.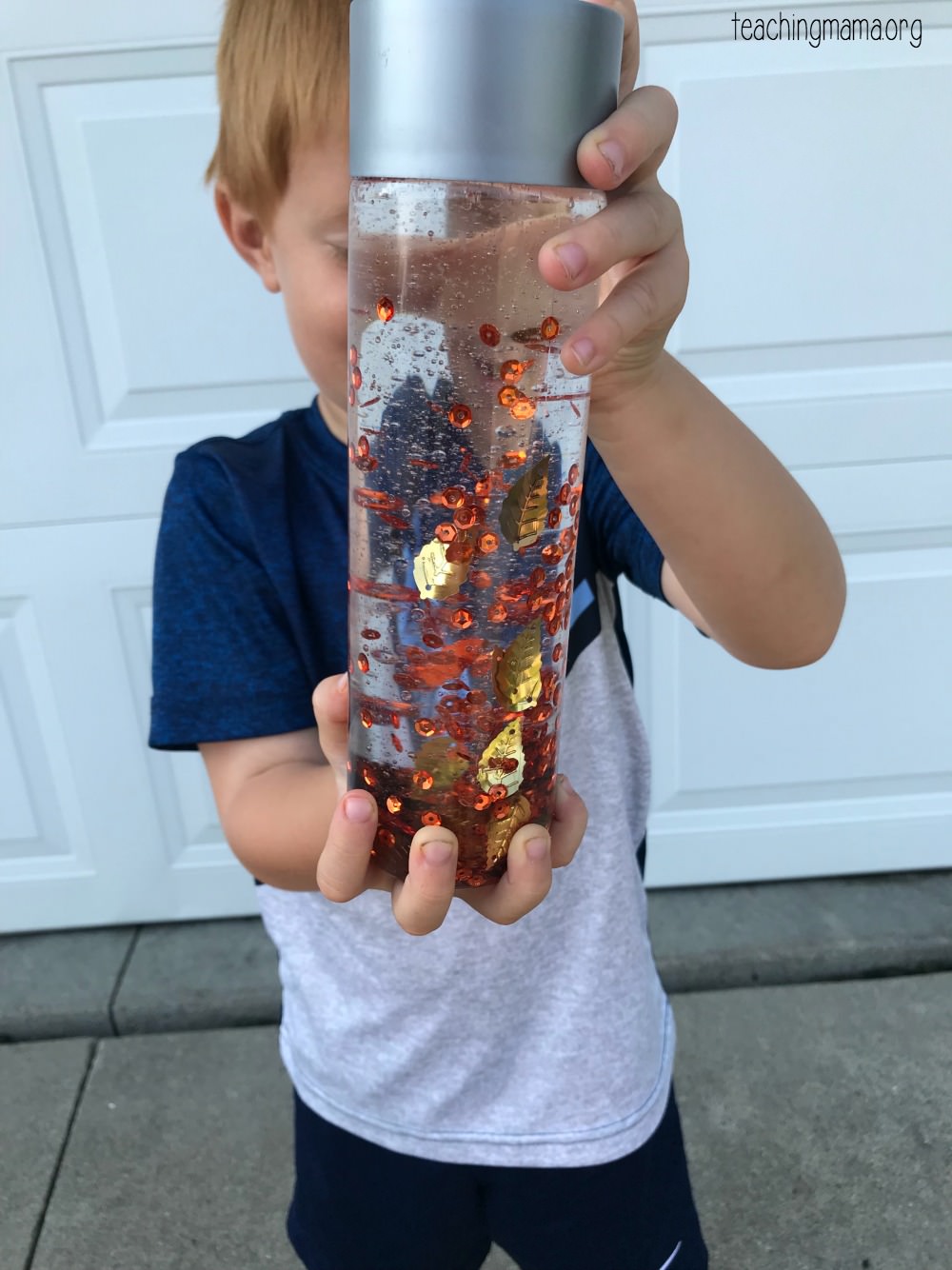 It's really mesmerizing to look at the bottle.
Sensory bottles are great for calming a child down, visual tracking, and language skills as they use words to describe what they see. I love this article from my friend about why sensory bottles, bins, and bags are important.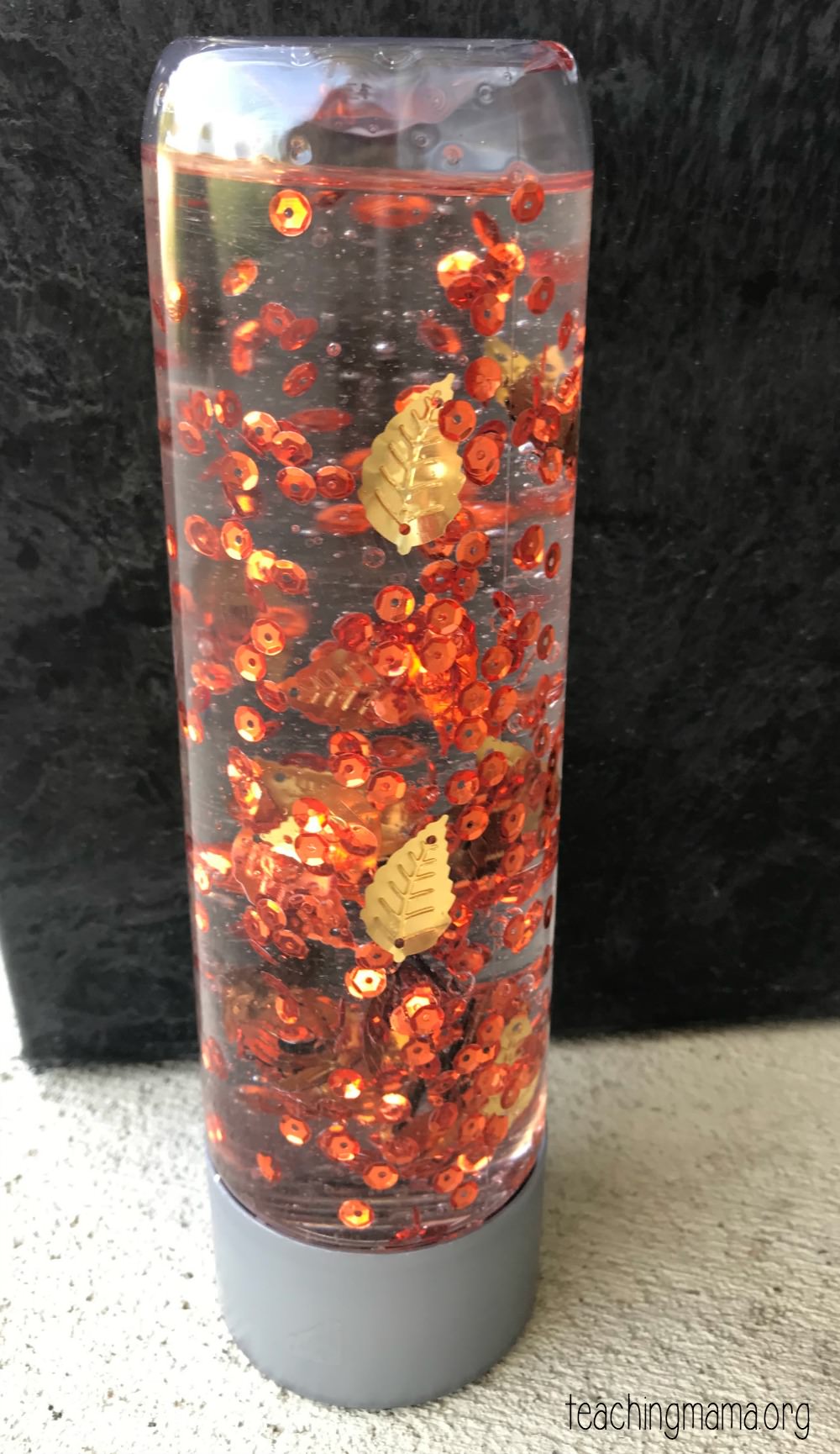 If you want to see more of our sensory bottles, just click here.