I'm so happy my favorite season is here! Everywhere I look, I see fall! The leaves are starting to change, the mums are out, there are pumpkins galore, and of course pumpkin spice everything! Today I want to share with you our fall sensory bottle we just made. It's very simple, but it's perfect for toddlers and preschoolers this fall.
This post contains affiliate links. See my disclosure for details.
This bottle reminds me of the leaves falling outside right now. It would be a great way to talk about the leaves falling with your child. 🙂
Here's what I put inside this fall sensory bottle:
8 oz. glycerin
water
fall glitter (you can use any kind! This one is from Michaels and the link is for similar ones on Amazon.)
water bottle (we used a Voss plastic water bottle)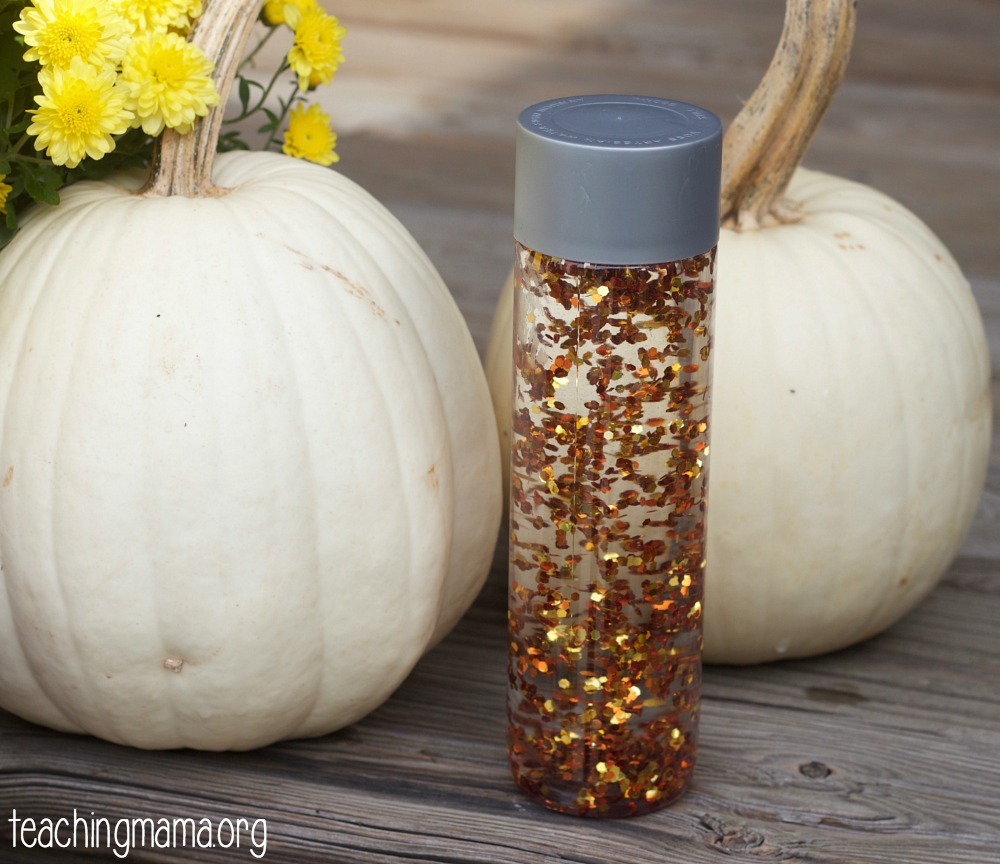 To make the bottle, I filled an empty water bottle with 8oz of glycerin and then filled the rest of the bottle with tap water. I used glycerin because it helps the glitter swirl around and fall down slowly. Then I poured in a generous amount of glitter. Lastly, I glued the lid on so my kids can't open it!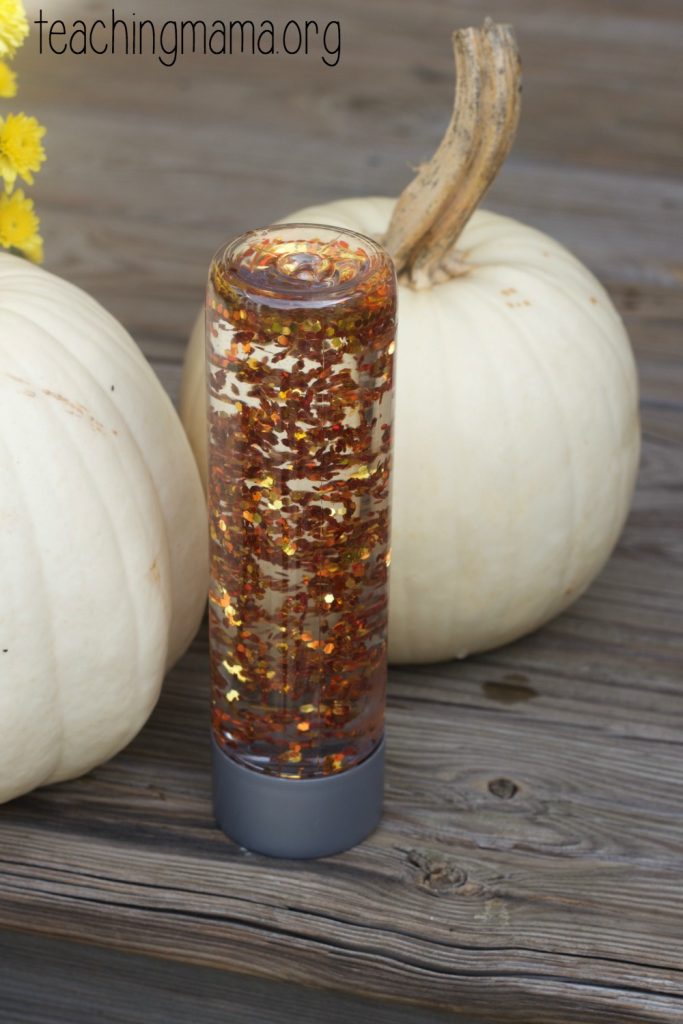 My boys loved looking at the bottle and shaking it! We really love sensory bottles and have a large collection of them!
Here are a few of my favorite fall sensory bottles.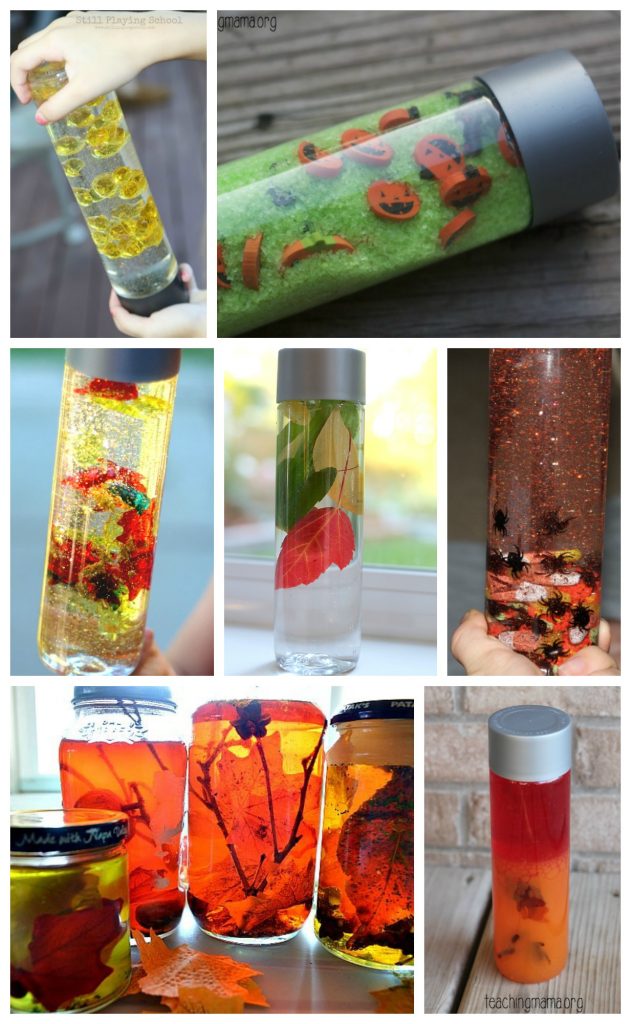 Windy Fall Leaves from Rhythms of Play
Nature Bottle from No Time for Flash Cards
Fall Sensory Jars from Kids Play Box
Acorn Sensory Bottle from Still Playing School
Glow-in-the-Dark Pumpkin Bottle
Happy Fall Y'all!