7 Gluten Free Play Recipes
It seems like gluten free options are everywhere these days. While some people are gluten free for health benefits, others have no choice. In fact, people with high sensitivities to gluten can have an allergic reactions just by touching it! Many of the play recipes on this site include flour, which means gluten free kiddos can't try them out. Today I'm sharing gluten free play recipes as a resource for those who are sensitive to gluten.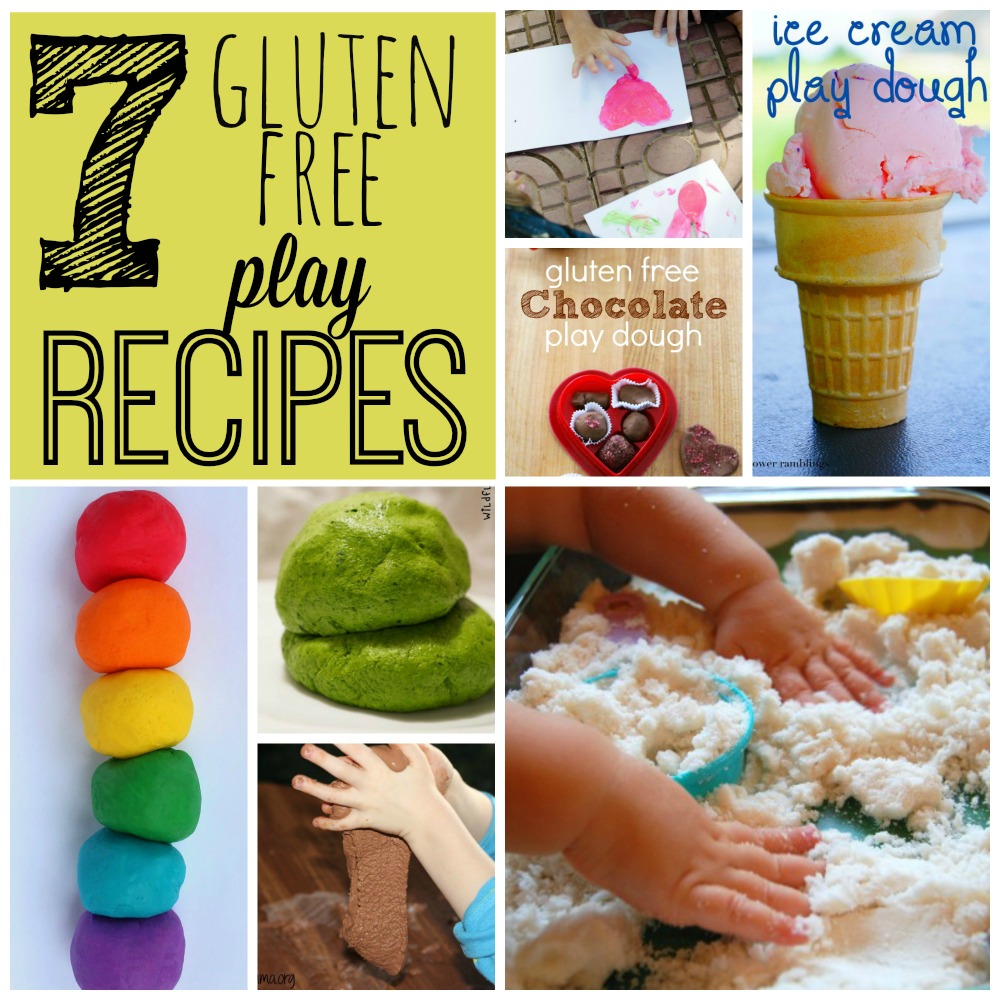 Easy Gluten Free Finger Paint by Pint-Sized Treasures
Gluten Free Chocolate Playdough by No Time for Flash Cards
Ice Cream Play Dough by Wildflower Ramblings
Edible Gluten Free Playdough by Fun at Home with Kids
Gluten Free Spinach Playdough by Wildflower Ramblings
Chocolate Oobleck by Teaching Mama
Gluten Free Cloud Dough by Tinkerlab
These are fantastic recipes for play and you definitely don't have to be gluten free to try these out! 🙂
I'd love to know…is your child gluten free? Do you have any other recipes for play to add?