Fall is HERE and I have a great sensory bin idea for you! This simple sensory bin is fun for kids and encourages learning through the senses and using dramatic play.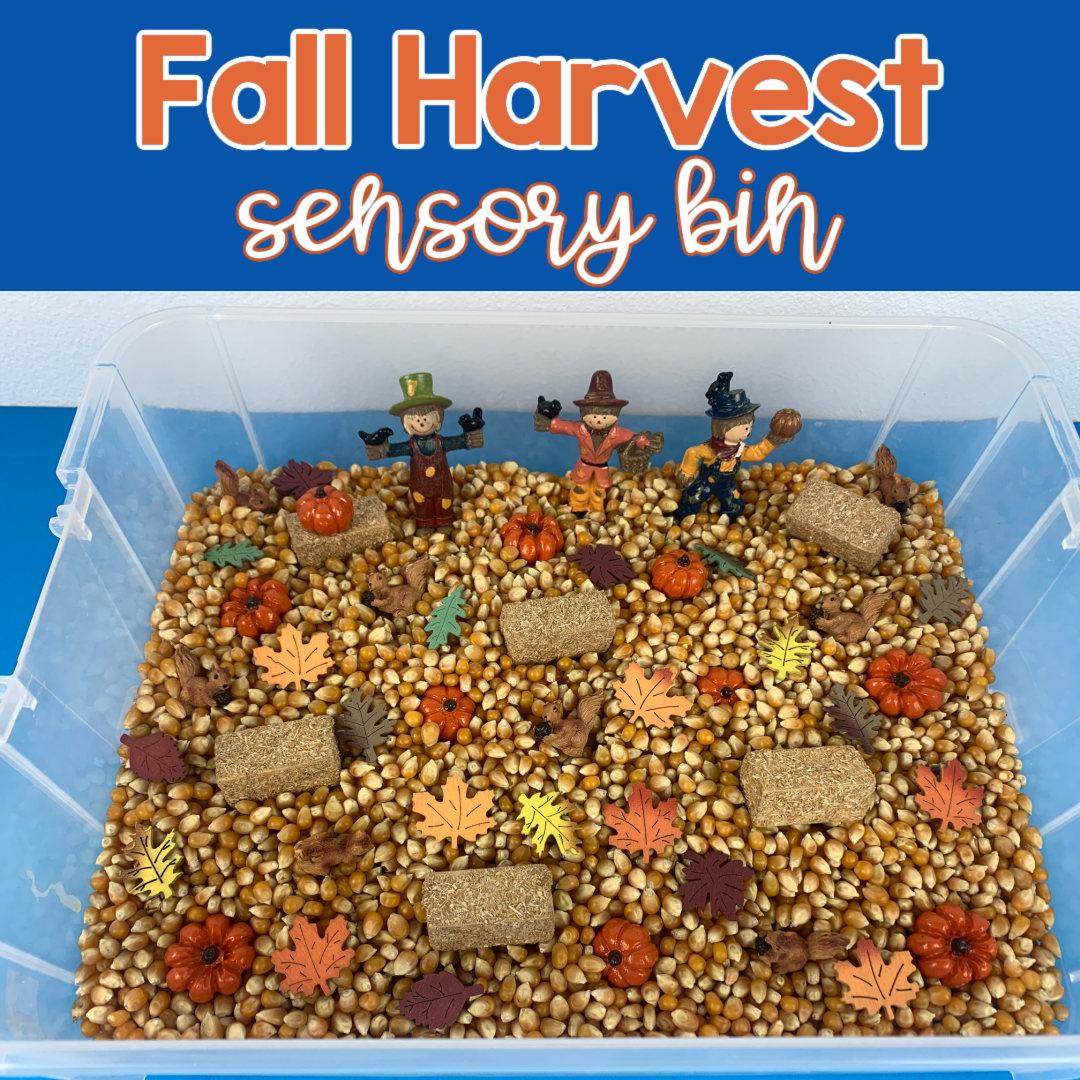 Materials for Fall Sensory Bin:
plastic bin
popcorn kernels (or another sensory base like dried corn, pom poms, rice, or dried beans)
mini hay bales (Hobby Lobby)
leaves (Hobby Lobby)
mini pumpkins (Hobby Lobby)
mini squirrels (Hobby Lobby)
scarecrow figurines (Hobby Lobby)
I love Hobby Lobby for sensory bin supplies. I always make sure to buy them on sale, too! These wooden leaves are adorable and would be great to use as a counting or sorting activity.
To put the sensory bin together, simply start by pouring the popcorn kernels into a plastic bin.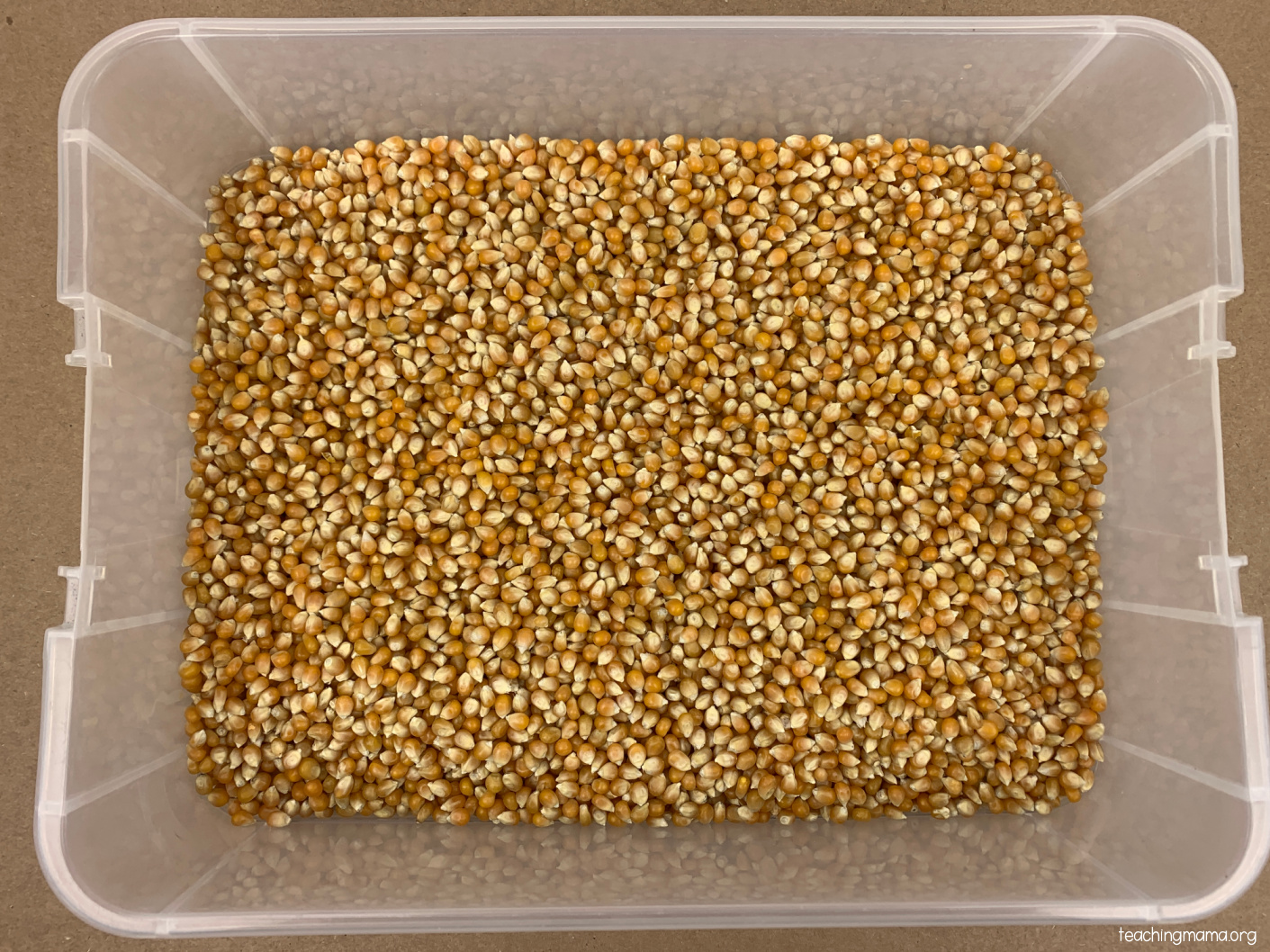 Then add in your fall-themed pieces. You could add nature elements, like acorns, leaves, and pinecones. You can be creative with this one and involve your kids as well!
I love these mini hay bales!
And I couldn't resist adding some scarecrows to this bin!
Once the sensory bin is put together, invite your kids to play with it! Here are some ways to play with the bin:
scoop the popcorn kernels into cups
use their imagination for pretend play
bury an item from the bin and have the child look for it
count and sort the colored leaves
scoop up the kernels and pour them into a funnel. This one is fun for the sense of hearing because it sounds really cool!
add in toy tractors
You can leave this out for kids to play with or pour everything into a plastic bag to play with another time.
Hope you'll try this sensory bin out!