Printable Alphabet Booklets
Teaching kids the alphabet is so much fun! There are so many fun ways to teach about the alphabet…books, songs, sensory play, games, and printable alphabet booklets! This free alphabet download is a great resource for children from preschool through first grade.
Printable Alphabet Booklets
Teaching the alphabet is foundational for reading and writing. During the preschool age, children begin showing interest in learning alphabet letters. While some kids learn letters very quickly, others need more repetition and time to learn letters. Check out this blog post to see some of my favorite ways of teaching the alphabet.
The alphabet resource I'm sharing with you today is great to use in a preschool or kindergarten classroom. These printable booklets make prep work easy for teachers!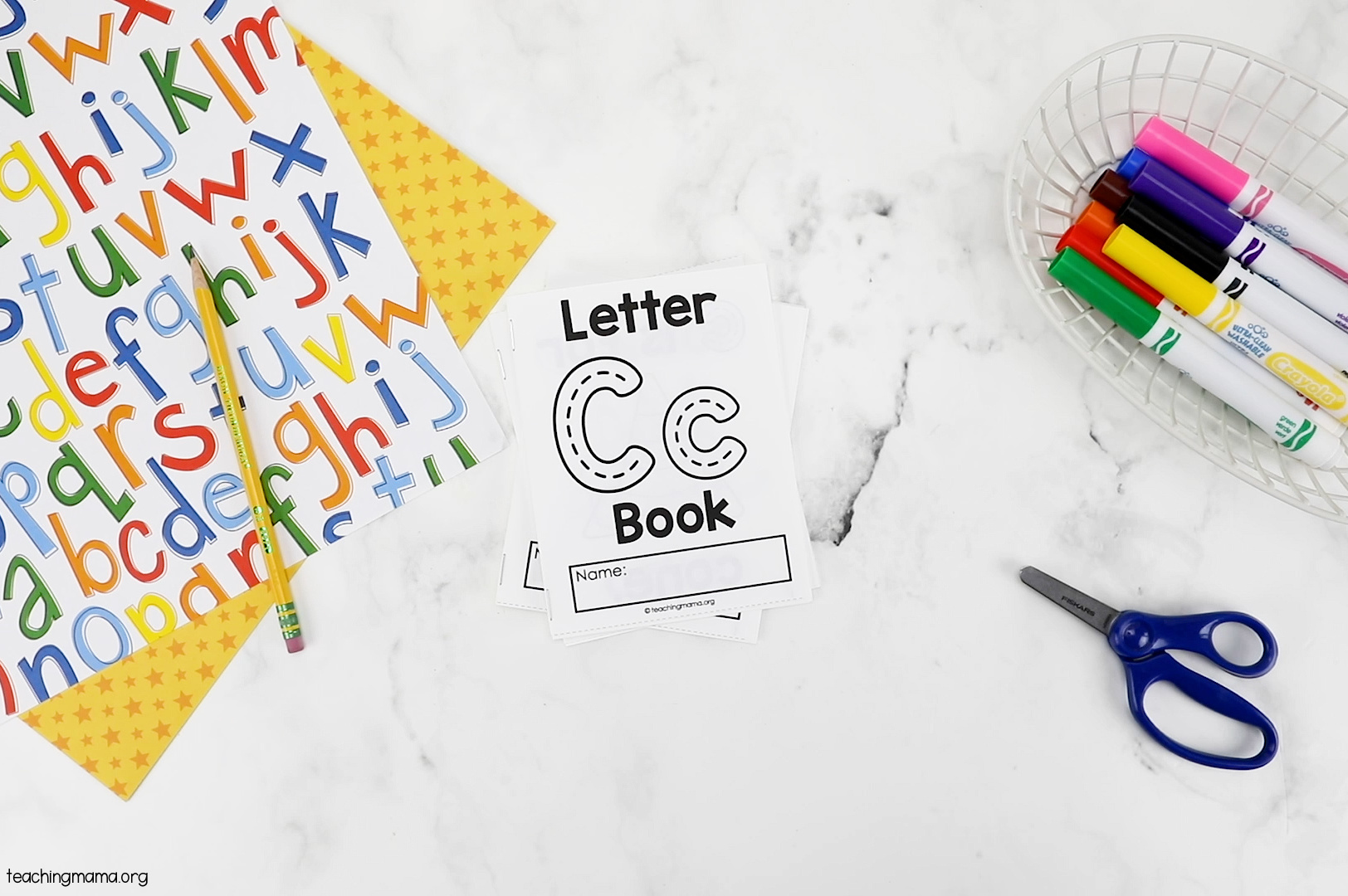 Inside each alphabet book, students will have practice tracing the uppercase and lowercase letters, coloring pictures that begin with that letter, and reading the simple sentences. After completing the booklet, students can take them home to read to their parents and practice that letter of the alphabet.
The front of the booklet shows the uppercase and lowercase letters with tracing lines. Students can trace the letters using a pencil or another writing utensil.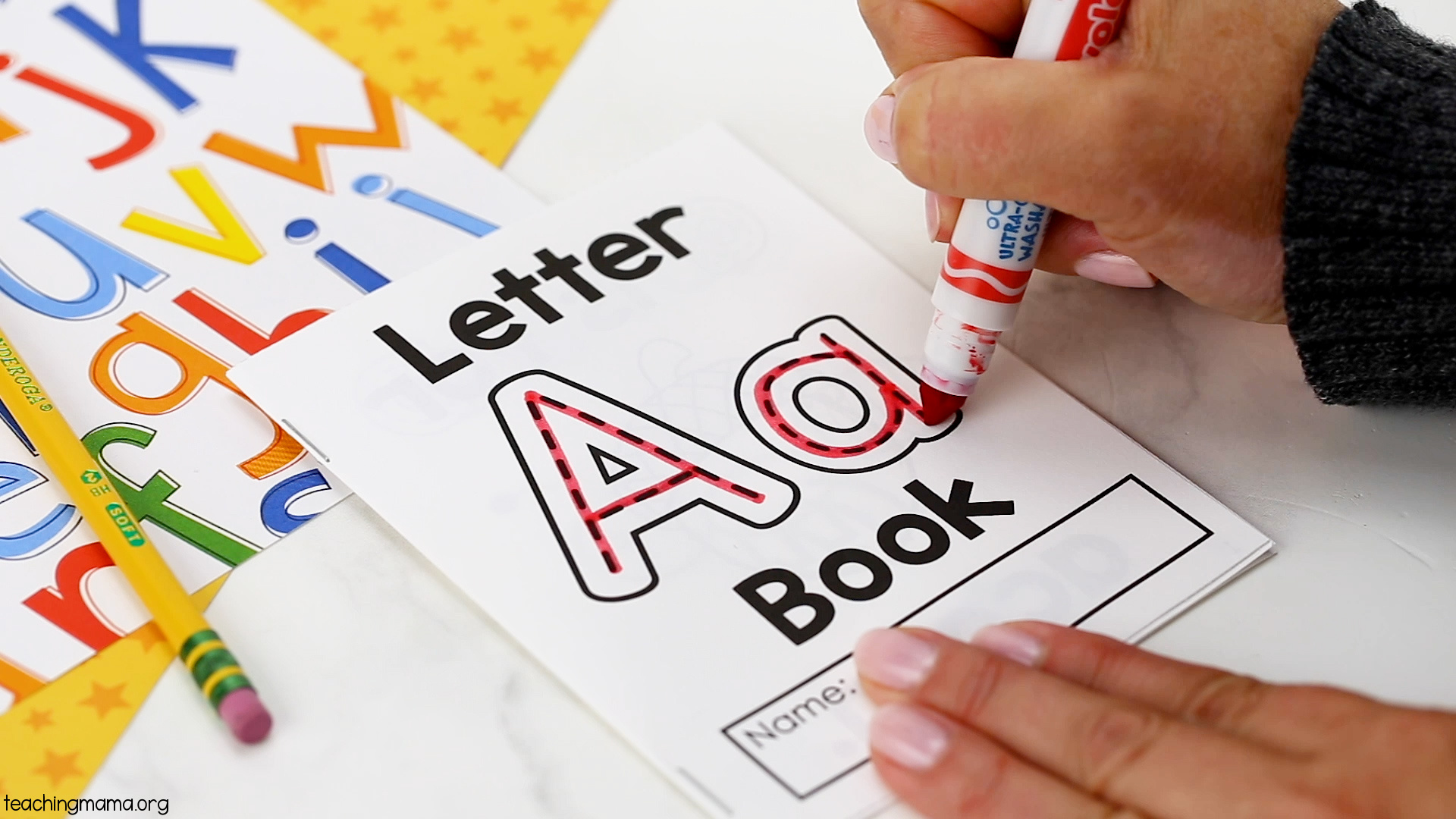 On every page, there is a lowercase letter to trace and a picture that begins with that letter for students to color.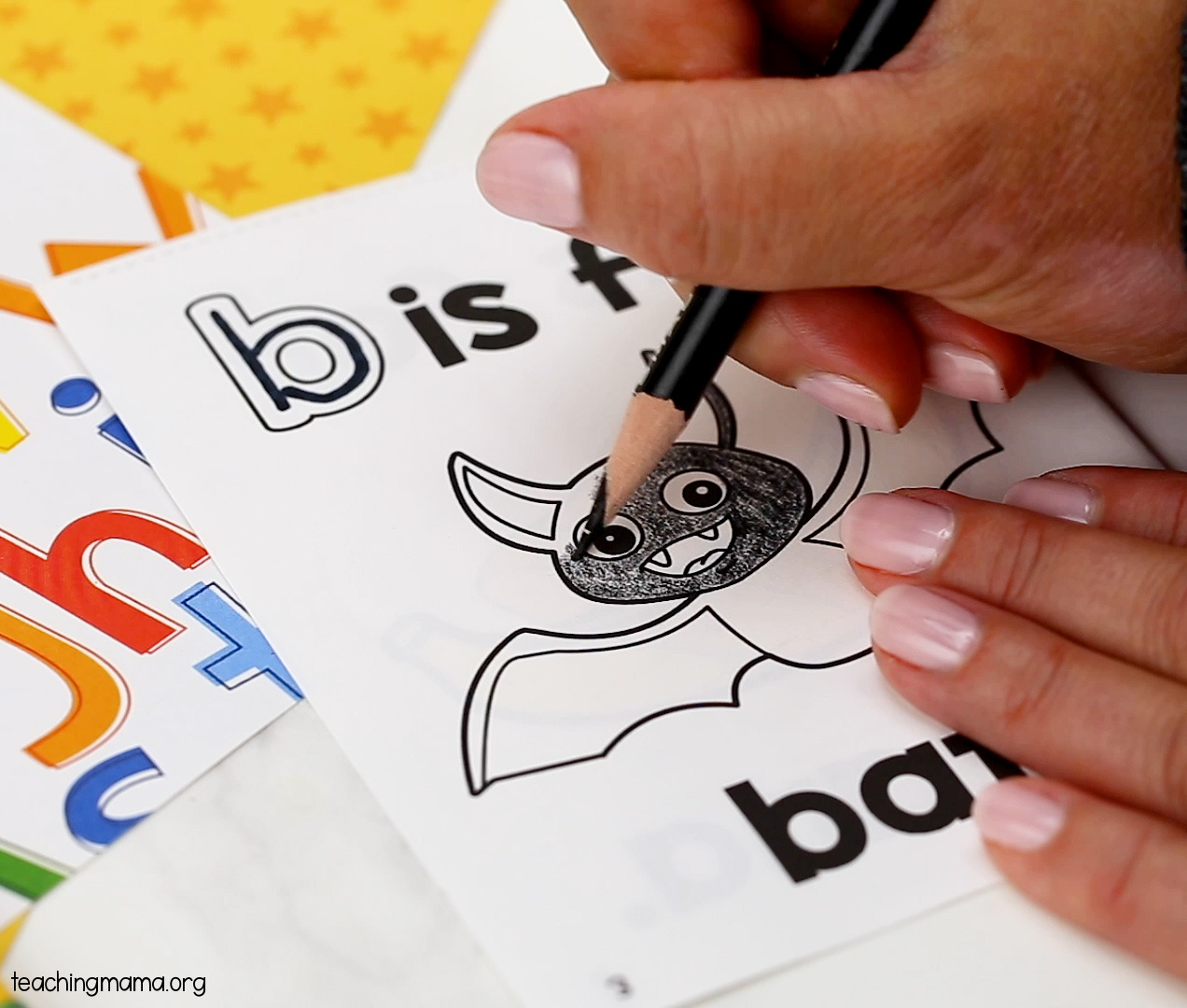 On the back page, there are two uppercase and lowercase letters to trace.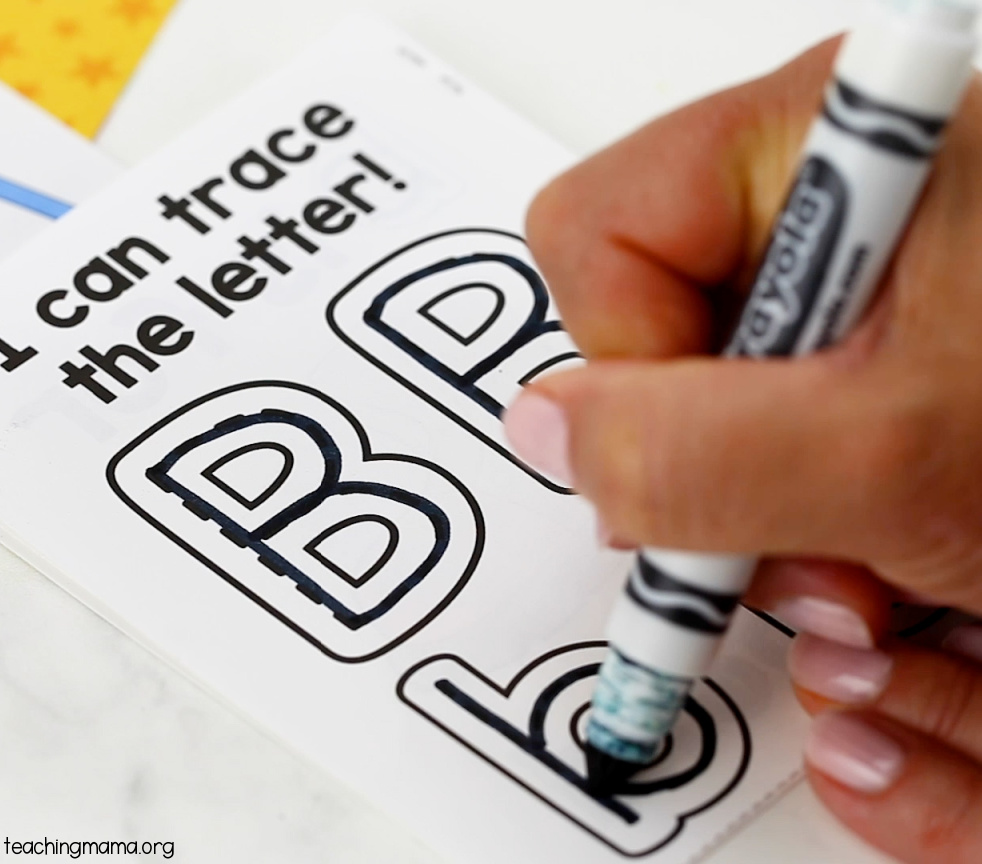 How to Put the ABC Books Together:
These booklets are simple to put together! Here are the directions:
1. Print the pages on copy paper. Choose 'actual size' and 'print on both sides of paper' in the printing settings. Each booklet only uses 1 sheet of paper.
2. Once the page is printed, cut across the horizontal line on each page.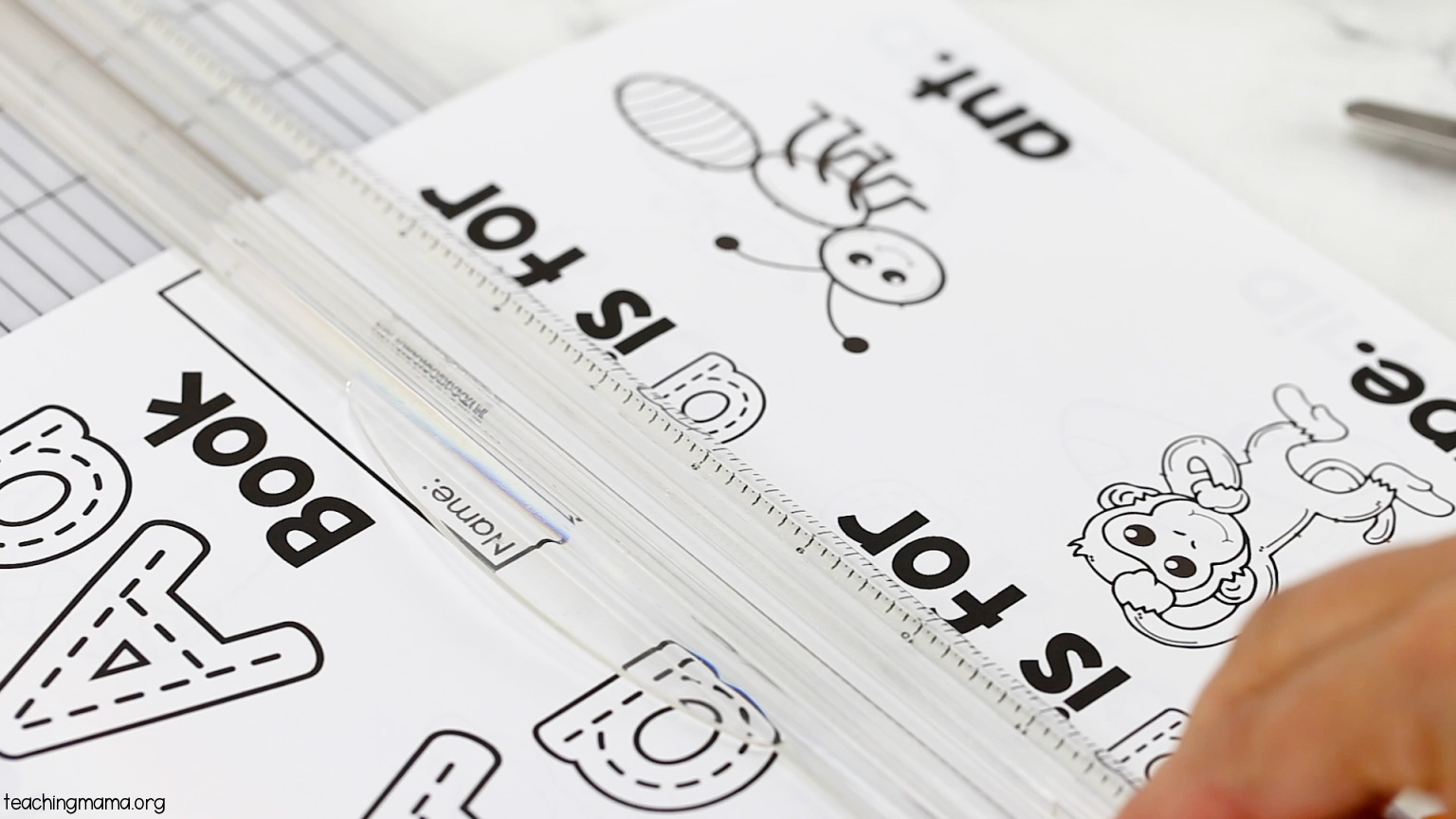 3. Fold each piece in half and put the booklet together.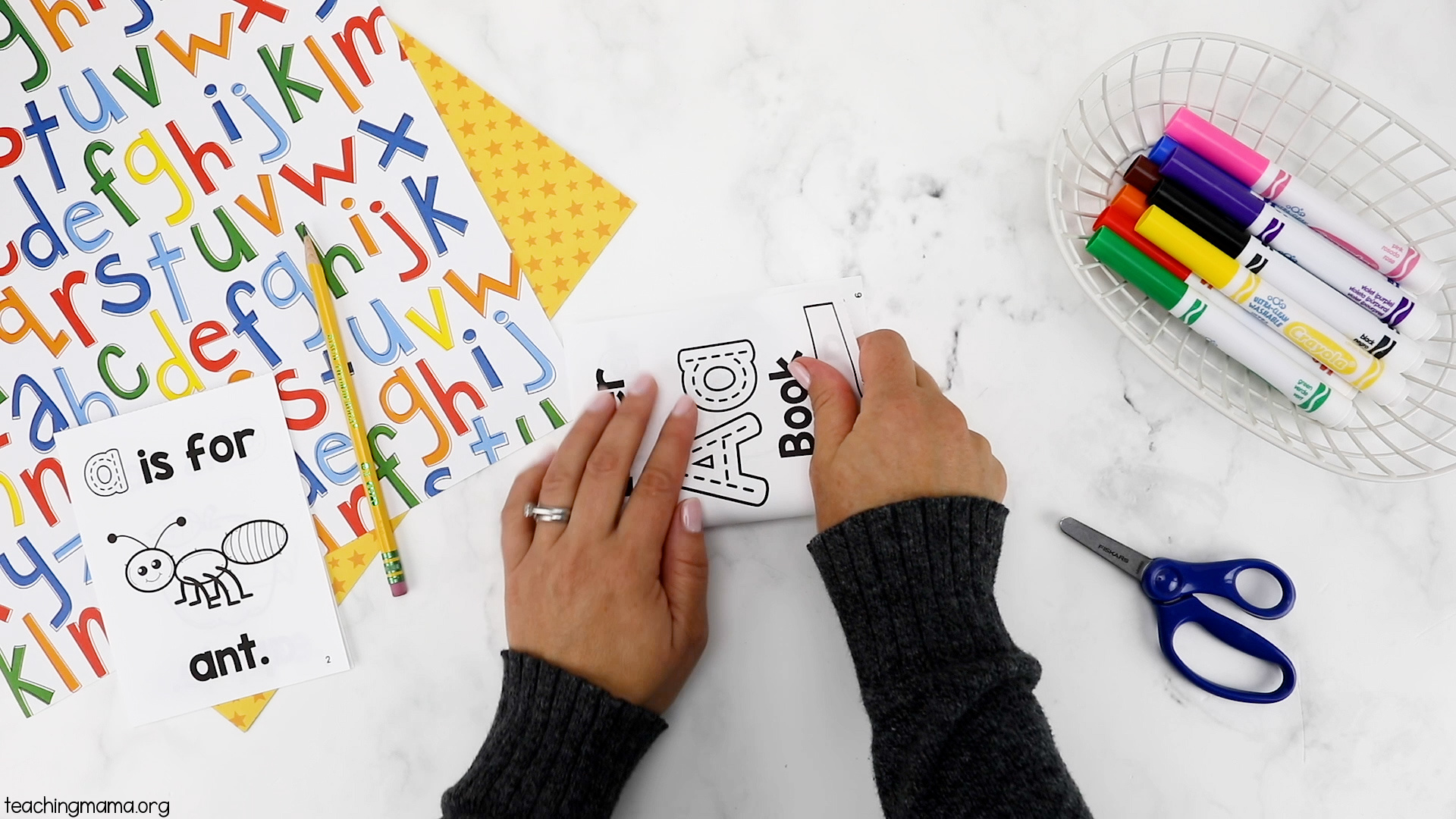 4. Make sure the pages are in order, then staple on the fold.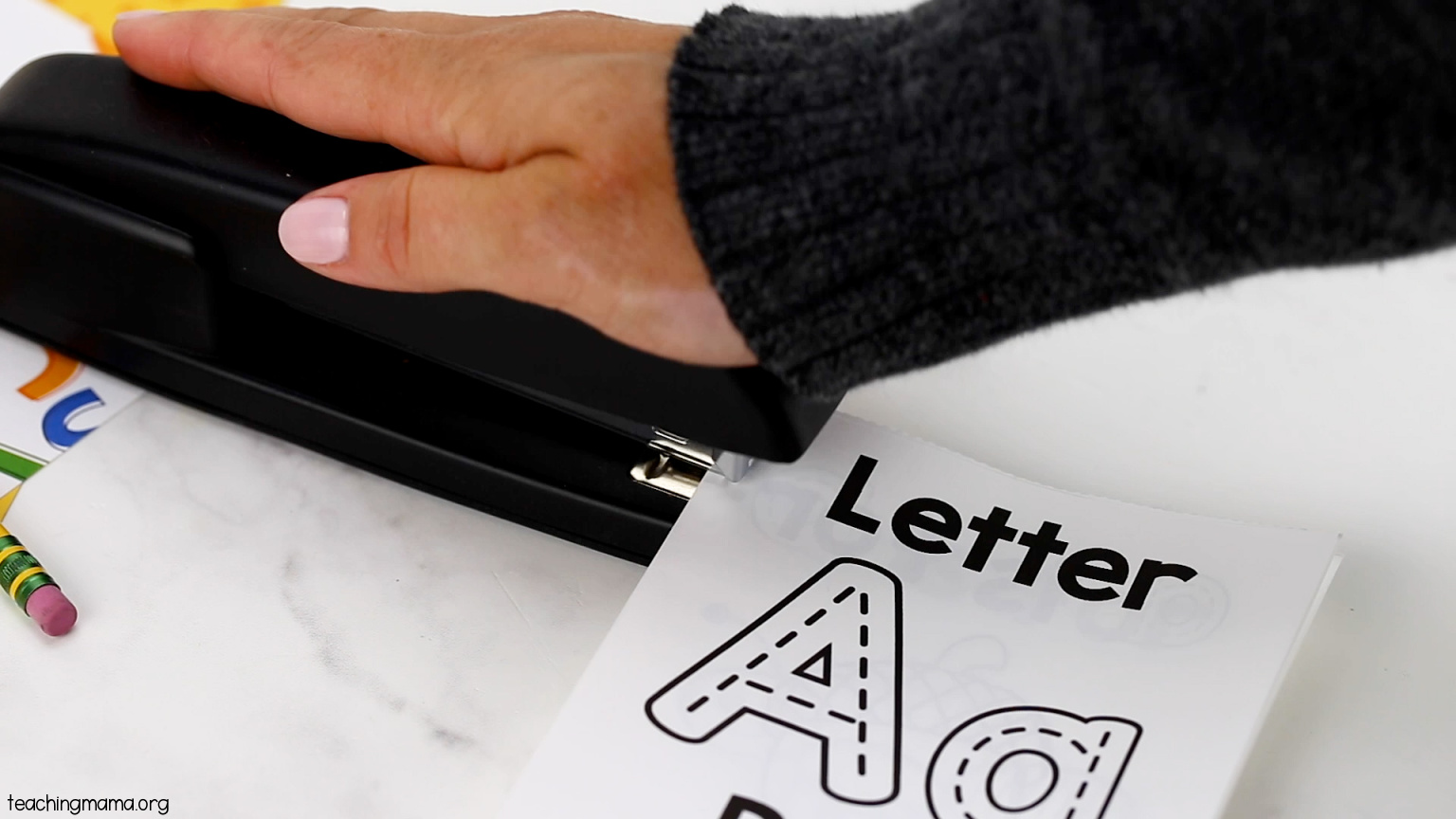 Viola! The booklet is all put together and ready for students to use!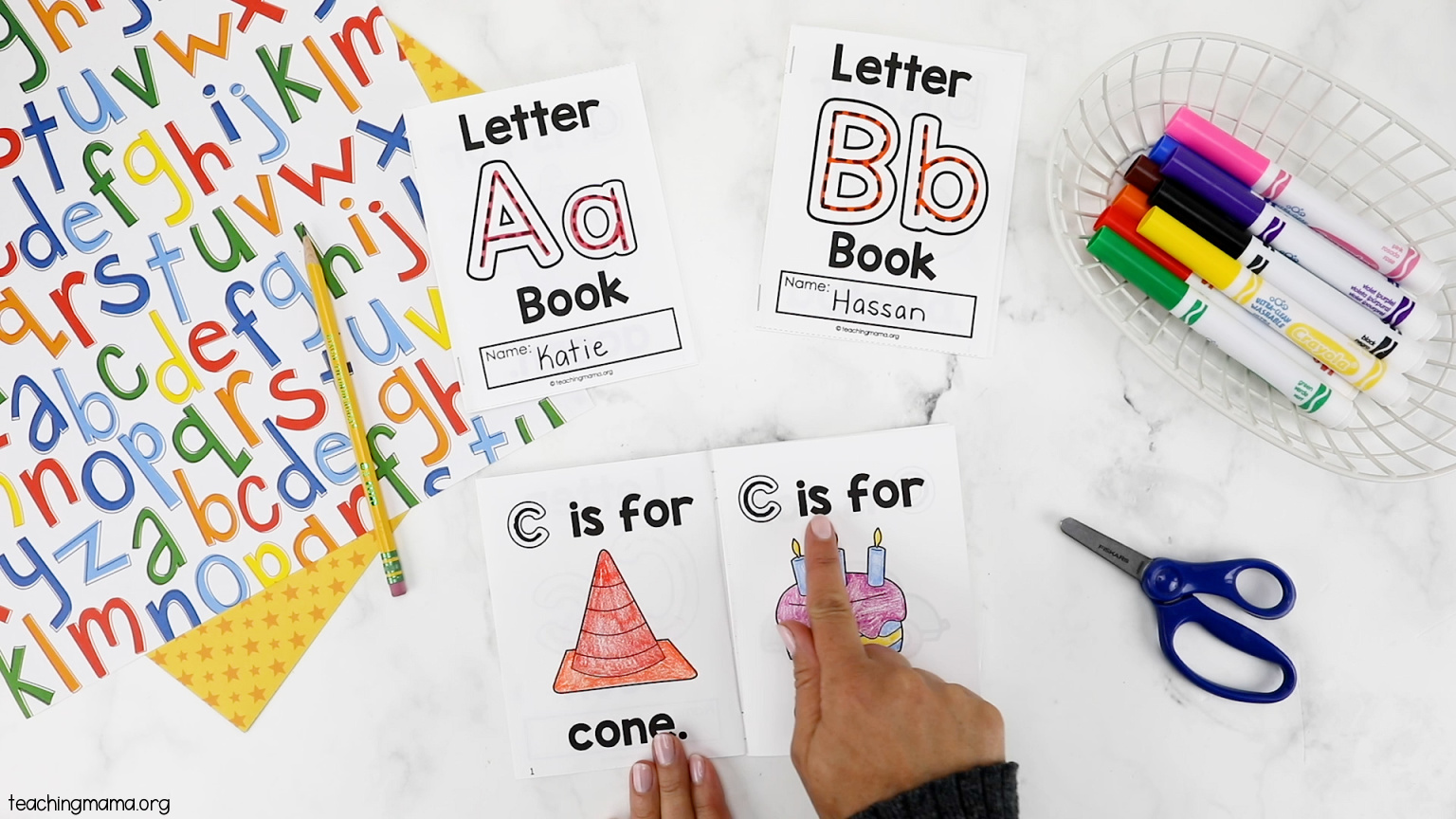 The first three alphabet booklet printables are free for you to download! This is a sample of what my members get every month in the Printables Club! As a member, you get the entire alphabet booklet collection plus hundreds of other printables!
If you like this printable, you'll love the alphabet lacing cards, find and color the letter sheets, letter puzzles, and SO much more found in the Printables Club!
Find out more about the membership here!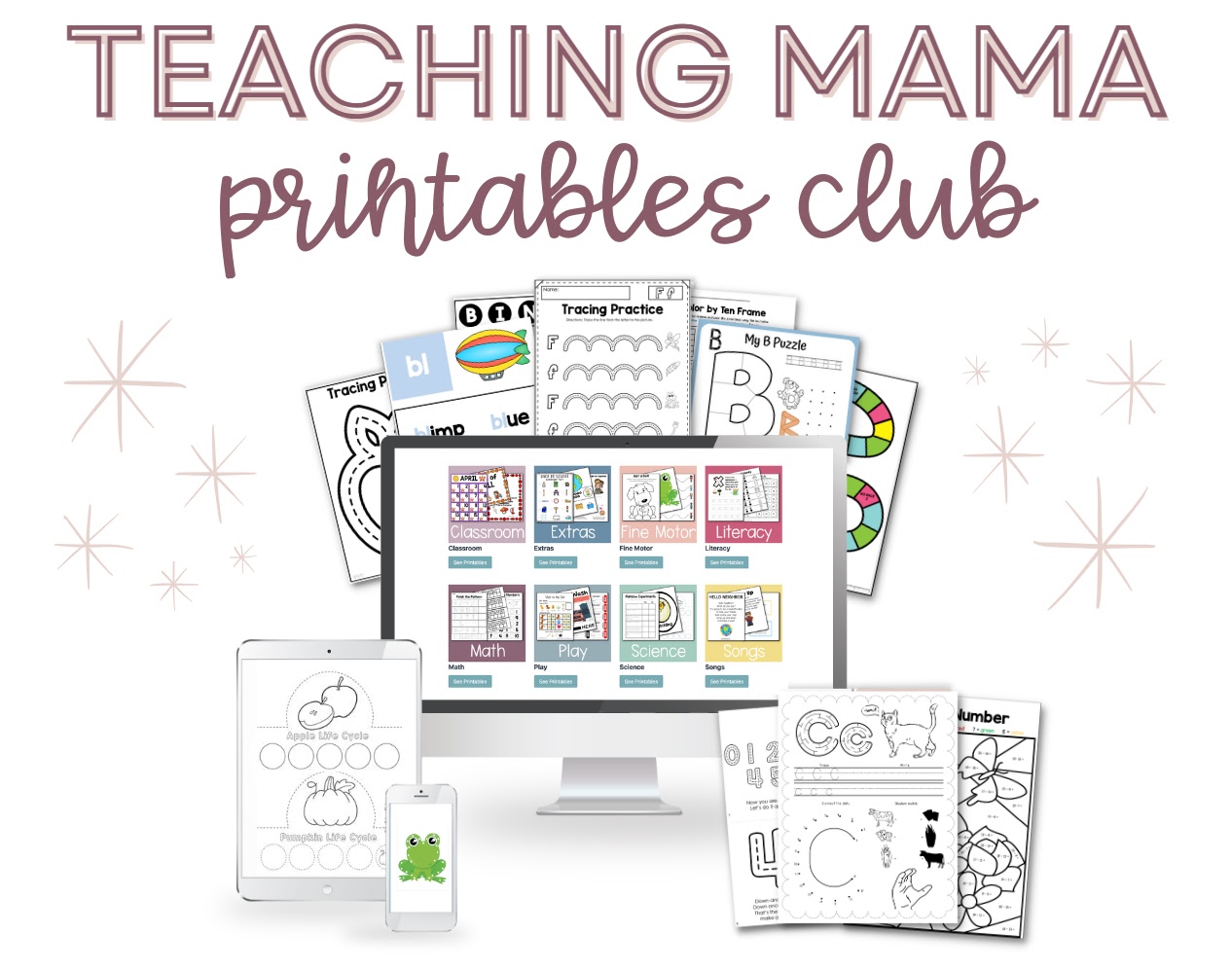 To download the booklets for letters A, B, and C, just click on the button below!

Have fun with these booklets!
Remember, if you would like the whole collection of alphabet booklets, you can join the Printables Club and download them all today!