Have you heard of sensory bottles? I hadn't heard of them until I stumbled upon For the Love of Learning blog. Deborah has some neat ideas for little ones, including an array of sensory bottles. You should check out her blog!
We decided to make our own version of a sensory bottle. Here's what we used:
*Voss water bottles (found at TJMaxx for $1.79 each…the water tastes really good, too!)
*glitter
*beads
*super glue
First, we dumped glitter in the bottles. Then we added the beads. Very simple! Troy used a funnel to put the supplies in.
Wes thought it would be fun to climb on the table…I'm sure no one else lets their child do this…right?!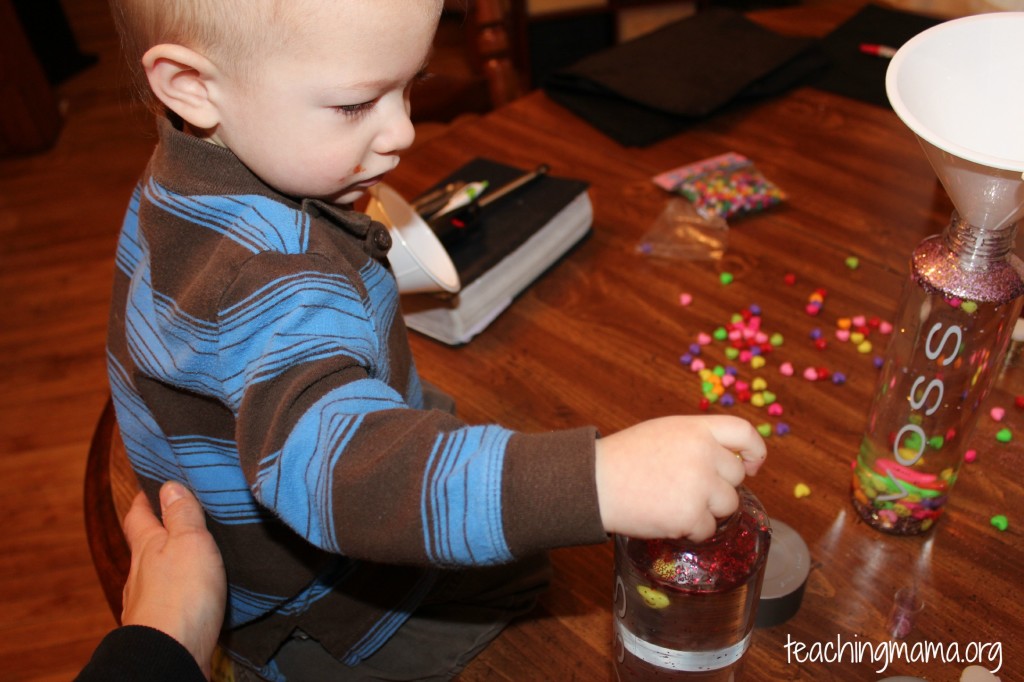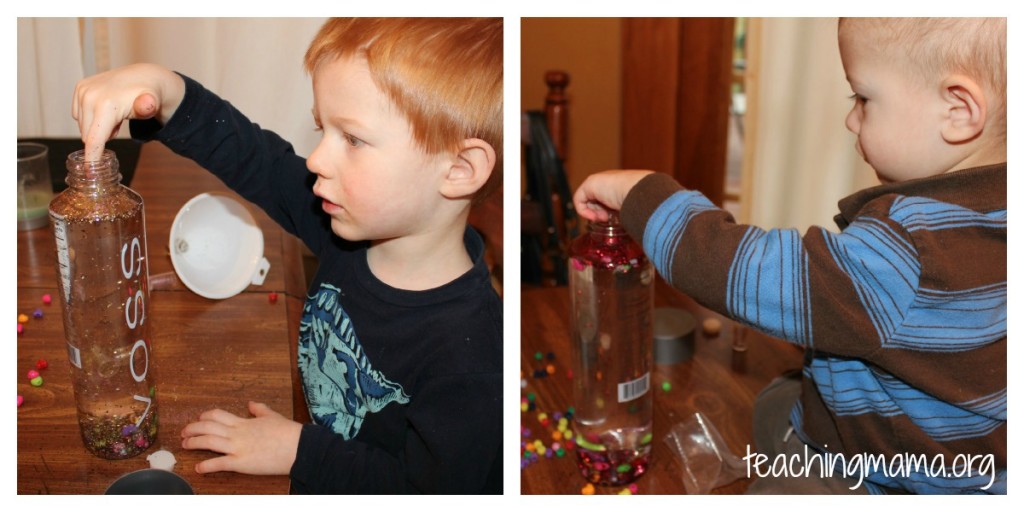 The boys wanted to touch the glitter water. It was fun for them to discovery what it felt like! (And they were surprised when the glitter stuck to their finger!)
 Gotta shake the bottle up real good! You can hot glue or super glue the lid if you'd like to.
This was a fun activity! Thank you Deborah for the inspiration!! What I loved about the sensory bottle was that Troy and Wes were discovering on their own. They were finding out how glitter felt, seeing how long it took for the bead to drop to the bottom, seeing if a few other objects they randomly put in would float or sink, and had fun rolling it and shaking it. We will be trying this out again with different materials soon!