One of my favorite activities to put together for my kids is creating sensory bins for them to play with. This month, we created a Halloween sensory bin. My boys are loving it and play with it all the time!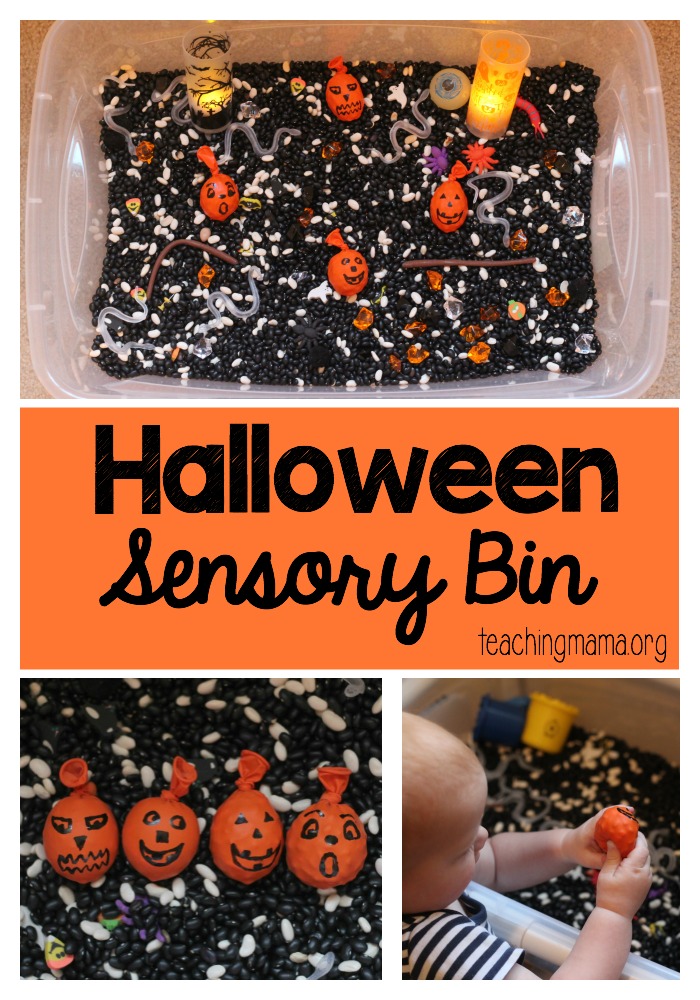 Here's what we used in our bin:
large clear plastic bin
dry black and white beans
small Halloween-themed erasers (Target dollar section)
glow-in-the-dark snakes and stretchy worms (Dollar Tree)
Halloween vase with LED candle (Dollar Tree)
balloon pumpkins (tutorial below)
orange, black, and clear table scatter (Hobby Lobby)
fine motor tools
I also want to share that we used a tutorial for creating a sensory bin table from this site. We love it and it was definitely worth the time and $30 to make it!
All three of my boys (5, 4, and 1) enjoyed playing with this sensory bin. However, I only got pictures with my 1-year-old playing with it.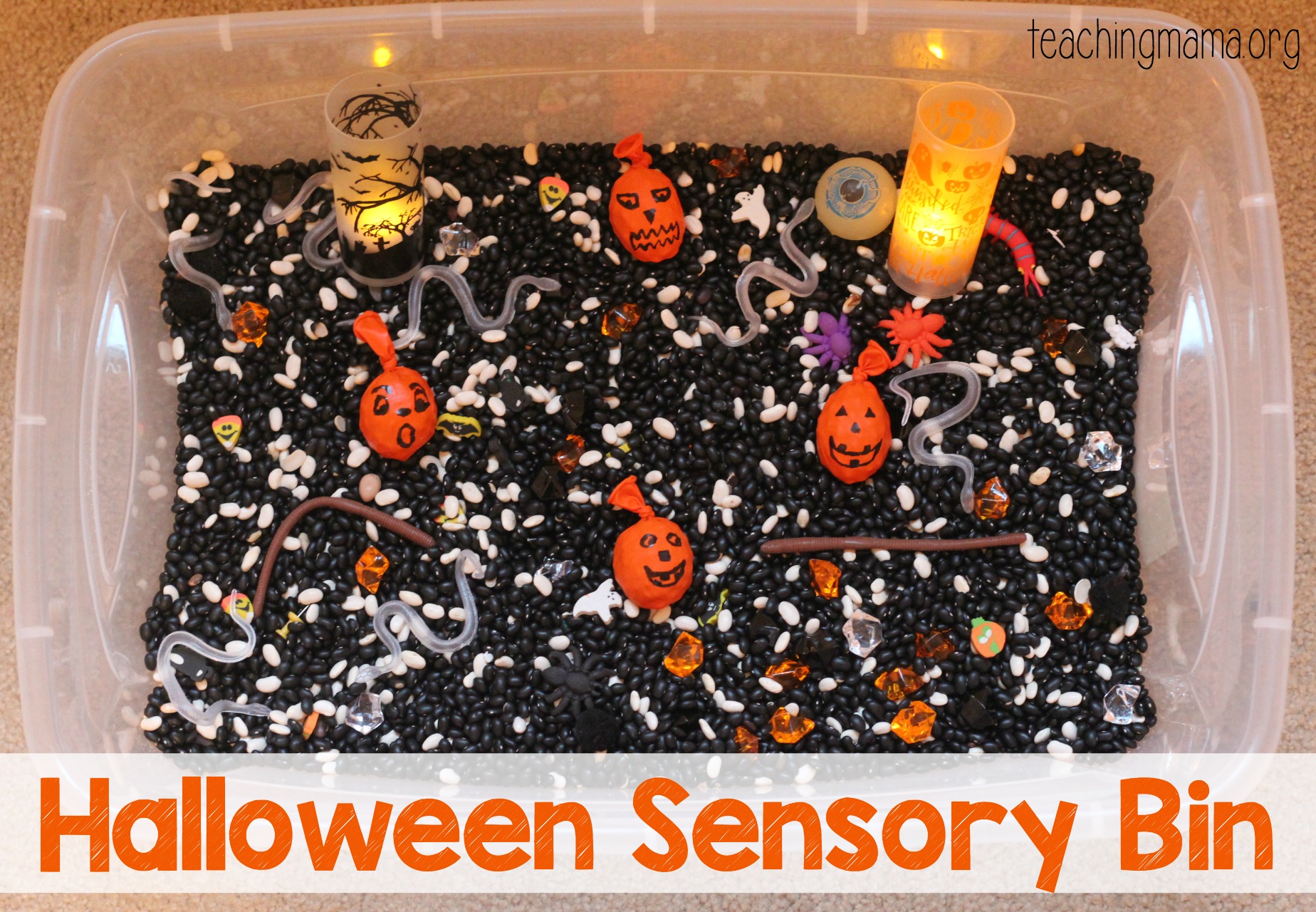 I put together some Sensory Balloons that look like jack-o-lanterns! I simply poured beans inside of a balloon, tied it shut, and drew faces on it with balloon markers (which I found at Dollar Tree).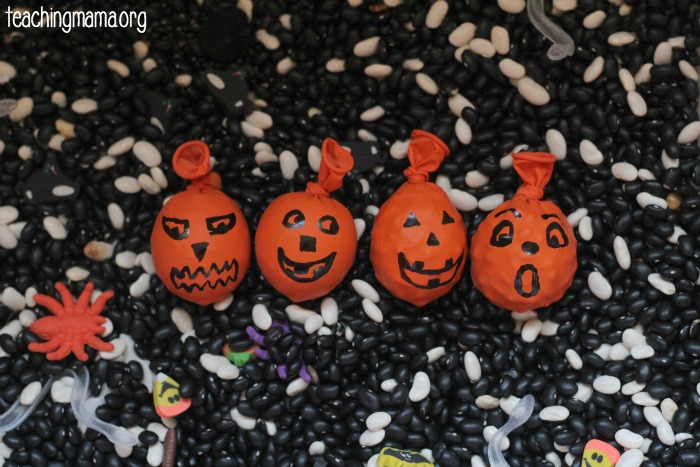 The marker stays on the balloon pretty well, but it can come off a little bit. You can see a detailed tutorial about making sensory balloons on this post. Lincoln loved squeezing them and swinging the balloons around!
I also put in these little fake candles and vases that I found at Dollar Tree. They added a fun glow to the bin.
My little one REALLY loved taking the fake candle out and putting it back in the vase.
Love that sweet lil face!
I sometimes put the bin on the floor. And almost every time I do, he goes and crawls into the bin!
While I know some of you may be concerned about him putting the beans in his mouth, I have to tell you that he has never done this. I watch him like a hawk and he has no interest in putting any of it in his mouth!  If your child still puts objects in their mouth, please make sure you put appropriate materials in the sensory bin and always supervise!
We also love to scoop, pour, bury, and pick up materials with tweezers to practice fine motor skills. They aren't pictured in this post, but we frequently bring them out when we play with sensory bins. I love the way the beans feel in our hands when we play with it. And it's easy clean up if they fall on the floor.
Hope this will inspired you to create a fun Halloween bin for your little one!