Dinosaurs and fossils go together. When learning about dinosaurs, you have to know about fossils. We used salt dough to learn about fossils. It's very easy and you only need a few ingredients.
Here's how you make it:
Add 4 cups of flour and 1 cup of salt into a large bowl. Mix them. Then stir in 1 1/2 cups of water. If the dough seems dry add a little more water.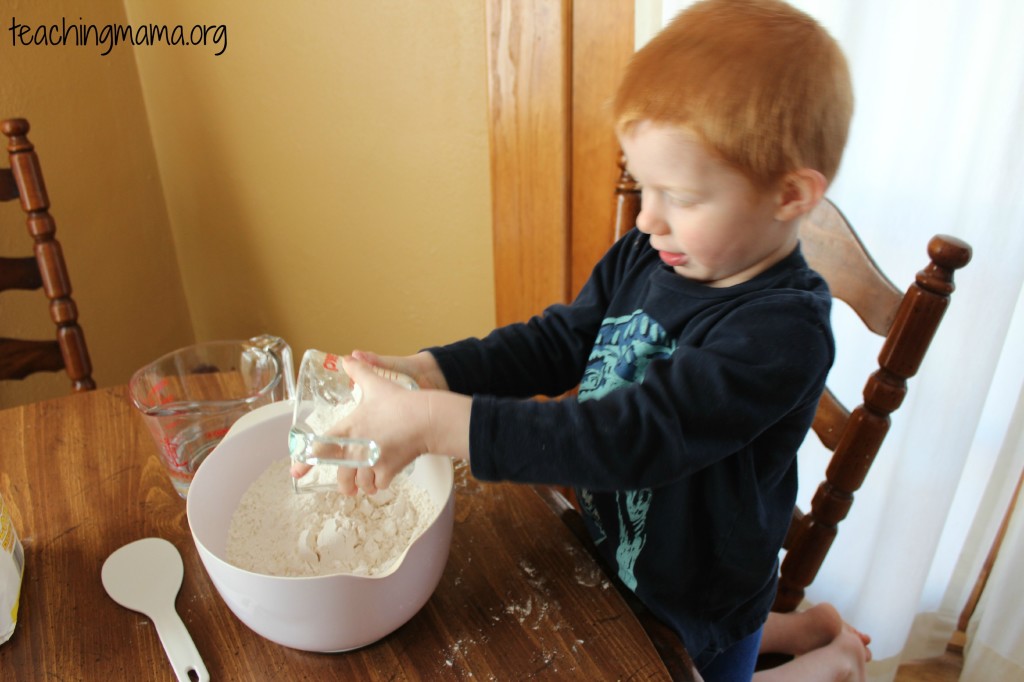 After stirring, we mixed it a bit with our hands. It ended up being a good sensory activity, too! Then we took some salt dough and formed them into balls and flattened them. Next, we pressed dinosaurs and shells in the dough.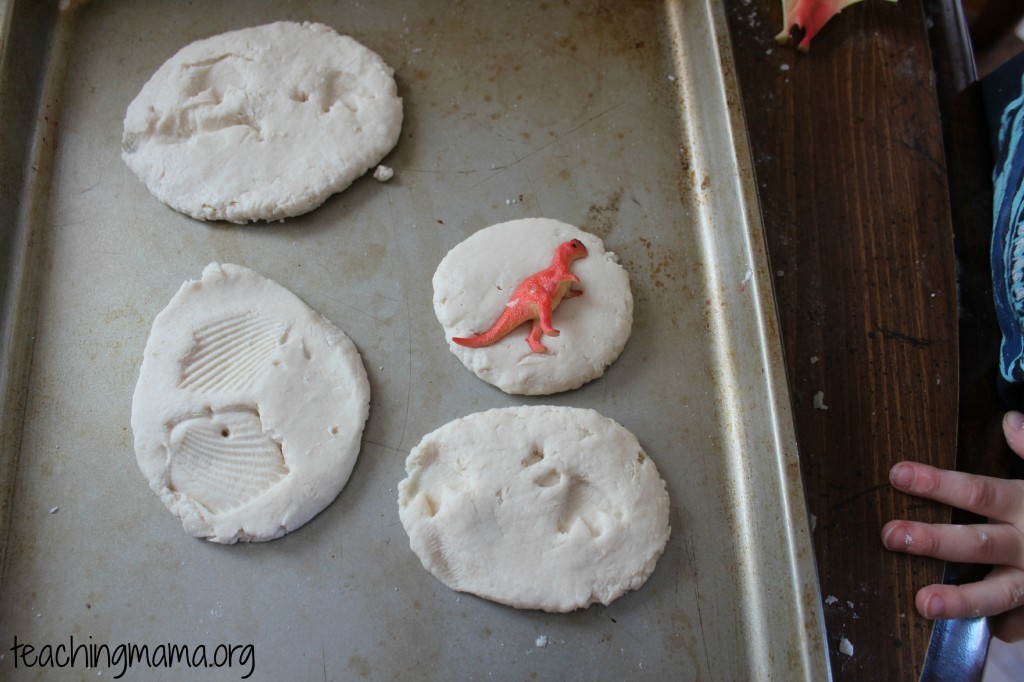 We even took large dinosaurs and made foot prints in the dough. After we made our imprints, we put them in the oven at 350 degrees for 45 minutes.
This activity was great for teaching my oldest how scientists learn about dinosaurs today.
Here are some other great fossil activities!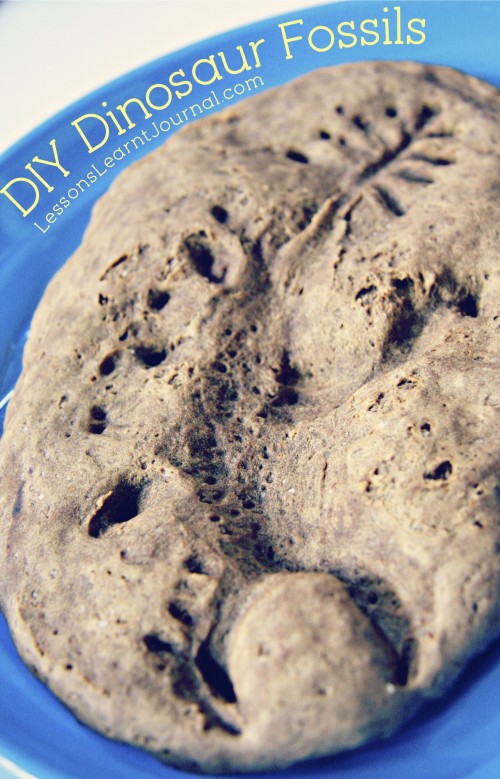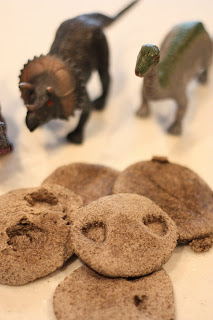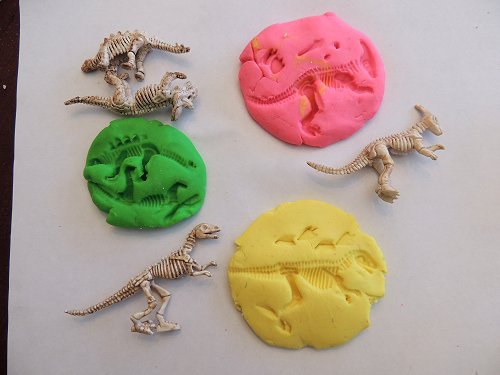 Preschoolers should understand the following about fossils:
A special scientist, called a paleontologist, studies fossils

Fossils can be more than dinosaur remains, such as plants or other animals
The only direct way we have of learning about dinosaurs is by studying fossils
What else do you think preschoolers should know about fossils?