Fine Motor Skills: Clothespin Dinosaurs
A really great way for kids to practice fine motor skills is with clothespins. They are a bit challenging for little ones with knowing how to open them. Before doing this activity, you'll need to teach your child how to put their thumb and index finger on the clothespin and to squeeze together to open the clothespin. It took some practice for us. 
I created a number activity to go along with our dinosaur theme this week. In this Dinosaur Clothespin PDF, there are 10 colored stegosauruses. To prepare this activity, print the PDF and cut the stegosauruses out. Then write a number on each dinosaur (1-10). Next, number clothespins.
The goal of this game is to have your child match the clothespin to the numbered stegosaurus.
Another variation of this activity is to put the number of clothespins on the stegosaurus that matches the number. Example: 3 clothespins on the stegosaurus that has the number 3.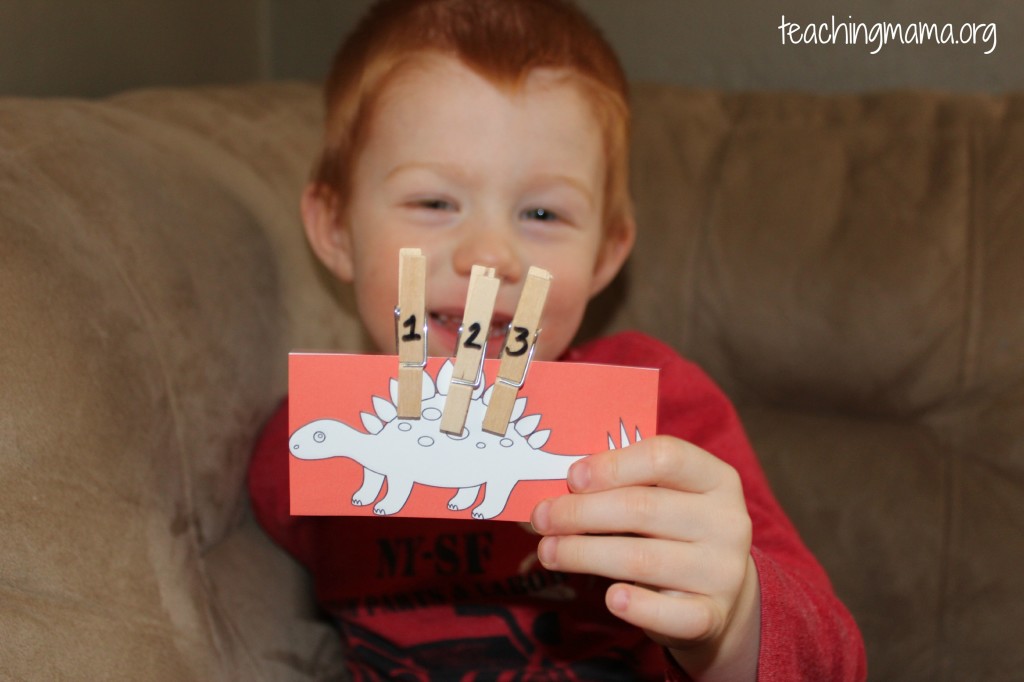 This was wonderful practice for Troy and we'll continue doing this activity until he builds up more strength in his fingers to work the clothespins with ease.