Disclosure: This post contains affiliate links to Amazon.
I put together a Christmas cutting box for my preschooler a couple weeks ago and it has been a big hit! He gets it out to practice cutting frequently and he really thinks it's fun! I'm excited to share what I've included in it with you today.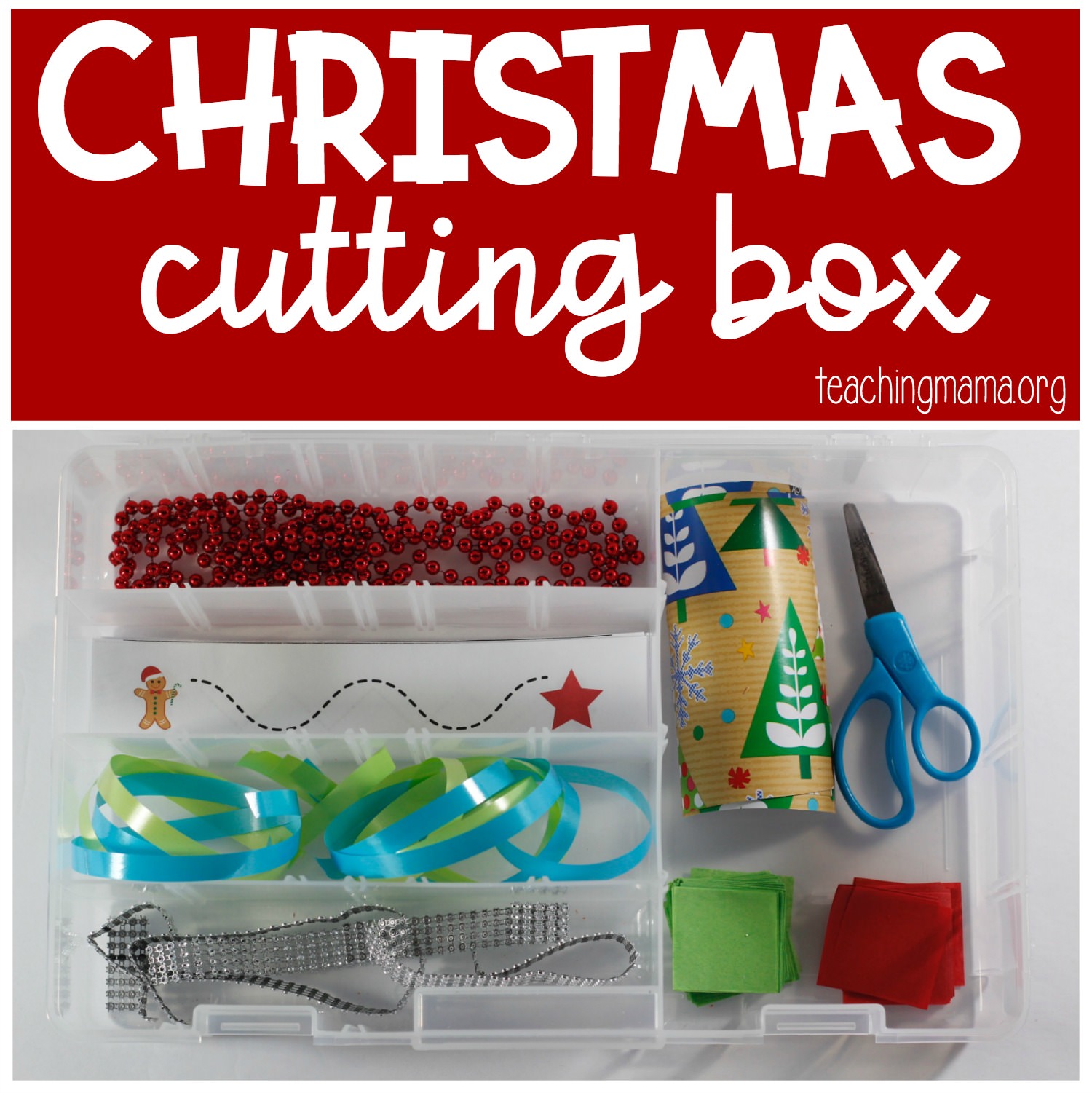 I noticed my son needed more practice with using scissors, so I decided to make it fun for him to practice this skill!
I purchased a clear plastic box from Hobby Lobby and added items to it.
Here's what I put in our box:
beaded necklace (cut apart)
printable strips (see the bottom to download the printable)
ribbon
sequins strips (from Hobby Lobby)
wrapping paper
tissue paper
Something else we used was play dough. I didn't include this in this box, but I wanted to mention it because it is the best way for children to begin cutting. It's very easy to cut and they find success with this quickly! We rolled the dough into "snakes" and he cut them up. I've used this method with all three of my boys and it has been the best way to start using scissors!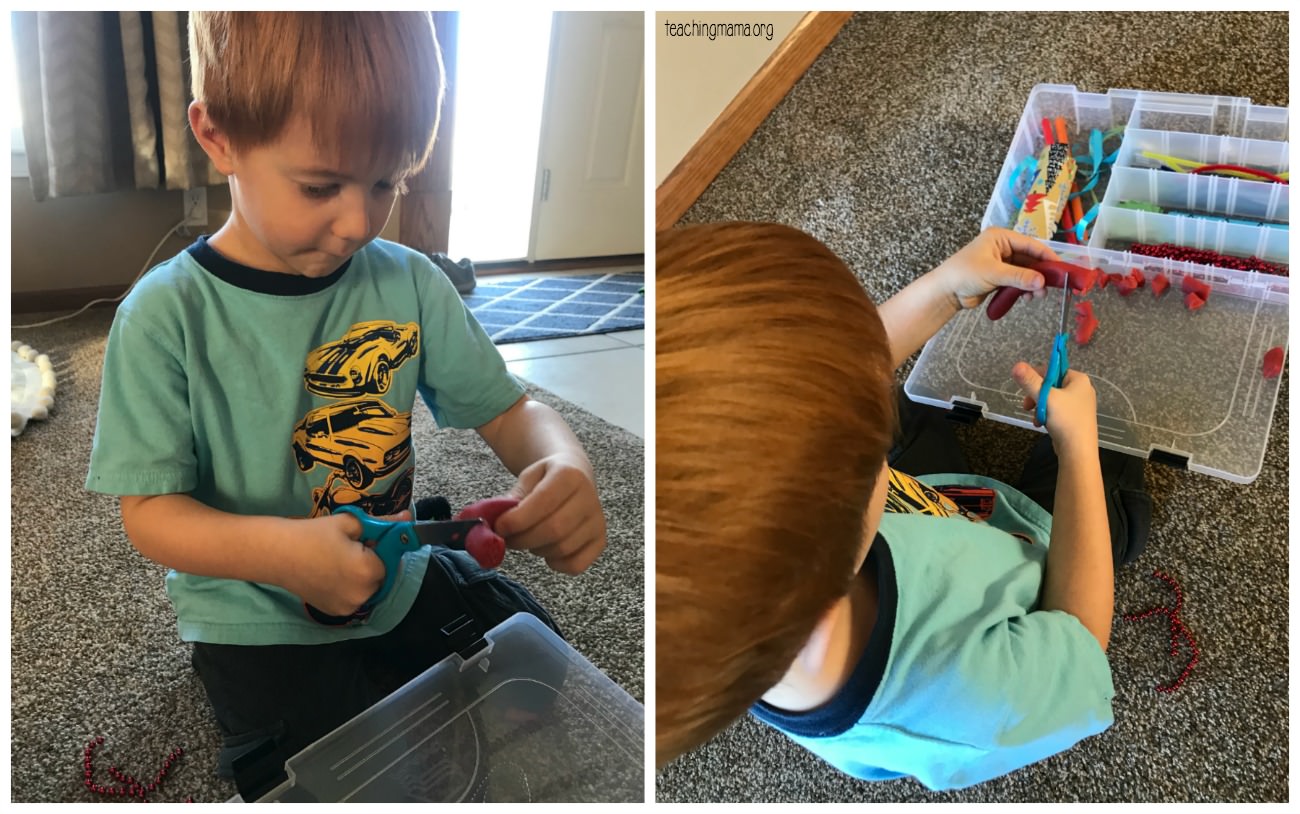 Lincoln loved cutting apart the beaded necklaces. I started with holding the necklace for him and he focused on cutting. Eventually he started cutting it on his own.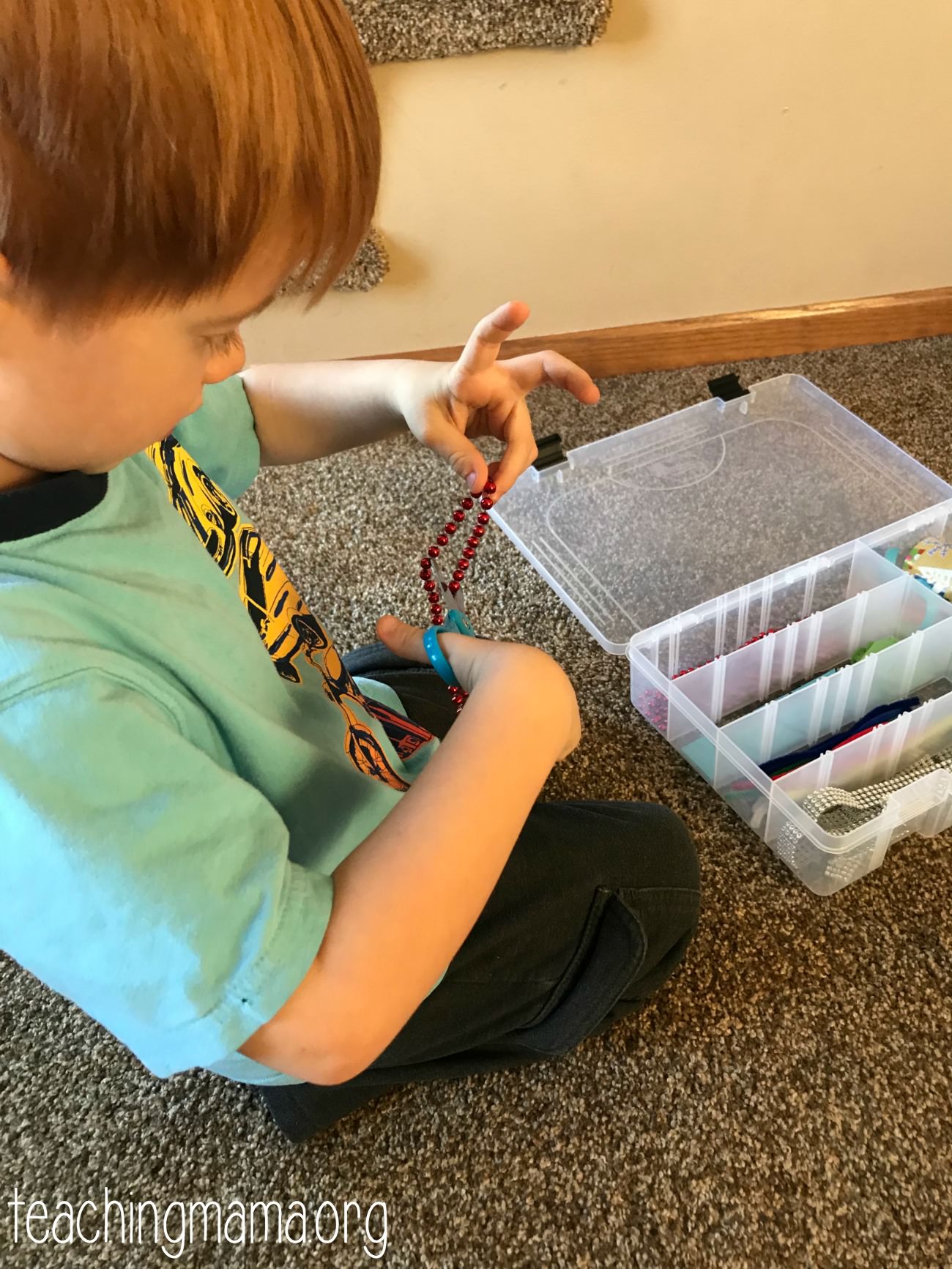 We also used these sequin strips, which are sort of similar to the beaded necklaces.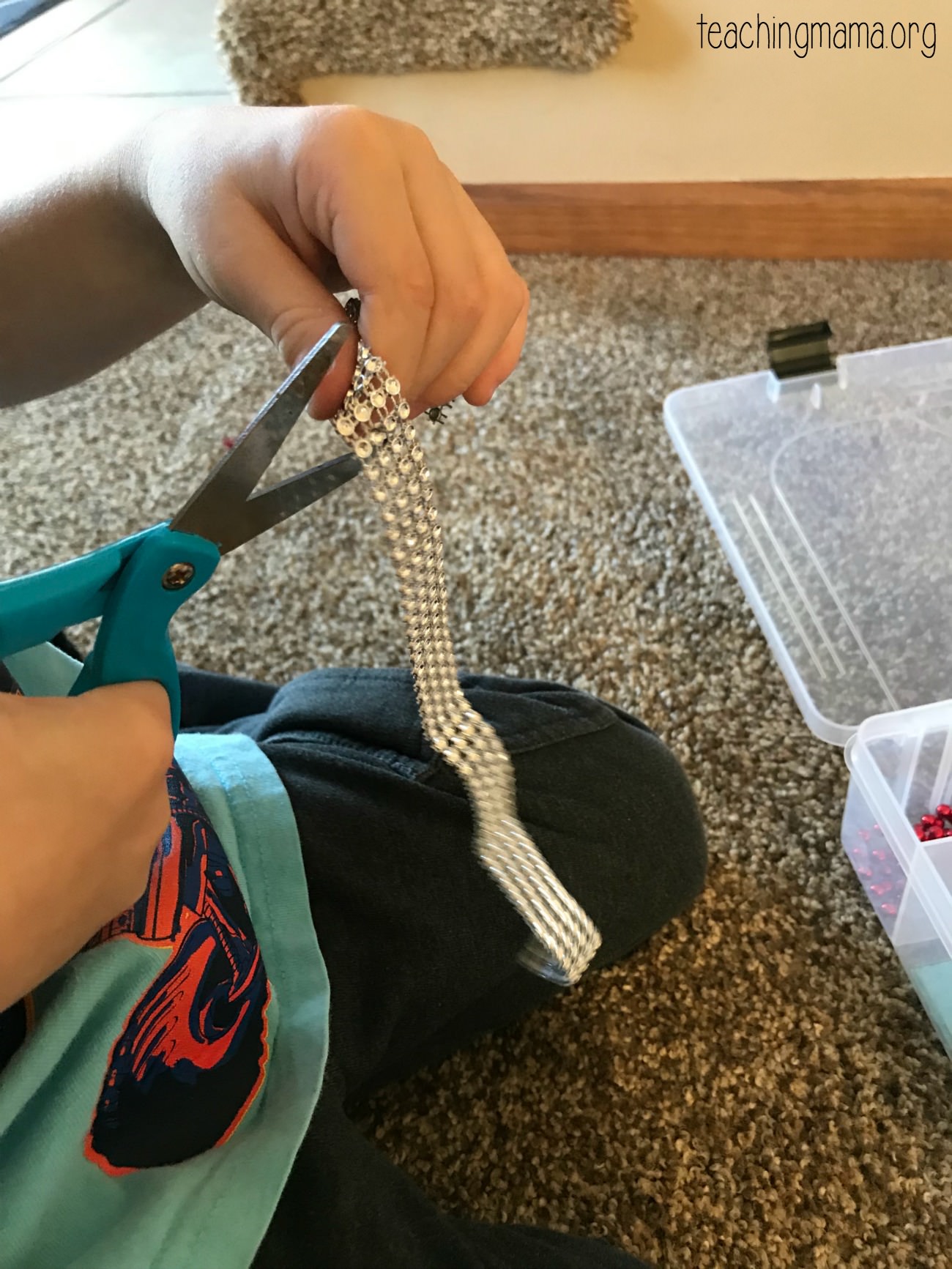 We also loved using the wrapping paper. It's much easier to cut than paper.
I wanted to have him trace lines with cutting, so I also created strips of paper for him to cut. There are dotted lines to follow that are either straight, wavy, or jagged.
I have some Christmas themed strips and winter themed ones. You can download the printable right here —> Winter Cutting Sheets
There are lots of scissor options out there for little ones. We use the brand Westcott, with a blunt tip. They are inexpensive and do a great job!