If you're looking for a quick and easy activity for preschoolers this fall, I've got a great activity for you! This pumpkin geoboard is so much fun and also great for working on fine motor skills, math, and creativity. My children love creating on their pumpkin geoboard!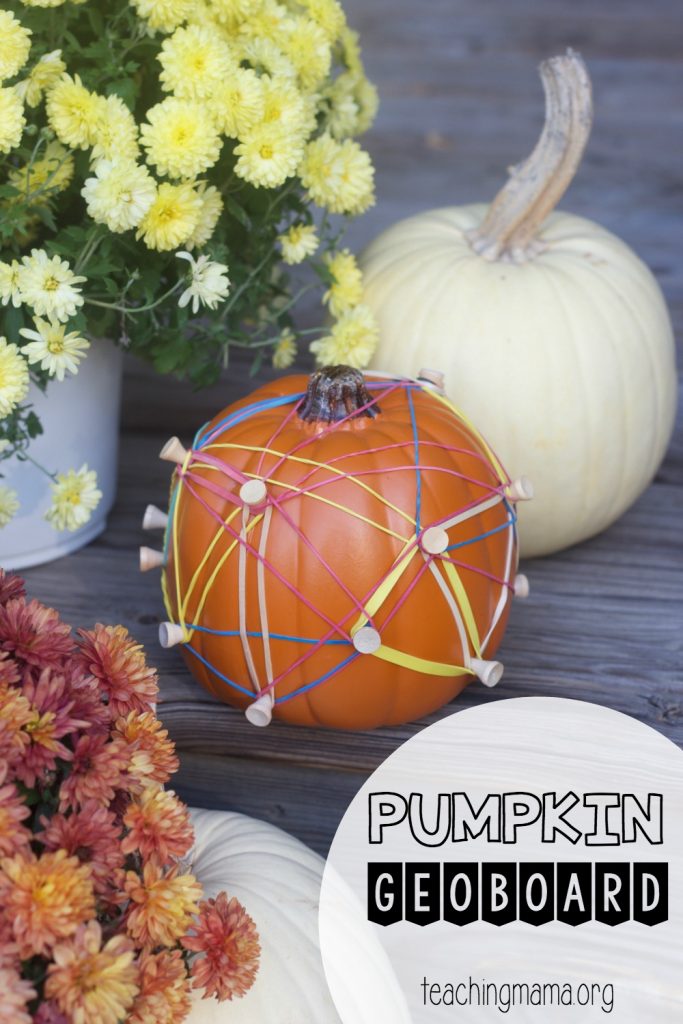 So what exactly is a geoboard? A geoboard is a square board with pegs where children can attach rubber bands to. They can create different shapes, such as various polygons. Geoboards are typically used in math lessons. This geoboard is different because you create one on a pumpkin!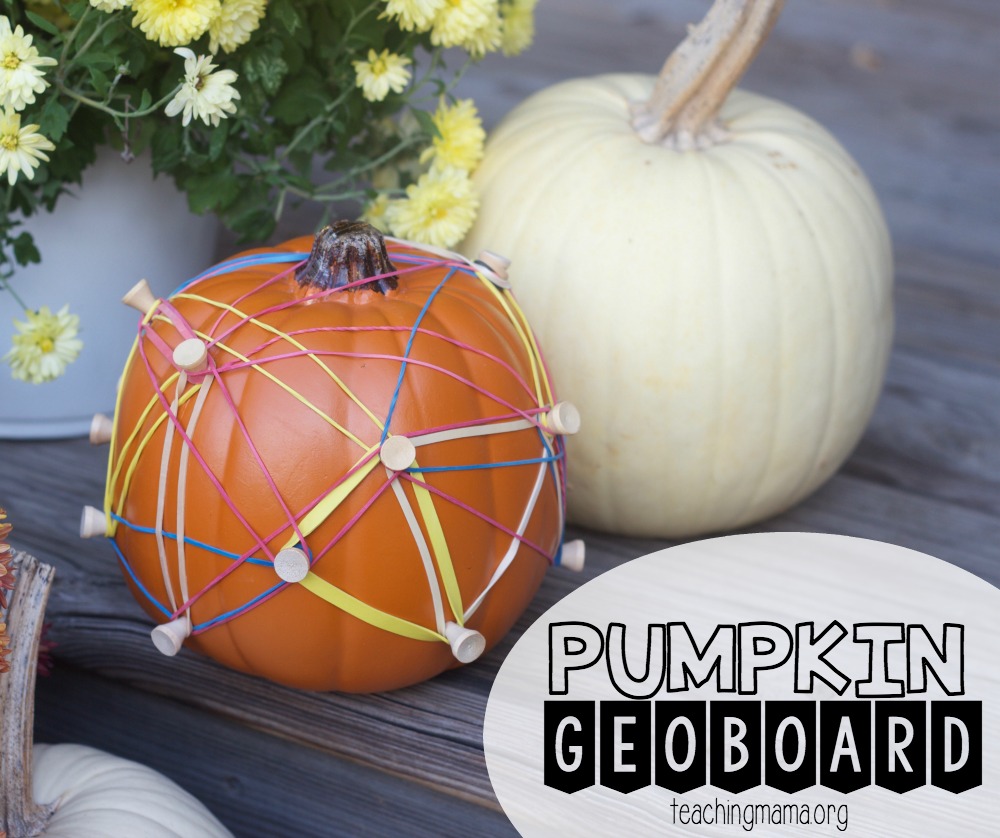 Here's what you need for the pumpkin geoboard:
pumpkin (we used a fake one that is filled with styrofoam)
golf tees
hammer (can be a toy hammer!)
rubber bands
Start by having the child hammer in the golf tees around the pumpkin. We used a plastic toy hammer and it worked great.
Then invite the child to attach rubber bands to the pegs. You can use different sizes and styles of rubber bands. The smaller ones that are thicker are harder to pull. Doing this activity is great for building up strength for fine motor skills!
They can decorate the pumpkin however they'd like!
You can also encourage them to create shapes, like triangles, squares, or other polygons.
It looks pretty when it's all filled!
You can repeat this activity as many times as you'd like!
Just a reminder to not do this activity around children who put items in his/her mouth.
Let me know if you try this activity out!