Pumpkin Life Cycle Booklet (Free Printable)
It's that time of year where pumpkins are everywhere! I love it! It is also a great time of year to teach little ones the life cycle of a pumpkin. To teach my preschooler and kindergartener about this, I created a little booklet. I'll be sharing it with you today and sharing the free printable at the end of the post.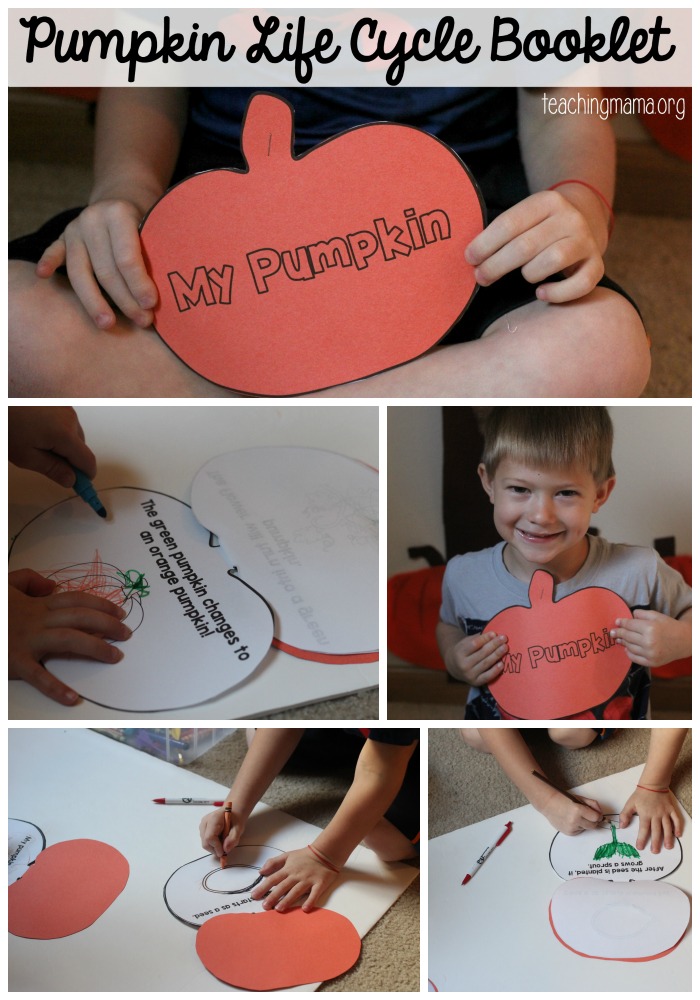 This booklet teaches children the process the pumpkin goes through to go from a small seed to a big pumpkin!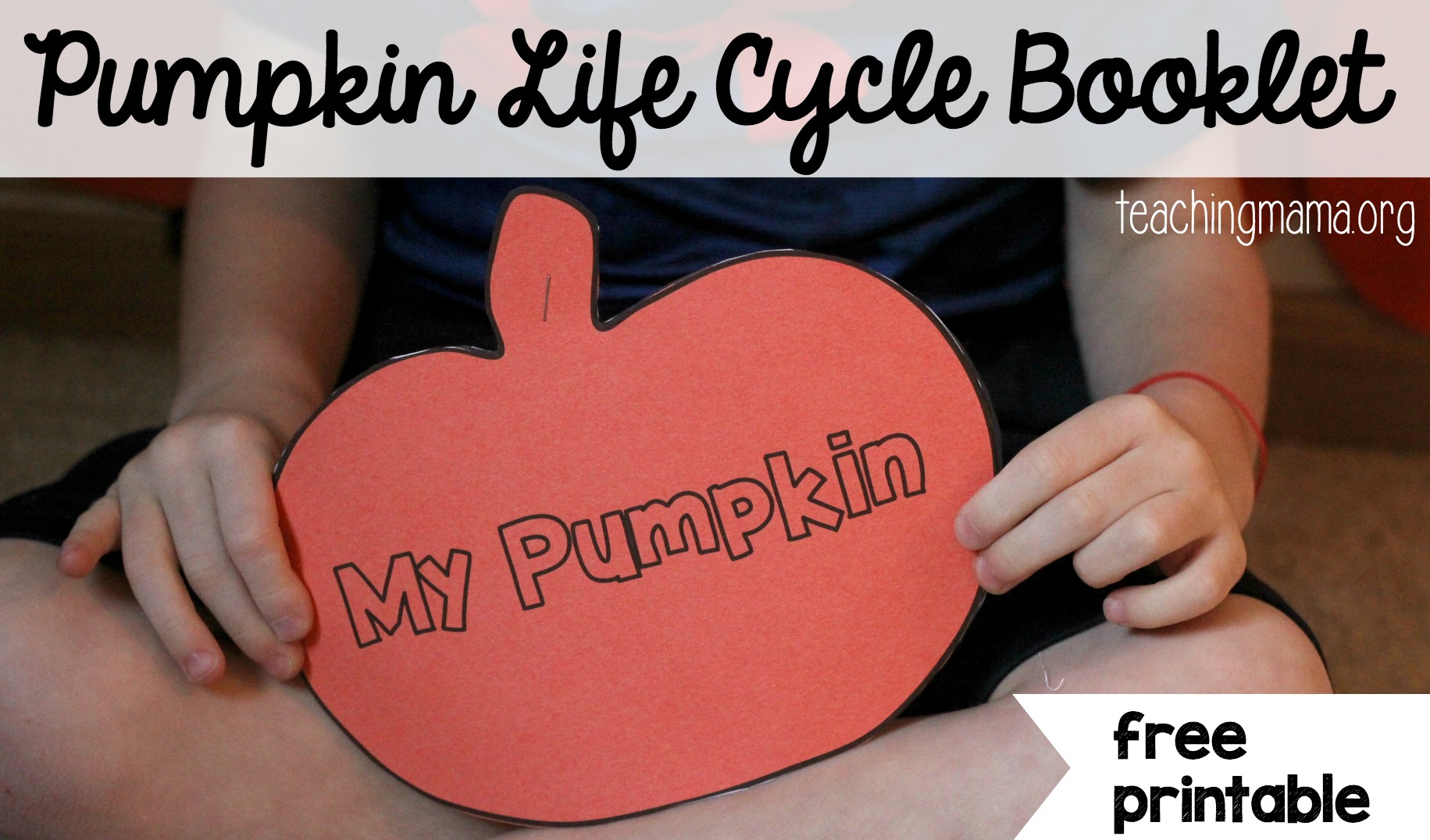 I created two versions of this booklet. The first is a full color version. For this booklet, you can cut out the pumpkin-shaped pages, staple it, and read the book together. I also created a black and white version, which is meant to be used as a coloring book. I printed the black & white version and my kids went to town coloring it! They loved it.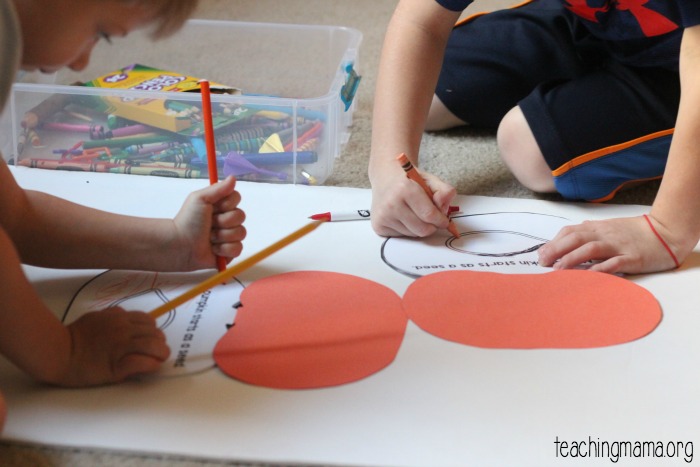 As they colored, we talked about the life cycle of the pumpkin.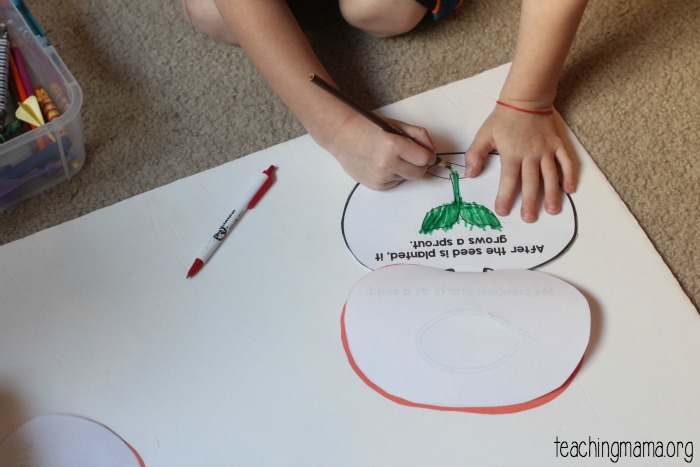 And here's a real-life photo…baby brother always wants to be with the big boys!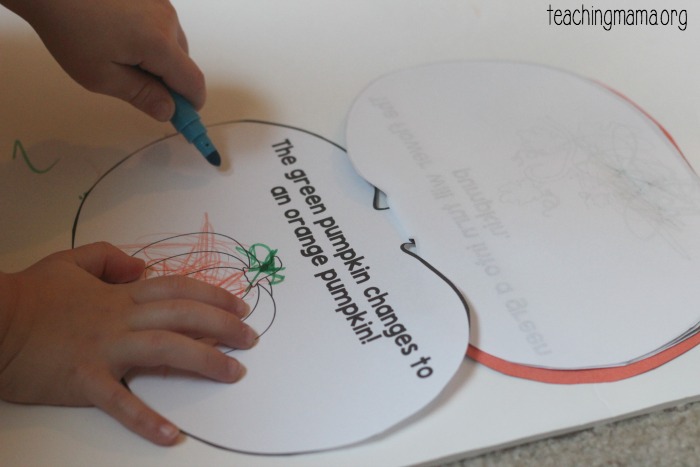 The booklet is 7 pages long, which includes an orange cover. I printed the cover on construction paper. You can also print a back page on construction paper if you want both sides to be orange. 🙂
I hope this printable will be useful to you!
To download the black & white version click here —> My Pumpkin – B&W Version
To download the color version click here —> My Pumpkin – Color Version
Happy Fall!