Squirrel Alphabet Matching Activity
I am excited to share this cute squirrel alphabet activity with you today! This activity is great for preschoolers to practice matching uppercase letters to lowercase letters. My little one really enjoyed this activity and it was an easy way to practice this skill!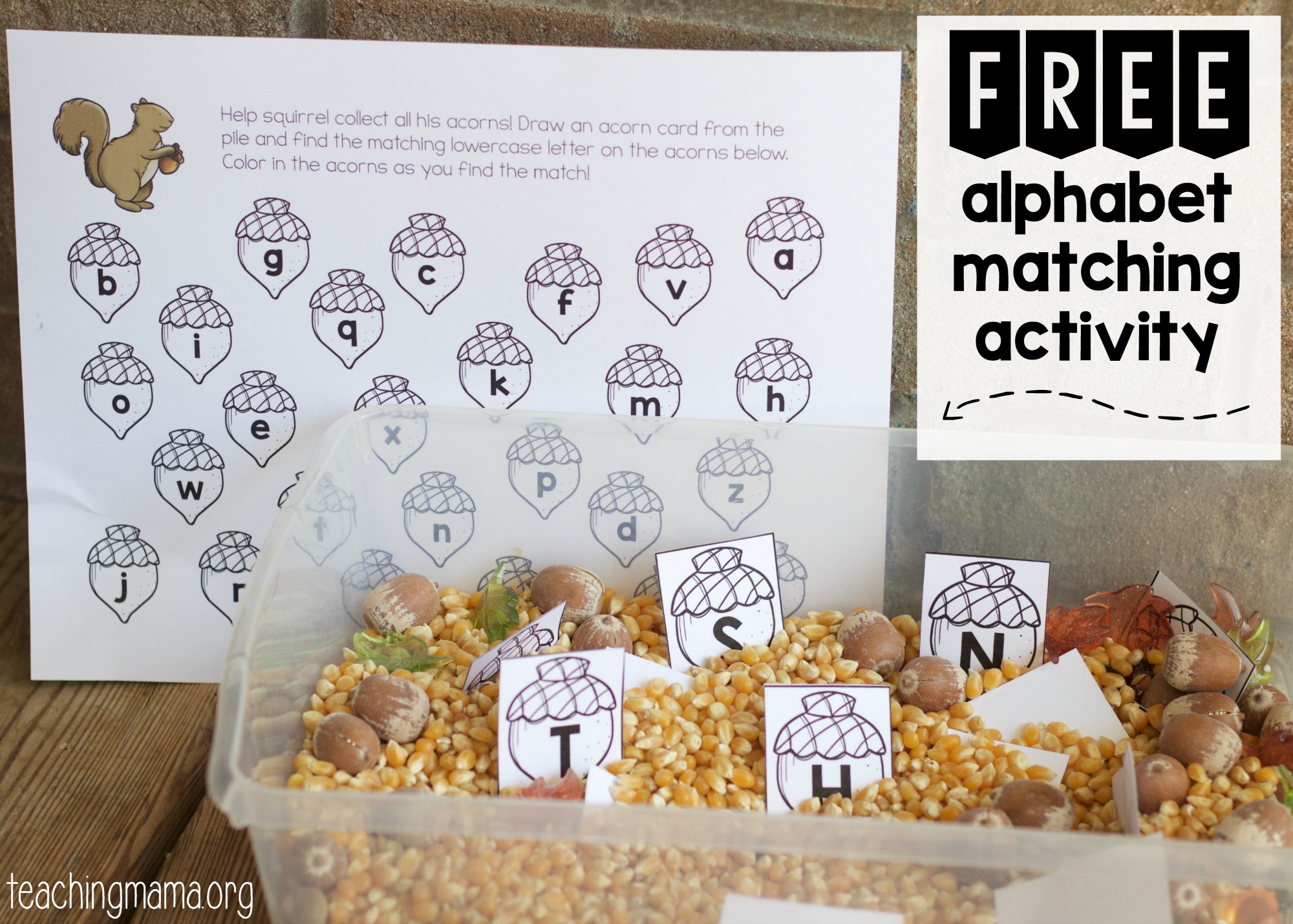 Identifying alphabet letters and matching the uppercase letter to the lowercase letter are skills that will help prepare your child to read. This game is simple and a fun way to practice these skills!
Here's what you need:
squirrel alphabet game
scissors
sensory bin (optional)
crayons or do-a-dot marker
To set this game up, start by printing the alphabet printable and cutting out the alphabet cards. In a sensory bin, bury the uppercase alphabet cards. The bin is optional and you can alternatively place the cards in a pile. We used a sensory bin with popcorn kernels and acorns.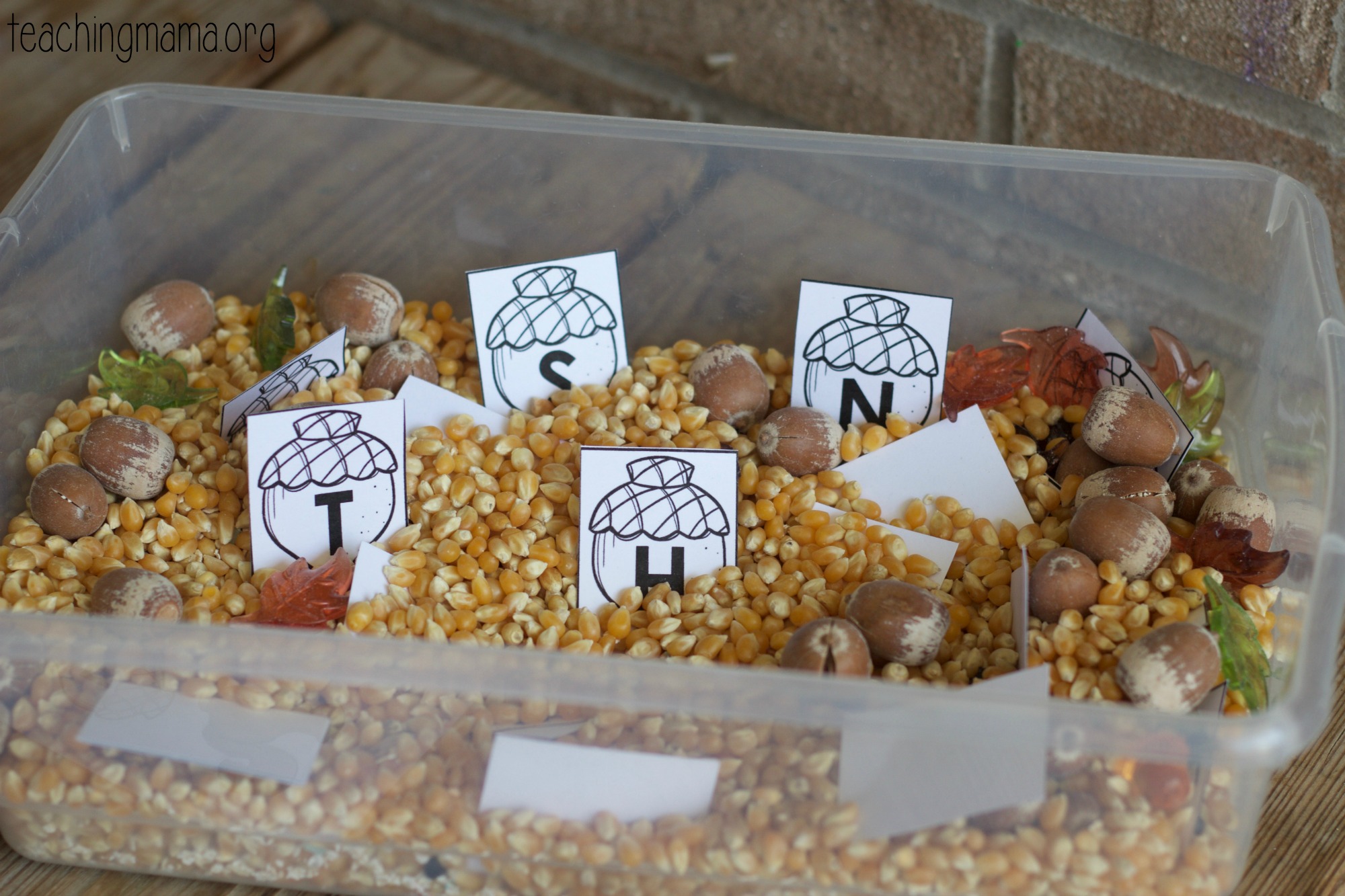 For the activity, have your child find an uppercase alphabet card. Then look for the matching lowercase letter on the printable. Color in the acorn with crayons or stamp with a do-a-dot marker.
Continue coloring in the acorns until they are all filled in!
You can download the free printable here —> Squirrel Alphabet Game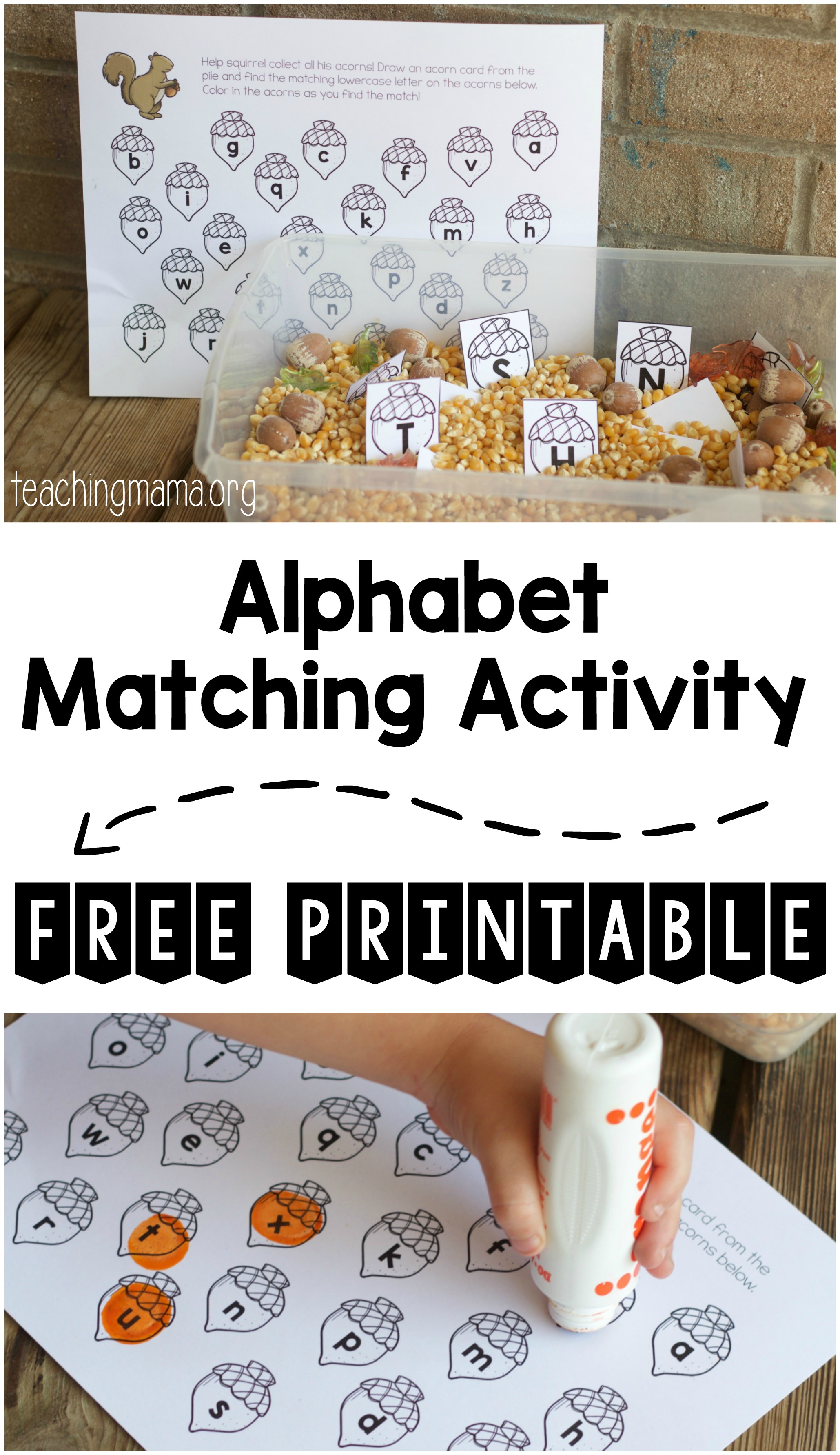 Enjoy!